Top 14 AVI Players to Playback AVI Files on Windows and Mac with A High Quality
When you downloaded some videos online, you might find the file format is AVI. It might not compatible with QuickTime or other media player. What should the best AVI players to play the AVI videos with a high quality? The article compiles a list of 14 best AVI video players on Windows and Mac you should know.

AVI is a frequently used video formats, which is compatible with most of the media players. If you have some AVI videos with a high quality, choose a suitable AVI player to enjoy the videos are very important. Just read on the article and choose a desired one accordingly.
Part 1: Best Free AVI Player to Play AVI with A High Quality
Besides the common AVI and AVI HD videos, you can also find 3D AVI, 4K AVI, AVI 1080P and more other high quality videos. In order to play all the AVI files, Free Blu-ray Player is a simple and powerful AVI player to enjoy all the AVI files with ease. Moreover, you can also enjoy the videos in different screen modes.
1. Support most of the audio and video formats, including most of AVI files.
2. Advanced hardware acceleration to make sure a fast and smooth playback.
3. Different screen modes to view videos in full, half, normal, double and more.
4. Compatible with both and commercial DVDs and Blu-Ray discs.
Step 1
Download and install the free AVI player. Launch the program and click the "Open File" to select and add one or several AVI video files into the program. Moreover, you can also add DVDs or Blu-ray movies.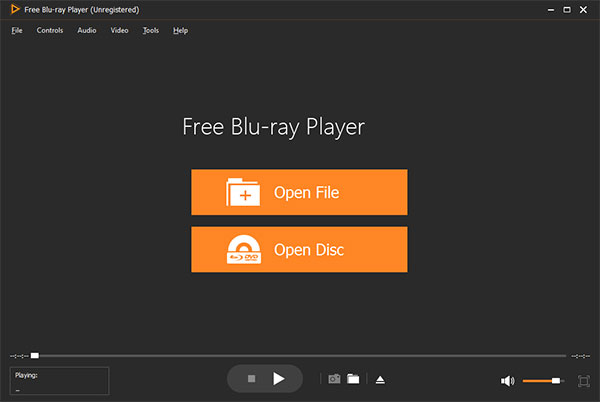 Step 2
Once you load the AVI files into the program, it will playback the files automatically. Then you can control the videos with Pause, Resume, Fast Forward, Fast Backward and even capture the screenshots.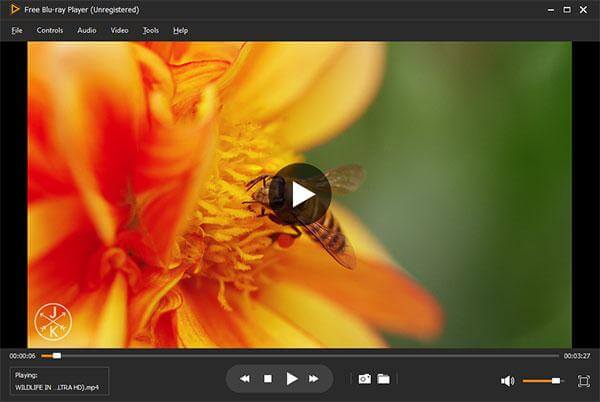 Step 3
You can also click "Controls" column to select the movie title/chapter, and click "Audio" or "Video" column to adjust the audio/video track and even change the screen size to have a better audio/video viewing experience.
Part 2: Top 7 Free AVI Players on Windows 10
Since Windows Media Player is not the default media player for Windows 10 now. What should be the best free AVI players on Windows 10? Here are the 7 best tools you can download and try.
VLC Media Player
VLC Media Player is always a popular AVI video player for Windows 10. Not only for the AVI and other video formats, you can also enjoy DVD and Blu-Ray movies within the program.
1. Stream AVI videos between different devices with ease.
2. Support to embed subtitles and others into the AVI files.
3. Convert the AVI files into other formats for other devices.
4. Download extra video codec for Xvid, DivX and more AVI files.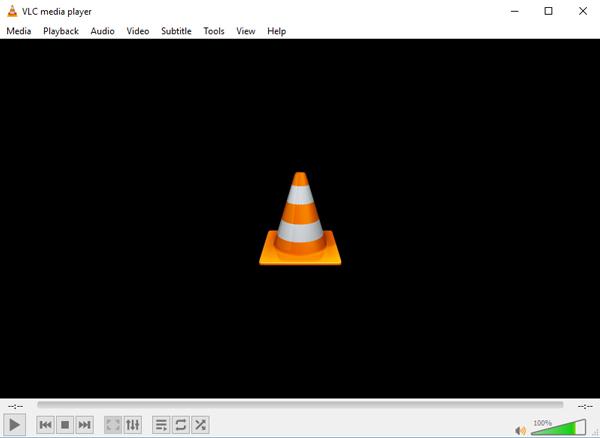 KMPlayer
KMPlayer is a versatile AVI player that supports for numerous audio and video formats, playlists, images, video subtitles, CD images, DVD and Blu-Ray content.
1. Preview the details about audio, video, subtitle information and more.
2. Configure for audio playback with preset profiles or custom settings.
3. Customize the user interface with multiple languages and skins.
4. Playback the incomplete or corrupted AVI files and locked media.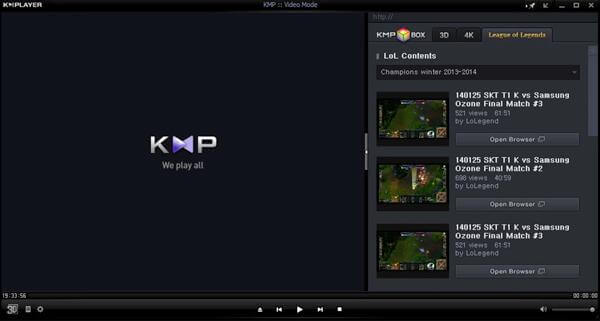 5K Player
Whether you need to play AVI files from different sources, or enjoy multiple file formats, 5K Player is another AVI player you can enjoy the high quality AVI files with ease.
1. Support videos from YouTube and watch stream videos directly.
2. Search for the AVI videos and play them within the program.
3. Built-in radio player and DVD playback features to enjoy all file formats.
4. Share the AVI videos with AirPlay with different devices.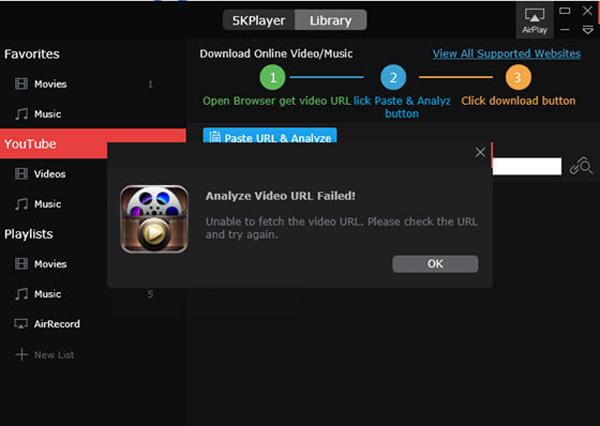 RealPlayer
RealPlayer is another AVI Player for Windows 10. It should be another all-rounded media player that is able to playback the AVI files in the best possible video quality.
1. Store the AVI videos in the Cloud to playback on other devices.
2. Edit the videos with clip and trim features to get the desired part.
3. Stream the AVI videos from the program to TV and other devices.
4. Burn the audio and video files to music CD and DVD.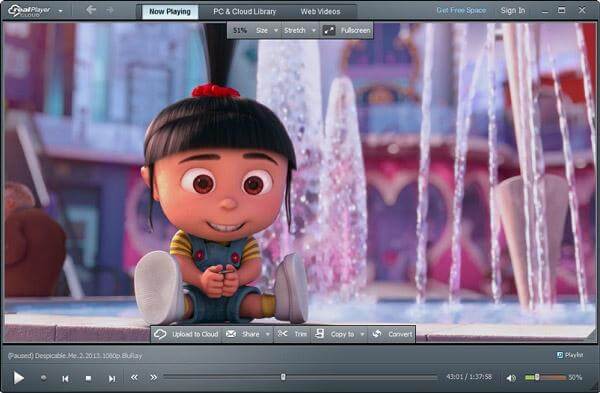 Potplayer
Similar to the other AVI video players, Potplayer is compatible with most of the video formats, offers filters and effects to make the AVI files look even better.
1. Handle AVI files from local storage, URLs and FTP serve.
2. Download and sync the subtitles to the playback AVI files.
3. Support for 360-degree AVI videos and 3D AVI videos.
4. Include screen recorder with TV receiver and video editor.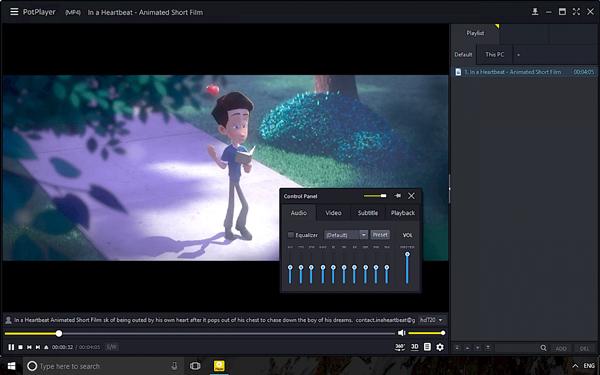 GOM Media Player
What should be special for GOM Media Player? The AVI player offers multiple customization features, which enables you to enjoy a nice viewing experience for all video formats.
1. Automatically search and sync subtitles from own Library.
2. Support online search for YouTube VR and 360-degree videos.
3. Search codec and even plays damaged AVI files.
4. Compatible with most of video and audio formats.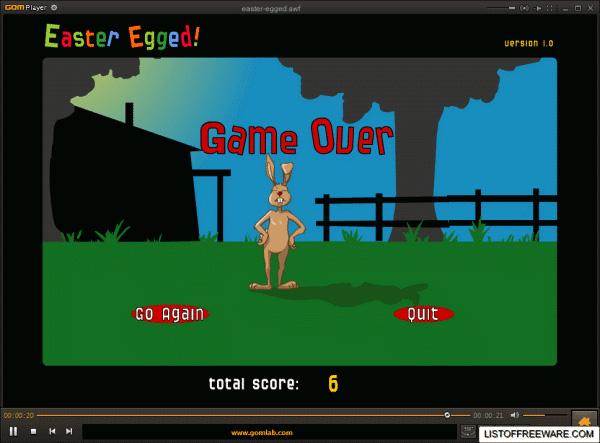 DivX Player
DivX Player is a free AVI player that support most the video formats, you can also take advantage of features like smooth FF/RW and chapter point to navigate to favorite scenes with ease.
1. Compatible with most of the video formats, DivX, AVI and HEVC.
2. Stream videos to DLNA compatible smart TVs, tablets and more.
3. Create and play AVI videos with multiple audios and subtitles.
4. Convert popular video formats to AVI, DivX, HEVC and MP4 files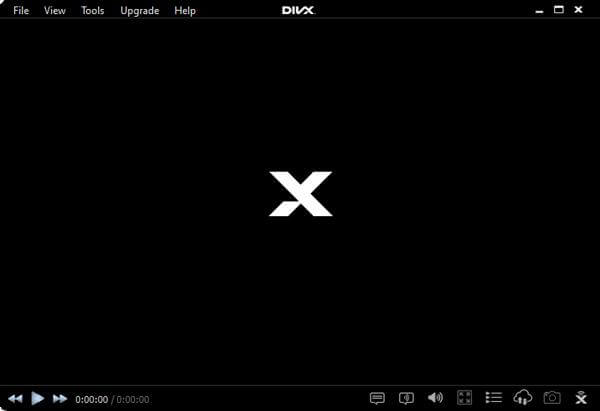 Part 3: 6 Best Free AVI Players on Mac
Just as mentioned above, you might not able to use the default QuickTime to play the AVI files? What should be the alternative solutions? Here are the 7 free AVI players on a Mac you should know.
Elmedia Player
In order to get an outstanding AVI HD experience, Elmedia Player is the Mac AVI player that delivers high definition content without slowdowns or sync issues.
1. Custom and create your very own playlist for desired AVI files.
2. Set the playback speed for watching an AVI movie with details.
3. Compatible with Chromecast, AirPlay and DLNA streaming.
4. Load the subtitles manually or automatically in different formats.
MPlayerX
MPlayerX is another simple and nice AVI player for Mac. It is able to play the AVI files without loss of the original video quality since the built-in FFmpeg and MPlayer projects.
1. Search for desired AVI files and play the video files directly.
2. Detect and convert the encoding method of the subtitle files.
3. Gesture settings to control the AVI playback with your fingers.
4. Parse and play videos from any platform.
Cisdem Video Player
If you just need some media player to play AVI files, Cisdem Video Player is a simple free AVI player with limited features. It even do not support watch the videos with playlist.
1. Support more than 50 video and audio formats, including AVI files.
2. Play AVI files with high quality, such as 1080P HD, 4K and 5K videos.
3. Light weighted AVI player with all the basic controls for video playback.
4. Save the screenshots of the videos with detail info during playback.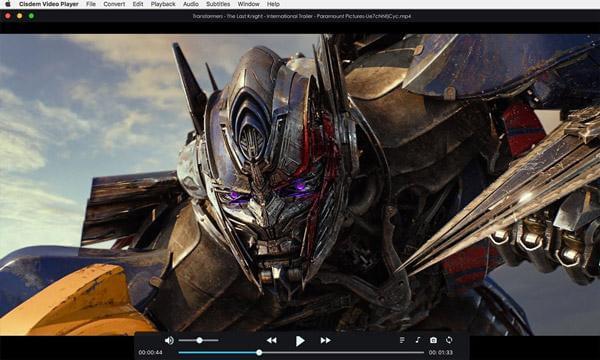 Miro
Miro is another open source AVI player that plays nearly all the files you downloaded, includes the torrent support and has built-in video conversion software to enjoy the AVI files.
1. Easy to switch from iTunes to Miro without copying the file.
2. Convert and sync the AVI files to Android or Kindle Fire.
3. Download and convert the AVi videos to other formats.
4. Built-in Ultra-fast torrent downloading to get the desired AVI files.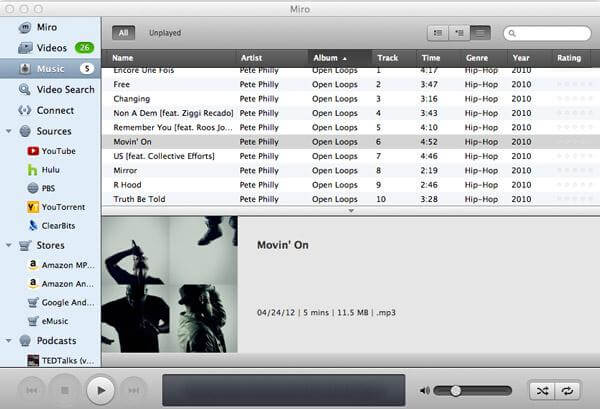 Kodi
When you have a massive archive of AVI videos, music files and photos, Kodi is the desired AVI player to manage and enjoy the media collection for free.
1. Compatible with different platform and hook up to a TV or a large monitor.
2. Offer a way to store and watch that content around the home.
3. Work with both local and network storage services.
4. Multiple 3rd party add-ons to enhance the AVI player experience.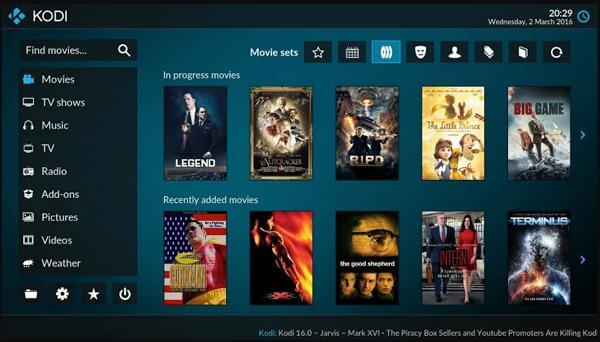 MPV
MPV is a fork of MPlayer 2 and MPlayer, which has an OpenGL based video output. The AVI player is capable of video scaling with popular high quality algorithms, frame timing, interpolation, HDR, and more.
1. Leverage the FFmpeg hwaccel APIs to support VDPAU, VAAPI, etc.
2. A small controller that is triggered by mouse movement without GUI.
3. Provides a better out-of-the-box video quality than other AVI players.
4. Can be used as a library and facilitate integration into other applications.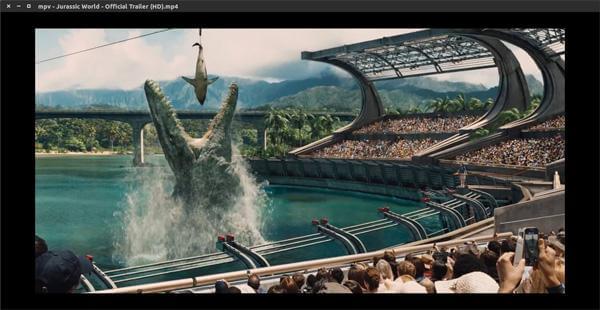 Part 4. FAQs of Free AVI Players
1. What player can play AVI files?
AVI is a commonly used video formats that is compatible with many media players. You can play AVI file with players like VLC Media Player, KMPlayer, 5K Player, RealPlayer, Potplayer, GOM Media Player, DivX Player, Elmedia Player, MPlayerX, Cisdem Video Player, Miro, Kodi, MPV, Blu-ray Master Free AVI Player, etc.
2. Can Windows Media Player play AVI?
Windows Media Player supports AVI file format by default. But AVI file may contain other video codecs like DivX, DX50, Xvid, etc. that Windows Media Player doesn't support. When playing AVI file with Windows Media Player, you may get an error messages that Windows Media Player can't play the file.
3. How do I play AVI video files?
Blu-ray Master Free Blu-ray Player is a powerful AVI player that plays all AVI files. You can free download, install and run Free Blu-ray Player on your computer. Then click "Open File" in the main interface to import the AVI file. Once you load the AVI file into the program, it will play automatically.
Conclusion
It is not difficult to find an AVI video player for your computer, whether you are using a Windows 10 or a Mac, you can always choose a suitable one from the article above. When you need a versatile AVI player supports most of the video and audio formats, as well as DVD/Blu-Ray discs, Free Blu-Ray Player should be the recommended one. If you have any query about the best AVI players for Windows and Mac, you can leave a comment in the article.