5 Top Rated Blu-ray Player with Netflix Functionality
Most Blu-ray players on the market can not only play Blu-ray discs, but also support Netflix streaming. Blu-ray player can enhance the image effect greatly by increasing the brightness and expanding dynamic range. It makes the movie more vivid, bringing a lifelike viewing experience.
Many users would like to find Blu-ray player that supports Netflix streaming. With a Blu-ray player, you can enjoy the 4K visual experience without buying a 4K TV or regular Blu-rays. In this article, we mainly share the top 5 Blu-ray players and you can choose one that works best.

Part 1. Top 5 Blu-ray Players that Support Netflix
Top 1. Blu-ray Player with Netflix - Sony BDP-S3700
Sony BDP-S3700 is a Wi-Fi optimized Blu-ray Disc player that helps play online shows and media seamlessly in full HD. With the high-performance built-in Wi-Fi and MIMO technology, it can browse the web and stream Netflix videos smoothly. Meanwhile, the Dolby TrueHD and DTS-HD makes all content recording in clear and high-fidelity sound. The BDP-3700 lets you watch the movies in refined detail by upscaling standard definition DVD movies to nearly HD quality. Besides, you can remotely control the Blu-ray player with your mobile device, and view the details of the side-bar app.
Price: $69.99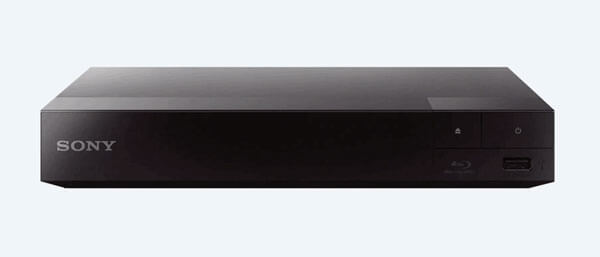 Top 2. Blu-ray Player with Netflix - LG BP350
With the built-in Wi-Fi, LG BP350 Smart Blu-ray Player lets you connect your LG TV live to internet and access online content easily. You can simply select and enjoy movies and TV shows from Netflix with the LG Remote app. Besides, this LG Blu-ray player can play Full HD 1080p videos, DVDs and Blu-rays. It gives you wireless access to Netflix, Amazon instant video, YouTube, Vudu, Hulu Plus, Pandora, Spotify, etc. via built-in Wi-Fi. You can connect this LG Blu-ray player uses high-speed HDMI cable, which can deliver a Blu-ray viewing experience with a full 1080p image.
Price: $79.99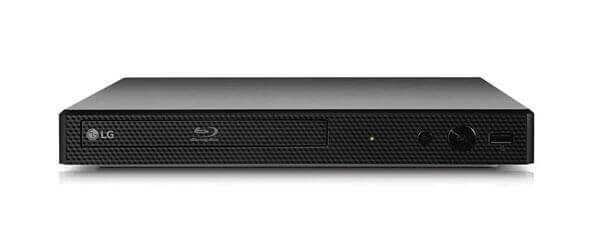 Top 3. 4K Blu-ray Player with Netflix - Panasonic DP-UB420
Panasonic DP-UB420 4K UHD Blu-ray Player uses its unique chroma processing technology, which brings you a cinematic and hollywood picture quality. With this Panasonic Blu-ray player, you can stream a wide range of high-quality content from Netflix, YouTube or Amazon Prime Video. It can play 4K UHD Blu-rays, 3D Blu-rays, DVDs and CDs. The video/audio playback covers not only high-res audio 24-bit FLAC and fancy DSD files, but also WAV, MP3, AAC, WMA, ALAC and AIFF. The Ultra HD elements formed by precise colors and high-definition images bring you a wide new viewing experience that you can never had before.
Price: $419.00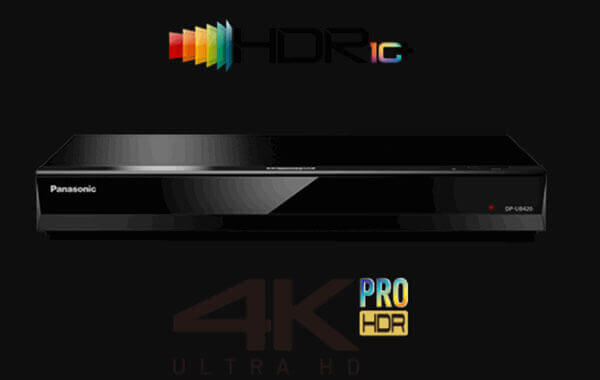 Check how to play DVD on Windows 10 and Mac
Top 4. Blu-ray Player with Netflix - Samsung BD-J7500
With Samsung BD-J7500 Blu-ray player, you can gain access to popular streaming video services like Netflix, Amazon Instant Video or Hulu. Thanks to its built-in Ultra HD upscaling for Blu-ray and DVD discs, this Samsung Blu-ray player with Netflix streaming also makes a good pairing with your Samsung 4K TV. Using the built-in Dual Band Wi-Fi, you can stream all your favorite TV shows, games, apps and more on Samsung TV.
Price: $65.00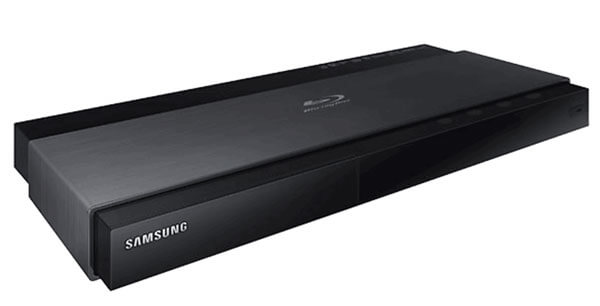 Top 5. Blu-ray Player with Netflix - Philips BDP7502
Philips BDP7502 Blu-ray player is a 4K UHD player that supports 4K Netflix and YouTube wireless streaming. Thanks to the HDR (High Dynamic Range) support, this Philip Blu-ray player makes it possible to sharp 4K images with vivid colors and contrast. Meanwhile, the Dolby Vision transforms your TV experience with dramatic imaging. With the 4K upscaling processor, the picture looks like clearer and the movie stays in standard definition and high definition.
Dolby Vision HDR.
Price: $299.99

Part 2. Best Blu-ray Player Software with Netflix
Looking for free Blu-ray player software for playing Netflix movies? Blu-ray Master Free Blu-ray Player will meet all your needs for most Blu-ray movies playback. It is the most professional Blu-ray player that can not only play Blu-ray/DVD movies or videos even in 4K, but also play downloaded movies or TV shows from Netflix. Comparing with other Blu-ray players on the market, Blu-ray Master Free Blu-ray Player is the best and free choice you can try.
Key Features:
* Play audio, video, DVD, Blu-ray, and 4K Ultra HD Blu-ray without hassle.
* Supports most video/audio formats like MP4, MOV, FLV, AVI, MTS, MP3, etc.
* Adjust video effects like hue, brightness, contrast, saturation and gamma.
* Work with Windows 10/8/7/Vista/XP and Mac OS X 10.5 or above.
How to watch Netflix with Free Blu-ray Player
Step 1
Free download, install and launch Free Blu-ray Player. Make sure you have already downloaded the Netflix movies on your computer.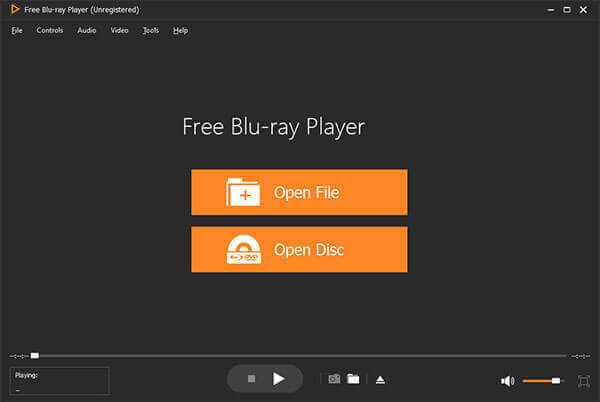 Step 2
Click Open File button to browse and import your Netflix movie. After loading, the Netflix movie will start playing automatically.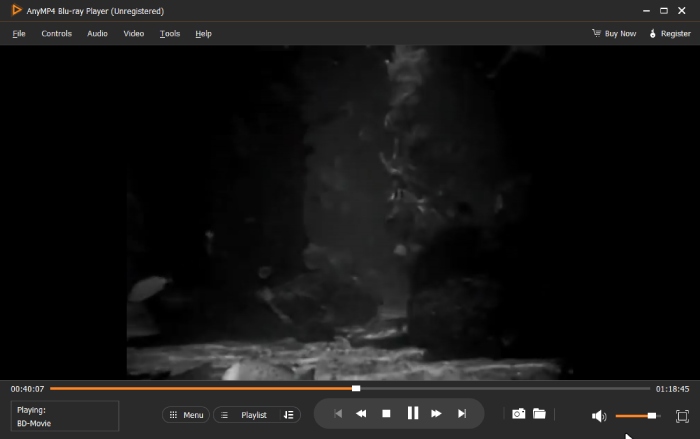 Step 3
You can click the Screenshot icon at bottom to take a snapshot while playing 4K Netflix movie. Meanwhile, you can also backward, pause, stop, play and forward the movie freely.
If you want to enhance the Netflix video, you can go to Tools and select Effects to adjust the hue, brightness, contrast, saturation and gamma while playing the movie.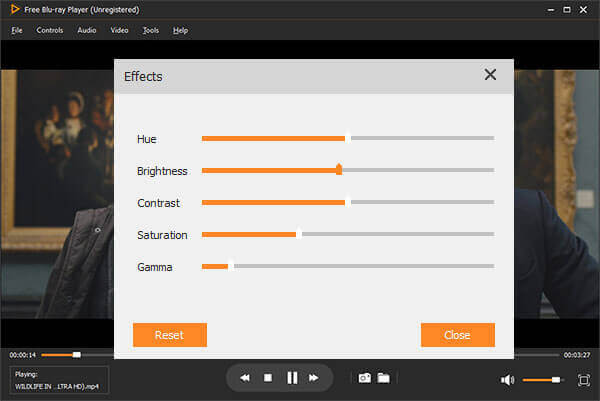 Don't miss: How to download movies from Netflix
Part 3. FAQs of Blu-ray Player with Netflix
1. Why Netflix disappear from my Blu-ray player?
When Netflix disappear from your Blu-ray player, you can check if there is error on your Netflix app. It is also needed to check new updates for your TV or Blu-ray player.
2. How do I reset Netflix on my Samsung Blu-ray player?
You can unplug your device and press the power button to discharge it. Then plug your Samsung Blu-ray player and try Netflix again.
3. Why is Netflix not working on my TV?
If Netflix doesn't work on your TV, it can be a network connectivity issue, device issue, or Netflix app or account issue. If there is an error code or error message on-screen, you can also search and find solution at Help Center of Netflix.
4. How to watch downloaded TV shows or movies on Netflix?
Open the Netflix app and select Downloads. Find the titles you want to watch and hit or click the Play button. Some downloads may expire and you need to renew it for watching.
Conclusion
From now on, you have know well about the top 5 Blu-ray player with Netflix streaming. Want to watch the downloaded Netflix movies offline? Free Blu-ray Player is the best choice to play Netflix videos, Blu-ray, DVD movies with lifelike visual experience.