Can the Nintendo Switch play DVDs? Best Answer You will Find
Nintendo Switch is a new face of gaming consoles. It resembles a tablet device and a PSP or Nintendo Wii. A great example of how advanced our technology is today. Nintendo wants to bring a new device for handheld gaming. Smartphones and tablets are dominating this category, making people forget that there are devices solely for gaming. PlayStations and Xbox are popular, but you can only use them at home. That is why they have two types of storage for games, a DVD and a hard drive. This also enables these consoles to play DVDs and CDs with movies. And that brings the question, can the Nintendo Switch also play DVDs? This post holds that answer. So with no more delay, let's get right into it.

Part 1: Can Nintendo Switch Play DVDs?
Can Nintendo Switch play DVDs? Here is the answer you are searching for. The answer is no. Sadly, Nintendo Switch does not have a DVD player. It is physically small to fit a DVD or CD. That is why they use SD cards, perfect for small form factor devices. Plug-in DVD drives via USB aren't working as well. It will power on, but nothing will happen. Don't lose hope. Nintendo may have a plan in the future that will support DVD playback on their Switch devices. The only way for you to watch DVDs or CDs right now is by using a DVD player device.
Part 2: What is Nintendo Switch?
Nintendo Switch is a video game console from Nintendo Inc., a popular company for video games and consoles. It has a form of a tablet device with a docking system for home use or use as a portable device. It also comes with wireless controllers, Joy-Con, that can be attached and removed anytime. The controllers have standard buttons and analog sticks for input, motion, and control. Moreover, the company wants to entice gamers to play using this dedicated gaming console and not on smartphones. You also use an SD card to store your games but cannot play media files. Additionally, you can connect to the internet to access websites and download different apps for free.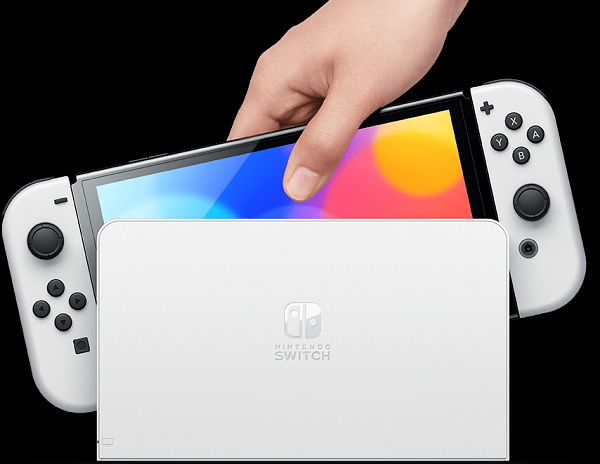 Part 3: How to Play Videos with Nintendo Switch
So the question we have next is how can we play videos on Nintendo Switch? The safest and best methods to watch videos on Nintendo Switch are using Hulu, YouTube, and Funimation. All of these applications are free to download and have in-app subscriptions. Aside from that, you can use Plex.tv. Plex is an online video streaming website where you can watch your favorite and latest TV shows and movies. You can also watch live TV for free, channels available only on Cable TV. You need to upload the movies and videos you want to watch on Switch on your Plex account first. To understand it better, follow the guide below to avoid making mistakes.
Step 1
Go to Plex's official website using your computer first. Tap the Download button to download, then install it properly by completing the installation wizard..
Step 2
Launch the Plex Media Server and import the movies and videos you want to stream on your Nintendo Switch. You can select what type of video you will upload and watch.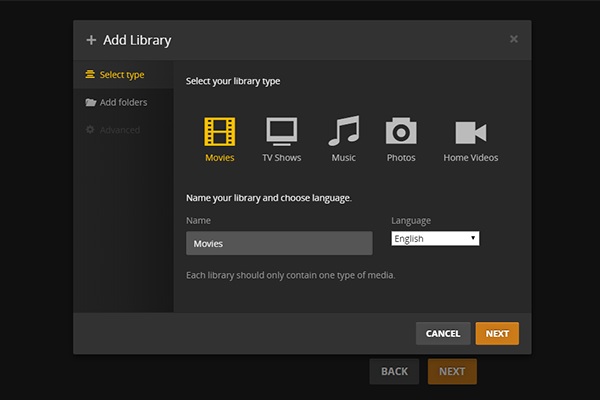 Step 3
After that, type the URL of Plex in the address bar of the web browser on Nintendo Switch. You will see the videos you uploaded in Plex, choose and watch your videos.
Part 4: Recommendation: Great DVD Player You can't Miss
Don't be disheartened. Even if Nintendo Switch doesn't have a DVD player, you can still use your desktop to watch your favorite movies. You also need a reliable program like Blu-ray Player. This software allows users to play their favorite movies on DVD, CD, and Blu-ray discs. You will not be interrupted because of lossless audio quality and smooth playback, proof that the program is stable and perfect. You can also add subtitles of whatever you are watching in different languages. This amazing program is available to download on Windows and Mac.
Key Features:
1. Can play 4K HD resolution videos
2. Can play media files in MP4, MTS, FLV, MPEG, MP3, AAC, WGA, OGG, and more.
3. Includes a built-in screen capture tool
4. Easy-to-operate user interface
Use this simple tutorial on this excellent media player software to watch any DVD movies on your computer.
Step 1
Acquire the program by tapping the Free Download button above. Install the tool on your computer and launch Blu-ray Player immediately. Insert the disc on your PC, then click Open Disc to run the DVD.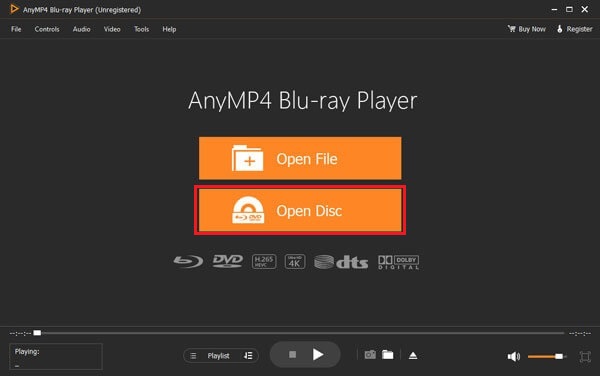 Step 2
After clicking Open Disc, a pop-up window will appear where you can select the DVD file you will play and watch on your computer.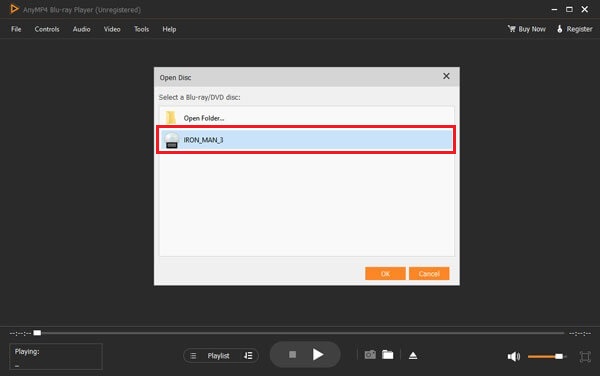 Step 3
Finally, the video will start playing. Use the playback controls provided by the program to fast forward, rewind, pause, skip, and stop the movie. Enjoy watching the movie.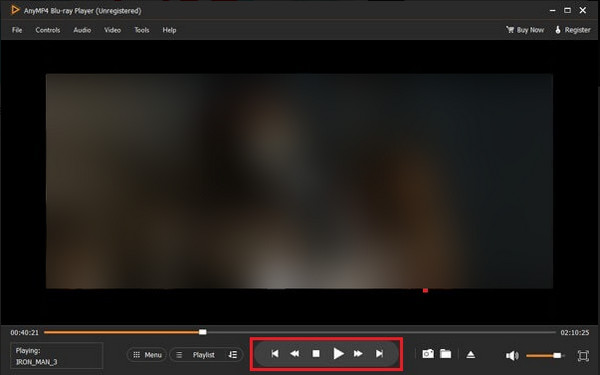 Further Reading:
Solved | Can I Play an MP4 File on My DVD Player? [2023 Updated]
[2023 Editor Picked] Macgo Blu-ray Player for Win/Mac Reviews
Part 5: FAQs about Playing DVDs on Nintendo Switch
What type of SD cards are compatible with Nintendo Switch?
Since SD cards are the type of memory card you use to store games and other files on your Nintendo Switch, here is a list of compatible types of SD cards for your console.
1. microSD (up to 2GB memory)
2. microSDHC (4GB-32GB memory)
3. microSDXC (64GB and above)
Is it safe to download Android OS on Nintendo Switch?
There is a way for you to install Android OS on your Switch. But this method is not advisable since it will corrupt your device, and Nintendo will not fix it. So the answer is no.
What are the supported video file formats for Nintendo Switch?
You can watch movies and videos on Nintendo Switch in MKV, MOV, AVI, etc. file formats. These formats are usually the most commonly used.
Conclusion
I hope this guidepost answers your question, "Can the Nintendo Switch play DVDs" satisfactorily. It may disappoint you since Switch cannot play DVDs like other gaming consoles such as PlayStation and Xbox. But there is still a device you can use to watch movies, your desktop at home, and your laptop for portability. Make sure that they have optical drives. And always use Blu-ray Player as your DVD player software. You can not only watch your DVDs using this tool but also view the movies from your file folders as well, a neat feature indeed.