How to Fix Amazon Prime Video Playback Errors on Any Device
The Prime Video app is available on a range of televisions, Amazon devices, mobile devices, Blu-ray players, games consoles and streaming media devices. Recently, many Amazon Prime Video users claim that Amazon Prime Video gives playback error codes, and not playing videos. That's why here we share a guide that shows you the reasons for Amazon Prime playback errors, and definitely helps you to fix them. So without further ado, let's get started!

Part 1. What Causes Amazon Prime Video Playback Errors
Amazon Prime playback errors are usually caused when the Amazon Prime Video app on your device is unable to communicate with the Amazon Prime Video servers, or the Amazon Prime Video servers are unable to provide a video stream. Or it could be caused by issues with your device, software issues, hardware issues, or home network. Now, you can fix them by following the instructions provided below.
Part 2. How to Fix Amazon Prime Video Playback Error on iPhone/iPad
For iOS users, you can fix issues with Amazon Prime playback error by uninstalling and reinstalling the Amazon Prime Video app. You can try clearing your Prime Video app cache, or reinstall the app if necessary.
Part 3. How to Fix Amazon Prime Video Playback Error on Android
For Android users, you can go to Settings, Application Manager, then Prime Video. Then, tap Storage, Clear Data and confirm with OK. Now play the video again.
If this doesn't work, try uninstalling the app and then reinstalling the app.
Part 4. How to Fix Amazon Prime Video Playback Error on TV
If your Amazon Prime Video is not playing on TV, here are some things you can do to fix it:
1. Reboot your TV and try again.
2. Uninstall and reinstall the Prime Video app from your TV.
3. Check your internet connection or upgrade your plan.
4. Turn off network tools, such as VPN or proxy.
5. Check whether you are using the right HDMI cable
Part 5. How to Fix Amazon Prime Video Not Working on Chrome
1. Update your browser to the latest version.
2. Close your browser, open it, and try again.
3. Disconnect any VPN or proxy connections.
4. Clear browser cookies and cache.
Part 6. How to Fix Amazon Prime Video Error Codes
When you play Amazon Prime Video titles, you should have ever met with error codes such as 1007, 1022, 7003, 7005, 7031, 7135, 7202, 7203, 7204, 7206, 7207, 7230, 7250, 7251, 7301, 7303, 7305, 7306, 8020, 9003, 9074. Here are the things that you can do when you experience issues while playing Amazon Prime Video titles on your device.
1. Close the Prime Video app on your device.
2. Restart your computer or connected device.
3. Make sure that your device or web browser has updated to the latest version.
4. Make sure that you're not using the same account on multiple devices - you can only stream the same title to two devices at a time.
5. Ensure that any external device is connected to your TV or display using an HDMI cable that is compatible with HDCP 1.4 (for HD content) or HDCP 2.2 (for UHD and/or HDR content).
6. Pause other Internet activity – especially if other devices are using the network at the same time.
7. Check your Internet connection. You may need to restart your connected device and/or router.
8. If you're able to connect to the Internet on other devices, update your connected device's DNS settings.
9. Disable any VPN or proxy servers.
Part 7. The Best Way to Play Downloaded Amazon Prime Video Titles for Offline Viewing
Amazon Prime Video allows you to download videos to your PC or mobile device. This comes in handy if you're heading on a long flight or road trip. Also, it can avoid issues with Prime Video playback error in some degree. So how can we enjoy downloaded Prime Video titles offline?
You will be glad to know that Blu-ray Master Free Blu-ray Player offers all-in-one service with the support to Amazon Prime videos playback, as well as extended support to DVDs, Blu-rays and 1080P HD video content along with 4K resolution. Besides, all popular audio formats like MP3, AAC, FLAC, etc. can be easily played. Blu-ray Master Free Blu-ray Player can be used on both Windows and Mac platforms.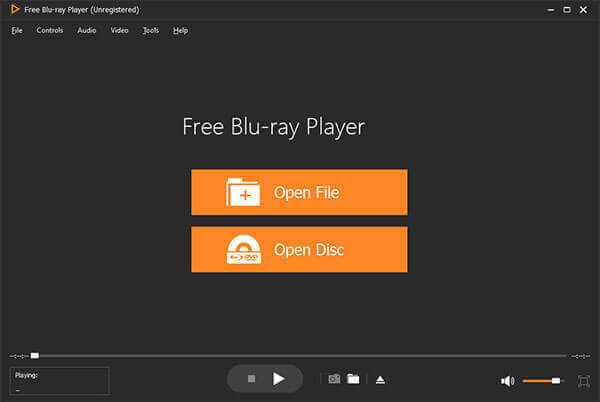 Key Features:
1. It is an incredible free, simple, powerful and reliable tool.
2. Play all popular 4K/1080P video formats without additional codecs.
3. Allow users to access Blu-ray ISO, folder and disc without posing any restriction
4. You will not feel annoyed with ads and spyware issues while using Blu-ray Master Free Blu-ray Player
Part 8. FAQs of Amazon Prime Video Playback Errors
Can I watch Prime Video if I travel abroad?
Amazon Prime members are able to stream selected Amazon Originals titles while outside of their home country.
What to do if I see error code 5004 on Prime Video?
Make sure that the email address and password you are using to log in with are correct.
If the issues persist, click Forgot your password? on the sign-in page to reset your password.
What to do if I see error code 7235 on Prime Video?
You need to ensure that your Chrome web browser for desktop is fully up to date.
Conclusion
These are the main problems with Amazon Prime playback errors and how to solve them. Do you know any other that you want to solve? Share with us in the comments!