[Solved] Verified Solutions to Fix the Problem that YouTube Won't Play
When you launch the online streaming site, you might find YouTube videos won't play on your iPhone or computer. If you open the same video frequently, it might show the play button but the YouTube videos just stop and won't play. What should be the problem? If you have a similar experience, you should read the ultimate troubleshooting from the article.
Part 1: Why YouTube Videos Stop Playing
Why YouTube videos won't play or YouTube videos play but no sound? Here is a list of reasons for your reference. Just check out the information to fix the problem accordingly.
* Poor Internet connection. As an online streaming platform, it requires a stable Internet connection when loading and playing YouTube videos on a computer or mobile.
* Outdated driver, software, or app. Playing YouTube videos on a computer uses a lot of sources and drivers. YouTube video won't play if any of them is outdated.
* Incorrect settings. When you use the hardware acceleration or private mode in your web browser, YouTube videos may keep freezing while audio still playing.
* Something wrong with your device. If your computer or mobile device has stored lots of caches, or lack RAM space, it may lack space to play YouTube videos.
* YouTube server is down. Though it is rare, disasters have happened. In this case, you only need to wait a few more minutes to have another try. It will back to normal.

Although these problems may happen on both computers and mobile devices, the solutions are not the same. Therefore, the article shares the solutions separately below.
Part 2: How to Fix YouTube Won't Play on PC/Mac
Solution 1: Check your router
When YouTube player stops playing, the first thing you should do is to connect to another service or network in your vicinity. This can include switching the radio frequency on your router's broadcast between 2.4GHz and 5GHz. Also, you can restart your router and try YouTube again. Moreover, you'd better connect your computer and your router but not use a wireless connection when playing YouTube videos.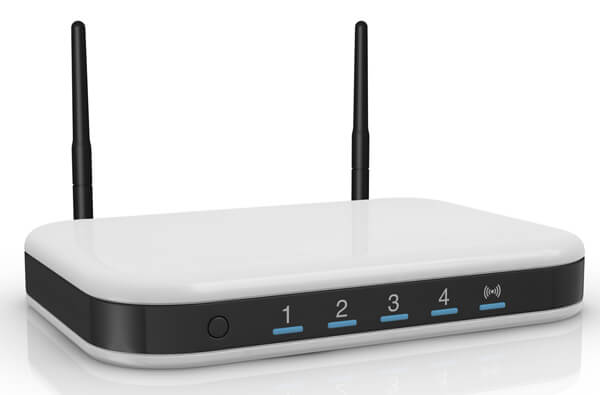 Solution 2: Update driver
What should you do if there is no sound when watching YouTube videos? Chances are that the sound card driver is outdated and works abnormally. You should just update the sound driver as below.
Step 1
Press Windows + R buttons on your keyboard, enter devmgmt.msc, and click the OK button to open Device Manager.
Step 2
Expand the Sound, video and game controllers category. Right-click on your audio device and select the Update Driver Software option.
Step 3
Follow the instructions to complete the process and YouTube videos should get back sound.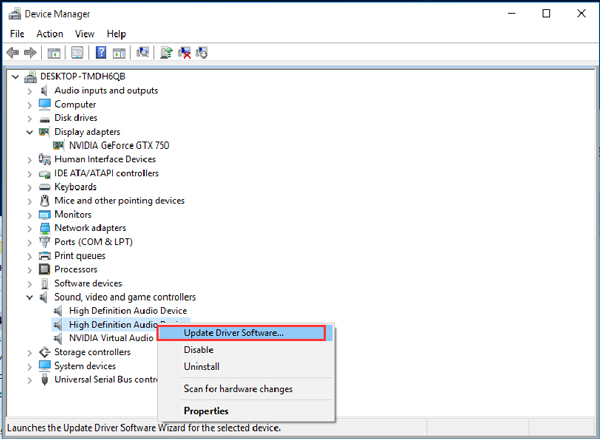 Solution 3: Select Video Quality
If you have refreshed the page but the YouTube video stops playing in your browser, you can firstly downscale the video quality in the Settings menu at the bottom of the video.
Then update your browser to the latest version, close the browser and reopen it, and try video playback again. When the problem persists, you should install another browser and the YouTube video may play as usual.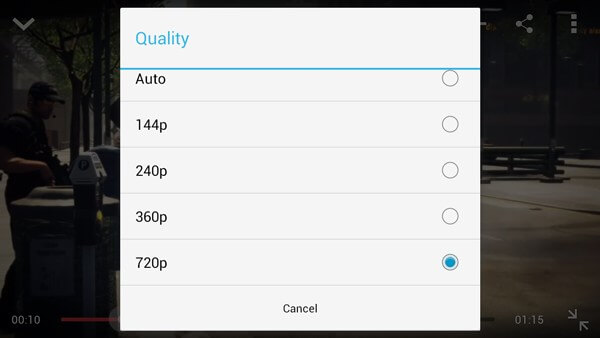 Solution 4: Restart your computer
On Mac:
If Mac won't play YouTube videos, go to the Apple menu and choose the Restart button. Wait for your computer to boot again before playing the YouTube video.
On PC:
Go to the Start menu, click the Power icon and select the Restart option to fix the issue due to your computer gets stuck. Then everything will back to normal again.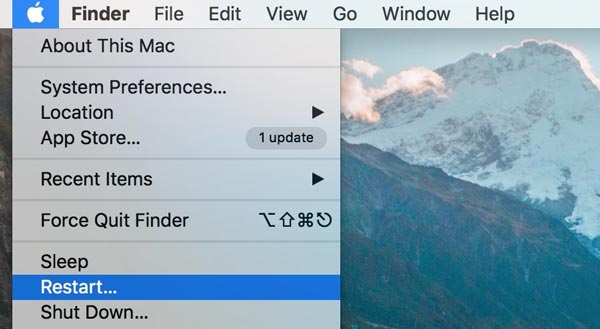 Solution 5: Run the troubleshooter
If you have tried the solutions above but YouTube video plays with no sound, you can try the built-in troubleshooter.
Step 1
Select the Settings option in your Start menu. Next, click the Update & Security option and then choose the Troubleshoot option.
Step 2
Scroll down to find the Playing Audio option, select it and click the Run the troubleshooter button. Then follow the instructions to complete it.
Part 3: How to Fix YouTube Won't Play on iPhone/Android
Solution 1: Play YouTube via Wi-Fi
YouTube won't play on iPhone or Android phone, partly because your network is not very good. If you are using the cellular data, switch it to a Wi-Fi network and play YouTube normally. Moreover, when you are using the hotspot, or even VPN, which will also make the YouTube video stops.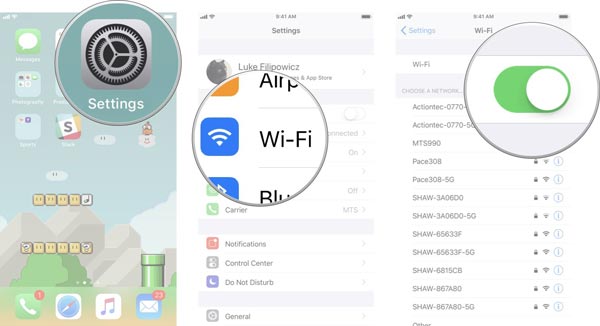 Solution 2: Re-install the YouTube app
Another solution to fix YouTube stops playing on iPhone or Android is re-installing the app. You should remove the current version, and download the latest version accordingly.
Step 1
Long press your YouTube app and uninstall the application from your mobile device.
Step 2
Then restart your iPhone or Android phone, go to App Store or Play Store, search for YouTube and install the latest app.
Step 3
After installing the program, open it and sign in to your account to watch YouTube videos normally.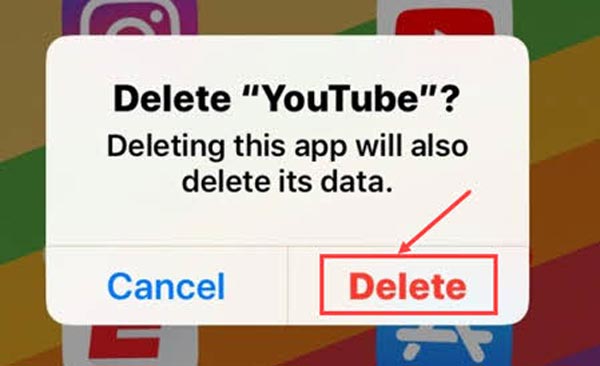 Solution 3: Restart iPhone/Android phone
On iPhone:
Step 1
Press the Power button to enter the shutdown screen. Move the slider to power off your iPhone.
Step 2
After the screen turns to black and press the Power button until you see the Apple logo.
On Android:
Step 1
Hold down the Power button until you see the power menu screen.
Step 2
Choose Restart and wait for your phone to turn on again.
This way can remove cache data, free up space and fix YouTube videos that won't play in some cases.
Solution 4: Update software
On iPhone:
Step 1
Go to the Settings app from your home screen, and tap the General option and choose the Software Update option to detect the new update.
Step 2
Tap Download and Install to update the software on iPhone. Then you can play the YouTube movies again to find whether it works.
On Android:
Step 1
Open the Settings app on your Android phone.
Step 2
Tap the System Advanced System to see the update status, and install the update if it is available.
This way can fix YouTube videos stop playing on iPhone or Android due to outdated software.
Recommend: Best YouTube Video Player: Free Blu-ray Player
Free Blu-ray Player is the best free video play on Windows and Mac. It enables you to play videos, 4K movies, DVDs, and Blu-ray files for free. Moreover, there are some advanced features to take control of the playback process. You can also use the program to play the downloaded YouTube videos.
* Play any video formats smoothly, including DVD and Blu-ray discs.
* Free of charge without registration requirement or size limitation.
* Optimize video playback automatically with hardware acceleration.
* Full control video playback, such as the easy menu navigation.
You can download YouTube videos with VLC Media Player here.
Part 4: FAQs about YouTube Video Load Won't Play
1. Why YouTube Buffers for a Long Time?
When the Internet connection is low, YouTube video will keep on buffering but won't play, or multiple tasks are running simultaneously, you should close other task or restart the computer to fix YouTube videos load but won't play accordingly.
2. How to Fix the Playback Error of YouTube Video on iPhone?
If there is a popup message that "Playback error. Tap to retry", you should reboot your router, disconnect and reconnect to your wireless network to find whether it persists. Of course, you can also uninstall and reinstall YouTube to fix the error.
3. What is the Alternative Way to Fix YouTube Videos Load But Won't Play?
Just download the YouTube video with a YouTube video downloader, or even capture the video from the online streaming sites for YouTube videos to load but won't play. After that, you can use any video player to playback the YouTube video without lag.
Conclusion
The problem that YouTube videos won't play may happen pretty much all over the place. You can follow our solutions to fix this problem accordingly. It is detailed troubleshooting, which should be helpful to you. If you have more queries, you can feel free to leave a comment.