Leawo Blu-ray Player Semi-Review: Learn to Play Blu-ray Losslessly
Leawo Blu-ray Player is a full-featured multimedia player with an immersive entertainment experience on Windows and Mac. Its main function is for Blu-rays, but with good support for DVDs as well, allowingits users to playback commercial and non-encrypted Blu-ray and DVD discs. Moreover, it has a stunning visual display and sound quality when watching your favorite movies, videos, and TV shows on Blu-ray.
Despite those fancy features, users might be curious about if Leawo Blu-ray Player is safe. Fortunately, this article outlines the information expressing the safety of the player. Along with this are the steps of using it and the best alternatives you must know about.

Part 1. Briefly Review of Leawo Blu-ray Player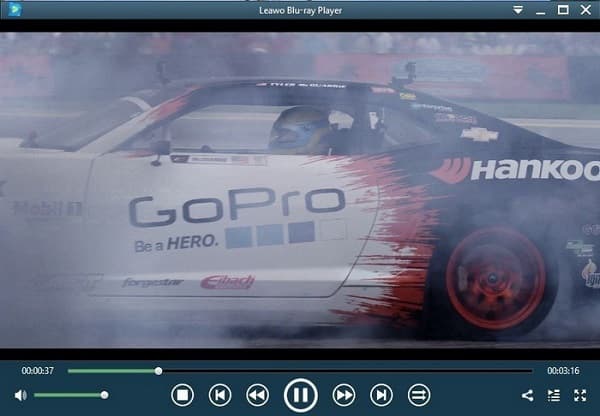 Leawo Blu-ray Player is the basic software that enables you to play DVDs, Blu-ray discs, and video files on your computer and laptop. At the time of this writing, it costs about $60.
Main Features of Leawo Blu-ray Player
1. Play optical discs and digital videos without lag.
2. Take a few seconds to load a DVD or Blu-ray disc.
3. Let you change the chapters, subtitles, and more.
4. Bypass region code and other encryptions on optical discs.
5. Support popular video formats, like MP4, AVI, WMV, etc.
6. Add external subtitles for video playback.
7. Offer two different types of menu control for disc playback.
If you have a large collection of DVDs or Blu-ray discs, Leawo Blu-ray Player is able to provide a great experience of video viewing.
Brief Review of Leawo Blu-ray Player
Pros
1. Leawo Blu-ray Player integrates a clean interface to help users learn quickly.
2. The region-free Blu-ray playback is amazing.
3. The comprehensive file repertoire covers all mainstream formats.
4. It takes only 18 seconds to load an optical disc, according to our research.
5. Thanks to the power manager, you can save your laptop battery life.
Cons
1. Leawo Blu-ray Player lacks upscale ability, so it cannot optimize movie quality.
2. The file management is cumbersome and it is hard to create playlist.
3. It does not support cutting-edge technologies like 3D.
4. It supports limited languages.
5. Though you have purchased Leawo Blu-ray Player, it still displays ads.
Bottom Line
Leawo Blu-ray Player has a strong performance and a satisfactory interface. If the ads and lack of some advanced features do not bother you, it is worth trying. Still, it provides a free trial with limited features for beginners.
Part 2. How to Use Leawo Blu-ray Player
The Leawo Blu-ray Player comes beyond the typical media player, for it offers additional features that are helpful for users. It has its regular updates, advanced technical support, and compatibility with 4K Blu-ray, regular Blu-rays and the latest OS technologies. If you download Leawo Blu-ray Player, you'll have a reliable tool that caters to your diverse entertainment preferences. Therefore, after downloading it, you must know how to navigate it. Thus, the steps below would be a great help.
Step 1
Launch Leawo after you complete the installation process. Make sure that you have also inserted the Blu-ray optical disc into your drive before you launch the player. On the main interface, locate the Blu-ray on the Play Disc button.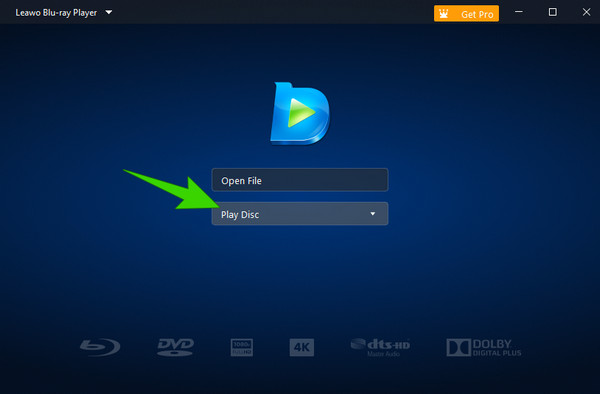 Step 2
Once the Blu-ray is located and uploaded on the interface, click the Play button. While the Blu-ray is playing, you can access the presets by clicking the drop-down arrow on the right topmost corner of the interface. Please take note that if you are using the free version, Leawo Blu-ray Player's menu might not be working well as you expected.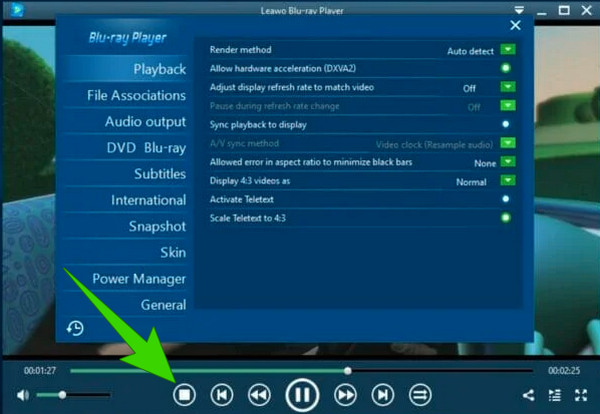 Step 3
Then, when you are done watching, the movie will automatically stop and will bring you to the homepage. However, click the Stop button or press the Space key to manually stop it.
Part 3. Is Leawo Blu-ray Player Safe
This Blu-ray player from Leawo is considered a safe and legitimate software program. However, just like other computer programs, it is important to always consider that the secured software can diverge over time. And this diversion is due to changes in the development team, updates, and other factors. Thus, if you want to know the most up-to-date information and updates about the safety of this Leawo Blu-ray Player application, it is better to always check the recent reviews with its latest version. However, make sure to only check from reputable sources and only download the software from its official website.
Part 4. Leawo Blu-ray Player Best Alternatives
If you are not satisfied with how Leawo provides you regarding playing Blu-rays, then look at some of the best alternatives here to play Blu-ray on Windows and Mac. We agree on how annoying this player's ads are seen occasionally, for they interrupt your momentum on watching. That being said, let us already meet the alternatives to oppose this main disadvantage of the Leawo Blu-ray Player free version.
1. Blu-ray Master Free Blu-ray Player
It cannot be denied that Leawo Blu-ray Player is a good movie player, but it is not the only choice. You may wonder whether you can get a free multimedia player offering similar features or even more powerful. The answer is Blu-ray Master Free Blu-ray Player. It supports almost all multimedia formats, including AVI, MKV, WMV, MOV, MP4, ISO image, DVD, Blu-ray disc, and more. More importantly, it does not ask you to pay a penny.
Key Features of the Best Alternative to Leawo Blu-ray Player
1. Play digital videos, audio, and optical discs smoothly.
2. Use hardware acceleration to improve performance.
3. Totally free to use with no watermark or other limit.
Needless to say, it is the best alternative solution to enjoy your favorite movies and videos on a computer for free.
How to Use the Best Alternative to Leawo Blu-ray Player
Step 1
Install Free Blu-ray Player
When you are willing to watch video or optical discs on your computer, install the best alternative to Leawo Blu-ray Player. Then launch it, and you will be presented with the home interface.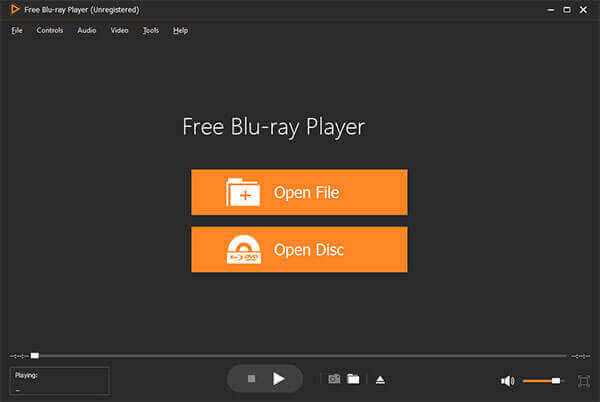 Step 2
Open video file
You have three ways to open a video file. Firstly, click on the Open File button to trigger the open-file dialog, find the video and select it, and press the Open button. If you wish to open a movie from an optical disc, put it into your machine, click the Open Disc button, and the best alternative to Leawo Blu-ray Player will find the movie file on your disc. Alternatively, you can also open a video from the File menu on the top ribbon.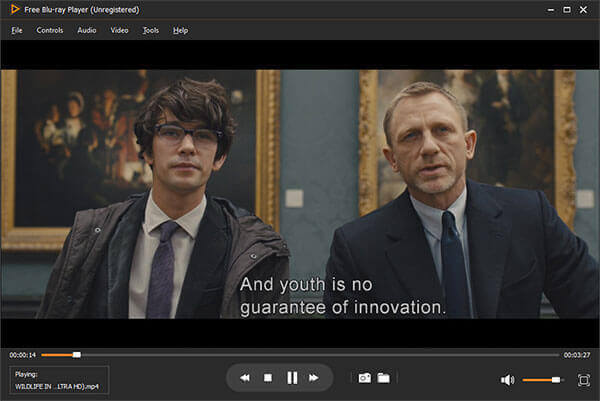 Step 3
Control playback
After the video loading, which usually spends in a few seconds, it will begin playing in the main interface. Now, you can control the video playback with the buttons at the bottom, such as Pause, Stop, and more. At an important moment, click the Camera icon to take a snapshot.
For advanced users, there are more advanced controls in the top menu bar waiting for exploring. To adjust the video color manually, for example, go to the Tools menu and select Effects. Then you can adjust Hue, Brightness, Contrast, Saturation, and more.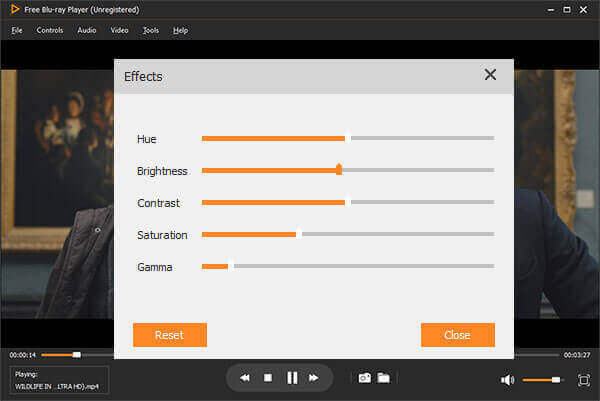 2. CyberLink PowerDVD 21
Let this player boast something about being a remarkable media player today. This Leawo Blu-ray Player alternative is from CyberLink, called PowerDVD 21, that doesn't lack substance, for it lets you watch your favorite Blu-ray movie on TV at full screen. Moreover, it comes with a cinema-like experience due to its infusion with TrueTheater enhancement technology that works to boost the playback quality of both Blu-ray and DVD when it comes to lighting and color optimization. Aside from that, this PowerDVD 21 also boasts its support for 360-degree and VR videos with the inclusion of VR modes for your Oculus Rift and HTV Hive headsets. You can have this alternative of Leawo Blu-ray Player on Windows 11, 10, 8, 7, and on Mac computers. However, it is a paid Blu-ray player with an expensive price for many users.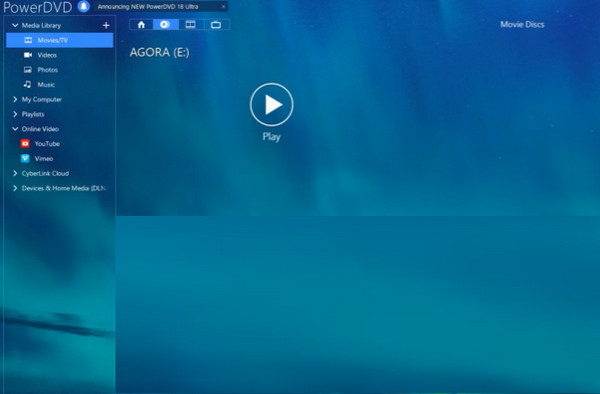 Key Features:
• Support for 4K, 8K, 3D, 360-degree, and VR videos.
• Cast your Blu-ray on bigger screens.
• Advanced technologies for video and sound quality.
• Digitalize and convert your Blu-rays.
3. VideoSolo Blu-ray Player
Next on the list is this VideoSolo Blu-ray Player, a program that doesn't only specialize in Blu-ray playback but is also a multimedia solution. Furthermore, this Blu-ray player program offers you a seamless and high-quality playback experience from your Blu-ray optical and folder files. This Leawo Blu-ray Player is a 3D wizard tool that lets you enjoy the good visual and audio quality of videos in 3D, as it supports the codecs found in them. Additionally, the player is equipped with great features and selections such as language and subtitle options, chapter selection, and custom playlist creation, giving you an enhanced viewing experience through your control over their Blu-ray playback.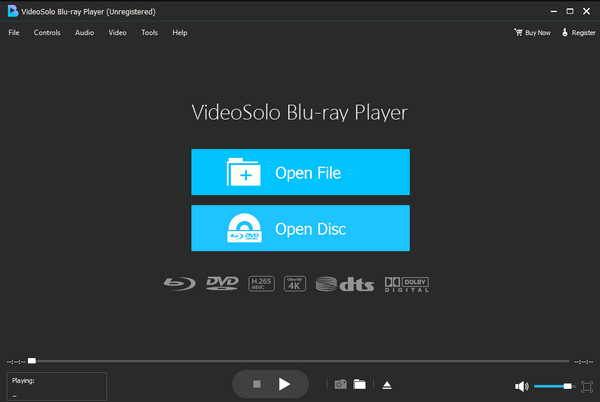 Key Features:
• Easy playback navigation.
• Playback all region codes and up to 4K Blu-rays.
• Advanced audio technologies such as TrueHD, DTS-HD, Dolby, and DTS.
• It lets you add audio and subtitle tracks easily.
Part 5. FAQs about Leawo Blu-ray Player and Its Alternatives
What digital video formats does Leawo Blu-ray Player play?
Leawo Blu-ray Player is capable of playing digital videos in various formats, such as AVI, MKV, WMV, MP4, MOV, and many more.
Is there a Leawo Blu-ray Creator?
Yes. Leawo offers a Blu-ray creator that is designed to burn digital videos to an optical disc, especially Blu-rays. It also comes with many features, including customizable chapters and menus.
Do I need an internet connection to play Blu-ray discs with Leawo Blu-ray Player?
No. Leawo Blu-ray Player is a standalone media player that lets you watch videos without the internet. However, if you use its editing features like the ones to add subtitles and audio tracks, you might need to be connected to the internet.
Is buying a Blu-ray player worth it?
The answer depends on your condition. If you have a huge collection of Blu-ray discs and prefer to enjoy high-quality movies, you should buy a Blu-ray player. Or you can try some free or open-source Blu-ray players instead of opening your wallet.
Do all Blu-ray players also play regular DVDs?
The answer is yes. No matter the Blu-ray player hardware or software, it is able to play DVDs and CDs. Unlike DVD player hardware, Blu-ray player devices are a format specializing in the content of at least a full HD resolution. Sometimes, your DVD videos may look better than it plays on a DVD player device.
Can I play Blu-ray with Windows Media Player?
Unfortunately, Windows Media Player cannot decode Blu-ray movies since it lacks Blu-ray codecs. You have to use the Blu-ray player software or install Blu-ray codec for your Windows Media Player. Bear in mind that there is no Blu-ray codec for WMP officially.
Conclusion
To conclude, Leawo Blu-ray Player is a good multimedia program that has a specialization in playing Blu-ray and DVD discs, ISO, and folders. Along with that is its excellent streaming capabilities in supporting different digital video and audio formats. As a matter of fact, it provides you with a broad variety of format support, including 4K Ultra HD video playback. Despite its simple and nice functionalities, the free version of this player only offers basic playback features and navigation, making it the best choice for beginners who need a simple and straightforward player.