Learn Whether Leawo Blu-ray Player Is Worth You to Use on PC/Mac
Today, there are tons of multimedia players on market. If you search for a media player for your computer in Google, chances are that Leawo Blu-ray Player appears on the first page. However, as a paid program, you may be willing to learn more about it before opening your wallet. That is what this article wants to tell you including what is Leawo Blu-ray Player, whether it is worth you to purchase and more. If you are ready, let's start the journey.

Part 1: Briefly Review of Leawo Blu-ray Player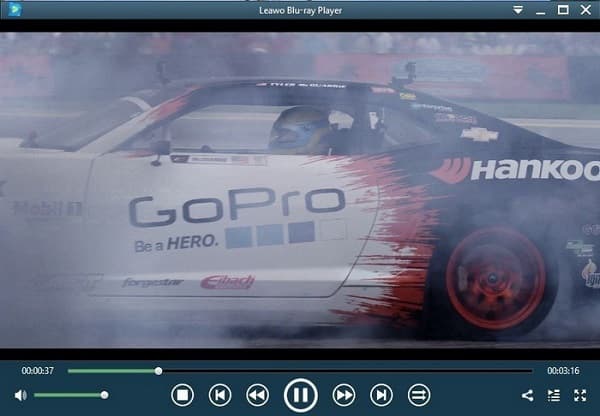 Leawo Blu-ray Player is the basic software that enables you to play DVDs, Blu-ray discs and video files on your computer and laptop. At the time of this writing, it costs about $60.
Main Features of Leawo Blu-ray Player
1. Play optical discs and digital videos without lag.
2. Take a few seconds to load DVD or Blu-ray disc.
3. Let you change the chapters, subtitles and more.
4. Bypass region code and other encryptions on optical discs.
5. Support popular video formats, like MP4, AVI, WMV, etc.
6. Add external subtitles for video playback.
7. Offer two different types of menu control for disc playback.
If you have a large collection of DVDs or Blu-ray discs, Leawo Blu-ray Player is able to provide great experience of video viewing.
Brief Review of Leawo Blu-ray Player
Pros
1. Leawo Blu-ray Player integrates a clean interface to help users learn quickly.
2. The region-free Blu-ray playback is amazing.
3. The comprehensive file repertoire covers all mainstream formats.
4. It takes only 18 seconds to load an optical disc according to our research.
5. Thanks to the power manager, you can save your laptop battery life.
Cons
1. Leawo Blu-ray Player lacks upscale ability, so it cannot optimize movie quality.
2. The file management is cumbersome and it is hard to create playlist.
3. It does not support cutting-edge technologies, like 3D.
4. It supports limited languages.
5. Though you have purchased Leawo Blu-ray Player, it still displays ads.
Bottom Line
Leawo Blu-ray Player has strong performance and satisfactory interface. If the ads and lacks of some advanced features do not bother you, it is worth to try. Still, it provides a free-trial with limited features for beginners.
Part 2: Best Alternative to Leawo Blu-ray Player
It cannot be denied that Leawo Blu-ray Player is a good movie player, but it is not the only choice. You may wonder whether you can get a free multimedia player offering similar features or even more powerful. The answer is Blu-ray Master Free Blu-ray Player. It supports almost all multimedia formats, including AVI, MKV, WMV, MOV, MP4, ISO image, DVD, Blu-ray disc and more. More importantly, it does not ask you to pay a penny.
Key Features of the Best Alternative to Leawo Blu-ray Player
1. Play digital videos, audio and optical discs smoothly.
2. Use hardware acceleration to improve the performance.
3. Totally free to use with no watermark or other limit.
Needless to say, it is the best alternative solution to enjoy your favorite movies and videos on computer for free.
How to Use the Best Alternative to Leawo Blu-ray Player
Step 1
Install Free Blu-ray Player
When you are willing to watch video or optical disc on your computer, install the best alternative to Leawo Blu-ray Player. Then launch it and you will be presented the home interface.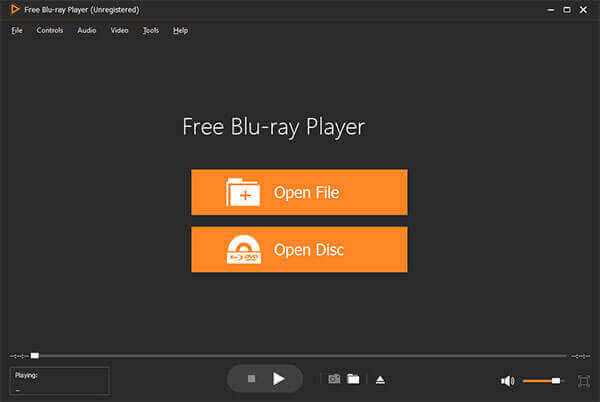 Step 2
Open video file
You have three ways to open a video file. Firstly, click on the Open File button to trigger the open-file dialog, find the video and select it, and press Open button. If you wish to open movie from an optical disc, put it into your machine, hit the Open Disc button and the best alternative to Leawo Blu-ray Player will find the movie file on your disc. Alternatively, you can also open a video from the File menu on the top ribbon.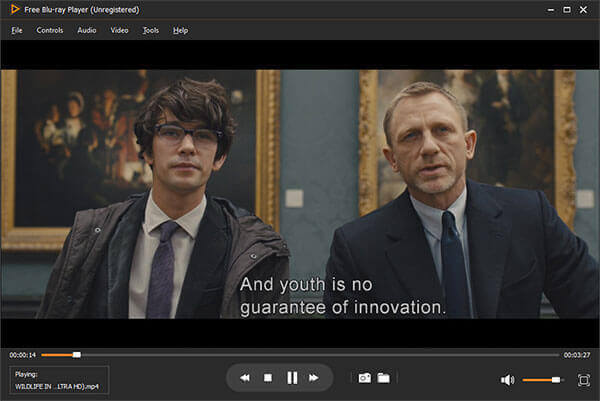 Step 3
Control playback
After the video loading, which usually spends in a few seconds, it will begin playing in the main interface. Now, you can control the video playback with the buttons at the bottom, such as Pause, Stop and more. At important moment, click the Camera icon to take a snapshot.
For advanced users, there are more advanced controls in the top menu bar waiting for exploring. To adjust the video color manually, for example, go to the Tools menu and select Effects. Then you can adjust Hue, Brightness, Contrast, Saturation, and more.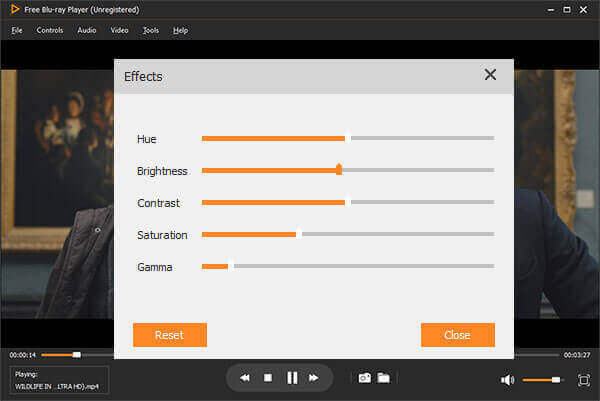 Read more to know about more Leawo Blu-ray Player alternatives.
Part 3: FAQs of Leawo Blu-ray Player
Is buying a Blu-ray player worth it?
The answer depends on your condition. If you have a huge collection of Blu-ray discs and prefer to enjoy high quality movies, you should buy a Blu-ray player. Or you can try some free or open-source Blu-ray players instead of opening your wallet.
Do all Blu-ray players also play regular DVDs?
The answer is yes. No matter Blu-ray player hardware or software, it is able to play DVDs and CDs. Unlike DVD player hardware, Blu-ray player devices are a format specializing in the content of at least a full HD resolution. Sometimes, your DVD videos may look better than it plays in a DVD player device.
Can I play Blu-ray with Windows Media Player?
Unfortunately, Windows Media Player cannot decode Blu-ray movies since it lacks of Blu-ray codecs. You have to use the Blu-ray player software or install Blu-ray codec for your Windows Media Player. Bear in mind that there is no Blu-ray codec for WMP officially.
Conclusion
Now, you should understand what is Leawo Blu-ray Player, the benefits and disadvantages, and more. Sometimes, the built-in media player on PC or Mac is not enough to enjoy your favorite movies and videos. Leawo Blu-ray Player is one of the candidates. If it cannot meet your needs, try Blu-ray Master Free Blu-ray Player as an alternative. It is not only easy to use, but also able to offer excellent performance. It allows you to play WMV, MP4, AVI, or any other popular video formats. Other problems? Please feel free to leave a message below.
More Reading
Top 5 Best 3D Blu-ray Players 2023 Review
Are you looking for the best 3D Blu-ray players? Read on for our list of the best 3D Blu-ray players with excellent highlights on the market.
Google Drive Videos Not Playing? 3 Solutions to Fix It
Google Drive not playing videos? Why are my Google Drive videos not playing? How do I play a video on Google Drive? This post shares 3 simple and effective ways to help you fix the Google Drive videos not playing issue.
WebEx ARF Player - 3 Best Free ARF File Players
How do I open ARF files in WebEx? Which player can play ARF files? How do I play a WebEx recording? How do you convert ARF to MP4 using WebEx? This post makes a list of 3 free ARF file players for to play your WebEx recordings. Also, you can learn how to convert WebEx ARF to MP4 in this post.
DAT Player - Best Free DAT Video Player Review
How do I play a DAT file on my PC? What app opens a DAT file? Can VLC play DAT files? How do I convert a DAT file to MP4 video? This post introduces you with 3 best free DAT video players to open DAT files with ease.