Watch and Manage the Media Collection with Real Player and Alternatives
"I just upgraded my computer to Windows 10, which the Windows Media Player is no longer available. I used Real Player old version 16 previously, should I update to Real Player 18 on Windows 10 as the default media player? What are the best alternatives?"
Real Player is more than a simple media player for Windows 10, it has advanced features to manage the videos, photos and music files with ease. What are the special features about Real Player? Just read on the article to get the detailed information about Real Player and alternatives.

Part 1: Real Player Review and Features
Real Player for Windows 10 is the ultimate media and video player for your PC. Whether you need to play audio, video, text, images, or even CD/DVD disc, it should be your right choice. You can also upload the videos on Real Player Cloud, which is able to play on Real Player APK on Android.
1. Save video to RealCloud storage. When you need to save some important video to cloud service, RealCloud is another advanced feature.
2. Keep the video private. It is available for the upgrade version to keep some selected videos private that only you can access them with a password.
3. Play and burn DVD/CD. The built-in DVD/CD burning software enables you to create CD and DVD of your favorite playlists with clicks.
4. Watch your videos on TV. Stream HD videos to your TV using Xbox One, Roku or Chromecast.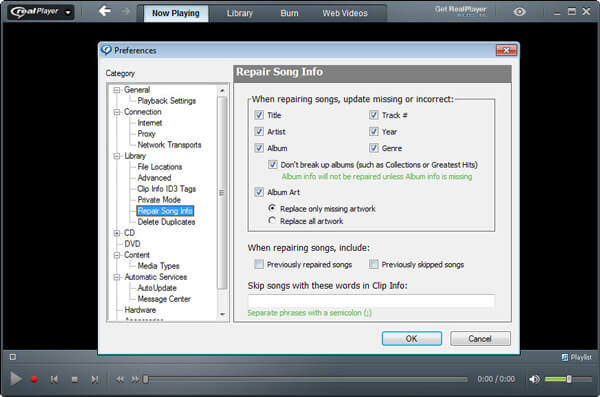 Real Player seems to be the all-in-one media player on Windows, but when you try to watch/convert the videos in HD, burn/play DVDs in theater mode, or upload more videos to RealCloud, you have to upgrade to upgrade to Real Player 18 Plus or Premium instead of take advantage of full features.
How to Play Videos with Real Player from Different Channels
If you just need to view the MP4 files on Real Player, you simply need to drag and drop the videos to the program. How to use Real Player to play Facebook videos, YouTube video and more? Here is the detailed process you should know.
Facebook Videos Library of Real Player
Step 1
Download and install the latest Real Player. Then go to "Library" > "Facebook Video Library" and allow access to your account.
Step 2
Make sure you have already accessed to Facebook. After that you can connect Real Player to Facebook account.
Step 3
Once the Real Player detects the videos on Facebook, you can get a message with a "Fetching Latest Videos" message.
Step 4
If you need to search for the desired Facebook video, you have to disable security features beforehand.
Download videos with Real Player
Step 1
Launch the Real Player and subscribe the YouTube channel. Click the "More" button in the top right corner, then click the "Subscribe" button.
Step 2
In order to download and save the videos to Real Player, you can click the "Download This Video" button that appears in the top right corner when you playback the video.
Step 3
One you download the videos, you can directly play it on your computer or save to RealCloud.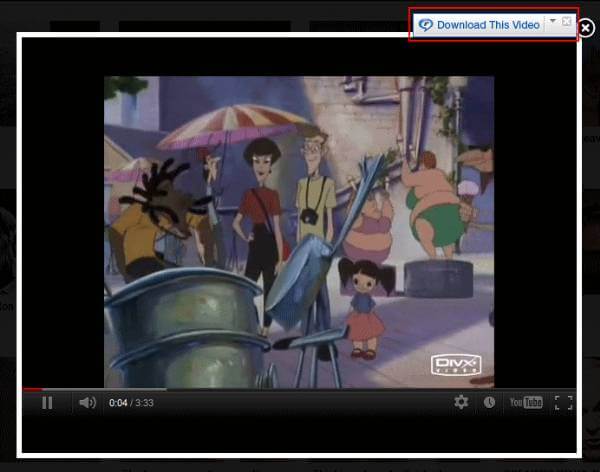 Part 2: Top 6 Real Player Alternatives for Win/Mac
There is no doubt that Real Player is an excellent media player for Windows. Whether you need the cloud service, video playback, or even manage the media files. But if you do not want to upgrade to the Plus or Premium versions, there are lots of restrictions. Here are some free alternatives you can take into consideration.
Top 1: Free Blu-Ray Player – Enjoy All Video Files
Even you are using the Real Player, you are not able to play Blu-Ray discs/folders/ISO files. Free Blu-Ray Player is the ultimate media player that supports all video formats.
1. Support Blu-Ray, DVDs, HD videos, most of the video and audio formats.
2. Compatible with different audio channels and playing technologies.
3. Multiple screen modes with full, half, normal, double to enjoy the movies.
4. Capture the favorite snapshot while you watch the video files.
Top 2: Windows Media Player – Default Media Player for Win
If you want to enjoy common videos and DVDs on Windows 10 for free, Windows Media Player is the recommended solution. Although it is not available by default, you can still download the Real Player alternative from Windows Store without problem.
Support most the video/audio file formats, DVD and unprotected files.
Stream and sync digital multimedia files to another portable device.
Browse a website for music, movies, TV, Internet Radio and more.
Create playlists and synchronize with external devices.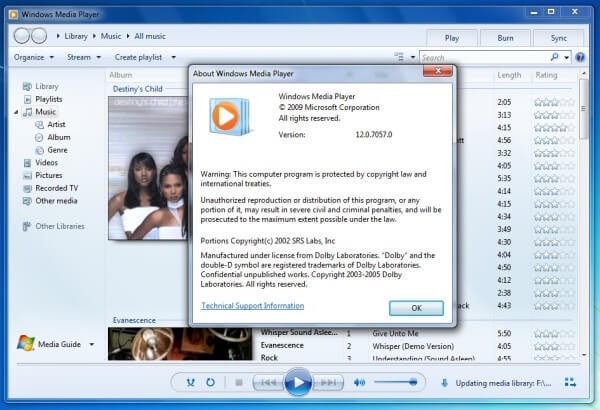 Top 3: QuickTime Player – Default Media Player for Mac
QuickTime Player is the default media player limited to play video and audio files. If you do not need to watch DVDs, Blu-Ray movies, MPEG 2 or AC 3 files, you can explore some extra features within the Real Player for Mac alternative with ease.
Record full screen or a region of Mac screen or connected iPhone.
Convert WMV, AVI, MKV to QuickTime compatible format for playback.
Select the desired languages and subtitles to playback of your videos.
Use QuickTime Broadcast to stream live videos to a QuickTime server.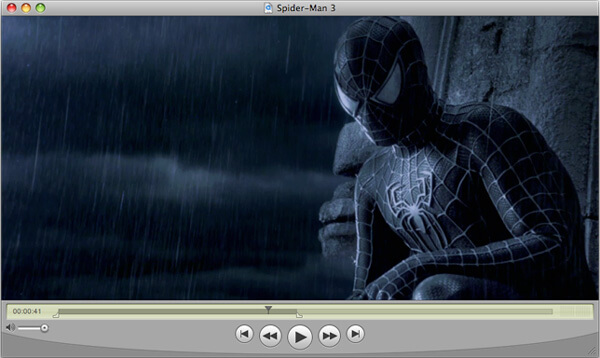 Top 4: VLC Media Player – Versatile Media Player for Win/Mac
VLC media player is another versatile cross platform video player as a Real Player alternative. It works most of the media files, audio CDs, DVDs, VCDs, ISO images, etc. Moreover, it is available on Windows, Mac, Android and iOS devices.
Complete feature-set over the video, subtitle sync, video and audio filters.
Support 0-copy on the GPU and can fallback on software when required.
Stream over the media files via the Internet, such as YouTube movies.
Advanced add-ons and plugins to make the program more powerful.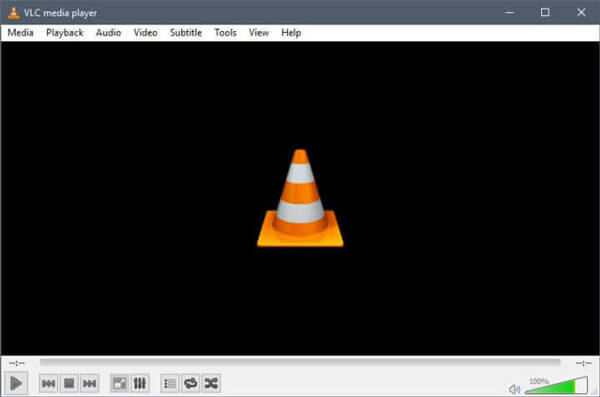 Top 5: GOM Player – Search for the Desired File Codec
What should be the best Real Player alternative if you want to play some special video formats? GOM Player is the media player that search for the missing codec, which you can view its properties and download the codec.
Search the subtitles for movies and TV shows within search engines.
Slide across to view the 360-degree videos by dragging the mouse.
Control panel to tweak the brightness, contrast and saturation levels.
Start/stop subtitles, control the volume, mirror files from a phone to a PC.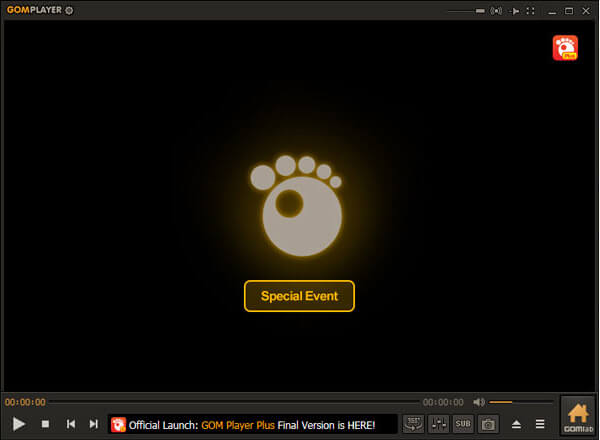 Top 6: KMPlayer – Full Packed Media and Video Player
KMPlayer has packed with all sorts of options and settings to explore all the features of the media player. The Real Player alternative has a built-in FFMPEG engine, which enables you playback all the video and audio files without problem.
Support both 3D and Virtual-Reality playback in different settings.
Full control over and tweak the video aspect ratio, time stretch and more.
Adjust the audio sync and subtitle sync manually according to requirement.
Convenient with alternative control the playback on the keyboard in a bid.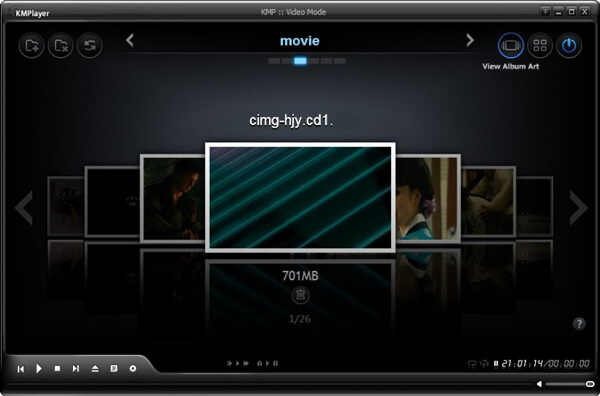 Part 3: FAQs of RealPlayer
1. Is RealPlayer safe to use?
It is safe to use RealPlayer as long as you download it from http://www.real.com or using the Check for Update function in the RealPlayer itself.
2. Does RealPlayer work with Windows 10?
Yes, the PC version of RealPlayer is compatible with Windows 10. You can feel free to download it to your Windows 10 from the official website.
3. Does RealPlayer work on Mac?
Yes. According to the official website, RealPlayer is available for Mac users. You can download it to your Mac and enjoy your memories.
4. What is the best video player for Mac?
AnyMP4 Blu-ray Player is the best video player for Mac. You can use this video player to play any format video like MP4, MOV, AVI, WMV, M4V, MTS, MKV, DivX, MXF and more. And it can play your DVD discs, DVD folders, DVD ISO files and IFO files. Fortunately, it also supports playing any Blu-ray disc, Blu-ray folder and ISO image file on your Mac. You can free download it and have a try.
Conclusion
Real Player is a great and versatile media player for Windows 10. You can find the RealCloud, media converter, CD burner and more other features within the program. But in order to take full advantage of the program, you have to subscribe the Plus or Premium version instead. The article also shares 6 frequently used media players for Windows and Mac as Real Player alternative for your reference.