WebM vs MP4: Difference of the Two Popular Video Formats
"I have used screen recorder to create several videos, some are MP4 format and some are WebM, but I cannot edit the WebM files since the Photos app does not support it, what is the difference between WebM and MP4?" As the standard video format, MP4 is widely used on digital devices and websites. WebM, on the other hand, is a video format introduced by Google in 2010 for HTML5. This article will talk about the difference between the two video formats.

Part 1: Differences between WebM and MP4
Both WebM and MP4 are video formats and popular now, but they are different on several aspects, such as:
1. Video codec. MP4 is encoded by H.264 or H.265 along with AAC or other audio codec. WebM uses VP8 or VP9 to encode video contents.
2. File size. Both two formats provide relatively small file size since they are both compression. Therefore, the difference of file size between MP4 and WebM is not that significant. Generally speaking, WebM files tend to be a little smaller than MP4 in the same condition.
3. Video quality. WebM and MP4 are all lossy video formats, so it is difficult to tell the difference in video quality. Due to compression ratio, MP4 usually offers higher quality than WebM.
4. Compatibility. It is the big difference between MP4 and WebM on the number of compatible devices and programs. MP4 has become the standard of digital video, so it is available to almost all devices, software and social media. WebM was developed for stream platforms, like YouTube. Plus, it is still a new video format. WebM is only available to web browsers.
Part 2: How to Play WebM and MP4
Blu-ray Master Free Blu-ray Player is the best way to play your WebM and MP4 videos on computer. It offers excellent video and audio experience.
Main Features of the Best WebM and MP4 Player
1. Play almost all media formats including WebM and MP4.
2. Use hardware acceleration to load and play video smoothly.
3. Full control video playback easily.
4. Correct color and other problems.
How to Play WebM and MP4
Step 1
Open video
Start the best media player once you install it on your computer. It is compatible with Windows and Mac. Click the Open File button and open the WebM or MP4 video. If the folder contains multiple videos, the player will create a playlist with the titles.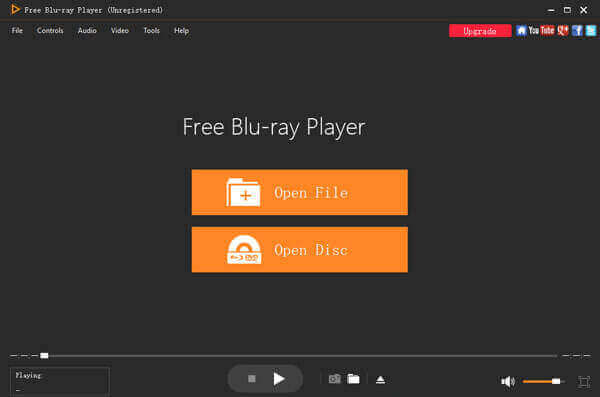 Step 2
Control playback
After video loading, it will begin playing. You can control the playback with the buttons at the bottom, such as take a snapshot. The top menu bar offers advanced controls, like video effect.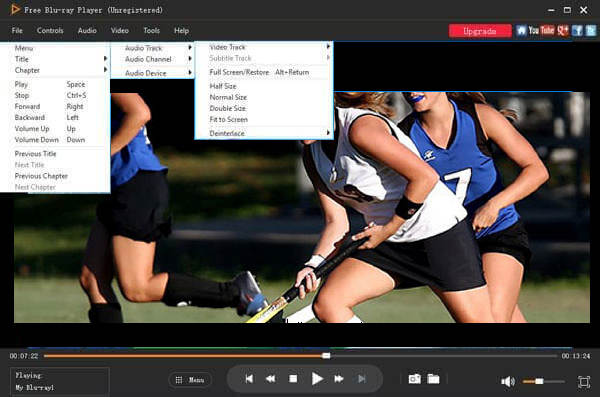 Read More
Part 3: How to Convert between WebM and MP4
Blu-ray Master Free Online Video Converter can help you convert between WebM and MP4. More importantly, it removes all barriers for beginners. It even does not ask you to install any software on your computer.
Step 1
Visit https://www.bluraycopys.com/free-online-video-converter/ in a browser when you need to convert WebM and MP4. The web app is totally free of charge without any limit. Click the Launch Free Converter button to download the launcher.
Step 2
After downloading, the launcher will pop up automatically. Click the Add File button to upload the videos that you want to convert online. It supports batch converting and you can upload several videos.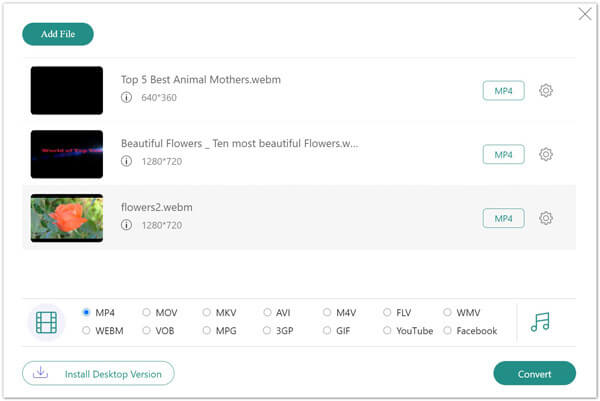 Step 3
Select the output format at the bottom, such as WebM or MP4. At last, click on the Convert button to begin converting WebM and MP4. When you are presented the complete dialog, download the output to your hard drive.
Part 4: FAQs about WebM vs MP4
Is WebM better than MP4?
The answer is determined by your purpose. If you intend to upload the videos to HTML5, WebM is better than MP4. However, MP4 is widely used compared to WebM.
Are YouTube videos MP4 or WebM?
YouTube supports both MP4 and WebM. You can upload both format videos to YouTube smoothly. When it comes to download, YouTube offers a variety of choices including WebM and MP4. You can decide the video format accordingly.
Can VLC play WebM and MP4?
Yes, VLC is compatible with both WebM and MP4 videos on Windows, Mac and Linux. Moreover, it is able to convert WebM to MP4 for free.
Conclusion
Now, you should learn the differences between WebM and MP4. As two video formats, WebM and MP4 are similar on file size and quality. The codec and compatibility are the aspects to distinguish the two formats. Now, you can decide the proper video format in various situations. Blu-ray Master Free Blu-ray Player is one of the best media player that enables you to get the awesome experience from your video files. Have more questions? Please feel free to contact us by leaving a message below this post.