All those OGG files will be added to your music playlist. You can listen to any OGG music file.
Step 3
Unfold the "Audio" list on the top of the OGG player freeware. You can manage audio tracks and apply audio effects if necessary.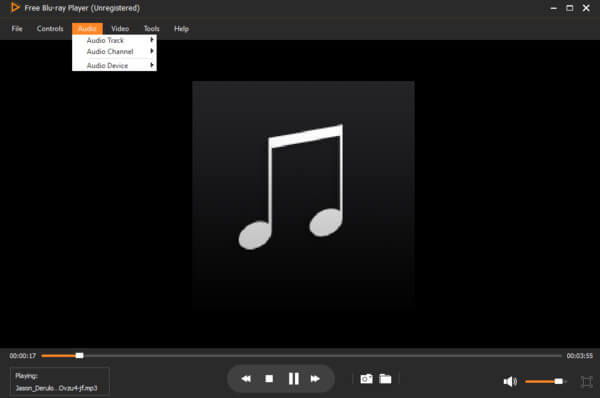 Part 2. 4 OGG Player Alternatives for Mac/Windows
Windows Media Player and QuickTime Player are default media players for Windows and Mac. However, you need to install the OGG codec for OGG playback. If you do not want to download extra codecs or convert OGG to MP3, you can take a look at the following OGG music player.
VLC Media Player (Windows, Mac)
OGG Player Free Download: https://www.videolan.org/vlc/index.html
Pros:
1. The VLC player is a free and open source OGG file player for Windows, Mac, Linux, iOS and Android.
2. Play files, discs, webcams, devices and streams.
3. No spyware, ads or user tracking.
Cons:
1. VLC interface is not intuitive for beginners.
2. Need to install the certain codec pack for rare formats.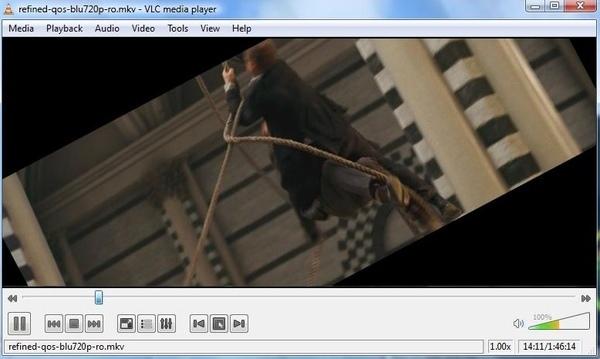 KMPlayer (Windows, Mac)
OGG Player Free Download: http://www.kmplayer.com/
Pros:
1. The OGG player for Windows 10 or Mac software offers good video and audio playback experience.
2. Get an upgraded music player for playing OGG audio files.
3. Offer the hardware acceleration function for low-end PC.
Cons:
1. Mislead users to install other programs during the installation.
2. The OGG player for Mac version has many negative reviews.
MPlayer (Windows, Mac)
OGG Player Free Download: http://www.mplayerhq.hu/design7/news.html
Pros:
1. MPlayer 1.4 was updated with the latest FFmpeg release and current FFmpeg development version.
2. Fully compatible with most audio, video, subtitle, image and container formats.
Cons:
1. The OGG music player takes much CPU space.
2. Have no social share functions.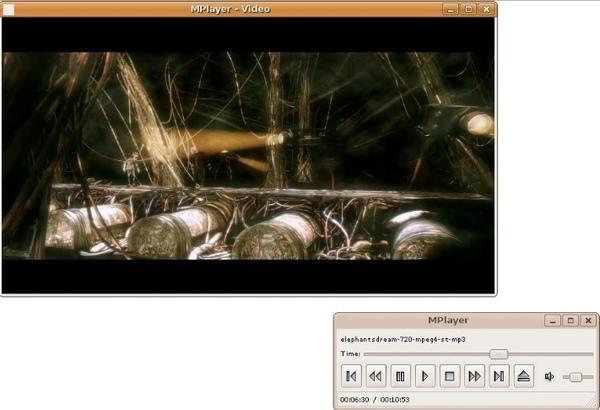 SMPlayer (Windows, Mac)
OGG Player Free Download: https://www.smplayer.info/
Pros:
1. The OGG player software allows users to change the playback speed, audio delay and more.
2. Remember the settings of all video and audio files. You can start from the point with all previous settings maintained.
Cons:
1. The SMPlayer installer is bundled with OpenCandy.
2. Have adware and malware bundled with the program.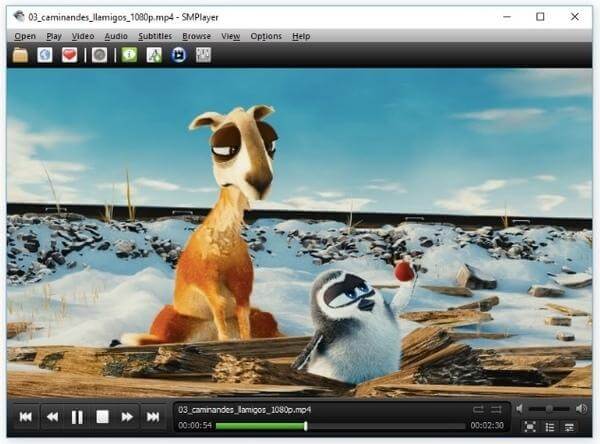 Part 3. FAQs of Free OGG Player Reviews
1. What is the best free music player for Windows 10?
If you are seeking for an easy OGG player on Windows 10, then Free Blu-ray Player will be the best one. If you are looking for a reputable OGG player, then VLC will be the best one, but the audio playback is not as smooth as you imagine.
2. What is OGG video format?
OGG is an open-source file format containing music, video, text and metadata. It is used for streaming content. Its copyright-free feature enables anyone to use it in the software. The OGG multimedia framework layer is the most commonly provided by the music-oriented Vorbis format or Opus. OGGPCM contains the lossless audio compression.
3. Can Windows Media Player play OGG files?
Windows Media Player does not play OGG files by default. But you can download and install the OGG codec to play it. Go to Tools menu and click Options. Then click the Player tab to select Download codecs automatically and click OK. Then play the OGG files and click Install in the prompt window.
4. Is OGG better than MP3?
It is hard to decide. Firstly, OGG Vorbis support over 2 channels while MP3 only supports 2 discrete channels and Joint Stereo. Secondly. OGG is the free and open-source encoding format while MP3 may charge royalties for who are suing MP3 format. Thirdly, OGG encoding with 190 kbps is better than MP3 at 128 kbps. Fourthly, MP3 is more popular than OGG. Fifthly, OGG gets a better audio quality than MP3. Sixthly, the file size of the compressed OGG file is smaller than that of MP3. The last is the compression bitrate can be varied in OGG while that cannot be changed in MP3. In a word, which one is better depends on what your needs are.
Which one can be your best free OGG player for Mac or Windows? Blu-ray Master Free Blu-ray Player is the recommended program for both inexperienced users and experts. You can play OGG files for free without lag. It is a totally free and safe OGG file player with the excellent stability, reliability, safety and effectiveness. You can enjoy any disc or format with high quality.