Top 3 Free H.265 Video Player for Windows and Alternative Ways to Play Any H.265/HEVC Video
Movies and videos are available in different formats and sometimes we need specific media players to open them. One of these is the H.265 video file. H.265, HEVC, as its name implies, is High Efficiency Video Coding. It is the latest international standard for video compression. With H.265, you can stream high definition videos, especially 4K and 8K Ultra HD videos, rather than relying on a physical storage source, such as a Blu-ray disc.
However, many users do not know how to play the H.265 video file on their Windows 10 or macOS computers. To open an H.265/HEVC encoded video, you need a powerful H.265 player with H.265 codec built-in. Read on to get the idea of H.265 player free download and how to play 4K or HD H.265/HEVC files.

Part 1. What is an H.265 HEVC File?
H.265 is also known as HEVC, which stands for High Efficiency Video Coding. Developed by ISO/IEC MPEG (Moving Picture Experts Group) and ITU-T VCEG (Video Coding Experts Group), the H.265 standard was first made available in 2013. It's the new successor to Advanced Video Coding (AVC), also known as H.264, which is one of the compression schemes used by Blu-ray.
HEVC dictates a standard approach to encoding and decoding video, and it also dictates the types of tools that the codec can use. HEVC offers the same level of picture quality as AVC, but with better compression, so there's less data to deal with. This is key if we want 4K/Ultra HD broadcasts (including satellite), 4K Blu-rays, and more.
Part 2. Best 3 HEVC Players for Windows and Mac
Top 1. Blu-ray Master Free Blu-ray Player
There are many good HEVC video players available for your computer, among which Blu-ray Master Free Blu-ray Player offers the best image and sound quality for your H.265 videos. Thanks to its embedded powerful video and audio decoders, you are allowed to play any H.265.HEVC and H.264/AVC in 4K or 1080P. Apart from that, this best HEVC media player lets you play 4K/1080P Blu-ray and DVD discs, and also supports a wide range of audio and video formats with a solid performance.
Blu-ray Master Free Blu-ray Player – Best HEVC 4K Ultra HD Media Player
1. Decode and play the vast majority of video codec including H.265 codec, H.264 codec, Xvid codec, etc.
2. Play 4K/HD/SD videos in HEVC, MP4 (MPEG-4, H264), MOV, MKV, AVCHD, VOB, ISO image, FLV, etc.
3. Play any Blu-ray and DVD movie, even if it is region code protected.
4. It can load and play subtitle files in .ass, .ssa and .srt.
HEVC Player for Windows 10/8/7 and Mac Free Download to Play H.265 Files Smoothly
Step 1
Click on the Free Download button above to free download this H.265 player you're your Windows PC or Mac.
Step 2
Open this H.265 player, and click the Open File button to select your H.265 file and then click Open to load it for playing. After analyzing the video, the program will play it automatically.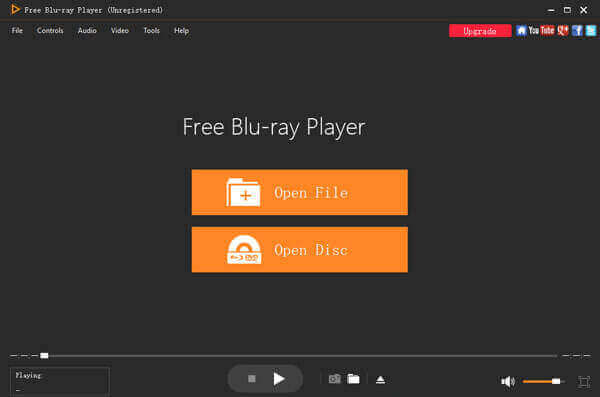 Step 3
While watching the video, you can fast forward, stop, pause, adjust volume, change audio channel, apply video effects, etc. to control your video playback.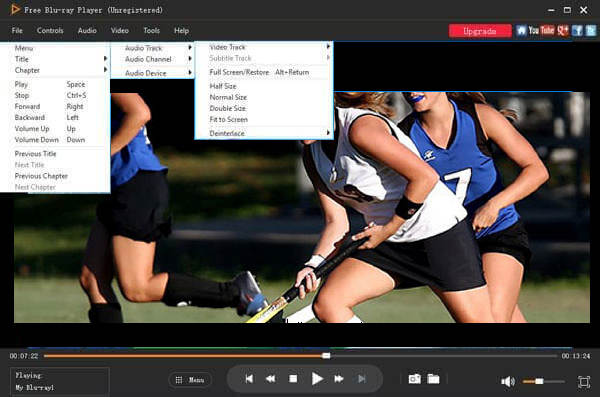 Top 2. VLC Media Player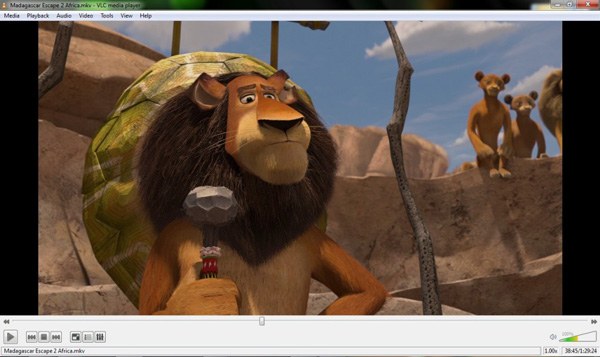 The ever-reliable VLC Media Player has the ability to do the hard work for you and plays H.265 videos without any problem. From version 3.0 and above, you can play H.265 codec without any extra support packs. More importantly, VLC media player is available for both Windows 10 and macOS. And, as we all know, it's free!
Top 3. KM Player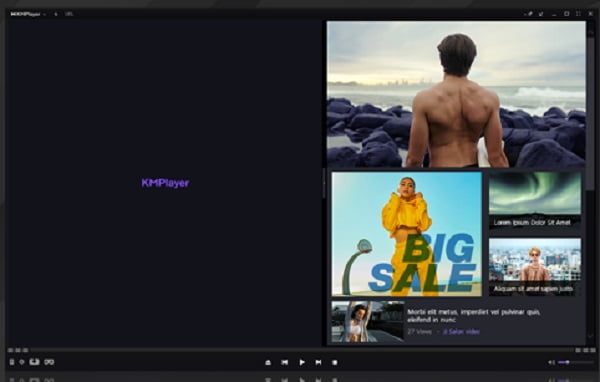 KM Player also serves as a free HEVC player for HEVC/H.265 videos playing as well as multimedia formats or codecs like H.264, MP4, AVI, MOV, etc. Besides, other than the powerful capability of playing HEVC codec files, it can handle a wide range of subtitles and lets you control video and audio playback with hotkeys.
Part 3. Alternative Solution to Play H.265/HEVC Videos
Apart from enjoying your H.265/HEVC videos via the above-mentioned H.265 video players, there are some alternative solutions for you to play H.265 videos.
Solution 1. Download and Install H.265 codec
With H.265/HEVC codec, you can play any H.265 videos smoothly on computers, smartphones, tablets, TVs, etc. You can search the HEVC codec on the Internet, and you may find that there are multiple choices available. You can select one to download and install on your computer.
Solution 2. Transcode H.265 to H.264 or Other Popular Digital Formats
As we know, H.264 is even more popular than H.265. So you can choose to decode H.265 to H.264 or convert H.265 to any of your desired 4K/HD/SD file formats with super-high quality. To get better H.265 conversion experience, Blu-ray Master Video Converter Ultimate can easily convert H.265 to H.264 or other popular digital video & audio formats, including MP4, MOV, AVI, MKV, VOB, MP3, etc. On top of that, this H.265 video converter lets you adjust output profile parameters like video codec, bitrate, frame rate, resolution and audio codec, sample rate, channels, bitrate, etc.
Part 4. FAQs of H.265/HEVC Video Player
Can Windows Media Player play H.265 videos on Windows 10?
The answer is no, Windows Media Player can't play HEVC files itself. From Microsoft's official page, HEVC is not on the list of Windows Media Player's supported formats.
Is H.264 AVC better than H265 HEVC?
Generally, newer video compression standards will offer performance advantages compared to existing ones. For example, HEVC allows for further reduced file size.
Can I convert HEVC to MP4?
Yes, you can convert HEVC to MP4 via an HEVC to MP4 converter. Here are our top list of the best HEVC to MP4 converter, check out and find one you like to convert your HEVC files to MP4 with great ease.
Blu-ray Master Video Converter Ultimate
File Converter
Online Converter
Conclusion
Apart from using an H.265/HEVC player to play your H.265/HEVC files, you can also convert your H.265 video file to MP4 or other popular video formats using a file converter. Anytime you need to play an H.265 video file, you can readily do so. Was the article helpful? Tell us in the comments below.