One of the most widely used means of communication is through emails or sending letters online. Whether related to work, business, or personal, email is still one of the go-to solutions. Sending emails containing multimedia files has also become a norm for many. This way, they won't need to use another tool just to send the attached multimedia, including audio files. However, many users still find it difficult to attach their audio files due to the limitations on the file size, which was implemented on many email programs. In this case, many choose to compress audio for email purposes. That said, you will need a good audio compressor that will shrink the file size for you to be able to share it via email freely. This article is the right place to go when unsure about which audio compressor to choose when there are so many choices. Read on to find our recommendations..

Part 1.

What is the Maximum Audio File Size for Emails?

The maximum file size of audio that you can share via email depends on the email service provider you use. That being said, we gathered some of the most popular email services with their maximum file size limits provided in the table below. Remember that before you compress audio files for email, these limits may have varied since then, so it's a good idea to check the current file size limits for the free and paid (if applicable) with your specific email service provider.
| | |
| --- | --- |
| Email Service | Maximum Audio Attachment File Size |
| Gmail or Google Mailsd | 25 MB |
| Yahoo or Yahoo Mail | 25 MB |
| Hotmail or Outlook | 20 MB |
| Cloud or Apple Mail | 20 MB |
| AOL Mail | 25 MB |
| ProtonMail | 20 MB |
| Zoho Mail | 20 MB |
| GMX Mail | 50 MB |
| Yandex. Mail | 30 MB |
| Mail.com | 50 MB |
Again, these limits are subject to change and applicable to both audio and video files, so verify the current attachment size limits with the specific email service provider as it is important to thing to do. Also, if you need to send huge audio files, then consider sharing a download link in your emails or using cloud storage such as Dropbox, Google Drive, or OneDrive.
Part 2.

How to Shrink an MP3 File for Email

How to shrink an MP3 file for email? Here, we will present three ways for you to use, along with detailed introductions on all three tools.
1. Trimming the MP3 File
One of the best ways to shrink an MP3 audio file is by trimming it. This method means cutting out some unnecessary parts of the audio. That being said, you can use the Video Trimmer of Video Converter Ultimate by the Blu-ray Master to work even on your audio files. This multipurpose software provides many amazing features and functionalities to help you with editing tasks. Going back to its trimming function, you can load your MP3 and other hundreds of audio formats into it. Once you get it into the tool, you just need to drag the slider to shrink the audio file to your desired size. In addition, it lets you customize the format, encoder, sample rate, channel, and bitrate of the file according to your desired setup. Here is the given comprehensive instruction about using this trimming tool.
Step 1.First, you must install the Video Converter Ultimate on your computer and launch it. To help you do this quickly, click the Download buttons below and initiate the installation process prompted. Then, proceed to the following steps to compress the audio file for email.
Step 2.Go to the Toolbox tab menu and select the Video Trimmer among the rest of the tools. After that, a window will appear where you must click the Plus button to add the MP3 file you need to trim.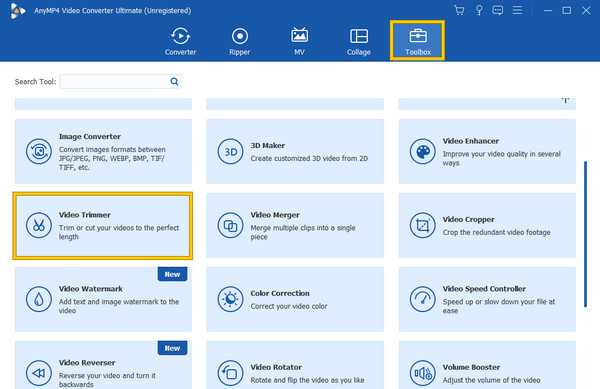 Step 3.When the media file is loaded, simply drag the red dragging bar on the working space to trim it. Drag it to the left to lessen its size. Then, click Export to save the trimmed audio file.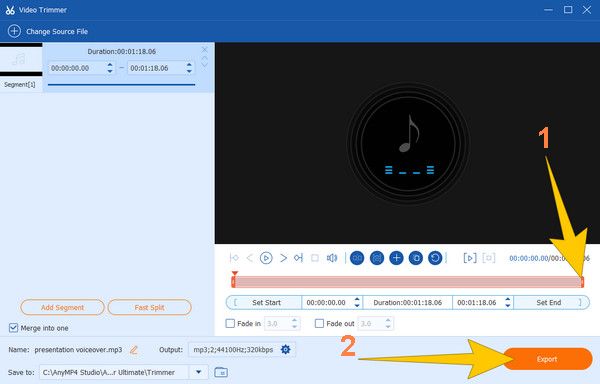 2. Compressing the MP3 File
Why not do the original method, which is to compress the audio files? Well, you can also rely on the Video Converter Ultimate as it comes with a powerful Audio Compressor where you can dump your MP3 files and compress them quickly and losslessly. The good thing about this tool is you can also customize the format, channel, sample rate, bitrate, and, of course, your file size. Also, it offers a preview section that allows you to listen to your masterpiece before compressing it. How will you do it? See the steps below.
Step 1.This is how to shrink an MP3 file for email. Launch the software, then go to the Toolbox tab menu and search for the Audio Compressor.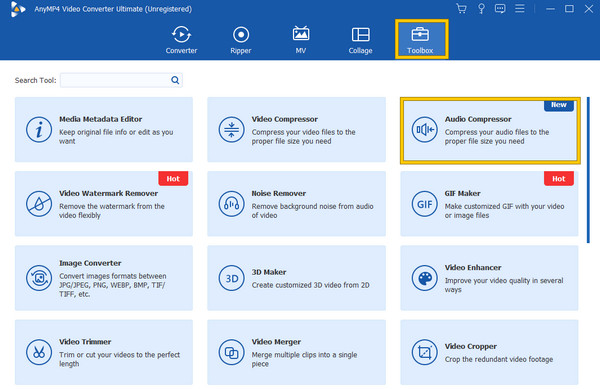 Step 2.Open the said tool, then click the Plus button to import the MP3 file.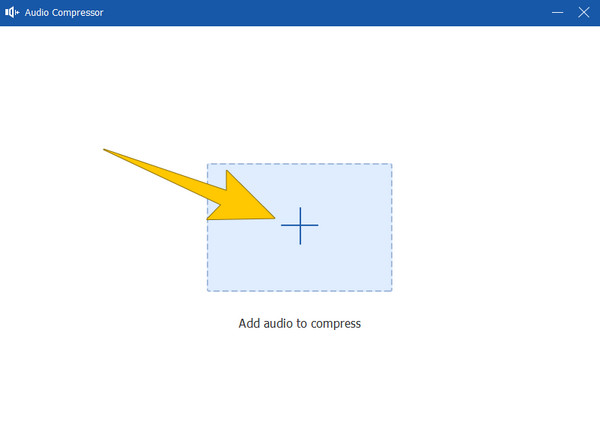 Step 3.When you reach the workspace of the compressor, drag the compressing slider to the left to make it smaller. Then, hit the Compress button to initialize the process.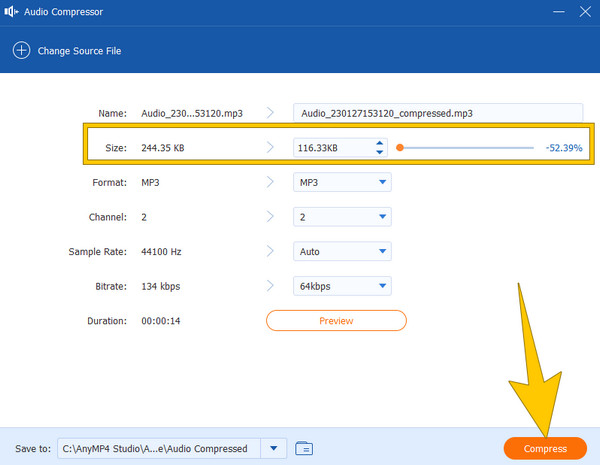 Tips: Aside from the Audio Compressor and Trimmer that you can take advantage of in Video Converter Ultimate, you can also utilize the Audio Enhancer in it to improve your audio quality, make the noise less, etc.
3. Zipping the MP3 File
If you are a Windows user and don't want to install additional software just to reduce the size of your MP3 files, there's a straightforward solution available. Windows 10 and 11 offer a built-in compression feature by zipping the files. With this option, you can effortlessly reduce the size of your media files by right-clicking the file. Then, navigate to the Send to drop-down menu and select the Compressed (Zipped) folder. Afterward, it will create a zipped folder on your local instantly.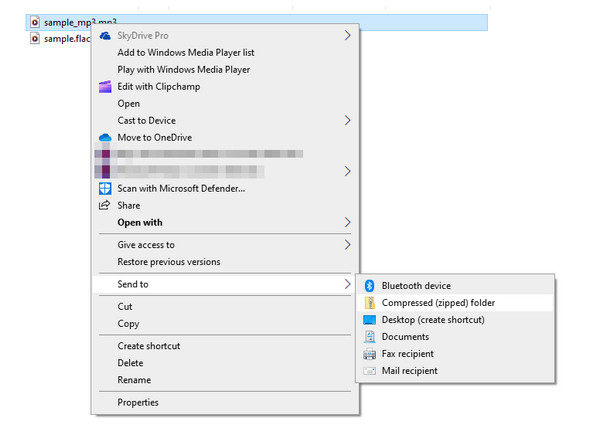 Part 3.

How to Send An Audio File Via Email

To send your compressed audio via email, you must do the following.

Step 1.Open your email and go to the New Message section.

Step 2.Set your recipient's email, then click the Attach File button and choose the MP3 files you compressed.

Step 3.Once they are attached, create your message and subject. Then, hit the Send button.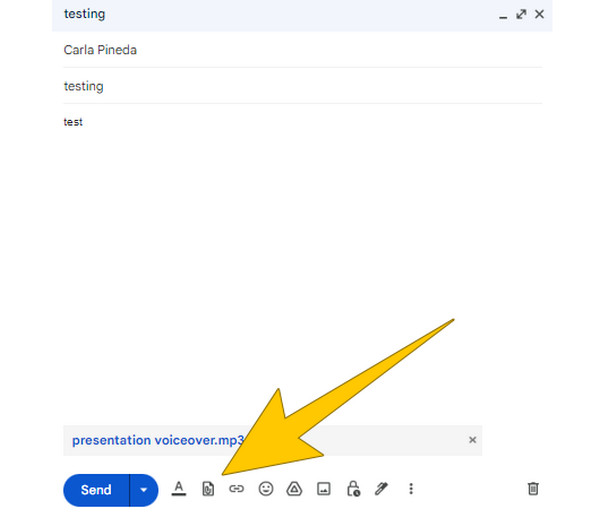 Part 4.

FAQs about Compressing Audio Files for Email
What is the size limit for Gmail MP3?

The size limit for Gmail attachments, including MP3 files, is 25 MB.

How do I make a music file smaller to send?

Make the music file smaller by compressing, trimming, and zipping it.

How do I attach a file bigger than 25MB to an email?

To attach a file bigger than 25MB to an email, use Google Drive if you are using Gmail to upload the file and share it as a link instead of attaching the actual file.
Wrapping up
To conclude, there are easy and quick ways to compress an audio file for email. How? That's via compressing, trimming, and zipping the file. Acquiring these methods will now be easier for you since you have learned the detailed instructions of the three. Thus, to try them, begin by installing the Video Converter Ultimate by Blu-ray Master.