How to Fix Videos Not Playing on Instagram
From time to time, we often hear people complain that some videos won't play or load on Instagram. The reasons leading to the playback failure of Instagram videos have many, such as the outdated Instagram app, too much app data and corrupt caches, enabled power saving mode, and some other reasons.
If you also have the problem with the videos on Instagram playing, you've come to the right place. Here we will dive into the reasons why your Instagram videos are not playing, as well as conclude practical solutions to address the issue quickly and easily. Let's start discussing them one by one.
Part 1. 6 Cases of Instagram Videos Not Playing
Why won't Instagram videos play on the computer or phone? Generally speaking, the reasons can be various. To make things easier, we list the common causes that lead to Instagram videos not playing problem:
* Instagram app is corrupt due to some bugs.
* Too much app data or corrupt caches.
* Outdated Instagram app.
* Poor WiFi or cellular data internet connection.
* The power saving mode has been turned on.
* The Instagram video you want to play has been deleted by its publisher.
Before following the solutions below, make sure that all Instagram services are properly working. If something goes wrong on the server side, then all the methods won't work.
Part 2. How to Fix Instagram Videos Not Playing on Computer
The solutions to fix your Instagram videos not playing or loading issues can be different due to varying devices. In this part, we focus on how to fix Instagram videos not playing in the browser on your computer, and conclude 5 possibly feasible fixes to resolve this type of issue. Let's see how.
1. Check Internet Connection
Make sure that you have strong WiFi signals or stable internet connection since Instagram requires the internet connection.
2. Reset Network Settings
If there is nothing goes wrong, you can try resetting the network settings on your computer. Head to Settings, and then choose the Network & Internet option.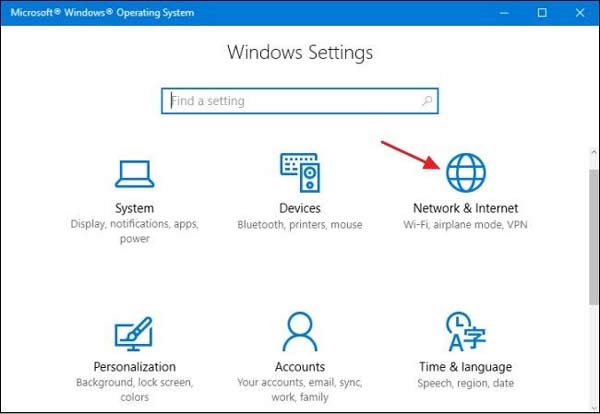 Click Status, and move to the Network reset option.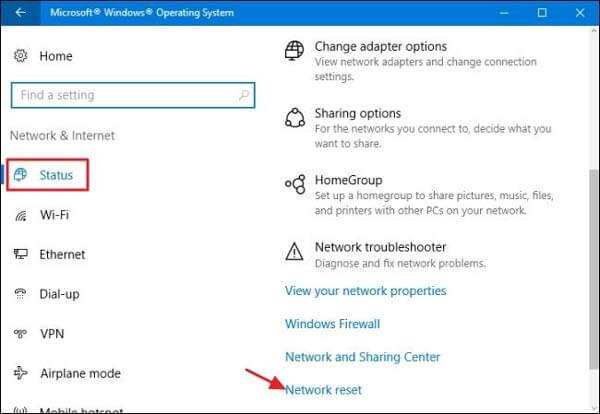 Then, click Reset now. In the end, click Yes to confirm the operation. Then, the system will restart automatically, then you can try playing the Instagram video again.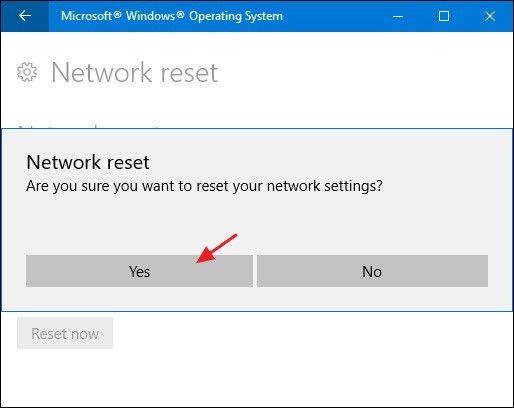 3. Restart Router and Modem
You can restart your router and modem. Just power off the router and unplug your router. And unplug the modem connected to your router and unplug any other access points. Then, After waiting for thirty minutes or so, you can plug everything back again and make your router create a stable connection with your Internet Service Provider.
4. Restart the Computer
Another way is to restart your computer. That will make your computer get a fresh restart at everything. After restarting your computer, you can check if the videos on Instagram are loading or not.
Part 3. How to Fix Instagram Videos Not Playing on iPhone/Android
For mobile phone users, you can solve this problem of videos not playing on Instagram through the following ways.
1. Check Internet Connection
Step 1
Check network
If you're using WiFi, switch to cellular data to have a check. Make sure that Instagram is not disabled under Cellular Data Use. If it is disabled, videos will be prevented from playing/working on Instagram.
Step 2
Check your router
You can restart the router and check the cables. Or restore the router to factory settings.
Step 3
Reset network
You can reset the network settings of Android or iPhone and then restart your device. Then, reconnect your device to the network and try again.
For iPhone:
Go to Settings, scroll to General, tap on Reset, and choose Reset Network Settings. Then, tap Reset Network Settings to make a confirmation and then enter your passcode.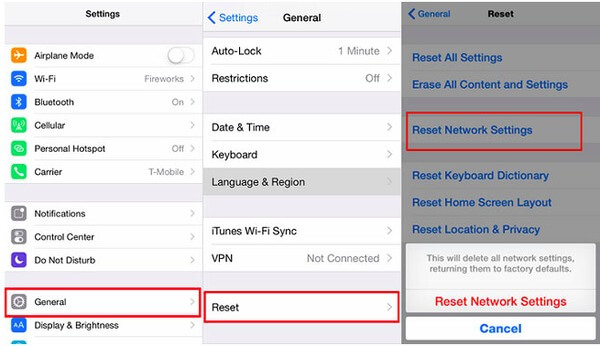 For Android:
Open the Settings app on your Android, scroll to and tap either General management or System based on what device you have. Tap either Reset or Reset options to move on. Then, tap Reset network settings. You will need to confirm that you want to reset your network settings. Do so. After that, your device will restart and your network settings will have been cleared and reset automatically.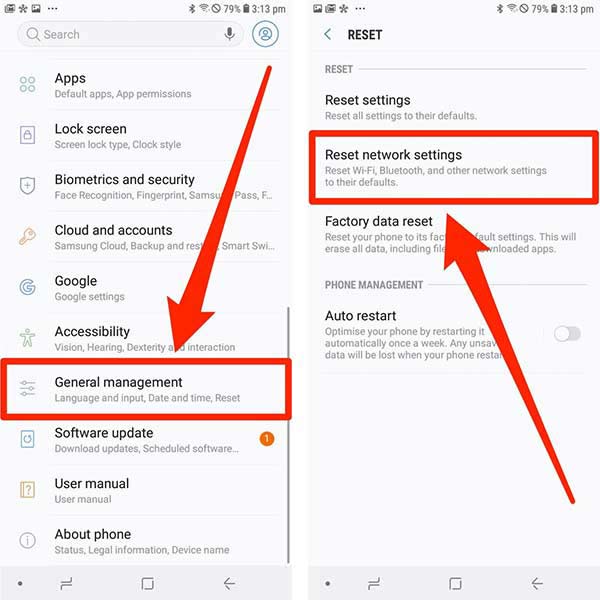 2. Disable Power Saving Mode
Since power saving mode could interface some app functions on your device. You'd better disable this feature on your iPhone or Android, and then play Instagram videos again.
3. Clear Instagram Cache and Data
Another solution is to clean up cache and data from the Instagram app. You can follow the steps below:
On iPhone: Head to Settings, tap General, hit iPhone Storage, and find the Instagram app. Then, tap on the Offload App option.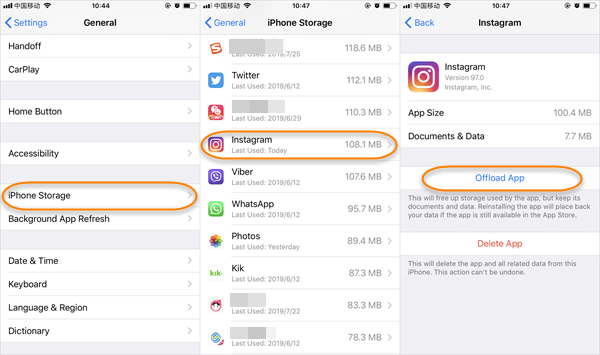 On Android: Go to Settings, open Apps or Applications, choose Instagram, tap to open Storage, and then tap on the Clear Data and Clear Cache options.
4. Update the Instagram App
You can go to Apple Store or Google Play Store to check if there is an update available for the Instagram app and then update it to the latest version.
5. Uninstall and Reinstall the Instagram App
To uninstall the Instagram app from your device, just go to the Home screen, press and hold the Instagram app, tap on the X mark that appears to delete the app.
Then, go to Apple Store or Google Play Store to search for Instagram and download its latest version on your iPhone or Android phone.
Part 4. FAQs of Videos Not Playing on Instagram
How to make videos not play automatically on Instagram?
Open Instagram app on your device, and go to your profile page. Tap the three-dot icon on the top, scroll down to Settings, and select Cellular Data Use. Tap on Use Less Data to Prevent Instagram videos from playing automatically.
Conclusion
It is common to encounter videos not playing on Instagram, go patiently through the above-mentioned solutions and see which works better for you. Hopefully, your Instagram video playback issues will be tackled.