4 Highly Recommended ISO to MP4 Converters for Windows and Mac in 2023
Do you have any troubles when playing your ISO files on your device? This case is especially true when your media player does not support this type of disk image format. So, if you want to solve such cases, you can convert your movies from an ISO file to MP4!
In this article, our team explored the highly functioning software in the market and has arrived with the best ISO to MP4 converters that you can try on. Without further ado, here is our verdict for each tool.

Part 1. Best ISO to MP4 Converter
1. Blu-ray Ripper
First on the list in the Blu-ray Ripper. Although it is a paid program, it offers a free trial version within 30 days upon download. Not to mention, it allows you to enjoy the full feature in this trial, including the GIF and 3D maker but only with a maximum of 5 files.
Besides that, this powerful tool is geared up with GPU hardware acceleration, which converts ISO to MP4 30x swifter than its competitors. Moreover, Blu-ray Ripper supports converting your files to 3 media formats: audio, video, and device. Above all else, whether you are using the free or paid version of the tool, it is guaranteed that you will not have a watermark for your output.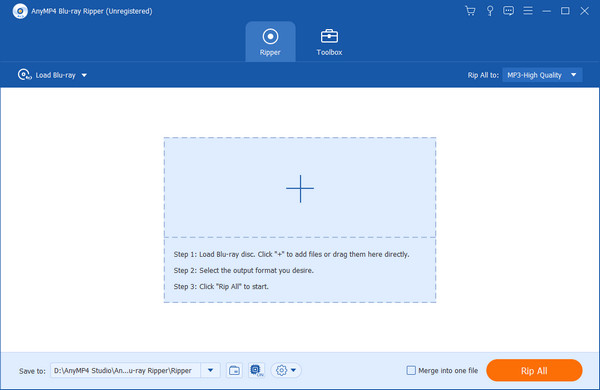 Pricing: Blu-ray Ripper offers a free trial version. However, if you want to enjoy all of its reach-filled features, you can upgrade to a lifetime license for a price of $62.30 while the monthly upgrade is $27.30.
Pros:
1. Supports hundreds of video formats, including MP4, MKV, MPG, AVI, and more.
2. Offers 4K and 1080p conversion for your ISO files.
3. Fast and intuitive interface.
4. Great customer support.
Cons:
2. Free Blu-ray Ripper by Blu-ray Master
If your Blu-ray ISO files need conversion and you do not want to spend any dime, you should try on the Blu-ray Master Free Blu-ray Ripper. This program is an ISO to MP4 freeware converter, yet it does not fall behind the known ones. Besides the ripping and conversion activity, you can use this tool for clipping your footage.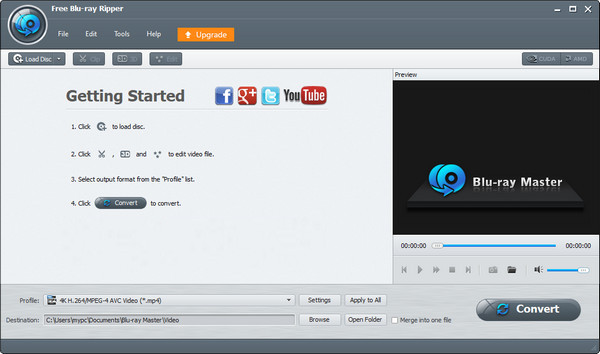 Pricing: Blu-ray Master Free Blu-ray Ripper is completely free-of-charge.
Pros:
1. Compatible with Windows 7 and later versions.
2. Free-of-charge.
Cons:
The interface looks a bit outdated.
3. Video Converter Ultimate
Video Converter Ultimate is perhaps the best tool when converting DVD ISO files to MP4. This program is compatible with Windows and Mac platforms and has an excellent user interface. In just a few clicks, beginners do not get into trouble when they upload their ISO image and configure the settings for their output format.
As for the features, Video Converter Ultimate is loaded with essential tools such as the Video Trimmer, Video Compressor, Video Enhancer, and even GIF Maker. In this way, you will never struggle to improve your videos on an ISO file. Besides that, it supports ripping DVD disc and converting it to more than hundreds of audio and video formats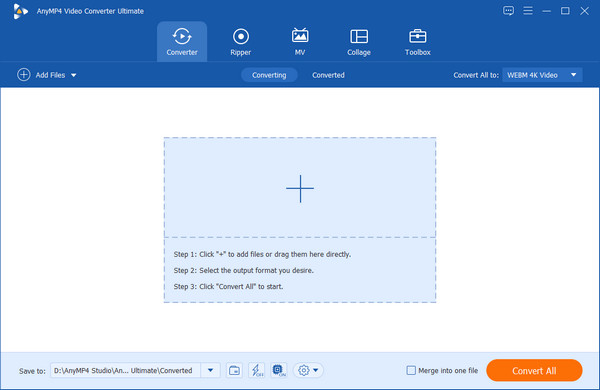 Pricing: Although the tool offers a free trial version, ripping files from it is limited by a certain number. The lifetime license costs about $62.30 while the monthly license is $31.50.
Pros:
1. Smooth and fast ripping and conversion speed
2. Supports audio, video, and device-specific formats
Cons:
It cannot rip Blu-ray ISO files
4. Blu-ray Master Free DVD Ripper
Blu-ray Master Free DVD Ripper, offers DVD ISO to MP4 conversion. This program supports popular video formats if you want to rip your ISO disc for more excellent compatibility. You can turn your footage into an audio file if the voice recording is what you are only after. Such, you can convert your DVD to audio formats like MP3, AC3, and AAC.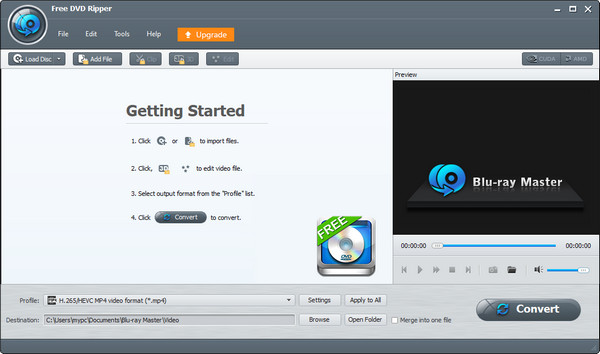 Pricing: This program is entirely free-of-charge.
Pros:
1. Supports all types of DVD input like the DVD-5, DVD-9, DVD+R, DVD ROM, and more.
2. Free ISO to MP4 converter for Windows.
Cons:
1. Additional features require an upgrade of the program
2. Not compatible with Mac devices
Part 2. How to Convert Blu-ray ISO to MP4
Now, let's try to rip a Blu-ray ISO file and turn it into an MP4 video. Before anything else, you should have the best program to do the job on your device. Click the Free Download button below, install the program and wait for it to launch.
Step 1
Import the Blu-ray ISO into the program
Upon launching the program, hit the upload your Blu-ray ISO file by hitting the Plus icon on the center of the interface. Once done, you can tick from the option if you only need the Main Title or the Full Title List in your ISO.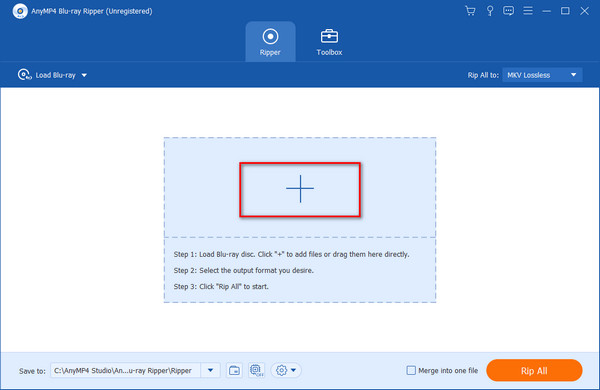 Step 2
Select MP4 format
Now, select the footage you want to convert into an MP4 video. Then expand the tab next to the scissor icon and go to the Video category. From the list, select the MP4 format and the quality that ranges from SD 480P to 4K. Once done, click OK.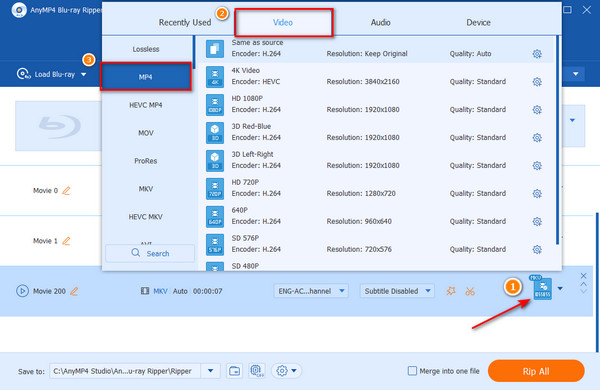 Step 3
Edit your footage (Optional)
Before ripping your ISO files into MP4, you can enhance your footage for better quality. To do this, select the icon that appears like a paint palette. After that, check the options you want, like reducing video shaking, adjusting brightness, removing video noise, and upscaling the resolution.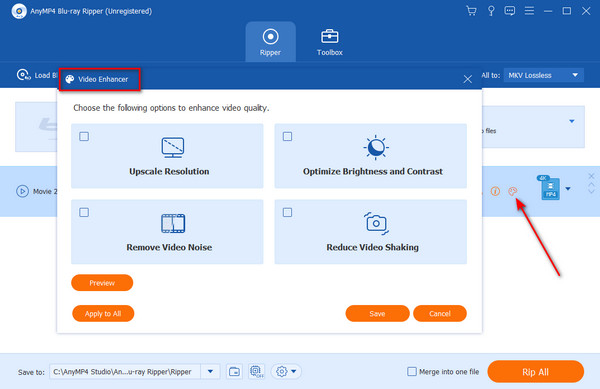 Step 4
Convert Blu-ray ISO to MP4
When all is set, hit the Rip All button on the bottom of the interface. Then, wait for the program to notify you once the process is done.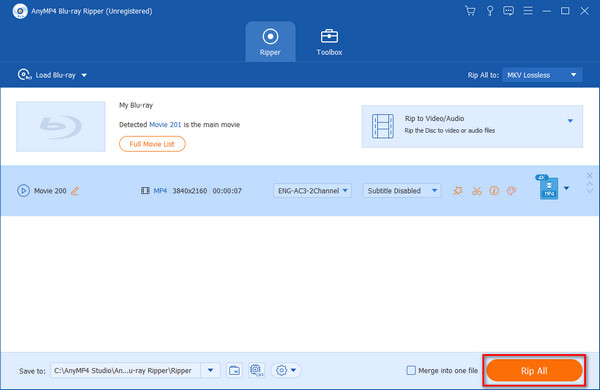 Part 3. FAQS about ISO to MP4 Conversion
What is an ISO file?
An ISO file is a disk image containing exact data found on optical discs. If you need to play your ISO file on a laptop, you can simply mount the ISO and enjoy the playback.
Can I rip DVD using Blu-ray Ripper?
No. Blu-ray Ripper is exclusively made for all types of Blu-ray discs and Blu-ray ISO files. But you can use DVD Ripper to rip DVD to MP4 or other video formats.
Will it damage my Blu-ray disc if I rip it?
Absolutely, no. Ripping your Blu-ray disc circumvents on the optical drive just as the same when playing it on a standalone player.
Conclusion
This review gives you the best ISO to MP4 freeware and paid options. If you need to convert without a cost, the tools mentioned in this article will already do good. However, there are also benefits when you try to upgrade to the paid versions.