In spite of watching movies with portable DVD players, you can play DVD discs on your Windows and Mac computer too. A DVD drive is an important component to utilize DVDs. However, not all computers and laptops are equipped with DVD drives. Many new laptops come without an internal optical drive. Therefore, if you want to play a DVD on laptop or computer without a DVD drive, you need to prepare an external DVD drive first.
There are many free and paid DVD players in the market. If you do not require much playback and editing features, you can watch DVD on laptop or computer with a free DVD player. Which one is the best DVD player software? You can get the detailed information here.
Part 1: Why Does My DVD Not Playing on Windows Media Player
Windows 10 won't play DVD is frequently asked in many forums. You can play a DVD on Windows 8 and Windows 7 with Windows Media Center. Sadly, Microsoft just neutered Windows Media Center in the new Windows 10 operating system. If you upgrade Windows 10 from Windows 7 or Windows 8, you can still watch DVDs on Windows 10. As for newly-bought Windows 10 computers and laptops, there is no way to play DVD discs on Windows 10 Media Player.
Thus, if someone complain that Why won't Windows Media Player play my DVD, you need to find a Windows Media Player alternative to bypass restrictions. To watch DVD on computer or laptop for free, just read on to get the best DVD playback solution. Well, do not forget to prepare a DVD drive for some lightweight laptops for watching DVDs for free.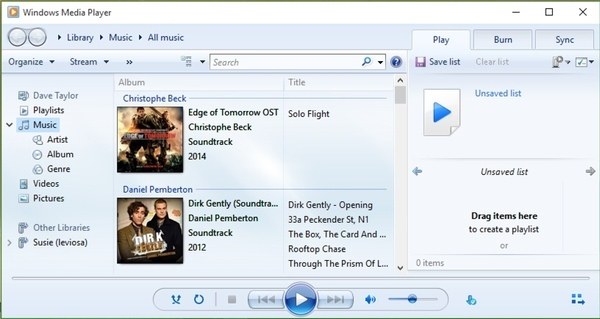 Part 2: How to Play a DVD on Windows 10 for Free
What is the best free DVD player for Windows 10 and Mac? Blu-ray Master Free Blu-ray Player can be the winner.
Does DVD player play Blu-ray files? Yes. This software is the two-in-one player to play DVD and Blu-ray files on computer.
It is 100% safe and free for all brands of computers and laptops. You can play DVD on HP laptop with Windows 10 and earlier versions, as well as other Mac desktop and laptop models. Thanks to the intuitive interface and advanced playing technology, you can play any latest DVD/Blu-ray disc on PC and Mac with excellent audiovisual experience.
There are various powerful and easy-to-use filters. For instance, you can play a DVD on Windows 10 with selectable video/audio track, subtitle, screen size and more. The one-click screen capture feature allows users to grab the favorite moment instantly. By the way, you can open over 200 video and audio files within the program.
Main Features of the Best Free Windows 10 DVD Player
1.Play DVD and Blu-ray discs with 100% image quality.
2.Select any audio track, audio channel and audio device.
3.Choose any video track or subtitle based on your need.
4.Open any DVD menu, title or chapter.
5.Capture snapshots while watching DVD movies.
6.Support Dolby 5.1, DTS and HD audio for DVD audio playback.
7.Offer a clear, well-organized and user-friendly interface.
8.Play DVDs for free on Windows 10/8/7/Vista/XP and Mac OS X 10.5 or above.
How to Watch a DVD on Windows 10 Computer or Laptop
Step 1 Download and install free DVD player on Windows 10. Insert a DVD disc into the internal or external DVD drive connected with your computer. Then launch the DVD player freeware.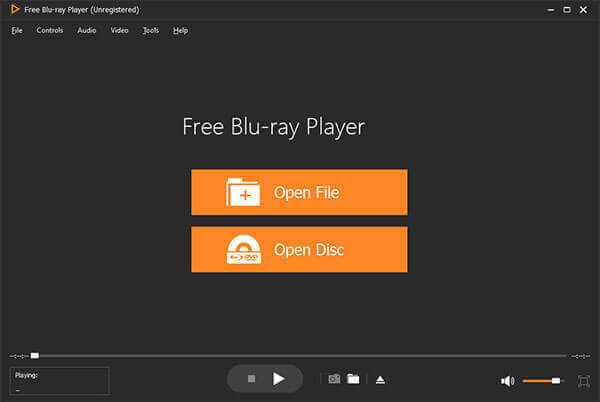 Step 2 Click "Open Disc" to get a small popping-up window. Choose the name of your inserted DVD disc. Later, click "OK" to confirm and load the DVD video.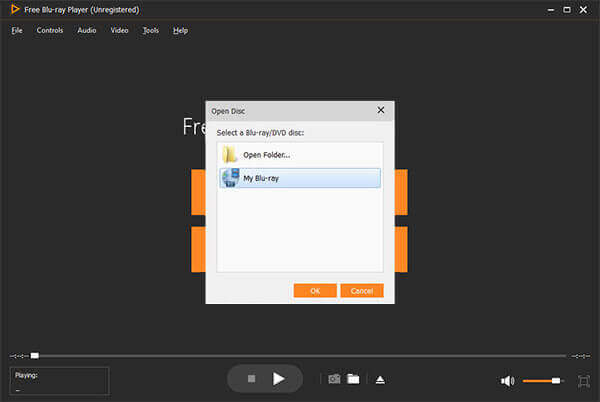 Step 3 Choose which DVD chapter or title to play from the "Controls" menu. You can pause/resume, forward or backward to skip the unwanted part.
Step 4 Unfold the "Audio" or "Video" drop-down menu to manage DVD video or audio controls. If you want to watch a DVD on Windows 10 will full screen mode, you can get related options from the "Video" list too. In addition, you can choose "Effects" from the "Tools" list to adjust DVD visual effects.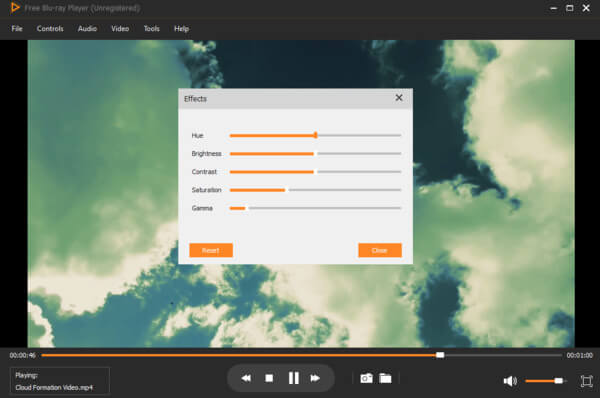 Step 5 You can change the default Snapshot folder, format and playing settings from the "Preferences" window. It can be found in the "File" list. Later, you can click the "Screenshot" button near the bottom to take screenshots of DVD movie.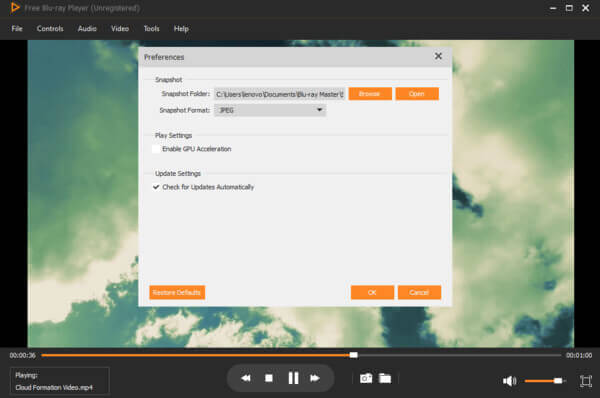 Apart from DVD player on Windows, it also has the Mac version as the free Mac DVD player for play DVD files on Mac.
Part 3: 2 DVD Player Alternatives for Windows and Mac
When you encounter DVD won't play on laptop or computer, you can also try the following DVD players. Now, let's see what you can get from each DVD player for PC or Mac.
VLC Media Player
VLC is a free and open source multimedia player that can play DVD, CD and Blu-ray discs on Windows, Mac, Linux, iOS and Android. You can play DVD with VLC for offline playback with no cost. However, VLC not playing DVD on Windows 10 is also a headache problem for many users. The user interface is also complex for beginners.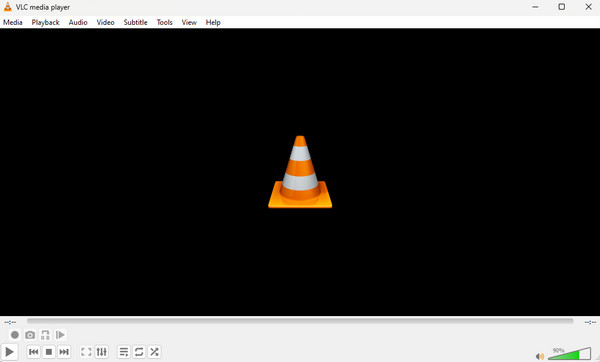 Windows DVD Player
Windows DVD player is the official program for Windows 10. However, the Windows 10 default DVD player is not free to use. The Windows DVD Player free version is not capable to play DVDs on Windows 10. You can only know whether it is compatible with your built-in DVD player or not. It costs $15 to activate the program. But the Windows DVD Player review is not good enough.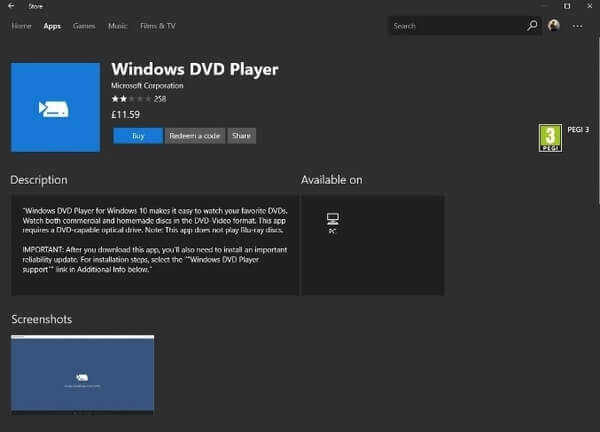 Does the official Windows 10 DVD player do a good job? Unfortunately, the answer is "No". Windows 10 DVD player not working in many scenarios. There are many negative comments about the Windows DVD Player app. So think twice before buying its full version.
You can get all Windows DVD Player features in Free Blu-ray Player. Therefore, if you want to play DVD on Windows 10 and Mac for free with advanced features, you should not miss Free Blu-ray Player.