VLC Media Player And Alternatives – Simple Guide You Should Know About
VLC media player is an open source and free multimedia player for videos, audios, DVDs, audio CDs, VCDs and various streaming protocols. Besides the playback features, is there any special feature about the program? When you want to get a simple guide about VLC media player, just read the article and get the desired information accordingly.
It is impossible to play Blu-Ray movies with VLC media player on Windows or Mac. What should you do? Of course, there are lots of other drawbacks of the program. The article also shares 5 alternatives for Windows and Mac to enjoy the desired file format with ease.
Part 1: A Simple Guide About VLC Media Player
Brief review about VLC Media Player
VLC media player is more than a multimedia player for Windows and Mac. It supports almost all file formats without downloading extra code. Is that all for the program? Actually, there are some excellent features you should know about the program.
1. Convert video and audio files. Whether you need to convert a video to another unsupported device, or extract audio from a video file, VLC media player should be the right choice.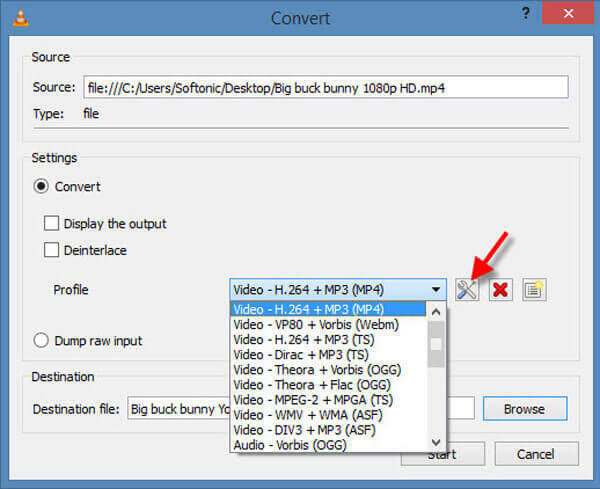 2. Stream over the media files via the Internet. Once you set up VLC media player as a media server, you can watch the videos from YouTube and online streaming sites with ease.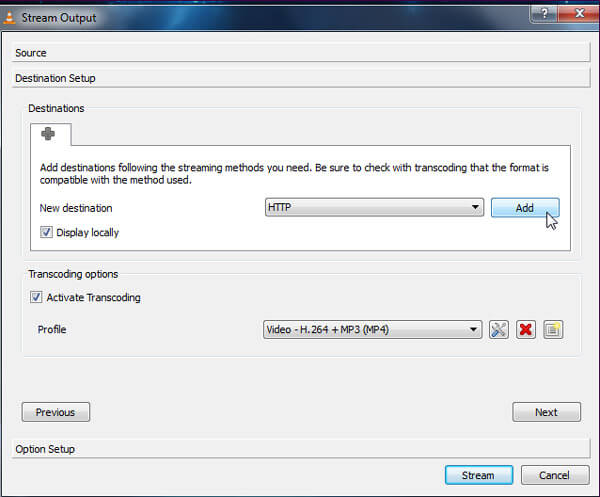 3. Control the media playback from a browser. VLC has integrated HTTP server that you can enable. After that you can remote control a media center PC from a web browser.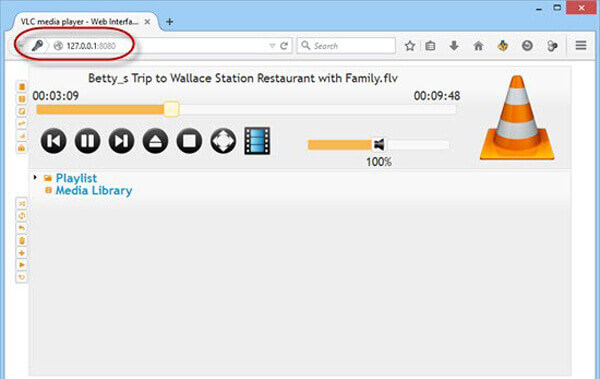 4. Tweak video and audio effects and synchronization. Besides the basic crop, rotate, overlay, color video, atmolight, you can also tweak the way a video's audio and video streamline up.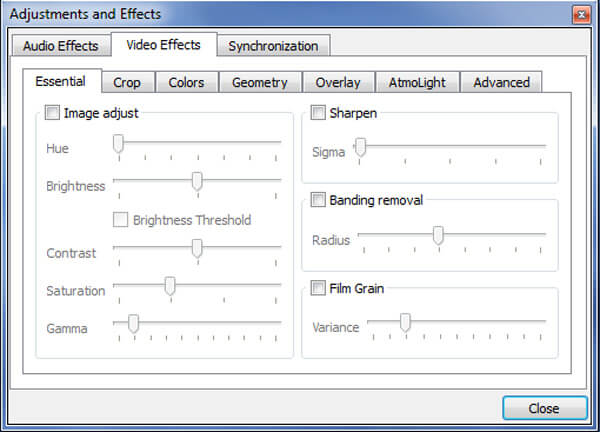 5. Set the videos as the desktop wallpaper. If you have some favorite clips about your kids or family, you can always enjoy the function, which is not available for the other media players.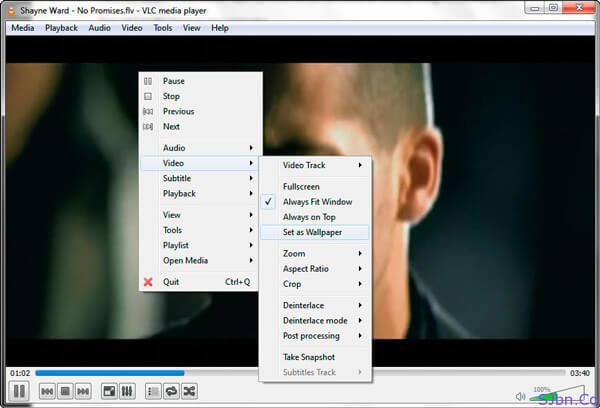 6. Besides the above features, you can also access more other features with some add-ons. When you need to explore other functions, you can search for the add-ons for VLC media player.
Cons
1. It does not work with any type of Blu-Ray files, such as Blu-Ray discs/ISO files and folders. Moreover, you might find some purchased DVDs cannot work or won't play DVD with VLC.
2. Copyright protection, region code and more other restrictions should be another drawback of the program. It only works with the standard DVDs and video files.
3. The program crashed out of the blue on multiple occasions. When you need to play some large video files, especially exploring its menus, the VLC media player might crash.
How to play DVDs and videos with VLC Media Player
Of course, watch the videos and DVD should be the most important function of VLC media player. How to play DVDs and videos with VLC? Here is the detailed process that you should know.
Step 1
Download and install VLC media player on Windows 10 or Mac. Click on the icon to launch the program on your computer. In order to play the DVDs, you have to insert the one you want to play in the DVD drive.
Step 2
Import the DVD movies into the program. Usually the program is able to play the DVD disc automatically. Of course, you can also click the "Open Disc" option from the "Media" menu.
Step 3
In order to choose the desired DVD playback mode, you can click the "Open Media" dialog box, which enables you to select various playback options, such as alternate audio or subtitle track.
Step 4
Now you can enjoy the DVD or videos with VLC media player. You can use the controls to pause the playback, watch the movies in full screen, and adjust the volume as desired.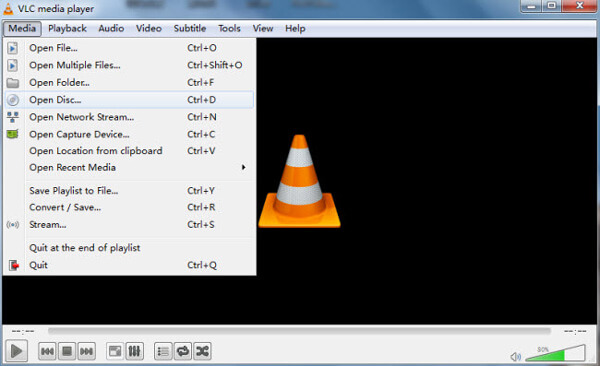 Part 2: Top 5 VLC Media Player Competitions for Win/Mac
Are there some VLC Media Player alternatives to enjoy all the video files, including all the DVDs and Blu-Ray discs? Here are the top 5 VLC media player alternatives you have to take into consideration.
Top 1: Free Blu-Ray Player – Best Free VLC Media Player
Whether you need to play videos, DVDs or Blu-Ray disc, Free Blu-ray Player is the best VLC media player alternative for free. It supports commercial DVD, home made DVD, Blu-Ray disc/folders/ISO files. Just drop any video into the program, which you can enjoy them with a high quality without problem.
1. Support Blu-Ray, DVDs, HD videos, most of the video and audio formats.
2. Compatible with different audio channels and playing technologies.
3. Multiple screen modes with full, half, normal, double to enjoy the movies.
4. Capture the favorite snapshot while you watch the video files.
Top 2: SMPlayer
Just as VLC media player, you can use SMPlayer to play most of the video files. Moreover, you can also find the settings for subtitles, graphic equalizer, screenshot tool, adjustable playback speed, customizable playlist, options to customize the skin of the user interface and more.
1. Read audio CDs, DVDs, VCDs, ISO images via title, chapter and angle.
2. Custom the position, font, color and other parameters of the subtitles.
3. Advanced video equalizer to adjust brightness, color, hue and more.
4. Remember all tweak done for each individual video file you play.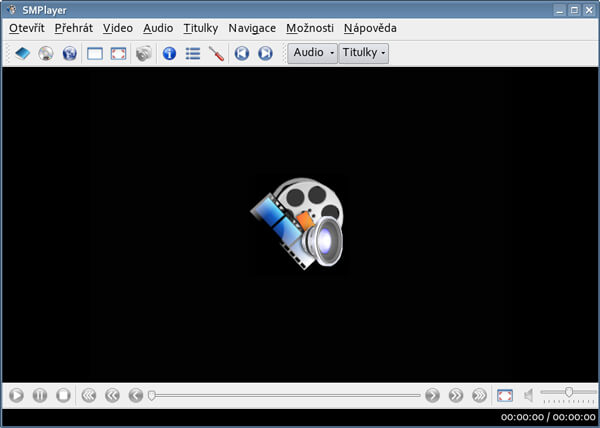 Top 3: MX Player
MX Player is another VLC media player alternative to watch a wide variety of file formats. You can stream videos directly from the Internet on your MX Player app for the PC. When you need to further customize the media player, you can take advantage of the additional plugins to tweak the program according to requirement.
1. Add video/audio files to the media player to playback in a batch process.
2. Multiple editing features to crop, edit, cut, and apply video effects.
3. Support various subtitles with various formats, txt, sub, psb and srt.
4. Swipe gestures to play, pause, resume, rewind and fast-forward.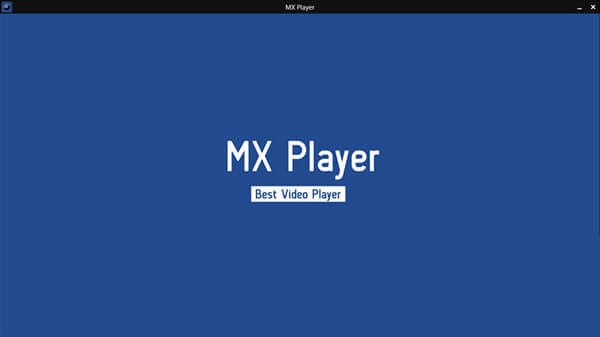 Top 4: BS Player
BS Player is more than a media player to play videos, music files, DVDs, stream TV shows, podcasts, radio files and more. The VLC media player for Windows 10 alternative has all essential codecs to play most the video formats. There are tons of options and useful specialization to customize the media player as expected.
1. Support DivX, HD, AVC video, movie, audio, and DVD.
2. Display the subtitles in different types, srt, sub, txt and more.
3. Built-in option to hardware accelerates all video and audio playback.
4. Expand control for configuring and playing videos, DVDs, audios, radio, etc.
Top 5: Media Player Classic – Home Cinema
When you want some light-weighted media player as VLC media player alternative, MPC-HC is the desired tool that supports all common video and audio file formats available for playback. Besides the high quality video and audio formats, it all supports image files, such as BMP, TIFF, PNG, GIF files.
1. Watch movies on any SSE2 CPU, even on a computer back from 2000.
2. Compatible with most of the video formats, including 4K videos.
3. Support high quality audio files, such as WAV files up to 96KHz/32bits.
4. It can be used as a DVB player for unprotected video files from iTunes.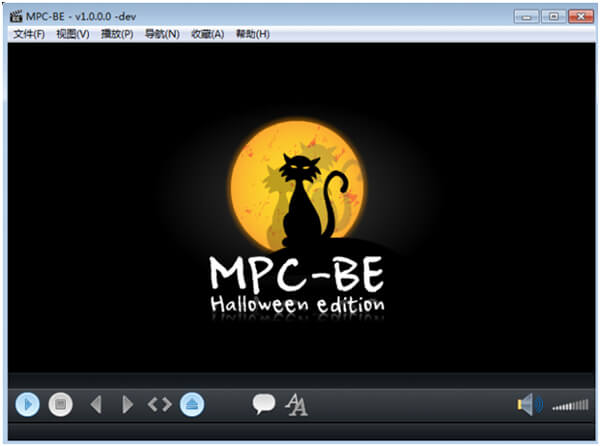 Part 3: FAQs of VLC Media Player Alternatives for Windows/Mac
1. What files can VLC play?
VLC can play most popular formats, including: Container formats: ASF, AVI, FLAC, FLV, Fraps, Matroska, MP4, MPJPEG, MPEG-2 (ES, MP3), OGG, PS, PVA, QuickTime File Format, TS, WAV, WebM. Audio coding formats: AAC, AC-3, DV Audio, FLAC, MP3, Speex, Vorbis.
2. Do I need VLC media player?
VLC Media Player is a popular cross-platform media player that supports almost all file formats without the need to download additional codecs. For good reason, it is completely free. If your budget is limited, VLC deserves a try.
3. Is VLC better than QuickTime?
QuickTime Player is bundled into the macOS, thus it becomes the default option for a lot of Mac users. However, VLC is often the best option since it is available on Windows, Mac, and Linux. And it supports the widest range of both audio and video file formats.
4. How to play 1080p videos smoothly on VLC?
From VLC official website, we learn that MP4 is one of VLC Media Player supported video formats, but you must know that VLC Media Player is only compatible with MPEG-4 ASP, DivX 4/5/6, XviD, 3ivX D4 and H.264 / MPEG-4 AVC.
Conclusion
When you want to enjoy videos, DVDs and Blu-Ray discs, VLC media player is one of the best choices. It should be a versatile media player with advanced features. But there are lots of drawbacks, such as the DVD region restriction. In order to enjoy all the videos, the article also shares top 5 VLC media player alternatives on Windows and Mac you should know. Just learn more about these programs and choose a desired one accordingly.