5 Best Free VCD Players Worth You to Download and Use
This article will talk about VCD player software. VCD, also called video CD, is a video format created in 1993. Tough both VCD and DVD play videos, they are pretty different. It is well known that DVD stores videos in MPEG-2, but VCD encode videos in MPEG-1 codec. If you have a VCD, you will understand that the video quality is not as good as DVD. Fortunately, most DVD player devices and software have the capacity to decompress MPEG-1 videos.

Part 1: Top 5 Free VCD Players
Top 1: Blu-ray Master Free Blu-ray Player
As mentioned previously, VCD only offers moderate video quality. Therefore, it is important to look for a powerful VCD viewer to get the best experience. Blu-ray Master Free Blu-ray Player can meet your need.
Main Features of the Best VCD Player
1. Play almost all video codecs including MPEG-1 and VCD.
2. Optimize video and audio quality automatically.
3. Use hardware acceleration to improve the performance.
How to Play VCD on Windows 10 for Free
Step 1
Install the best VCD player
Download the best VCD player for free and install it on your computer following the onscreen instructions. Put the VCD disc into your DVD drive and launch the VCD player.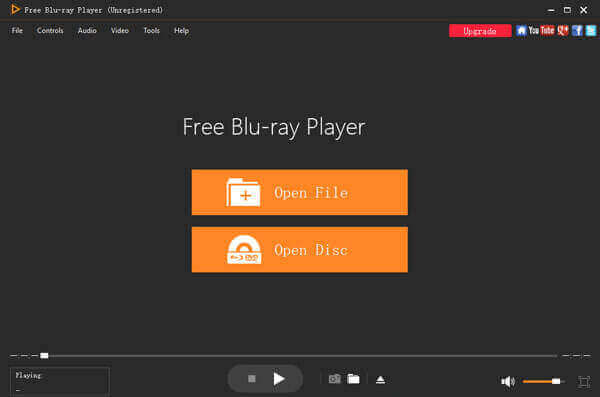 Step 2
Load VCD
There are two ways to open a VCD video. Click the Open Disc button in the home interface and select Open Folder to load the VCD immediately. Alternatively, load the VCD video from the File menu on the top ribbon.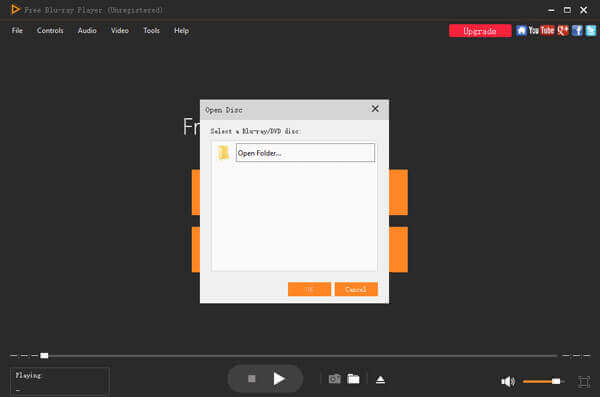 Step 3
Control VCD playback
After video loading, it will begin playing in the main interface. Now, you will get several quick controls at the bottom of the screen, such as fast forward, rewind, pause, and more. If the volume is not loud enough, adjust the slider next to the Speaker icon. At important format, you can also make a snapshot by hitting the Camera icon. For advanced users, there are more settings and controls available in the top menu.
Top 2: Elmedia Player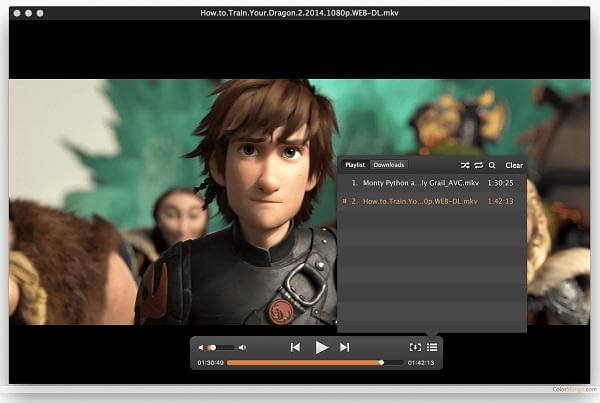 Elmedia Player is a VCD player for Mac. It just likes other media player to play a wide range of video formats, such as MPEG-1, MPEG-2, MP4, MKV, AVI, etc. Moreover, it allows you to stream videos via AirPlay, Chromecast, DLNA-enabled devices easily.
Pros
1. Integrate a user-friendly interface.
2. Support a variety of video formats and codecs.
3. Play high quality videos, like 4K.
4. Block ads automatically when playing online videos.
Cons
1. The advanced features need to upgrade to Pro version.
2. There is no compatibility for Windows.
Top 3: VLC Media Player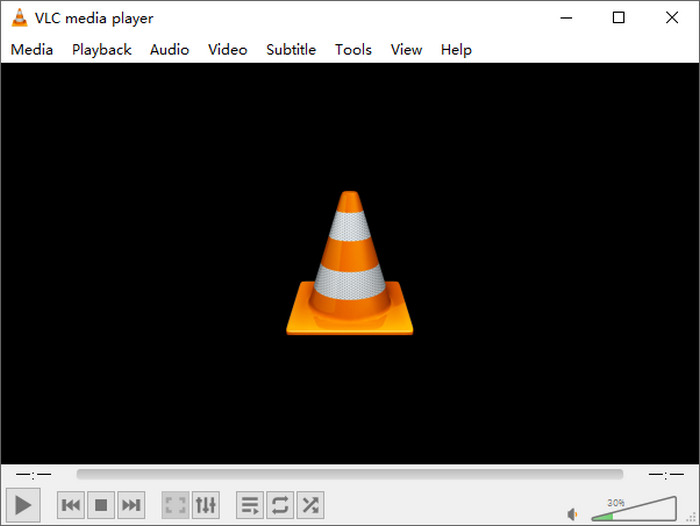 VLC Media Player is the popular VCD player software for PC, Mac and Linux. It is open-source, so that everyone can download the VCD player for free. VLC already includes plentiful video codecs, including MPEG-1, AVI, MP4, MKV, and more. Besides, you are able to play Blu-ray movies via VLC easily.
Pros
1. Free of charge.
2. Play VCD on a wide range of platforms.
3. Keep the original video quality.
4. Convert VCD videos to popular video or audio formats.
5. Include basic video editing tools, such as trim.
Cons
1. It cannot create playlists or manage videos.
2. Most features are hidden in the menu bar and not friendly to beginners.
Top 4: Macgo Free Media Player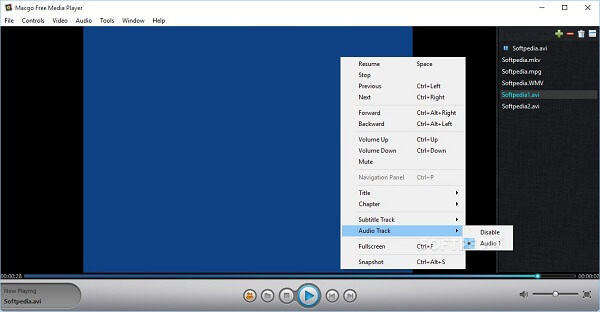 As its name said, Macgo Free Media Player is a free VCD player for both Windows and Mac. Though it offers a pro version, the free one is enough if you just want to open a VCD. Moreover, the video playback quality is good, according to our research.
Pros
1. Compatible with hardware acceleration.
2. Play VCD videos without lag.
3. Support playback on external drive, USB stick and more.
4. Easy to control and not require much technical skill.
Cons
1. It lacks some important features, like playlist.
2. The VCD player cannot play protected contents.
Top 5: X-VCD Player
X-VCD Player is free to download for playing VCD. According to our test, it is virus free and rated as clean. It is compatible with Windows XP/Vista/7/8/10 32-bit. Moreover, it lets you choose specific tracks on your VCD disc for playback.
Pros
1. Free to use on PCs.
2. Zoom out or in when playing VCD.
3. Support most VCD discs.
4. Control VCD playback smoothly.
5. Easy to navigate in the concise interface.
Cons
1. It is not available to Mac or 64-bit Windows.
2. The interface seems outdated.
3. The built-in features and codecs are limited.
Part 2: FAQs about VCD Player
What is the difference between VCD vs. SVCD?
SVCD stands for Super Video CD and is the successor to video CD. VCD encode videos by MPEG-1, which SVCD contains MPEG-2 video and MPEG-1 or MPEG-2 audio. SVCD can store more data and long videos, but VCD can only store one hour digital video. The good news is that standard DVD player support both SVCD and VCD.
Why my VCD won't play?
There are many factors can lead to VCD won't play on computer, including both hardware and software issues. For example, if your DVD driver cannot read VCD, it won't play. Moreover, you also need a proper VCD play program to open the disc. In such situation, you'd better check your DVD drive and then perform the troubleshoot.
Can VLC play 4K videos?
If you want to play 4K videos in VLC, you should update your media player to VLC 3.0 or later. The new versions support 4K video playback, though some users reported the crash and lag issue.
Conclusion
This post has identified and shared top 5 free VCD players for Windows, Mac and Linux. Though VCD is an old video format, many people still have a large collection of discs. Therefore, you need a media player to enjoy your video playback. If you are looking for the best choice, Blu-ray Master Free Blu-ray Player is worth to try. It is not only easy to use, but also able to offer high quality experience. More questions? Please write them down below.