5 Best-Selling Wireless DVD Players Worth Grabbing
People in every part of the world have been devoted to movie watching ever since movie entertainment launched. Fortunately, with our technology nowadays, we can lavish a film without the need to visit the cinemas. A DVD player is one of the favorite mediums of movie watching at home, and even this device has yet to be exempted from the innovation. As a matter of fact, these days, streaming is possible without connectors from the device to a TV screen that annoys our eyes. Thanks to the wireless DVD players.
If you want to grab one but need more resources and time to research which one is the best you can get, then this is the perfect time and place. This article post provides you with the top-selling wireless DVD players in the market for your Smart TVs.

Part 1. Is There a Wireless DVD Player
To answer once and for all, if there are really DVD players that use a wireless connection, the answer is yes. There are available smart DVD players with Wi-Fi that you can use today. And what particularly is this Wi-Fi player of DVDs? It is a type of DVD that provides you with a built-in or USB Wi-Fi adapter. Most of these kinds of DVD players use this function to update their firmware easily, which is unlikely for the old types of DVD players. Aside from that, some wireless players obtain online content by using links.
Part 2. Review of the Best 6 Wi-Fi DVD Players
Blu-ray Player – Best DVD Player Software for Windows and Mac
DVD hardware players are good, but if you are looking for one to claim on both Windows and Mac computers, then this Blu-ray Player brought to you by Blu-ray Master is the best choice you shouldn't miss. It is software that allows you to play not only Blu-rays but also DVDs of any kind, such as DVD folders, IFO files, ISO files, and even the digital videos you have on your devices. Furthermore, it is an amazing DVD player because it supports 4K playback for videos that you get online directly, making you need less of the hardware DVD wireless player.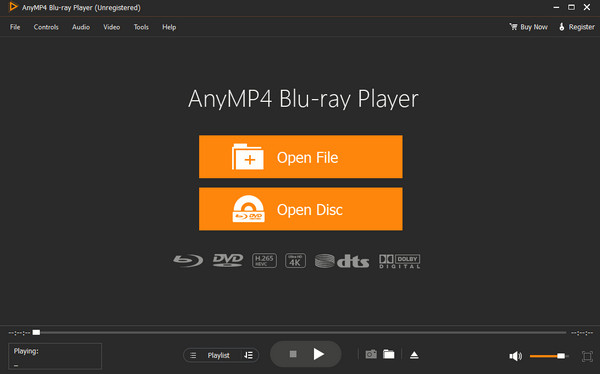 ● Watch your 1080p and 4K videos smoothly without interruption.
● A three-click DVD, Blu-ray, and digital videos of all kinds.
● Multiple configuration options to adjust audio and video effects.
● Predictable cinematic video and audio display.
1. Philips BDP2501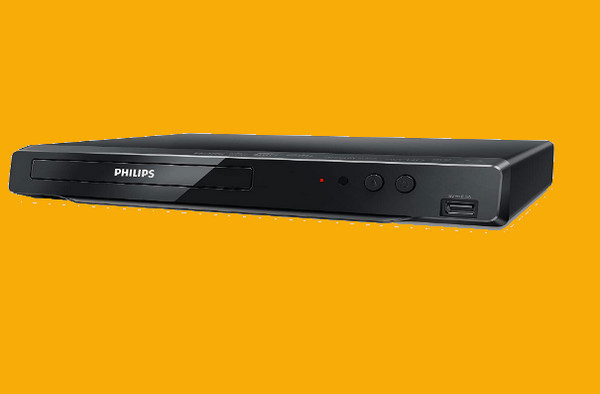 First on the list is this Philips BDP2501 Blu-ray and DVD player. It is hardware that comes with built-in Wi-Fi and, at the same time, enables you to play Blu-ray and DVD discs with a fully sharp image of 1080p videos. Another captivating attribute that this Philips Wi-Fi DVD player gives is its infusion with Dolby Audio, resulting in an ultimate cinematic movie experience.
2. Samsung Blu-ray DVD Disc Player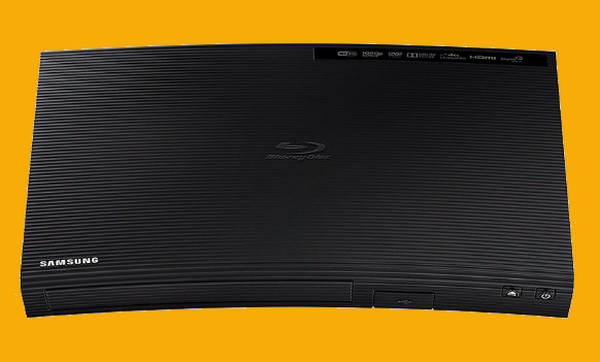 Here comes a pre-owned DVD player that was inspected, cleaned, and tested by professionals, the Samsung Blu-ray DVD player. It comes with a DVD to nearly HD quality upscaling that automatically works to provide you with a great movie experience at home. Furthermore, it has an elegant design just like others but comes with a radical comparison in weight. Meanwhile, its built-in Wi-Fi allows you to access and stream DVD movies to your PC, tablet, smartphone, and camera. You always have control if you opt for this Samsung DVD player to connect to Wi-Fi.
3. Sony BDP-S6700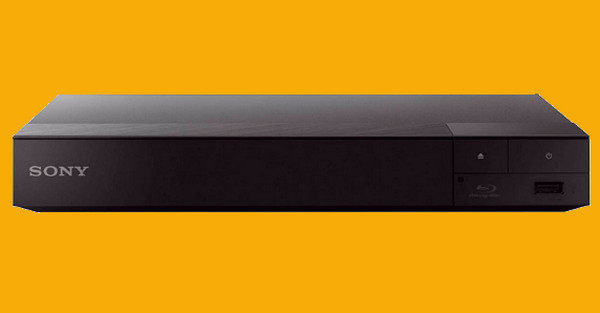 Next in line is this Sony BDP-S6700, one of the ultimate advanced-picture enhancement streaming providers in town. You can enjoy watching your DVD movies and upscale them up to 4K. In addition, it allows you to connect wireless headphones, speakers, and sound bars, to fully extend your movie playback as if you are watching at the cinema. The good thing is that it will come with a remote control with two triple-A batteries, an HDMI connector, and a one-year warranty when you purchase it. Not bad for this Sony DVD player wifi built-in Wi-Fi.
4. Panasonic DP-UB9000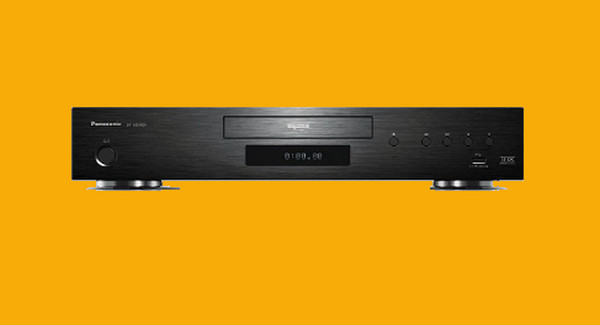 If you want a DVD player that can play all regions, you should see this Panasonic DP-UB9000. It is a wireless player of DVDs and Blu-rays with 4K quality content. Furthermore, it features an HCX processor that works for Ultra HD Blu-ray packages. Another good reason to acquire this Panasonic wireless DVD player is that it comes with a built-in 4K NTSC to PAL converter, allowing you to achieve a high-quality video from a not-so-good display of DVD movies.
5. LG Electronics BP550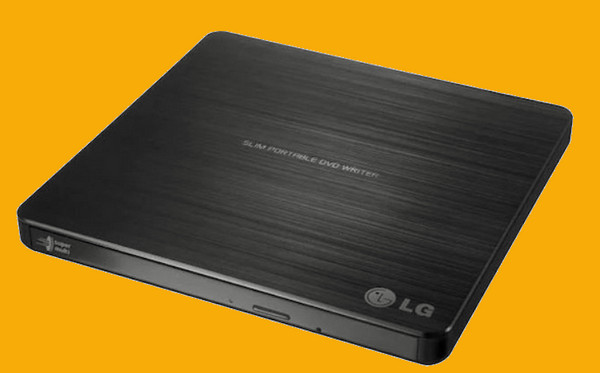 LG launched a DVD player with the model name LG Electronics BP550. A Wi-Fi-based DVD player allows you to play 2D and 3D movie content. Amazingly, the medium of movie entertainment allows you to experience a 1080p video display which can be a product of its upscaling capability.
6. Vizio VBR334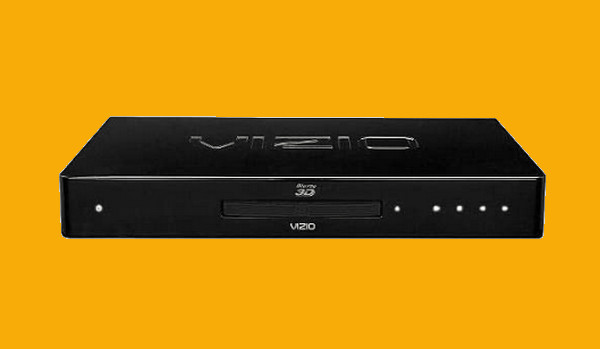 Lastly, here is the Vizio VBR334 Blu-ray and DVD player that also plays 3D movies. This player comes with built-in Wi-Fi connectivity infused with apps. With this player, you can access VUDU HD movies, Pandora Internet, and more.
| DVD Player | Brand | Price | Media Type | Resolution | Item Dimensions LxWxH | Item Weight | Connector Type | Connectivity Technology |
| --- | --- | --- | --- | --- | --- | --- | --- | --- |
| Philips BP2501 | Philips | $79.99 | DVD, Blu-ray discs | FHD 1080p | 11.1x1.6x7 .8 inches | 2.7 lbs | HDMI | Wi-FI |
| Samsung Blu-ray DVD player | Samsung | $169.93 | CD, Blu-ray, and DVD | 1080p | 13x3x9 inches | 3.2 lbs | HDMI | Wi-Fi and HDMI |
| Sony BDP-S6700 | Sony | $149.99 | DVD, Blu-ray disc | 4K | 10x2x7 inches | 2 lbs | HDMI | Wi-Fi, HDMI, USB, Ethernet |
| Panasonic DP-UB9000 | Panasonic | $1,399 | Blu-ray and DVD disc | 4K | 16.93x11.81x3.15 inches | 17 lbs | RCA, HDMI | HDMI |
| LG Wireless DVD Player | LG | $119 | Blu-ray, DVD, CD | 1080p | 10.6x7.7x1.7 inches | 1.9 lbs | HDMI | Wi-Fi, HDMI, USB, Ethernet |
| Vizio VBR334 | Vizio | $198.95 | Blu-ray, DVD | 1080p | 16.9x1.97x8.9 inches | 5.7 lbs | HDMI | Wi-Fi, HDMI |
Part 3. FAQs Regarding Wireless DVD Players
Can I connect a dongle to a DVD player with Wi-Fi?
Yes, you can. There are DVD players with a USB port where you can connect the dongle to Wi-Fi.
How does the Wi-Fi DVD player work?
A wireless DVD player works by connecting it to your Wi-Fi and Smart TV wirelessly. Then, you need to insert the DVD disc into its optical drive, which will stream onto your screen.
Is the wireless DVD player for Smart TV only?
No. A wireless DVD player can also be connected to computers, smartphones, and tablets as long as they share the same Wi-Fi connection.
Conclusion
There you go, the top-selling wireless DVD players on the marketplace today. There may be some of them that are super pricey, but they have valid reasons to be so. Some of them are considered to be still affordable, but we do not know how they really work on providing you with a good customer experience. However, if you cannot afford the high price but want to grab a powerful and full-featured DVD player that uses a Wi-Fi connection, turn to software. With that said, there is nothing better than Blu-ray Player when it comes to smooth and lossless playback at a much more affordable cost.