Recording a video has been easier with the help of our mobile phones. Now, we can capture any unexpected event or circumstance because our phones are always in our hands. As a result, sometimes, we tend to capture people or backgrounds that we wish we had never captured. However, we think we don't have a choice but to accept and allow them to be in our video. Why? Because we can't afford to delete the entire video because as it contains the annoying parts, it also contains the best. Fortunately, we have found the best app to blur faces on a video you can acquire on your phone. By reading this post, you won't need to make an effort to find the solution to the problem because they are already at your hand by the end of this post. Hence, by looking at the content below, let's see which blur video apps we are talking about.
Part 1.

Top 4 Apps to Blur Videos on Mobile Devices
Top 1. Bur Video and Photo Editor
Blur Video and Photo Editor by the Firehawk has made it to the top of the best apps that blur the background of videos. This app has powerful video editing tools along with amazing features that allow you to apply blurry effects to your videos. In the same way, it enables you to make the faces and other objects pixelated by using shape elements in defining them. On top of that, it lets you do this task within its simple and intuitive interface like a pro!
Platform: Android
It is a free-to-use video editor app.
It lets you track the object to blur.
Blurring unwanted video backgrounds is easy and quick.
It has issues with blurring large video files.
Tracking the objects to blur occasionally lags.
Top 2. VivaVideo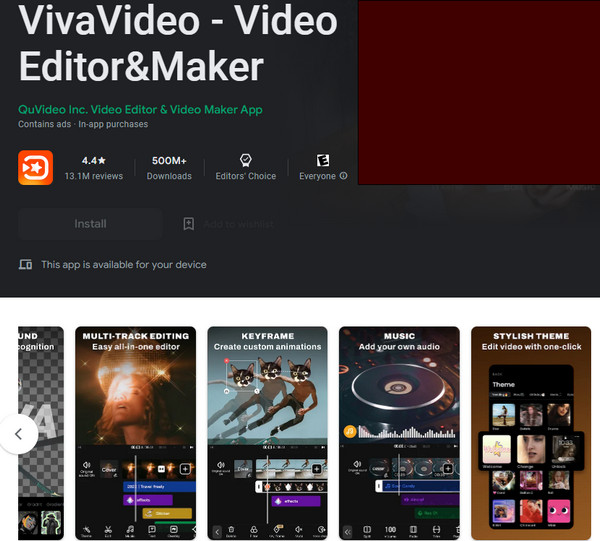 KineMaster is a one-of-a-kind app that blurs background video like no other. It is one of those versatile and easy-to-use apps available on both Android and iPhone. Furthermore, it is a free app that provides many amazing tools to make your videos great. The speed controller, voiceovers, special effects, and many more are such tools. No wonder why KineMaster is one of the most well-known video editing apps today. As a matter of fact, many bloggers have put it in their starter pack when editing their blogs.
Platform: Android & iOS
It's a flexible and easy-to-use app.
Infused with many amazing editing tools.
It is free to use.
The unblur function is in the Pro version.
It only works for single video files.
Top 3. Pixelify: Face Blur in Video
Now, let's move on to the best blur-moving object in the video app for iOS. You can look for Pixelify from your App Store if you want a fast and easy way to blur some regions of your clips. We cannot deny its rapid procedure, for it is an app that AI powers, which makes all the faces on the video found and processed in a single tap. On top of that, it allows you to manually select the part of the video you want to blur.
Platform: iOS
It works with AI.
2. Detect the face and object easily.
With broad support on various video formats.
It cannot fine-tune the blurred parts.
Large gaps are seen in the un-pixelated faces.
Top 4. Video Mosaic
Video Mosaic completes our list of the best apps that blur the background of videos. It is another app that you can get from the App Store that you can use breezily due to its user-friendly interface. Despite that, it offers a wide range of options that sums up in blurring videos. Meanwhile, it lets you decide on the blurring style, area, and mode, making you work on freestyle. On the other hand, Video Mosaic is a great app that detects faces that can be a prospect for blurring.
Platform: iOS and Android
It has a user-friendly interface.
Come with custom options.
It is flexible and free.
It frequently works on updates.
Blurring large files is challenging.
Part 2.

Bonus: How to Blur Videos on Desktop

Having the amazing apps to blur objects in the video above is a win-win situation for you, not until you will need to work for larger video files. If this is the case, then you will need to transfer the videos to your desktop or Mac and install Video Converter Ultimate. It is software that comes with additive tools besides being a phenomenal converter. Furthermore, its immersive arrays of filters let you blur your videos instantly while accessing the numerous features and tools to enhance your video files. Also, you will not get a limit on working with any kind of video, for it supports more than 300 different file types.

Main Features
Blur your video quickly in three easy steps.
It's flexible and multi-function.
With advanced technologies such as hardware acceleration, AI, and ultrafast conversion.
Support all popular video types.
How to Blur a Video Quickly on a Desktop
Step 1. Upload the Video File
Launch the software after a safe and quick installation process. Then, hit the Plus icon at the center of the interface to upload the video file you need to blur.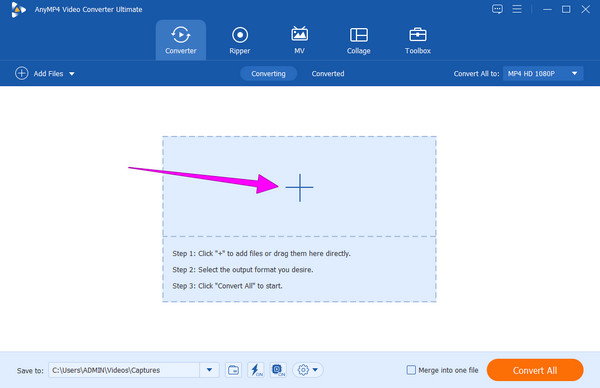 Step 2. Blur the Video
After uploading, hit the Star icon under the video. Then, go to the Effect & Filter section and select the Pixelate option among the filters there. After that, check how this video app has blurred sides. Then, hit the OK tab to proceed to the next step.
Step 3. Save the Blurred Video
After that, you can now save the video. How? Click the Convert All button. You also can use this software to unblur a video.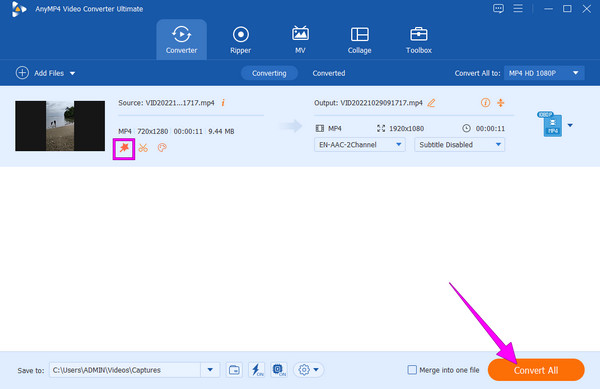 Part 3.

FAQs About Blurring Videos in App
What kind of effect is blurring a video?

Blurring a video has a low-pass filter that is used in a video. This effect mainly works to pixelate the video.

Does blurring a video maintain the quality?

Maintaining the quality of videos after blurring will depend on the tool that you use. Most apps cannot maintain the quality, but Video Converter Ultimate can.

Why is blurring the background necessary?

It is essential for those who need to eliminate any sensitive elements in your video.
Wrapping up
There you have it, the matchless apps to blur faces in videos. You have learned that blurring videos need to be done with great video editors. Fortunately, the presented blur video apps do not only work on blurring but also with other video editing problems. However, those apps still have their limitations, as all of the apps do. For this reason, if you want limitless software to edit your videos, use Video Converter Ultimate.