Ever since the commercial success of The Matrix, 3D movies have rose in popularity. However, it is a more comfortable and affordable alternative to watch 3D movies at home instead of in cinemas, as you do not need to spend so much money and can enjoy the immersive experience at your home. In fact, all you need is a computer and the right 3D video player. Here in this article, you will learn top 8 best video player software support 3D playback on computer.

Part 1.

Top 8 3D Video Players
Top 1.

VLC Media Player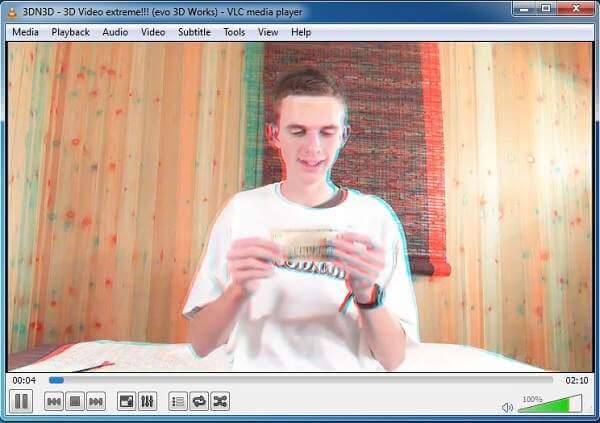 VLC is a famous video player available to Windows, Mac and Linux. The developer team also introduced the 3D playback capacity into the latest version. So, it is a free 3D player for variety of platforms.
Totally free of charge with no limit.
Support 3D and 4K videos.
Compatible with plentiful of video and audio formats.
Offer extensive bonus tools, like video converting.
Beginners may feel confused due to complicated configuration.
Don Miss: VLC Media Player And Alternatives
Top 2.

KM Player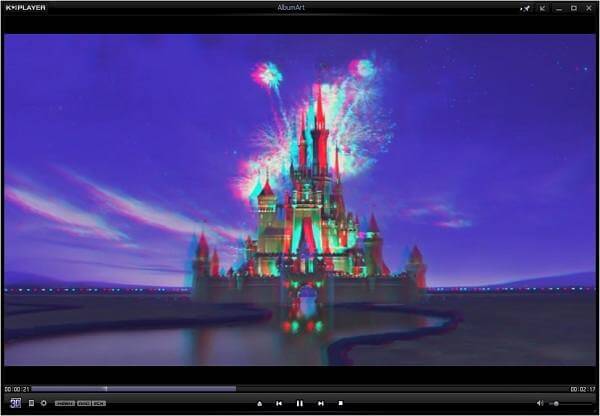 KM Player is another free 3D Blu-ray and DVD player for PCs released by a Korea software company. Recently, the developer launched a beta version for Mac platform as well, though it is not very stable now.
Include a variety of video codecs.
Play 3D videos on PC and laptop without lag.
Provide extensive custom options.
Free to download and use.
The installer contains extra software.
It lacks bonus features.
Top 3.

3D Video Player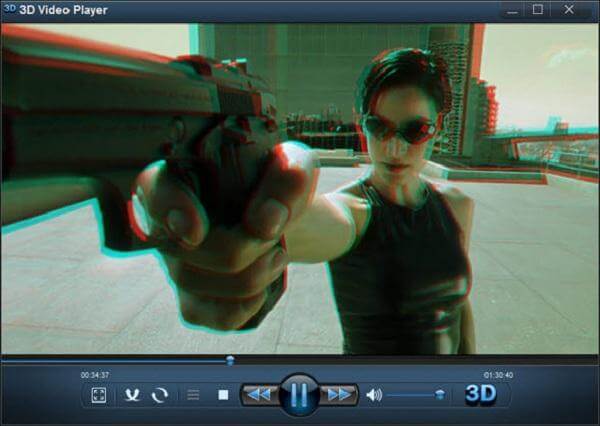 As its name indicated, 3D Video Player is the 3D media player software for laptop and PCs. More importantly, it is also a 3D video converter. With it, you can convert 2D to 3D and save your money.
Play most 3D movies on computer.
Transform standard video into 3D playback.
Integrate a clean and user-friendly interface.
The video format support is limited.
It needs a 3D glass to watch immersive videos.
Top 4.

Pot Player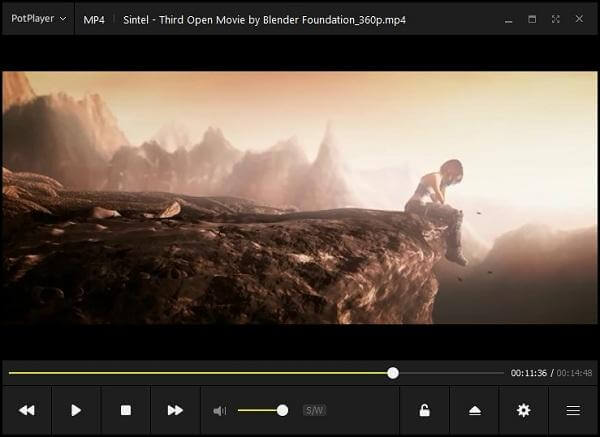 Pot Player is another free video player that supports 3D movies. According to our research, this 3D player is pretty safe to use and virus free. Moreover, the video and audio playback quality are awesome.
Support a wide range of media formats.
Include plentiful codecs and configuration options.
Lightweight and not need much space.
Customize interface with XML skins.
There is no help file.
The default automatic video render is not very good.
Top 5.

Nvidia 3D Vision Video Player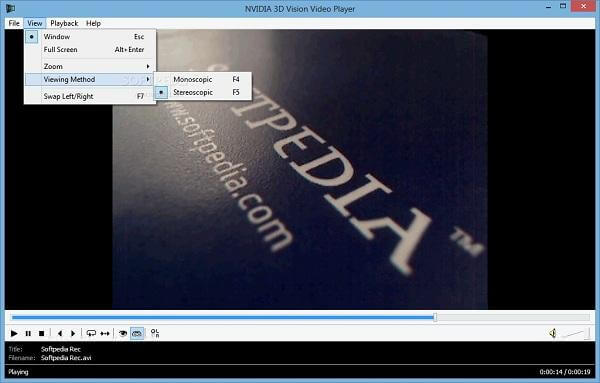 Nvidia 3D Vision Video Player is a video player designed to let you enjoy stereoscopic movies from the comfort of your home computer. It supports both 3D and regular movies, as well as digital photos.
Play 3D movies and games on PCs.
Support commonly used video formats.
Offer basic controls for video playback.
Change viewing method based on your preference.
This 3D player is only available to PC.
It has serious hardware requirement.
Top 6.

WinDVD Pro 12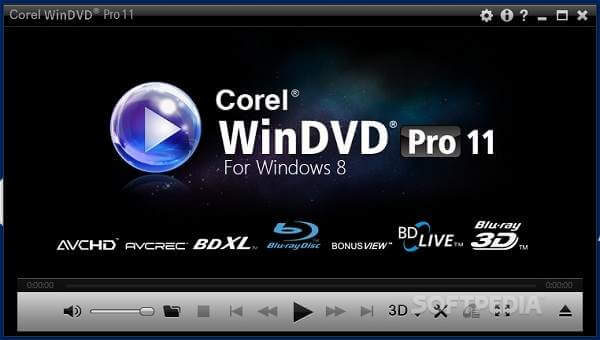 WinDVD Pro 12 is a 3D Blu-ray and DVD player for Windows 10 and earlier. It works with most video formats and lets you tweak audio and image settings in order to get the desired effect.
Play 3D movies without much CPU resource.
Offer good picture and audio quality.
Correct color and blurry automatically.
Convert 2D to 3D movies.
The interface is not very user friendly.
The features are limited compared to price.
Top 7.

DepthQ Player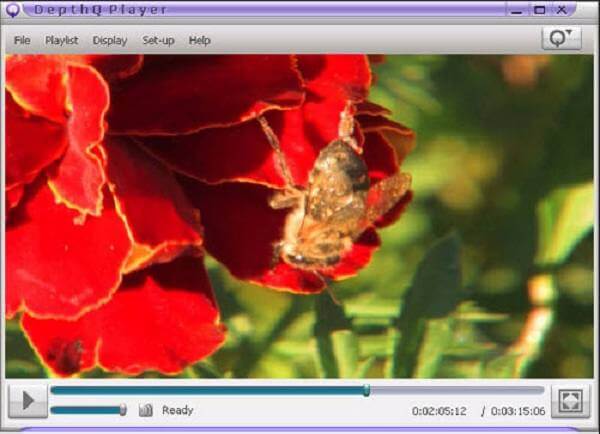 DepthQ Player is another 3D video player for Windows XP/Vista/7/8. Though it is not freeware, you can download it from the official website for free and try the free-trial before opening your wallet.
Virus free scanned by popular systems.
Play standard videos and 3D movies.
Offer various licenses and versions.
It is only compatible with 32-bit machines.
This 3D video player lacks advanced features.
Top 8.

Bino 3D Player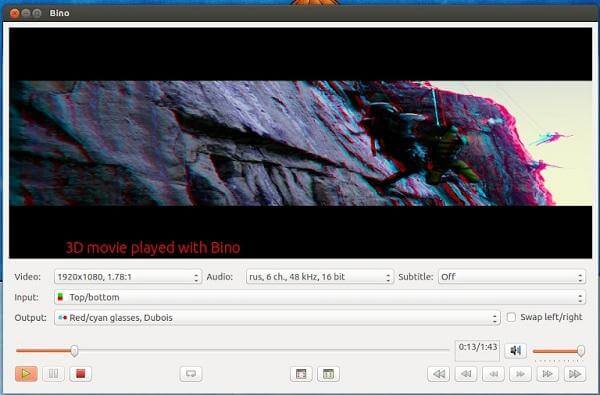 Bino is a free 3D video player working on macOS, Windows, Linux, GNU, and FreeBSD. It relies on FFmpeg to decode video and audio files. Therefore, it is a good way to enjoy stereoscopic 3D videos.
Free to download and use.
Support a diversity of systems.
Offer high precision color input and output.
Play two camera devices simultaneously.
Some users reported the crash issue.
Recomend:

Free Blu-ray Player
Though 3D video is popular, it is not common. Blu-ray Master Free Blu-ray Player is the best alternative choice if you just need a standard video player.
Free Blu-ray Player
Play MKV, MP4, AVI, and other video and audio formats.
Use hardware acceleration to improve the performance.
Correct color, contrast, and other parameters.
Part 2.

FAQs about 3D Player
Can I watch 3D on my laptop?

The good news is that you can watch 3D movies on laptop and any 2D display unit connected with them. However, you need to be cautious and fulfil the requirements including software and hardware.

How to watch 3D movies with VR headset?

To watch 3D videos in VR headset, you need a 3D movie, a smartphone and a mobile VR headset. Transfer the movie to your mobile device and configure the VR headset. Then you can watch it with a 3D video player app.

Can all Blu-ray players play 3D movies?

No, you need a 3D capable Blu-ray player with a firmware capacity of reading 3D Blu-rays with 3D functions enabled.
Conclusion
This post has identified and shared top 8 best 3D video player software for PCs and laptops. They all have some unique benefits and advantages. WinDVD Pro 12, for example, can convert 2D into 3D with one click. If you just want to play regular videos, Blu-ray Master Free Blu-ray Player is enough to meet your need. More importantly, it is completely free to use. More questions? Please write down below.