8 Best WMA Music Players to Play WMA for Free on Android/iOS/PC/Mac
WMA is short for Windows Media Audio. All WMA files are saved with .wma file extension. You can open a WMA file with Windows Media Player directly. However, not all media players have built-in WMA support. If you want to play WMA files on Android and other devices, you need to solve the incompatibility issue first.
Solution 1: Convert from WMA to MP3
You can convert WMA files to MP3 online or offline for WMA playback. However, if you have a large collection of WMA music files, it is not convenient to do so. In addition, the audio quality will be reduced due to WMA to MP3 conversion.
Solution 2: Play WMA files with a WMA music player
By using a free WMA player, you can listen to WMA files in the original quality directly. Thus, you can enjoy WMA music files at any moment without installing any codec pack or plugin.
For most users, the latter solution is more proper. You can play WMA music files with no cost quickly and easily. Now, let's read and get your best free WMA music player here.

Part 1: Top 3 WMA Music Player Software for Mac and PC
Top 1: Free Blu-ray Player
Blu-ray Master Free Blu-ray Player is a user-friendly video and audio player that can handle over 200 video and audio formats, including WMA, WAV, FLAC, OGG, AIFF, M4A, etc. You can open lossless WMA files with customizable filters in high quality within the free WMA music player for Mac or PC.
Being equipped with advanced audio playing technology, you can directly play all songs in WMA and other rare formats with ease. By the way, you can also play Blu-ray/DVD discs by using this program with full controls.
* Play any WMA file with fast and efficient playback.
* Change WMA audio channel, including stereo, reverse stereo, left and right.
* Open video music files with adjustable visual effect and video track.
* Support Dolby 5.1, DTS, HD audio and the newest playing technology.
* Play Blu-ray/DVD discs with selectable audio track, subtitle, screen size and more.
* The WMA music player freeware is 100% free and safe to use on Windows 10/8/7/Vista/XP and Mac OS X 10.5 or above.
Step 1
Download and install the free WMA player. Launch the program. Click "Open File" to add a WMA file. You can also import several WMA audio files together.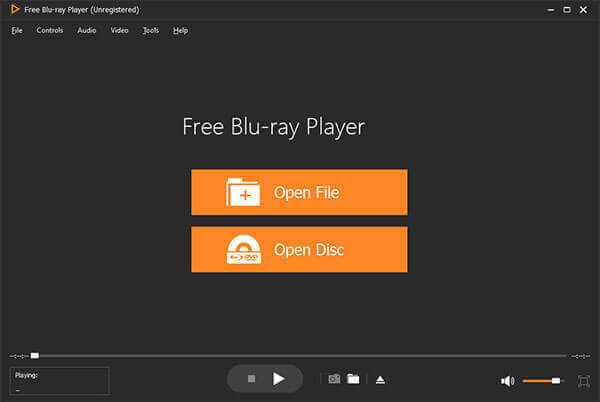 Step 2
Click "Play/Stop" and "Pause/Resume" options to play WMA files. You can start from any point in one click.
Step 3
Unfold the "Audio" list on the top toolbar of the WMA free music player. You can manage with "Audio Track", "Audio Channel" and "Audio Device".
Top 2: Freemake Music Box
Freemake Music Player is a free WMA player for PC. You can drag and drop WMA files to the main interface for WMA playback directly. It is quite easy to play online and offline music files in WMA formats. Though there are not much advanced audio effects in the WMA format player on PC.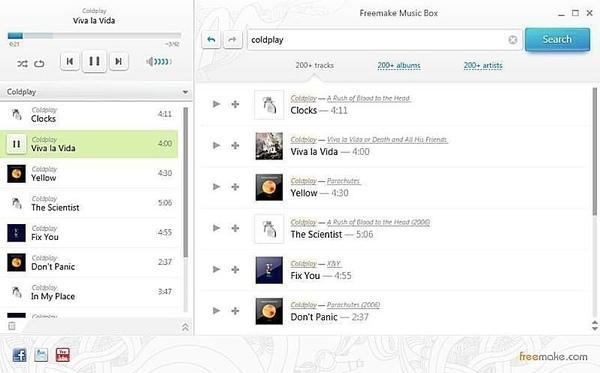 Top 3: Media Player Lite
Media Player Lite is also a WMA audio media player for Windows. To be more specific, it is a free and open source music player that can open most file types without codec packs, such as WMA, MOV, AVI, WAV, MP3 and more. Though there may be additional software in the installer.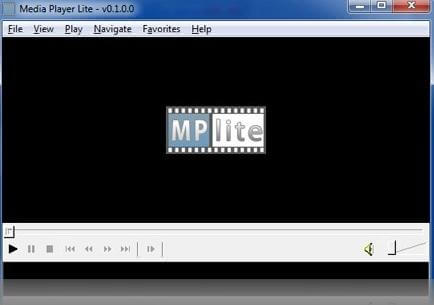 Part 2: Top 5 WMA Music Player Apps for Android and iPhone
Top 1: VLC Media Player
You can get VLC for Android or iOS as a portable WMA music player app. VLC for mobile app provides a wide range of video and audio formats. In spite of playing local music libraries, you can stream music videos from YouTube and other sites. The integrated multi-core decoding technology is also powerful. However, some VLC users have difficulties while using this feature.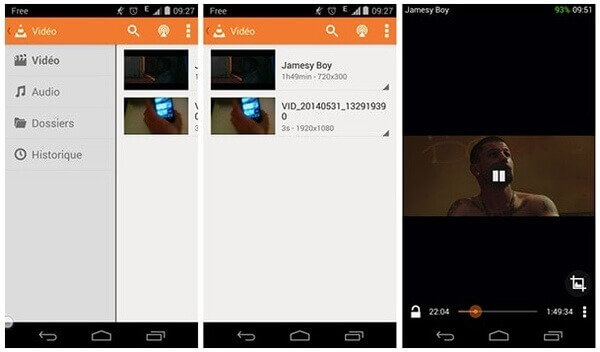 Top 2: Pulsar Music Player
Pulsar Music Player is a clean offline music player with no ads. You can get gapless playback, crossfade, play speed adjustment, lyrics display and other advanced features within the Android WMA music player apk. It is a top-rated music player on Android with millions of downloads. Thus, Pulsar Music Player is a trustworthy WMA music player for Android.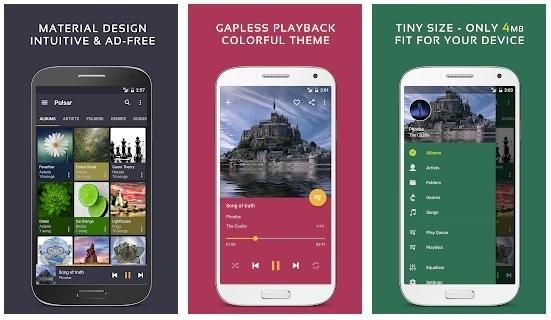 Top 3: Deezer Music Player
Deezer Music Player allows users to enjoy online streams and local songs with flexible options. You can listen to any WMA music in high quality. What's more, you can create and share playlists with others in simple taps. With over 53 million tracks and personalized recommendations, you can discover your next favorite song via the free WMA player apk.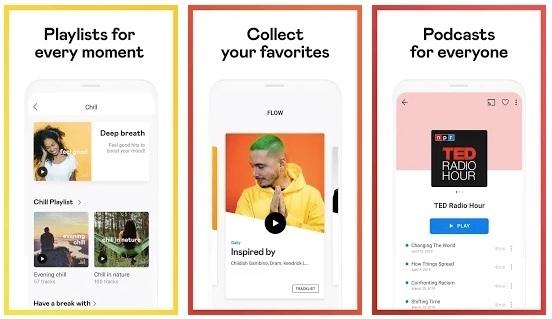 Top 4: Poweramp Music Player
Poweramp Music Player is a powerful WMA music player for Android app. In the latest major update, you can get new DSP, audio engine, configurable per-output and resampler options. the gapless smoothing WMA audio playback is also attractive. The WMA audio player offers a 15-day full featured free trial. Thus, you need to pay certain fees to unlock all audio playing features.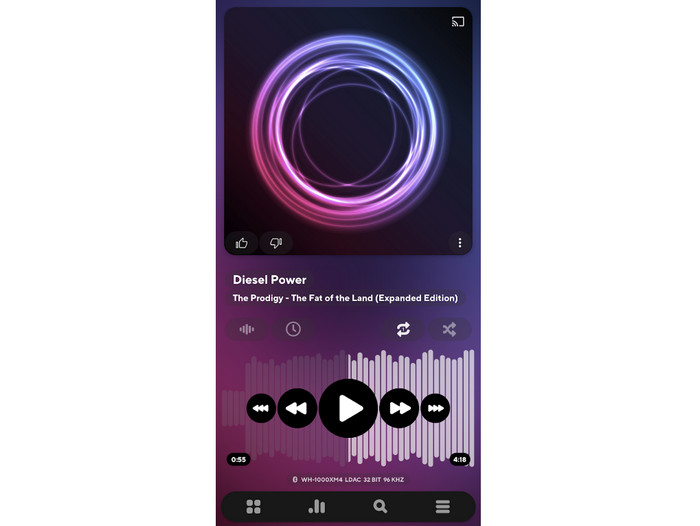 Top 5: WMA Music Player
Just as its name shows, WMA Music Player app is designed for playing WMA audio files mainly. You can open WMA music files by song, album, playlist, folder, artist and genre. In addition, you can open WMA music from URL directly. Well, you can regard it as your online WMA player.
That's all for the best free WMA music player review. You can free download WMA player app for online and offline listening enjoyment according to the latest review. Which WMA music player is your favorite? Do you have any interesting audio experience? You can feel free to share with us.