[Solved] QuickTime Screen Recording Not Working on Mac
QuickTime Player is a pre-installed multimedia application on Mac developed by Apple. You can use QuickTime to play media files and record screen video. Actually, you can record not only Mac screen, but also iPhone, iPad and iPod touch screen. It is free and easy to record on Mac with QuickTime. However, just like other screen recorders, QuickTime recording is not always perfect. You may still encounter many QuickTime not working on Mac errors.
This article collects some frequently-asked questions about QuickTime Player not working or recording. You can read and check to fix QuickTime errors. If you cannot find any workable solution, you can record screen with other screen recording software as well. There are professional and free screen recorders for Mac users.

Part 1: Use a QuickTime Alternative to Screen Record on Mac
If you want to record tutorial videos on Mac, QuickTime is not your ideal screen recorder. To show key points and other details to audiences, some real-time drawing tools are necessary, such as text, line, pen, arrow, mouse effect and more. For people who want to make online courses, Screen Recorder is your smart choice. You can record and edit screen video in real time.
Moreover, you can record gameplay, online calls, conferences and other live streams without lag. The screen recorder has the latest hardware acceleration. Thus, your Mac will not crash or overload while recording. Well, you can bypass QuickTime not working on Mac and get a better choice here.
1. Record Mac screen video, audio and webcam without losing quality.
2. Adjust recording quality options, including frame rate, resolution and more.
3. Enable mouse effects, add annotation and commentary to your recording file.
4. Set schedule tasks, trim video/audio recording, custom hotkeys and specify recording preferences.
5. Get multiple video output formats and sharing options.
Step 1Free download, install and launch Screen Recorder on Mac OS X 10.10 or above computer. To record screen video on Mac, click Video Recorder in the main interface.

Step 2Drag with the red dotted line to set the screen capture area. Optimize the input audio source and webcam overlay. Later, click REC to start recording on Mac.

Step 3There will be a little floating bar. Click Screenshot or Edit to screen capture and apply drawing effects. When you stop Mac recording, you will be in the Preview window. Trim and preview your recording video. At last, click Save to export it.
If you are looking for a QuickTime free alternative, you can screen record with Blu-ray Master Free Online Screen Recorder. It is a 100% free screen recorder. You can record screen video on Mac as WMV format up to 24 fps for free.
Part 2: QuickTime Not Working on Mac Problems and Solutions
1. QuickTime Player Quit Unexpectedly
When you use QuickTime to record screen on Mac, it stops working suddenly. To solve the QuickTime Player quit unexpectedly error, you can check whether there is enough storage space on your Mac computer. Later, open Disk Utility. Choose your hard drive and click Repair followed by Repair Disk Permissions.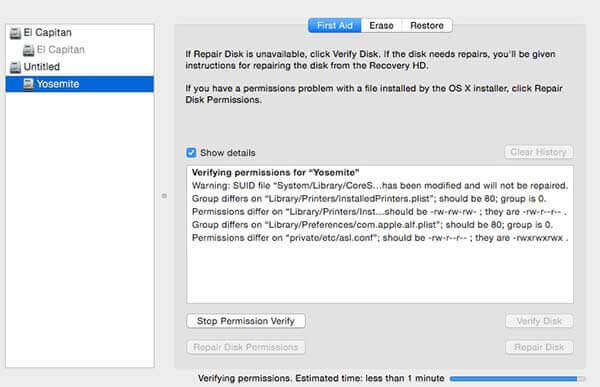 2. QuickTime Fails to Stop Recording
When you try to stop screen recording in QuickTime, QuickTime just pops up with "Cannot Record. Try recording again.". Actually, this QuickTime not working on Mac error always occurs when you record Mac screen video with external audio. Consequently, you can change the input audio source as internal microphone. Or you can use a new external microphone to have a try.

3. QuickTime Cannot Recognize the Connected iPhone/iPad
Even though you connect your iPhone or iPad into the Mac computer, it cannot show up in QuickTime. What you can do to when you mirror iPhone to Mac but QuickTime not working? To make your iOS device recognizable, make sure you use an Apple lighting cable to connect iPhone to Mac. Quit Micro Snitch and other similar apps on Mac. If QuickTime not working error still exists, you can update Mac to solve the problem.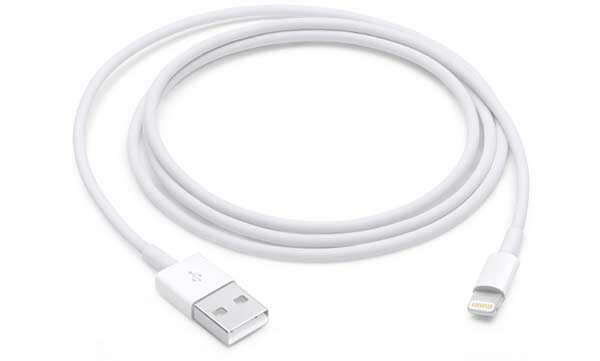 4. QuickTime Stuck on Finishing Recording
After finishing screen recording, QuickTime stuck at the "Finishing Recording" progress bar for a long time. If you don't want to lose the recording video, you can open Terminal first. Type top-u and then press Enter. Find the process ID of QuickTime and then note it. Go back to Terminal. Type sudo kill [PID] and press Enter. Later, open QuickTime on Mac. You can find your QuickTime recording video in $HOME/Library/Containers/com.apple.QuickTimePlayerX/Data/Library/Autosave Information/Unsaved QuickTime Player Document.qtpxcomposition/Screen\ Recording.mov.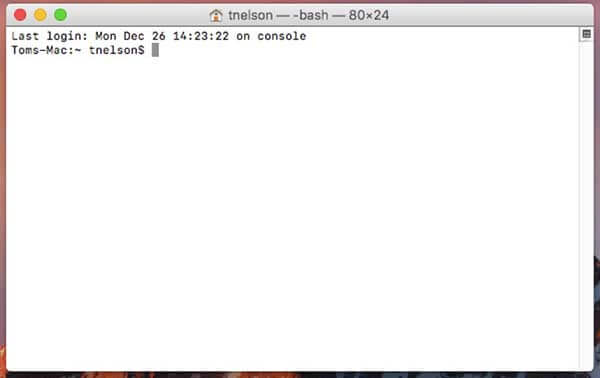 5. QuickTime Freezes while Recording
When QuickTime screen recording freezes suddenly, you need to update your Mac operating system. Check if there is any available update. Your Mac computer cannot work properly due to the low RAM.
6. The Operation Could Not Be Completed in QuickTime
You can see "The operation could not be completed" when you start a new recording with QuickTime. This QuickTime not recording on Mac problem always happens on iOS 10.3 and macOS 10.12. Thus, you can restart, reset or update iOS/Mac.
Further Reading:
[Solved] How to Stop/Save QuickTime Screen Recording
[Solved] How to Fix QuickTime Player Can't Open MOV Videos
Part 3: FAQs of QuickTime Not Working on Mac
How to fix QuickTime not working in Chrome?
If you cannot watch videos online after installing QuickTime extension, you can type chrome://flags/#enable-npapi in the browser address. Scroll down and click Enable NPAPI. Later, you can click Relaunch Now to start Chrome. You can type Chrome://Plug-ins into the address bar and press enter to have a check.
How to fix QuickTime Player cannot open MP4?
To solve QuickTime MP4 playback error, you can install QuickTime MP4 codec. Or you can install QuickTime 7 Pro to handle MP4 files. If it does not work, you can convert MP4 to MOV format to get QuickTime video playback.
How to fix QuickTime error 2041?
When you see "Error 2041 – an invalid sample description was found in the movie." on your Windows or Mac computer, you need to use an antivirus software to remove viruses and harmful programs. Later, remove conflict codecs and download proper codecs for QuickTime. You can upgrade QuickTime or convert video to QuickTime format as well.
Conclusion
That's all to fix QuickTime screen recording not working on Mac in different aspects. You can know why and how to solve QuickTime errors while recording with QuickTime. If the above methods are useless, and you want to record screen video quickly, you can use Screen Recorder or Free Online Screen Recorder as alternatives.