Top 5 Free 3GP Players for Windows, Mac, iPhone and Android
3GP is a multimedia container format for audio, video and text developed by 3GPP (Third Generation partnership Project). The 3GP file extension is .3gp. Thus, you can call it as the 3GPP file format too.
Windows Media Player and QuickTime used to be the default 3GP player for Windows and Mac. However, you need to install an extra video codec or convert 3GP to MP4 and other compatible formats first.
If you want to get smooth 3GP video and audio playback, you just come to the right place. This article introduces free 3GP players that are fully compatible with the 3GP format. Thus, you can watch 3GP movies on your computer or smart phone freely.
Part 1: Best Way to Play 3GP Files with 100% Video and Audio Quality
Blu-ray Master Free Blu-ray Player offers the excellent image and audio quality for 3GP playback. The 3GP player freeware supports Dolby 5.1, DTS and HD audio. Moreover, you can enjoy the most advanced kernel and newest playing technology for impressive audiovisual experience.
You can enjoy 3GP video files with full screen to get the home theater entertainment. Of course, you can also play 3GP files with half, normal or double screen. In spite of the basic audio and video playing features, you can select the custom subtitle, audio/video track, video effects and more choices.
The 3GP video player is safe, clean and easy to use. It can be your best solution for Windows Media Player not playing 3GP, as well as QuickTime and other incompatible video players.
Main Features of the Best Free 3GP Player Software
1. Play videos in 3GP, 3G2, MKV, MP4, AVI, WMV, FLV, SWF, VOB and over 200 formats without codec packs.
2. Choose any video and audio effect to bring you full pleasure.
3. Take a snapshot while playing a 3GP video movie and save as JPG in one click.
4. Advanced 3GP playing technology.
5. The free 3GP player works with Windows 10/8/7/Vista/XP and Mac OS X 10.5 or above.
How to Play a 3GP File with Stunning Video Playback Effect
Step 1
Download, install and launch free 3GP player for Windows or Mac. Click "Open File" to add your 3GP file.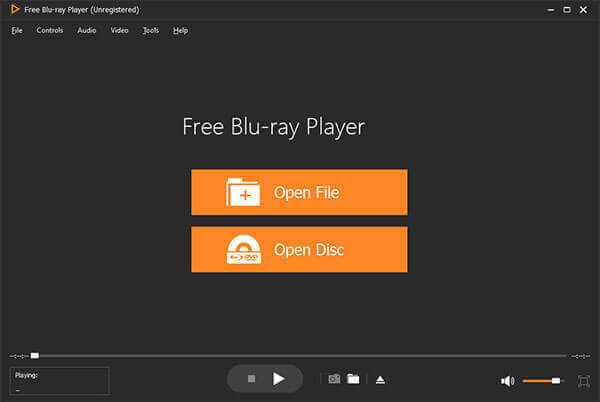 Step 2
Play, pause, resume, stop, forward or backward the 3GP video. You can adjust the volume control to manage 3GP audio.
Step 3
Choose "Audio Channel" from the "Audio" list to adjust 3GP audio effect. Meanwhile, you can get other filters from "Video" and "Audio" lists.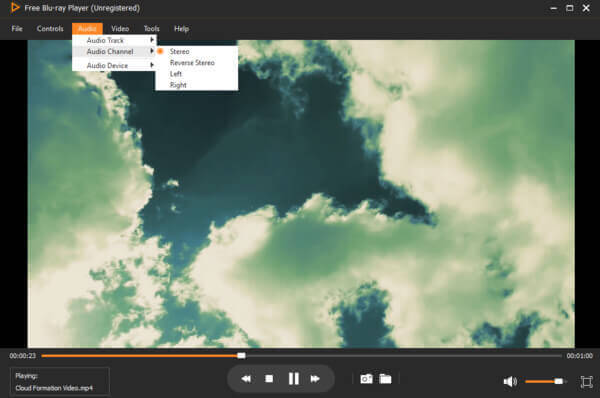 Step 4
Select "Effects" from the "Tools" list. The free 3GP player software allows users to adjust hue, brightness, contrast, saturation and gamma easily.
Part 2: 2 3GP Players for Windows 10 and Mac
Want to get more 3GP video and audio players? Here're another two media players that support the 3GP format.
Media Player Lite 3GPP Player
Media Player Lite can be your Windows Media Player alternative. The open source 3GP player is free to use. You can play 3GPP files on Windows for free with no 3GPP codecs. With the GPU assisted acceleration and enhancing, you can open 3GPP files smoothly.
3GP player free download link: http://www.mediaplayerlite.net/3gpp-player/
Also work as the free media player for MPEG-1, MPEG-2 and MPEG-4 playback. WAV, WMA, MP3, OGG, SND, WMV, etc.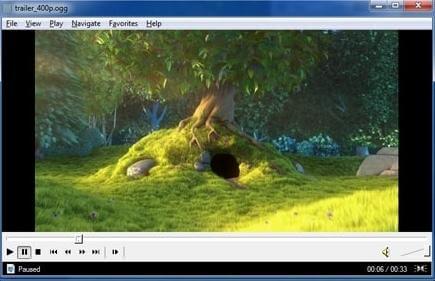 Real Player
Real Player is a cross-platform media player and converter. You can watch video files in 3GP and many other formats. Well, you can also convert a 3GP video to MP4, MKV and more. The 3GP player for Mac or Windows software offers video controls, graphical animations and other useful features. In addition, you can post 3GP video to Facebook or Twitter in one click.
3GP player free download link: http://www.real.com/
Also work as the free media player for MOV, 3GP, AVI, MKV, FLAC, FLV, MPG, WMV, etc.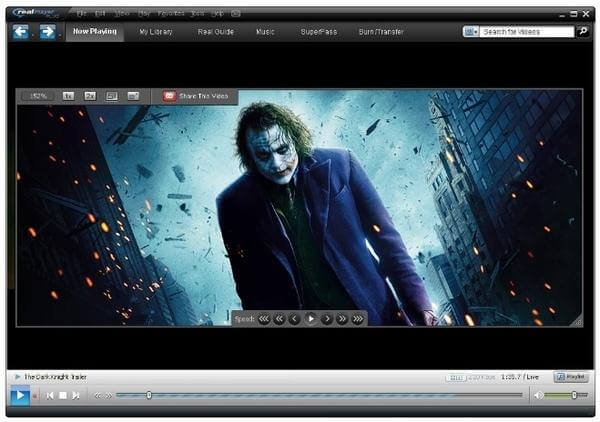 Part 3: 2 3GP Players for Android and iPhone
If you want to play 3GP files with your iPhone or Android phone, you can get the best free 3GP player app here. The two 3GP applications are free to use.
VLC Media Player
VLC player is a free and open source 3GP player for multiplatform. You can get VLC for Android and VLC for iOS download links from the official site. VLC Media Player offers multi audio or subtitle track selection. The built-in audio equalizer is also powerful. As for the VLC 3GP player for iPhone app, you can sync 3GP files to your iOS device via Wi-Fi uploading, iTunes and other cloud services quickly.
3GP player free download link:
https://www.videolan.org/vlc/download-android.html
https://www.videolan.org/vlc/download-ios.html
Also work as the free media player for 3GP, MPEG, FLV, FLAC, VIVO, AFS, AVI, etc.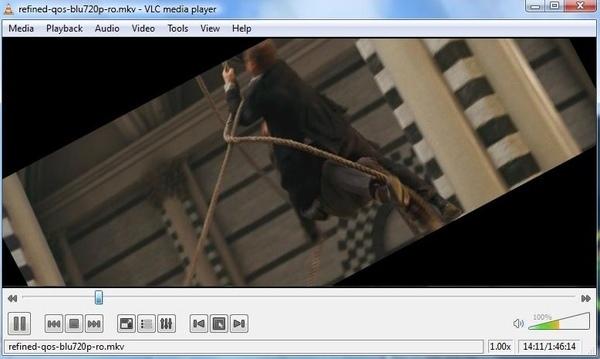 PlayerXtreme Media Player
It is also a good 3GP player app for Android and iPhone. You can direct play 3GP video files on your mobile phone. The gesture control allows users to turn the volume up and down in taps. Well, you can also track forward or backward within the 3GP video player app.
3GP player free download link:
https://play.google.com/store/apps/details?id=xmw.app.playerxtreme&hl=en
https://apps.apple.com/us/app/playerxtreme-media-player/id456584471
Also work as the free media player for MP4, 3GP, XMV, WMV, MPEG, WMA, RMVB, etc.
Compared with above 3GP player apps, Free Blu-ray Player can play more video and audio files. You can even watch Blu-ray and DVD movies for free smoothly. So, if you like watching movies, you can free download the 3G player for Mac or PC version to have a try.