Review of Top 3 Free WebEx ARF Players
Cisco WebEx is a very popular online video conferencing platform which allows you to create online meetings and cooperate with WebEx recorder remotely. You can save a WebEx meeting, session or event for viewing or sharing later. However, after the WebEx recording, you may get an ARF file that can't be played by your default media player on computer.
Are you looking for a WebEx ARF player?
You can't directly open the WebEx recording file in Advanced Recording Format (ARF) or the WebEx Recording Format (WRF). Here in this post, we like to share 3 free WebEx ARF players for you to play the WebEx files with ease.
Part 1. Default WebEx ARF Player - WebEx Network Recording Player
When you want to open a WebEx recording, you have to rely on some professional WebEx ARF player. If you just download an ARF recording from your WebEx site, you will be asked to download and install the WebEx Network Recording Player for the ARF file playback.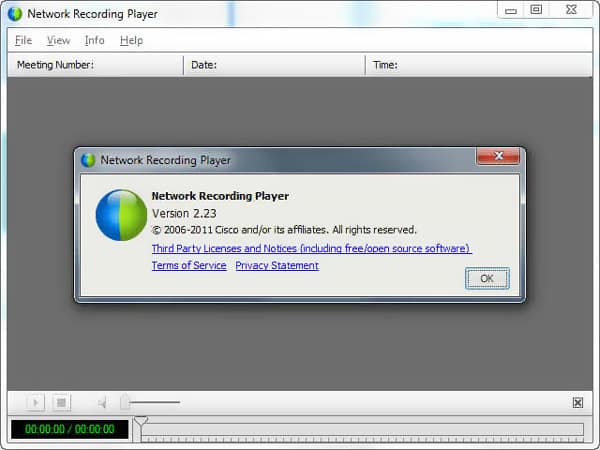 Cisco WebEx Network Recording Player is the official ARF and WRF playing software which allows you to watch, share and edit your WebEx recordings. What's more, this WebEx ARF player also has the capability to convert ARF to WMV for better playback or editing.
To download WebEx ARF Player, you can sign in to your WebEx web site and go to the WebEx Meetings. Choose Support, Downloads and then the Recorder and Players. Choose the Recording and Playback option. After that, just choose the Download link under ARF. Now you can follow the instructions to install this default WebEx ARF player on your computer.
Part 2. Free WebEx ARF Player - Free Blu-ray Player
To play a WebEx recording file, you can rely on the popular video and audio playing software, Free Blu-ray Player. It is able to play any frequently-used video formats including MP4, AVI, MKV, FLV, MOV, and more. Moreover, it can free play 1080p HD videos and 4K files (subscription support) on PC and Mac.
1. Free Blu-ray Player is a free and powerful media files player which can help you play various media files with great visual and sound effects.
2. Support any popular video formats including MP4, MKV, MOV, AVI, FLV, and more.
3. Play any Blu-ray/DVD disc on Mac and Windows PC smoothly.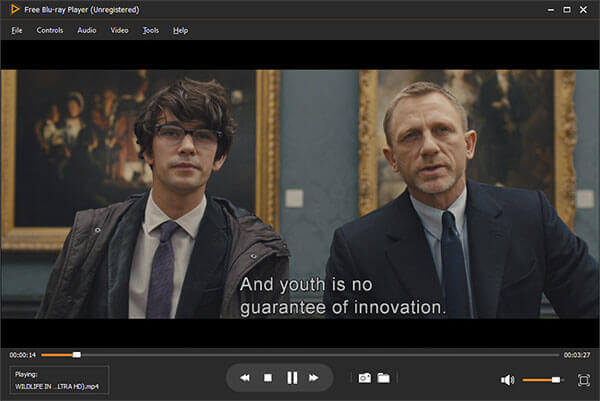 Part 3. Free WebEx ARF Converter and Player - File Viewer Plus
File Viewer Plus is a free WebEx recording file converter and player. It highly supports more than 300 file formats, including the WebEx ARF and WRF formats. It enables you to convert ARF to Windows Media or Flash files based on your need.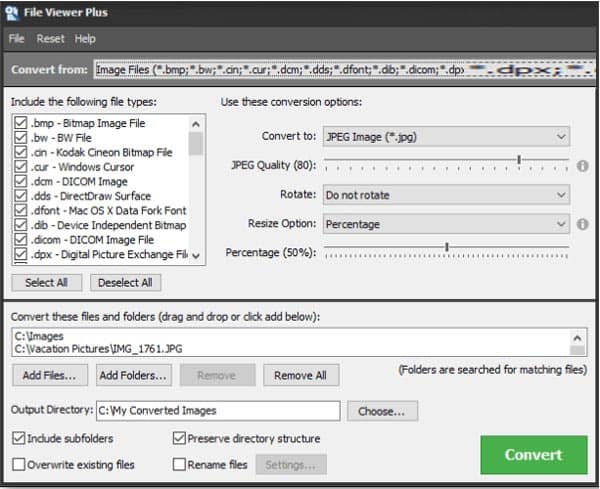 Besides the WebEx ARF file playing and converting, it also carries some basic editing features for you to edit your WebEx recordings. It enables you to convert images, documents, and media files with ease.
Part 4. FAQs of WebEx ARF Player
Question 1. How to save a WebEx recording in MP4 format?
WebEx allows you to save the recording file in cloud or local hard drive. In fact, the WebEx recordings in the cloud are saved in MP4 format. But you are only allowed to save your recording as a WRF file if you choose to save it on computer.
Question 2. How to convert WebEx ARF to MP4?
As it mentioned above, the WebEx Network Recording Player we recommended above has the capability to convert ARF to MP4. Also, you can also rely on some professional converting software like the popular Video Converter Ultimate to make the ARF converting.
Question 3. Can VLC play ARF files?
No. You can't directly open an ARF file with VLC player. You have to convert the ARF file to MP4 or another frequency-used video format for the playing.
Conclusion
How to open an ARF file? After reading this post, you can get 3 free ARF playing tools to help you play your WebEx recordings. We have mainly talked about the WebEx ARF player in this post. If you still have any questions about the ARF player or WebEx recording, you can leave us a message.