Top 10 FLAC Players to Enjoy a High Quality Video on Windows/Mac/Android/iPhone
When you get some excellent audio files in FLAC, which is a free lossless audio code, you should get FLAC audio players to enjoy the audio or music in its full glory. For most the media players support MP3 files only, what should be the best FLAC player for Windows, Mac, Android phone and iPhone.

The article compiles an ultimate list about the top FLAC players for different platforms. Whether you need to listen to FLAC files on your computer, or enjoy the audio files on the go, you can always find a suitable solution from the article.
Part 1: Top 3 FLAC Players for Windows
Top 1: Free Blu-ray Player
When you need a FLAC player for all video and audio formats, Free Blu-ray Player is able to play FLAC audio and HQ videos with a high quality. Moreover, it also supports both DVDs and Blu-Ray disc.
1. Support Dolby 5.1, DTS, HD audio and the newest playing technology.
2. Play back video, audio, DVDs, Blu-Ray discs with the original quality.
3. Capture favorite snapshot when you play the video files.
4. Different screen modes like full, half, normal, double and more others.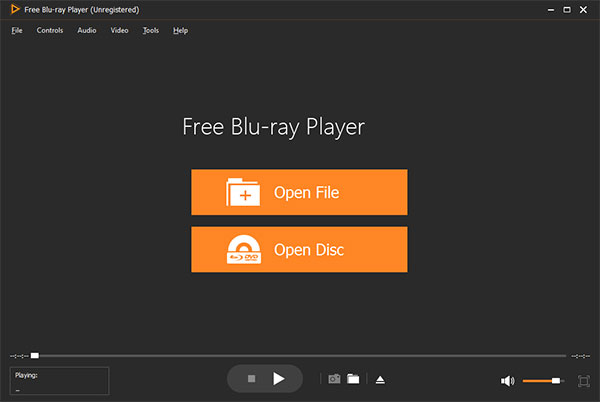 Top 2: Audacious
Audacious is a simple and advanced FLAC audio player available for Windows and Linux. It contains some excellent tools, plugins, stream and more other features within an intuitive user interface.
1. Save computer resources to play the FLAC files within the original quality.
2. Create and edit your own playlist for a large collection of FLAC files.
3. Tweak the sound with the graphic equalizer or experiment with effects.
4. Advanced plugins to fetch lyrics for music, set alarms in the morning, etc.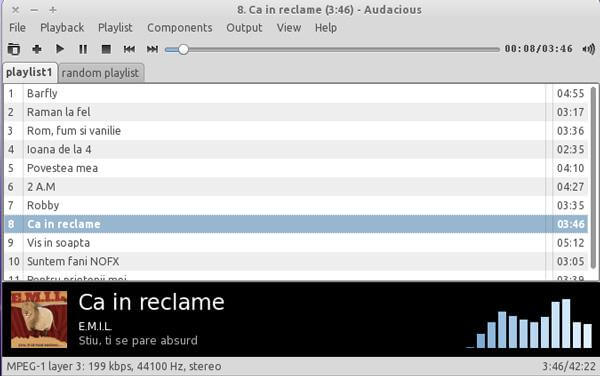 Top 3: Foobar2000
Similar to the other FLAC media player for Windows, you can play FLAC, MP3, CD audio, WavPack, and more other audio and video formats with Foobar2000. The latest version also updated with the latest UPnP playback code to listen to files from other devices.
1. Full replaygain support and gapless playback during the audio playback.
2. Advanced tagging capabilities to resume the playback with ease.
3. Support for ripping Audio CDs and transcoding all supported audio formats.
4. Easy to customize the user interface layout and keyboard shortcuts.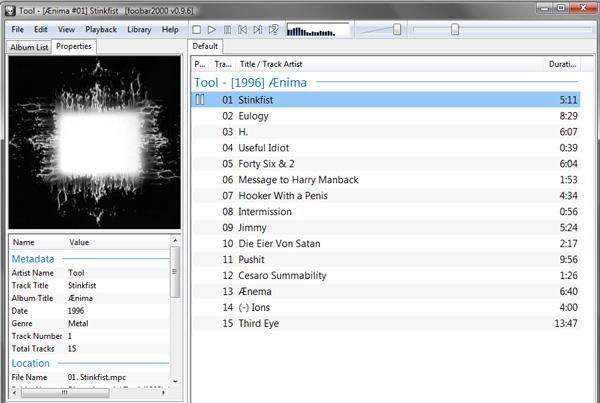 Part 2: 3 Best FLAC Players for Mac
Top 1: VOX Player
VOX Player is a professional FLAC player for Mac to deliver Hi-Res audio files. Just listen to the favorites artists without audio losses and pure sound. It is an absolutely free for public audio player that anyone can enjoy the FLAC with a high quality.
1. Conserve and playback all converted files in its original quality.
2. Integration with a number of other online streaming sites for music.
3. Access to more than 30000 different stations with the built-in radio app.
4. Unlimited cloud storage to play the FLAC audio from Mac, iPhone, etc.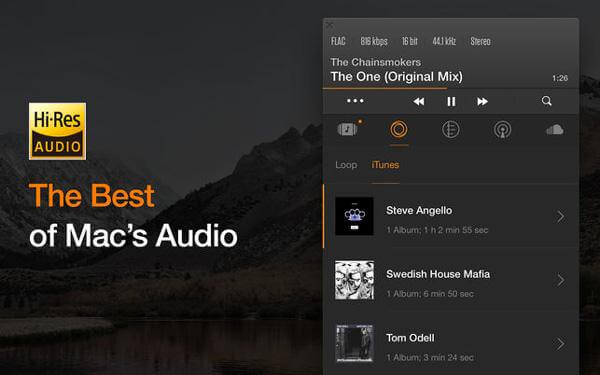 Top 2: VLC Media Player
As a versatile media player, VLC Media Player support the lossless FLAC natively. It is a useful tool that works with Windows, Mac, Android and iOS. It should be a nice FLAC player if you need to process multiple videos an audios, including FLAC format.
1. Extract the FLAC audio from video files, or convert audio files to FLAC.
2. Stream the FLAC files and other audio and video file over the Internet.
3. Record the audio files of your computer to FLAC files or video formats.
4. Remote control playback the video and audio files from a browser.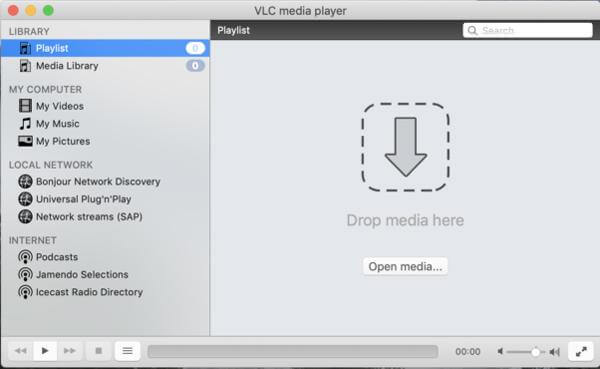 Top 3: AIMP
AIMP is another free FLAC player for Windows. Besides the crystal clear sound for FLAC, you can also access to a large number of file formats and playlists. It enables you to play files within a queue.
1. Get the minimal consumption to a maximum of functionality.
2. Sensitive equalizer and other flexible options of the program.
3. Expand opportunities of the FLAC player with advanced plug-ins.
4. All creation of bookmarks and has a playback queue of the audio files.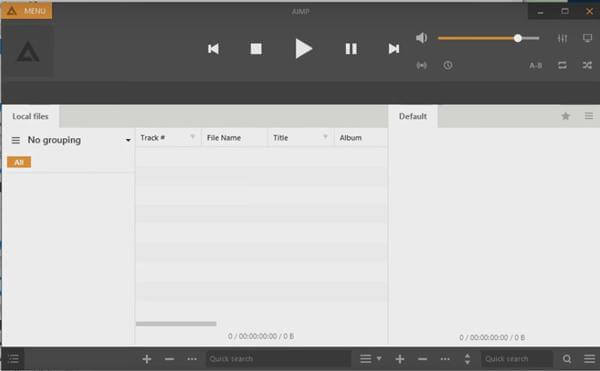 Part 3: Top 2 FLAC Players for Android Phones
Top 1: Pi Music Player
Pi Music Player is one of the best FLAC players for Android to fulfill all the musical needs. You can easily browse through all your music files with the enhance folder view in the audio player. Moreover, Pi Power Share enables you share FLAC via different platforms.
1. 5 built-in band equalizers with bass boost, 3D reverb effects, virtual, etc.
2. 25 amazing backgrounds for gloss theme with in-app purchases.
3. Ringtone cutter to precisely cut any MP3 to make default Ringtone.
4. The most minimalist and great FLAC player to watch FLAC audio files.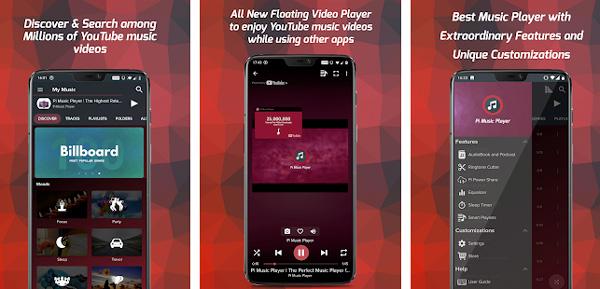 Top 2: PowerAmp Player
PowerAmp Player is a powerful FLAC audio player for Android works with most of the audio formats, and even some video formats. It includes crossfade, gapless, replay gain, Chrome-cast support, dynamic queue and even play songs from the folders/own library.
1. 10-band optimized graphical equalizers for all file formats and presets.
2. Unique Direct Volume Control for extended dynamic range and deep bass.
3. Multiple widgets with many selectable styles, advanced customizations.
4. Headset support, automatic Resume on headset and/or BT connection.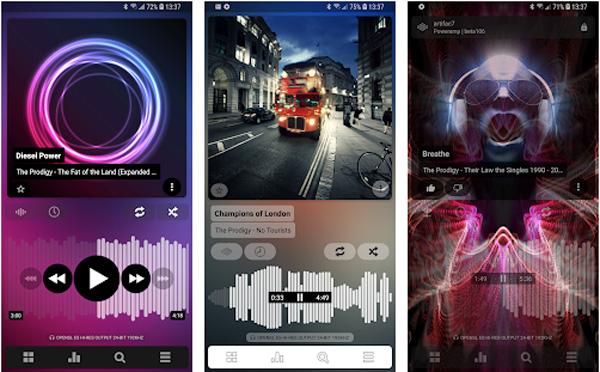 Part 4: 2 Best FLAC Players for iPhone
Top 1: Golden Ear
As the name of the FLAC player for iPhone, Golden Ear is able to play most of the lossless audio formats, such as FLAC, APE, WAV, WavPack, AIFF and ALAC. It has a rich set of playlist themes to enjoy the FLAC audio files according to different requirements.
1. Play supported lossless audio formats up to 24bit/96KHz with a high quality.
2. Support both CUE files and LRC files with recommended UTF8 encoding.
3. Multiple editing tools to create, rename, delete folder and loop songs.
4. Recognize embedded cover art and comment tag inside FLAC files.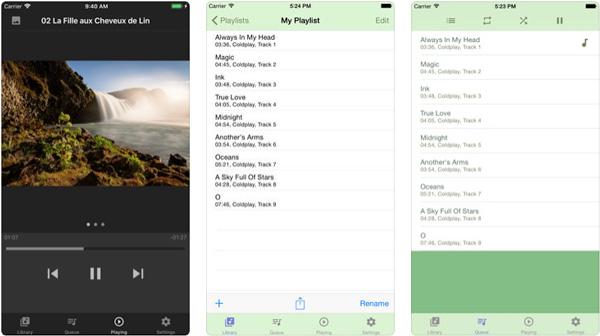 Top 2: Tonido
Tonido is the personal cloud with live streaming access to all your data and media. The FLAC player for iPhone allows you to access the entire collection of music, movies, photos, and documents you have stored. You can also download FLAC videos with the program.
1. Stream your entire music collection in FLAC, OGG, WMA and more audios.
2. Wirelessly download files directly to iOS device and access them offline.
3. Create and manage music playlists for your music on iPhone.
4. Remote access the FLAC files for different devices.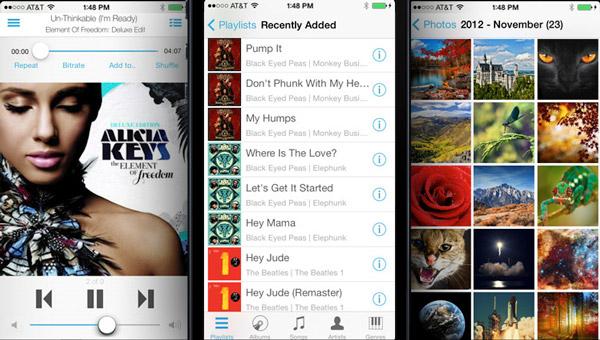 Part 5. FAQs of Playing FLAC with Free FLAC Player
1. Is FLAC the best audio format?
FLAC is the abbreviation for Free Lossless Audio Codec. It is a popular lossless format. The audio quality is higher and better than other audio formats like WAV and AIFF.
2. Can VLC play FLAC files?
Yes, VLC Media Player is an open source media player that supports playing FLAC files. Just open VLC Media Player and click "Media" to "Open File" to import FLAC file for playback.
3. Is FLAC better than MP3?
FLAC file is a lossless audio format. Well, MP3 is a lossy format. So, FLAC is better than MP3 technically in terms of quality. But FLAC files are up to around 6 times larger than MP3. When the two file formats stay the same quality, the size of MP3 file is smaller than that of FLAC.
Conclusion
What are the best FLAC players on different platforms? If you want to enjoy the lossless audio formats, you can find the 10 best FLAC players on Windows, Mac, Android phone and iPhone. Whether you need to manage a playlist, download FLAC files, remote access from another device, or further edit the audio files, you can always get a desired program from the article. If you have any query about the best FLAC player, you can share more detailed information in the comments.