Latest 8 Best Free M4A Players for Windows, Mac, iOS and Android
1. What is M4A?
M4A is a file extension encoded with the lossy audio coding (AAC) codec. The audio-only MPEG 4 container file usually uses M4A file extension. Compared with MP3, M4A has the better audio quality and smaller file size.
2. Why Windows Media Player cannot play M4A files?
Many users complain that M4A file format is not supported by Windows Media Player. Well, before using Windows Media Player as your M4A player on PC, you need to update it to the latest version to get the full support of M4A files.
3. What can play M4A files?
Some old media players cannot play M4A music until you rename it to MP4. If you want to play M4A files on your computer or phone directly, you can get your best free M4A player here.

Part 1: Top 5 M4A Player for Windows and Mac
Top 1: Free Blu-ray Player
Blu-ray Master Free Blu-ray Player supports most popular video and audio formats, including M4A, MP3, AAC, AC3, FLAC, etc. You can play M4A audio files with smooth playback experience. The M4A music player also allows users to adjust audio track, audio channel and audio device freely. There is no need to convert M4A to MP3 or other compatible formats. Of course, you can play and commercial Blu-ray/DVD discs with 100% image quality with this program.
1. Play audio files in M4A, FLAC, WAV, WMA, MP3, lossless FLAC, MP2, AAC, OGG, AC3 and AIFF formats.
2. Adjust audio channel as stereo, reverse stereo, left or right.
3. Forward, backward, pause, resume and stop any song in your playlist.
4. Support Dolby 5.1, DTS and HD audio technology for high-quality M4A audio playback.
5. The M4A player freeware works with Windows 10/8/7/Vista/XP and Mac OS X 10.5 or above.
Step 1
Download, install and launch free M4A player on Windows 10.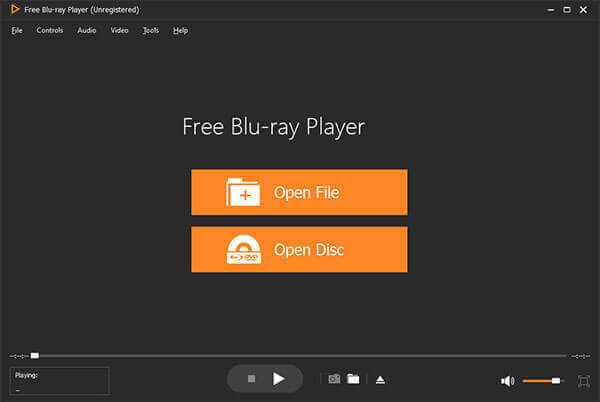 Step 2
Click "Open File" to add a song in M4A format. You can play, pause, resume and stop it freely.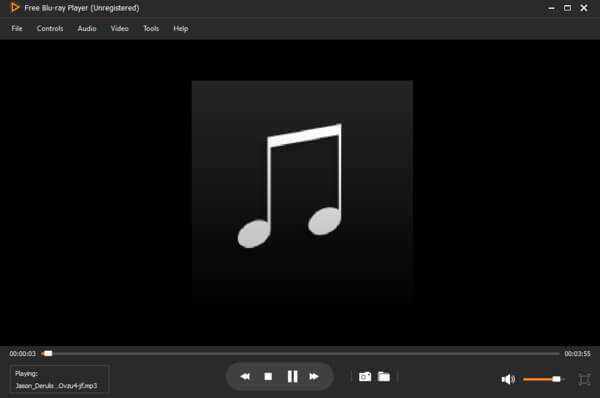 Step 3
Unfold the "Audio" list on the top. You can manage audio track, channel and device from the submenus.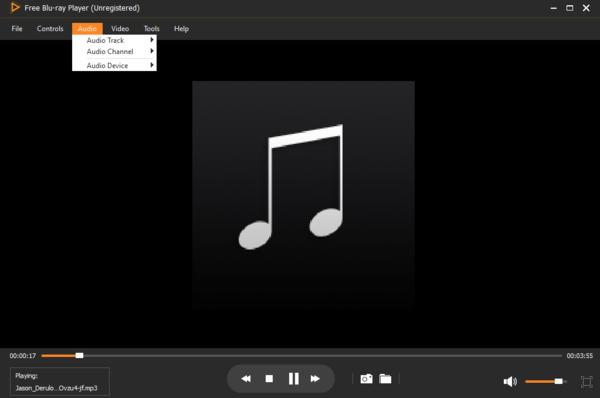 Top 2: M4A Player
Just as its name shows, M4A Player can open and play audio files in .m4a on Windows without M4A codec packs. The free M4A media player software is lightweight and easy to use. You can create music playlists to play favorite songs easily. The loop playback support allows users to loop M4A music files in the list one by one. Though M4A Player for Windows lacks advanced features.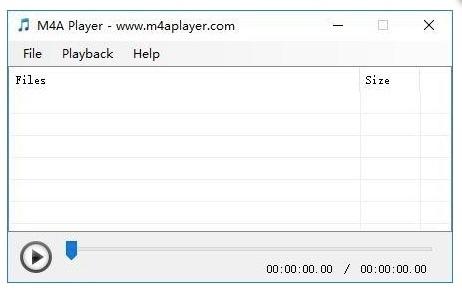 Top 3: Foobar2000
Foobar2000 is a M4A player freeware for Windows. You can play M4A audio files on your iOS and Android devices too. If your M4A file is damaged, Foobar2000 will grab the missing metadata from online sources automatically. However, beginners may have difficulties while using the Windows M4A player. There are also some important add-ons you need to install manually.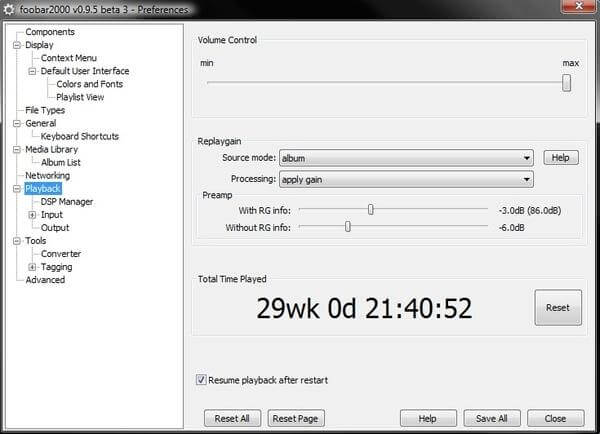 Top 4: MusicBee
MusicBee is a music manager and player available for Windows. You can import music libraries from iTunes, Windows Media Player and other sources. In addition, you can sync M4A music collection with Android and other devices. in spite of common playback features, you can use the built-in search engine to search for missing metadata too. But the M4A player software will slow down your computer heavily.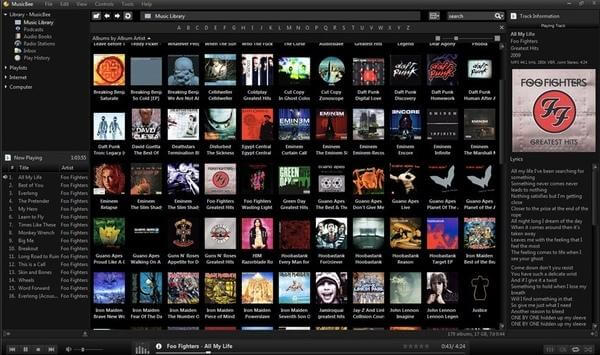 Top 5: QuickTime Player
QuickTime Player can handle most video, audio and image files on Windows and Mac. Thus, you can use QuickTime Player to play M4A on Windows 10/8/7 and Mac. Furthermore, you can record, edit and share M4A and other files. The M4A player software is not totally free. If you want to get more editing features, you need to upgrade to its Pro version.
Moreover, this Apple related player also supports AC3, MP3, etc., playback on Mac.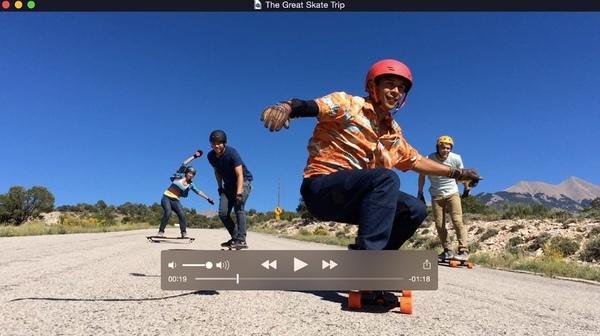 Part 2: Top 3 M4A Player for Android and iPhone
Top 1: VLC Media Player
VLC is a free, open source, portable and cross-platform media player developed by VideoLAN project. You can use it as your free M4A player for Android or iPhone. You can download and share music files via Wi-Fi quickly. In addition, you can also sync M4A music via iCloud, iTunes, Google Drive and many other programs. Though you need to confirm extensive permissions before using the M4A player app.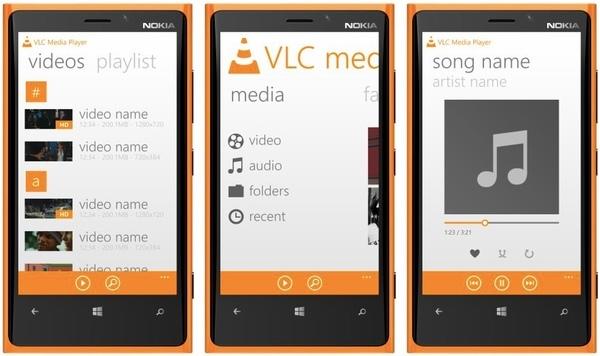 Top 2: Rocket Music Player
Rocket Music Player is an Android M4A player app with in-app purchases. You can get 10 band graphic equalizer and embedded lyrics for M4A playback. If you want to listen to several songs in category, you can create a playlist with the batch selection. The built-in sleep timer is also helpful to save battery. Recently, many users have complained about the annoying ads in the free M4A player apk on Android.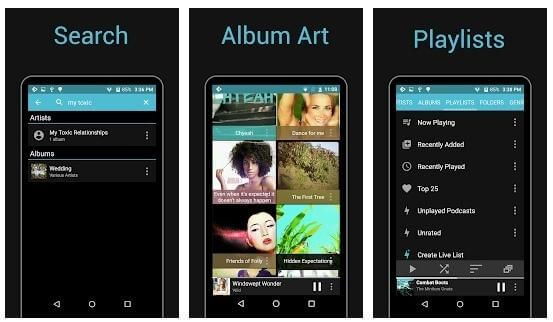 Top 3: Deezer
Deezer is a popular music player for Android that you can listen to music in M4A format offline. Moreover, it can be as the free audio player for WAV, MP3, OGG, FLAC, and many other formats. You can create personal playlists and add any track to your music collection in a single tap. What's more, you can discover podcasts, radio stations and more within Deezer. To get an ad-free M4A player Android app with more features, you need to upgrade to Deezer Premium.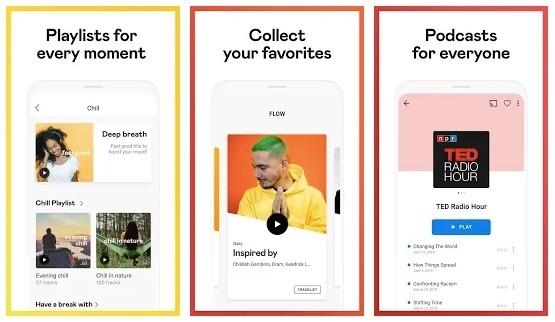 That's all for the best free M4A player review on multiplatform. Each music player can play M4A files with good M4A audio playback experience. If you want to enjoy movies and discs for free, definitely Free Blu-ray Player can be your best choice. It is 100% free and safe to download the program as your M4A player freeware. You can play all Blu-ray/DVD discs and media files on PC and Mac safely and smoothly. It is worth to free download and have a try.