4 Ultimate Final Cut Pro for Windows Alternatives You Can't Miss
Are you longing for video editing software like Final Cut Pro for Windows? We cannot deny that this software can help you with your video editing task, which you can only obtain on macOS computers. However, this doesn't mean you cannot bring on the same level of video editing when you use a Windows-based computer just because you cannot transfer the Final Cut Pro. Luckily, we have heard your laments and have decided to gather four of the best alternatives that will perfectly fit your editing needs using your desktop.
Moreover, allow us to give you a further explanation about Final Cut Pro for you to be convinced that a tool like it, which is necessary for video editing. So, without any further adieu, let's start this cognizance by reading the content below.
Part 1. What is Final Cut Pro
Can you use Final Cut Pro on Windows? As this question is almost everywhere on the page regarding video editing, then let us clearly answer this once and for all. No, you cannot use Final Cut Pro on your desktop or Windows-based computer, for Apple made it to accommodate only its computer devices. But what is it about this Final Cut Pro that many love? What is Final Cut Pro? This software is a non-linear video editor that debuted in 1999 purposely for independent movie makers, documentarians, and people who like making short clips. All the years since it was released have been a roller coaster for this program. There was a time when it was re-released as Final Cut Pro X in June 2011, then in 2020 got its original name back with a complete design.
You might wonder why some users search for Final Cut Pro Windows alternatives. In that case, you might find answers by looking at this video editing program's key features.
Key Features
1. Whooping extensive support on various formats.
2. It supports HDV, DV, and other files with up to 8K quality for editing.
3. Color correction tools.
4. Cinematic mode with 360 degrees video editing.
5. Transitional effects and collaboration mode.
Part 2. Top 4 Final Cut Pro Alternatives for Windows
Behind the beautiful features of Final Cut Pro are the limitations that hold the capacity of a video editor. And yes, aside from its unavailability on Windows, Final Cut Pro offers a steep learning curve for users while being challenged by its price. Therefore, here is the best alternative choice you can acquire for both Windows and Mac.
Top 1. Video Converter Ultimate
First on the list is this Video Converter Ultimate which brings out the meaning of its name. It is the ultimate software that offers powerful features and tools related to your video editing task. It is the best Final Cut Pro for Windows, and Mac comes with a converter that uses ultrafast technology, making the conversion process 70 times faster. Within its converter feature is another video editor with most of the used editors you need. It has menus for rotation, crop, filters, effects, watermark, subtitle, and audio, allowing you to apply all your edits on bulk-uploaded videos. Furthermore, it has a Toolbox where you will find many individual editing tools for your professional-editing needs.
Key Features
1. High-tech Artificial Intelligence and acceleration technologies for hardware and GPU.
2. Toolbox of all the effective video editing tools.
3. More than 500 various formats are supported for input and output.
4. A wide array of transitional effects, themes, and filter presets.
How to Use Final Cut Pro Alternative on Windows
Step 1
First and foremost, please install the software on your desktop by clicking the Download button applied for Windows.
Step 2
Upon launching the tool, click the Plus icon to upload all the video files you need to edit. Then, when the videos are in, click the Star symbol under a file to open the window for editing.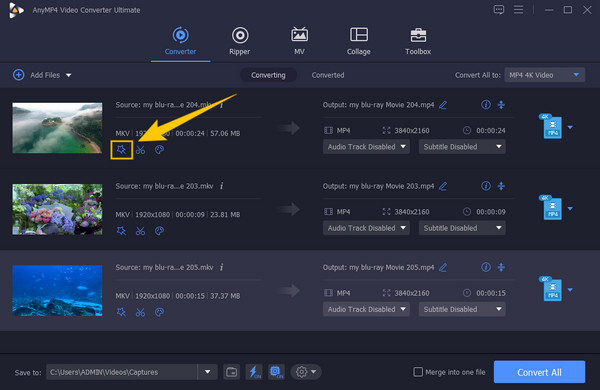 Step 3
In the next window, access the editing tool that your video needs. And once you have adjusted accordingly, click the Apply to All button to employ the changes to the other uploaded videos. Then, hit the OK tab.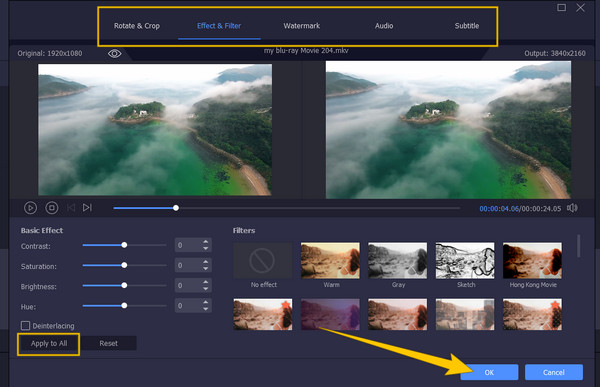 Step 4
Finally, hit the Convert All button on the main interface and wait for the swift process to finish.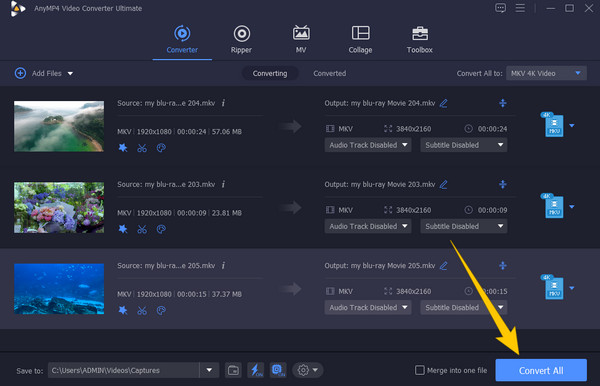 Top 2. HitFilm Express
Next is HitFilm Express, a perfect video editing software for those who love superhero, action, and sci-fi movie creation. It comes with a function where you can animate the characters and images of your clips. Through this tool, you can also select the distortion effects that it offers, such as smoke, fluid, energy, and heat. Along with these are the functions where you can edit 3D models and effects that can bring you to the next level of video editing. However, this might not be for you if you are not for apps that eat up a lot of space on a device.
Top 3. DaVinci Resolve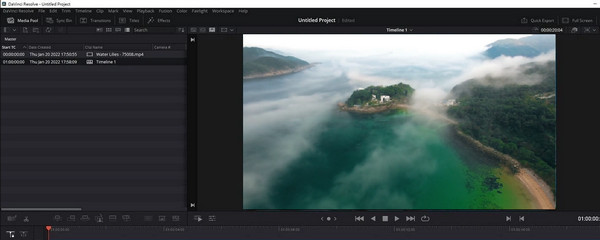 DaVinci Resolve is one of the most sought-after alternatives to Final Cut Pro for Windows. With the great features that it offers, you will feel like it is a paid tool when in fact, it is free. It is packed up with powerful gear for video editing, such as motion graphics, image restoration, advanced audio tools, title card building with VFX, cropping videos, etc. Indeed DaVinci Resolve is suitable for video editor enthusiasts, but beginners might get discouraged by the steep learning curve and high CPU requirement.
Top 4. OpenShot
Finally, here comes OpenShot, a free and open-source video editing software for Windows. What makes this software liked by users are its built-in templates, time effects, layering options, timeline features, reversing videos, and more. Aside from that, OpenShot also comes with a wide range of color adjustment tools, bezier curves, and snapping and scaling features, as Final Cut Pro offers. However, unlike the others, the interface display of this software is not that eye-catching, and it occasionally lags or freezes.
Part 3. FAQs about Final Cut Pro and Its Alternative
What is the vital attribute shall I consider in a Final Cut Pro Windows alternative?
Consider the smooth and fast rendering of the editing application of the tool.
Is Final Cut Pro a free editing software?
No, it's not. However, this software provides a 90-day free trial for its first-time users.
Can I use the top Final Cut Pro alternative for Windows on my Android phone?
No. The Windows-based alternative tools of Final Cut Pro are only workable on a desktop.
Conclusion
See, those are the best alternatives to Final Cut Pro on Windows. We hope this article helped you search for the best video editing tool for your desktop. Leave a message if you want to know more about this content. In the meantime, please feel free to have hands-on experience with the tools. But if you can't, at least have a personal encounter with Video Converter Ultimate and prove its ultimate features yourself.