How to Fix a Corrupted MP4 File for Free
Have you ever got a corrupt MP4 video file and didn't know how to repair it? MP4 is the most common video container format in recent years for its good compatibility and other peerless features. However, they might also be damaged in some cases, like when the recording device suddenly powers off, when the video editing program crashes, or after being attacked by viruses, etc. If you are looking for a solution, don't miss this article sharing with you the most efficient way to repair corrupt MP4 video files.

Part 1: How to Repair Corrupt MP4 Video File With VLC
VLC is a famous multimedia player that plays video files in almost all popular formats. In fact, it is more than a common media player. Many powerful functions embedded in the program are waiting for you to explore. Among them, the video fixing feature is the focus of this tutorial. Let's move directly into the steps to repair corrupt MP4 video file using VLC:
Step 1
Fist, free download VLC media player from https://www.videolan.org/. Then just install and launch VLC media player on your computer.
Step 2
To repair a corrupt MP4 video file with VLC, you have to convert it to AVI format beforehand. When you see the main interface of the program, click on Media and select Convert/Save from the drop-down list.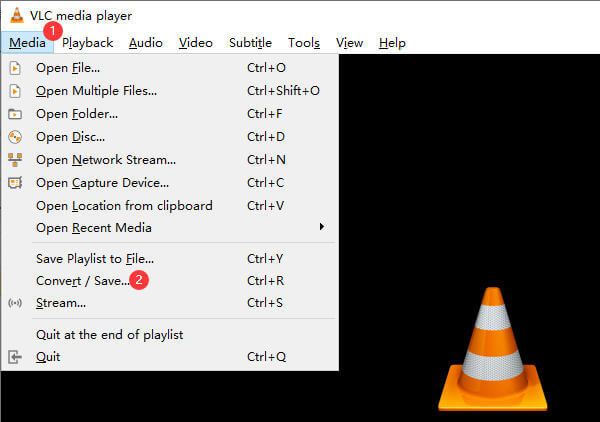 Step 3
Then you will see the Open Media window pop up. Click the Add button to the right of the window and import the corrupted MP4 video file(s). Then just click the Convert/Save button in the bottom right corner of the window.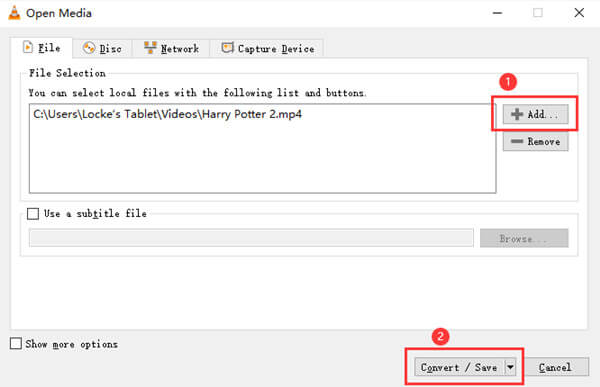 Step 4
Then you will move to the Convert window. Here you need to select a destination for the converted file and rename the new file. You can use the Browse button at the bottom of the interface.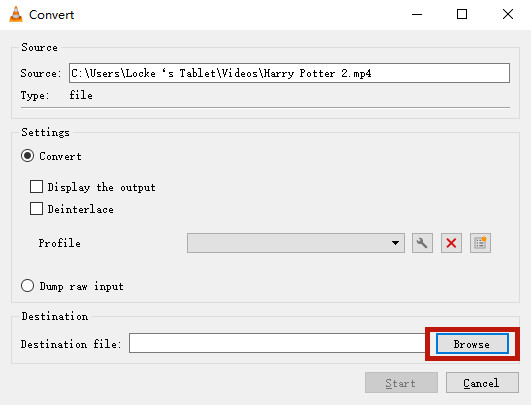 Step 5
A file explorer window should pop up now. Select a destination folder. Then you need to select All in the Save as type menu, and name the file with the extension of ".AVI". At last, click on Save button in the bottom right corner of the window.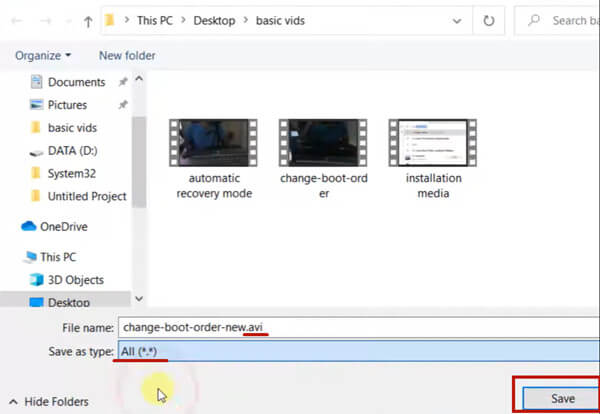 Step 6
It takes some time for VLC to fully convert the corrupted MP4 video file to AVI format. While waiting, enter the Preferences under the Tools tab in VLC.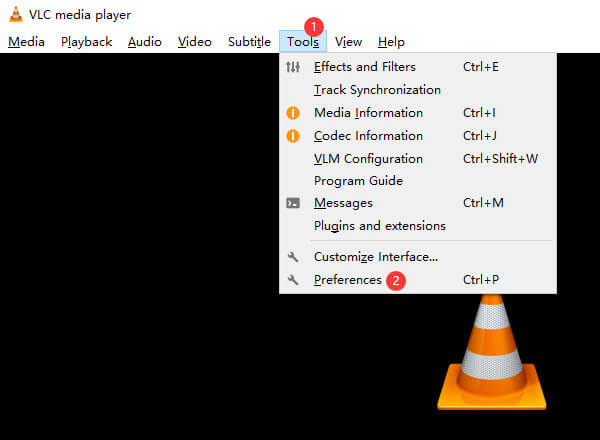 Step 7
Head to the Input / Codecs tab. Then find the Damaged or incomplete AVI file section near the bottom of the window and select Always fix option. Click the Save button in the bottom right corner.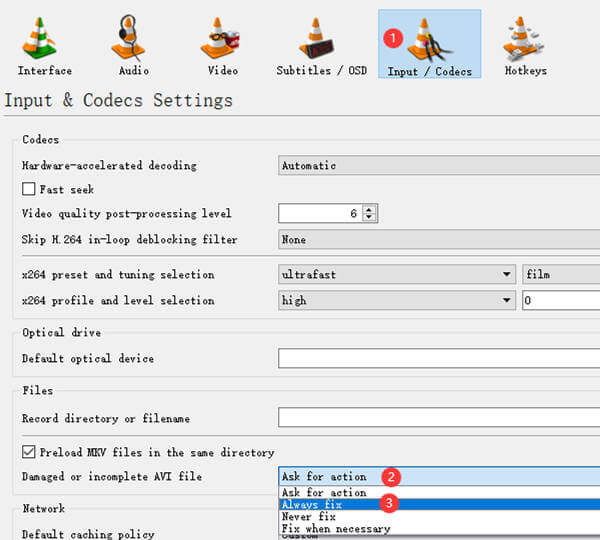 Step 8
When the corrupt MP4 video file is fully converted to AVI format, you can try opening it with VLC. Just drag and drop it into the interface of VLC. VLC will repair the MP4 video and start playing it.
Apart from repairing video files, VLC enables you to convert AVI, MP4, etc. to popular media formats.
Part 2: Recommendation: A Safe Video Player for MP4
What is the best multimedia player for MP4 videos? We recommend Blu-ray Master Free Blu-ray Player. Though called Blu-ray player, it is actually an all-in-one multimedia player that plays hundreds of popular video formats including MP4, MOV, MKV, WEBM, MTS, AVI, VOB, M4V, WMV, MTS, and more. Here are several key features of it:
1. 100% safe to use and never damage your MP4 file.
2. Compatible with slightly damaged MP4 video files.
3. Easy-to-use and intuitive user interface.
4. Play Blu-ray and DVD disc video/file/ISO without any hassle.
Steps to play MP4 video file with Blu-ray Player:
Step 1
Import the MP4 video
Download and install Blu-ray Player on your Windows or Mac. Click the Open File button in the middle of the interface. A file explorer window will pop up. Select and open your MP4 file in it.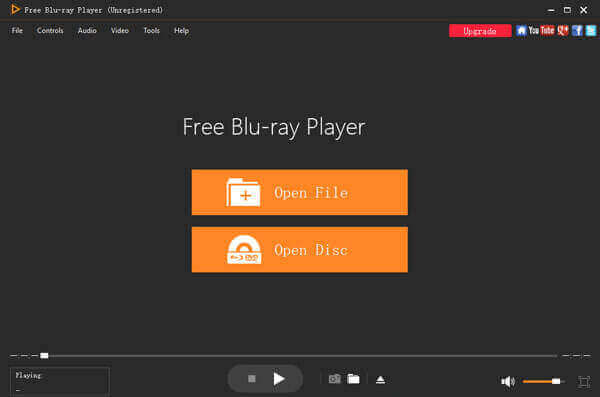 Step 2
Start playing something
To start with, you can click the Playlist button at the bottom of the player's interface to show the titles and chapters on the right side of the interface. Double click any of them to start playing.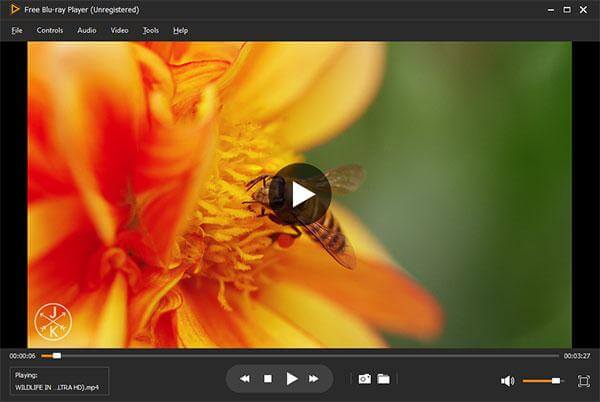 Step 3
Control the playback
To play, stop, forward, volume up, and volume down, just click on the Controls tab in the top left corner. Audio settings are under the Audio tab. Video settings like video track, subtitle track, deinterlace, and screen size can be found on Video menu.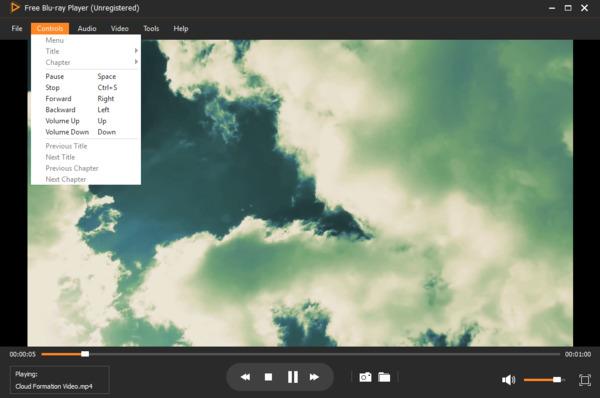 Part 3: FAQs about Repairing MP4 File
1. Can I fix a corrupted MP4 file?
Yes, you can repair corrupted MP4 videos, but not all of them can be repaired perfectly. That means you may lose some segments of the video, get some laggings in it, or find the video not as clear as it was, etc. Try repairing the damaged MP4 with VLC player.
2. How to avoid damaging MP4 video file?
When transferring your video files, make sure the transfer is fully completed before you close the program or window. When you want to power off your computer, or when the laptop battery is dying or there is going to be a blackout, make sure your file is not running or under editing.
3. What professional tools are recommended to repair corrupt MP4?
These four programs are good: Remo Repair AVI, VLC media player, Kernel Video Repair, and Recoverit Video Repair.
Conclusion
In this post, we shared how to repair corrupted MP4 video files for free using the famous VLC multimedia player. There is a built-in function in VLC to fix incomplete or damaged AVI video. Our solution is base on it. Since your original video files are not in AVI format, you need to convert them to AVI format beforehand, which can also be done within VLC. Do you have any difficulty when trying to repair MP4 video files? Don't hesitate to let us know!
More Reading
How to Play MP4 Files on Mac When QuickTime Doesn't Play MP4
If you can't open MP4 files with QuickTime Player on your Mac, you can read this article to learn 3 efficient methods to solve QuickTime can't play MP4 and open MP4 on Mac.
MKV V.S. MP4: Which is Better?
You must be familiar with MKV and MP4, but do you know the in-depth information about them? Should you choose MKV or MP4 to save on your computer? Read this article, you will learn about the differences between them.
2 Best Ways to Convert M4A to MP4 on Windows and Mac
When you want to convert iTunes M4A to an Android phone or other devices, you can learn more about the 2 efficient ways to convert M4A to MP4 with or without DRM protection from the article.
How to Convert WLMP File to MP4
Did you fail to open a WLMP file on your computer? The fact is no media player can play it. You need to convert the WLMP to MP4. This article will give you 3 ways to convert WLMP to MP4.