6 Remarkable Video Speed Editors to Assimilate Online, Desktop, and Smartphones
Have the best companion to control your video at any speed. March with the trend as you unleash your creativity in video editing to catch more viewers. One of the inclinations to develop a friendly and trendy video is by amending the speed, where you speed up or slow down the best captured content. For this reason, you will need an impeccable video speed editor to do such a task. You may see many tools that offer you many features, but the question is, are they guaranteed to be the best for you?
Fortunately, in this article, six of the anticipated video editing software were gathered and outlined. You can be sure that just like how others trust these six programs, you too can claim the guarantee of their greatness after reading the entire content of this article.
Part 1: Top 2 Ultimate Video Speed Editors on Desktop
Here are the two video editors that will ultimately manage the speed of your clips.
Top 1. Video Converter Ultimate
Suppose you want to manage your video's speed ultimately. In that case, this Video Converter Ultimate is what can help you the best. It is the video speed changer software that you can download on Windows, Mac, and Linux-operated computers. Furthermore, this tool will enable you to experience limitless speed control over your video. You can modify it by speeding it up to 8 times faster and slowing it to 0.125x. Besides that, it can assist you in transforming your video into the perfect quality you are longing for. While it accelerates the speed and the quality of your video, it also accelerates your hardware for you to have a smooth and swift process of modifying the rate of your video.
What makes it more impressive are the key features that you can enjoy with this software, for it contains all the video editing tools you think of. See the information below to prove why this is the best video editing app to speed up and down a video.
Key Features of Video Converter Ultimate
1. Easy navigation process.
2. Quality optimizer to make the video high in a quality display.
3. Wide variety of output formats, like MP4, MOV, AVI, WMV, and more.
4. Resolution modifier where you can transform the video up to 4K.
5. Built-in media player with converter, ripper, and maker of movie collages and 3Ds.
How to Edit the Speed of a Video
Step 1
Launch the software after a free and quick installation. Then, hit the Toolbox menu to see the multiple video editing tools and look for the Video Speed Controller selection.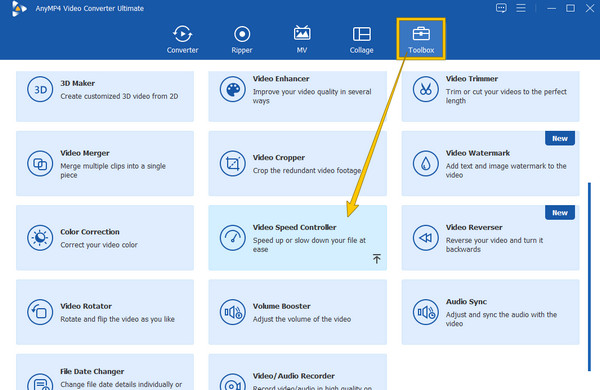 Step 2
Now upload the video that you need to edit. Click the Plus icon at the center of the popped-up window of this app and edit the video speed after.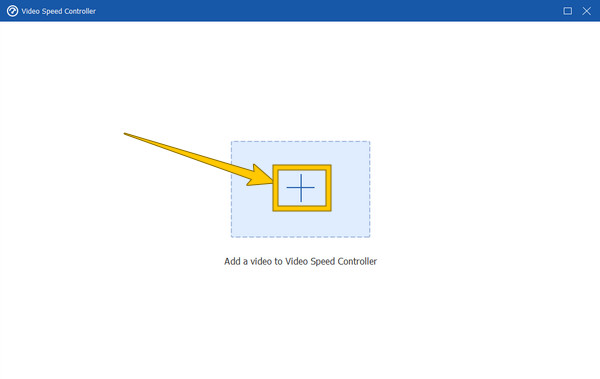 Step 3
Once the video is uploaded, it will play automatically, for it also serves as a media player. Under the Preview panel, you can freely navigate on the speed control. Then, you can hit the Setting icon next to the Output section to modify the other presets. Otherwise, you can already hit the Export button to apply the changes.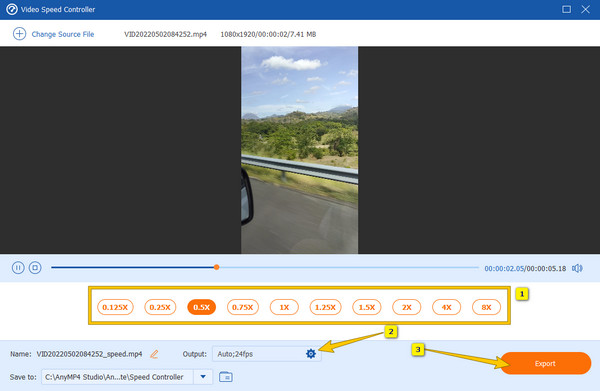 2. VSDC Video Editor
VSDC Video Editor ranks in the top two, as it is one of those free software that provides powerful editing features. One of those tools is its speed editor, which can speed up the video in an ultimate way, giving you the exact speed you need. Besides being a free video editing software with slow-motion reverse fast-forward navigation, it also comes with multiple functions. It can also convert your audio and video into various formats such as AVI, MP4, WMV, FLV, MPG, and more.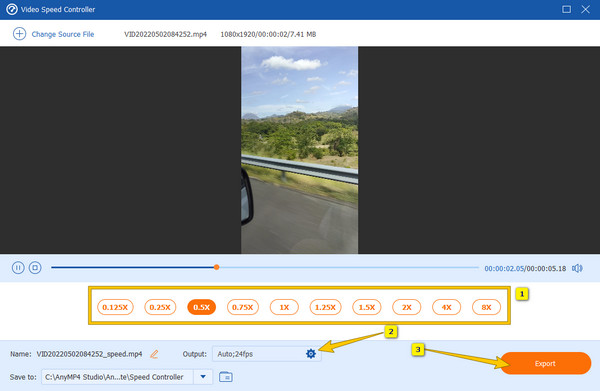 Pros:
1. It edits the speed at the exact rate that you inputted.
2. It is free to use.
3. It's multifunctional.
Cons:
1. It comes with a professional-looking interface that looks challenging for beginners.
2. Presets and other settings are hard to find.
Part 2: 2 Best Video Speed Editing Apps on Android and iPhone
1. KineMaster
KineMaster is a video editing app that is equipped with advanced tools. Besides the professional options to trim, cut, and add various effects to the video, it also allows you to lavish its professional features to edit the speed of your video, where it offers up to 16X faster, and 0.125 on slow mode. This video editor speeds up iPhones and Androids alike and provides the same excellency for both.
Pros:
1. It has impressive video and audio effects.
2. Allow you to add layers.
3. Versatile and multifunctional app.
Cons:
1. It doesn't let you preview the output while editing.
2. It can't modify two videos simultaneously.
2. Videoshop - Video Editor
Another multifunctional app that you can trust is Videoshop. This application lets you change the video speed in no time. In fact, it only takes three steps to execute the task. In addition, this app also allows you to rescale your shots and create stop-motion animations within your video.
Pros:
1. It is equipped with essential video editing tools besides speed control.
2. It allows you to modify the quality display of the video.
Cons:
1. It is not entirely free.
2. The free version is very limited.
3. It works for Android only.
Part 3: 2 Amazing Free Video Speed Controllers Online
1. Kapwing
Kapwing is the top slow-motion and fast-forwards video editor online. This free online tool lets you change the speed of your video from 0.025x slower and 4x faster. Furthermore, there are many reasons to like Kapwing, and one is its multiple options for enhancing your videos for free.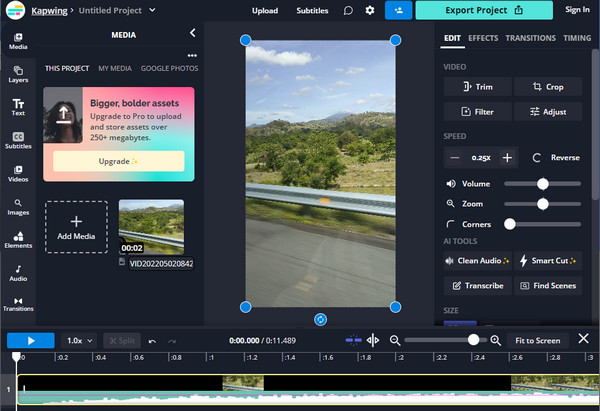 Pros:
1. Rich with video editing tools.
2. It makes your video 4X faster.
Cons:
1. The free version produces watermarked output.
2. The output of the free version is MP4 only.
2. Clideo
Clideo completes the list of the best video editing programs in this post. This online tool lets you edit the speed of the video using your computer and mobile device. And changing the video speed has made it easy, for it provides you with a slider where you can adjust the speed quickly.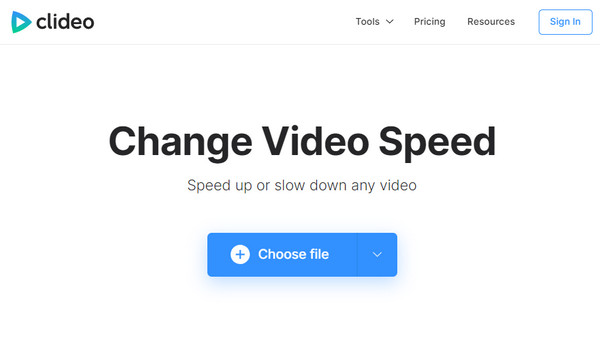 Pros:
1. It is a video speed editor online that is easy to use.
2. Speed up and slow down your videos from 0.5x to 4x.
Cons:
1. The video editing features are lacking.
2. It is sometimes slow to upload, even on a strong internet.
Part 4: FAQs about Video Speed Editor
Why did the audio turn to a high pitch after speeding up the video?
This is the normal reaction of the video's audio after speeding up. This is because the frequency of the sound gets higher as the video compresses due to a fast forward action. However, you can still preserve the tune of the audio with proper settings.
Is it necessary to convert the video into other formats after changing the speed?
No. You have the option to change or retain the format of your video after editing its speed.
Does the iPhone have a video speed editor?
No iPhone doesn't have a built-in editor for video speed.
Conclusion
You can now edit your videos confidently with the best video speed editors that you comprehend. Please find time to try all of them as you can, and see for yourself which will provide you with the assistance you need. Therefore, choose Video Converter Ultimate if you still can't decide and want to seek our best opinion. Because this software is the only tool that provides everything a video editor needs.