[Solved] How Can You Play Blu-ray Movies on Wii
Can you play Blu-ray disc on Wii or Wii U? The answer is no. But there are some workarounds to play Blu-ray movies with Wii you should know. Just read more about the article and choose the desired solution according to your requirement.
Part 1: Does Wii/Will U Play Blu-ray?
As a home video game console, Nintendo's Wii has some excellent games and great functions. You can rely on wireless blue-tooth connection of remote controllers to control the video and game play.
Can Wii Play Blu-ray?
No.
Wii does not play Blu-ray discs or DVDs, CDs, partly because Nintendo's game console is designed for video games but not video entertainment. There might be some hacker devices or software that claimed to play Blu-ray on Wii, which might also turn Wii into a brick.
Part 2: How to Play Blu-ray Movies on Wii U Directly
Just as mentioned above, Wii and Wii U cannot play Blu-ray discs directly. You can still watch Blu-ray movies in MP4 or other high quality video formats on your game console. Free Blu-ray Ripper is the free Blu-ray ripper to convert any Blu-ray disc to Wii compatible formats with the original quality.
1. Convert Blu-ray movies for Wii or Wii U.
2. Support a wide range of output formats and portable devices, including Wii.
3. Advanced hardware acceleration to rip the Blu-ray movies with a fast speed.
4. Preview Blu-ray movies with the built-in media player before ripping.
5. Provide extensive custom options and video editing tools.
How to Rip Blu-ray to Videos for Wii with the Original Quality
Step 1
Download and install Free Blu-ray Ripper to your PC. Then insert the Blu-ray disc into your Blu-ray drive and launch the Blu-ray ripper. Click the "Load Disc" button to import the Blu-ray movies into the media library.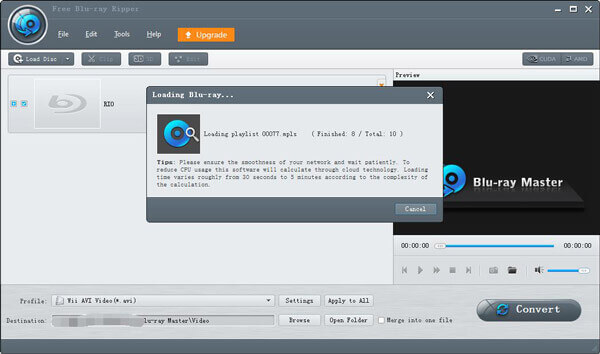 Step 2
Choose the main movies or other Blu-ray clips you want to play on Wii. Just check the size for the movies the right side to find the main movies easily. Then click the Profile button and choose the "Wii" as the output format.
Step 3
Select you desired audio and subtitle track from the Audio Track and Subtitle options. Moreover, there are some video editing features on the top ribbon, such as Clip, Edit and more to further edit the videos.
Step 4
Click the "Browse" button to set a specific directory for the output videos for Wii U. Preview all movies and click the "Convert" button to start ripping Blu-ray movies on Wii U with the original quality.
Step 5
Then you can copy the ripped Blu-ray movies on your computer to a USB stick. Connect the USB stick to Wii or Wii U, you can load and play the Blu-ray movies on Wii as a digital format now.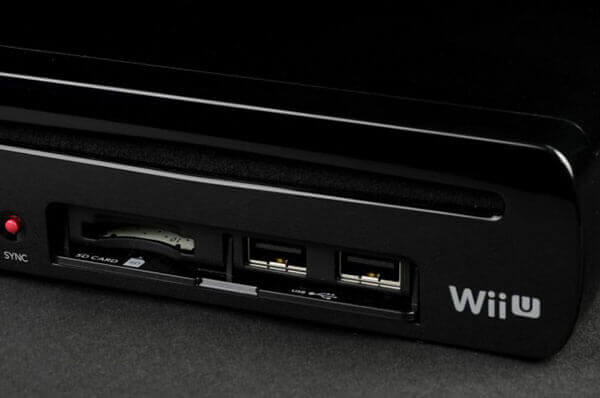 Note: Sometimes, Wii cannot play Blu-ray movies even though you have ripped the Blu-ray disk to digital videos. In such case, you can connect your Wii and computer to the same Wi-Fi network and stream Blu-ray movies from your PC. Moreover, Wii and Wii U support a variety of video streaming services.
Part 3: How to Sync Blu-ray Movies to Wii from PC
How about sync the Blu-ray movies to Wii from PC? It is another workaround to play Blu-ray disc on Wii. Just take advantage of the Wireless router and fast speed Wi-Fi environment to sync the Blu-ray movies to Wii from PC. Just find the detailed process as below.
Step 1: Go to "Internet Settings" > "Wii" > "Wii Settings", scroll down to choose the "Internet" option. Select the "Connection Settings" and choose the first available one.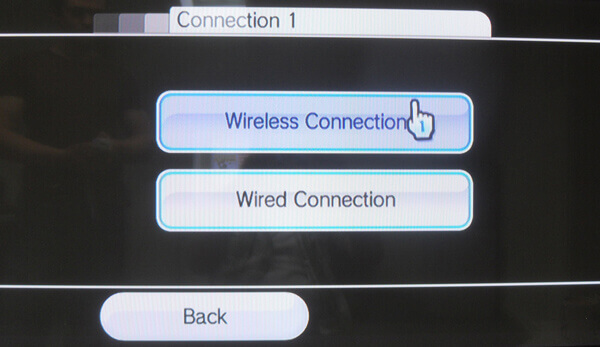 Step 2: Select the "Wireless Connection" > "Search for Access Point", you can select the one as the computer after Wii detects wireless networks. Click the "OK" button to confirm.
Step 3: Return to your computer and double-click the "Nintendo Wi-Fi USB Connector" icon in the lower right corner of your screen. Find your Nintendo Wii on the list of available devices and click "Grant permission to connect."
Step 4: Once you connect Wii to PC via Internet, you can choose the free Blu-ray player to play Blu-ray discs, ISO image files or Blu-ray folders with the best quality.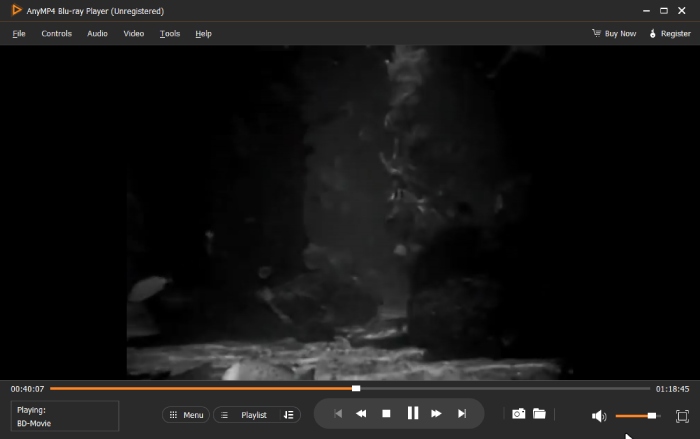 Note: You can also use the AV cable to connect Wii to PC for playing Blu-ray movies. The component AV cable will give you the highest resolution, which is 480P, connection between Wii and PC. While the videos stored on Blu-ray discs up to 2160P resolution. In another word, it is not the best option to play Blu-ray movies on Wii or Wii U.
Part 4: FAQs of Playing Blu-ray Movies on Wii
1. What are Compatible Video format of Wii?
Wii allows you to play digital video files from SD card or by wireless connection. Just make sure you use the compatible video formats for Wii. It supports AVI, MOV, MP4 and other video formats with MPEG codec.
2. Can Wii U Play Blu-ray?
Wii U is the successor to Wii, which does not support Blu-ray discs as well since Nintendo does not pay licensing fees. But Wii U includes a modified Blu-ray drive as a hidden function to stream videos from your computer to Wii U, which you can use hackers to play Blu-ray movies.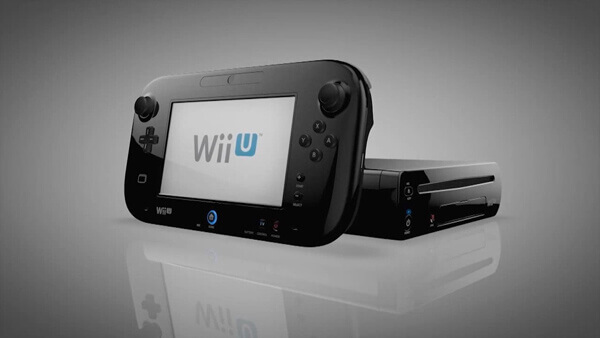 3. Why can't I play Blu-ray on a Wii?
Wii is created by Nintendo for focusing on fund and video games, not multimedia entertainment.
The Wii console does not play DVD, HD-DVD, Blu-Ray discs, CD music discs, or movies/music stored on SD cards, USB hard drives, or other portable memory devices.
4. Can I play DVD movies on the Wii?
No, but you can rip the DVD disc to a video file so that you can play DVD movies on Wii.
5. Does Xbox One play Blu-ray?
Yes. For playing Blu-ray movies on Xbox one, you should install the Blu-ray player software on Xbox One. Then get the player play the Blu-ray movies. But for your information, Xbox 360 cannot play Blu-ray.
Conclusion
Based on the information in the article, you should learn more about how to play Blu-ray movies on Wii or Wii U. First of all, Wii was designed for video games, but not HD video entertainment. So, you cannot play Blu-ray on Wii directly. Just find the alternative solutions to rip videos from Blu-ray disc using BD Master Blu-ray Ripper via SD card or sync Blu-ray movies with a Wi-Fi network.