5KPlayer: Worth Installing or Replacing?
Choosing a media player is important for people in the technology industry. It is because this media player will be your guide and confidante in playing back your precious media file without letting you experience a quality loss. Yes, some media players affect video quality, especially those that cannot support high-quality ones. Hence, if the 5KPlayer is one of your choices, but at the same time, in doubt, if it has the attributes that make it the perfect media player, then this review is the perfect collaborator in your decision. Therefore, let's get to the main agenda of reviewing the media player and meet the best substitute otherwise.

Part 1. What is 5KPlayer
If you are to find a media player that can be acquired on a Mac or Windows computer, this 5KPlayer is one of the popular players to appear on the search bar. But what precisely describes this player, and is 5KPlayer safe? To answer these questions, this player is the collaboration of a video player, audio player, online downloader, DLNA, and AirPlay that you can use for free. When it comes to the platform that it supports, you will be glad that you can acquire it on Windows 7 to Windows 10 and on Mac X/High Sierra. Furthermore, it comes with great features that are listed below.
1. TIt has an Airplay feature that allows you to play videos on a wider screen.
2. It comes with built-in hardware acceleration.
3. Support up to 8K videos.
4. Extensive library for your music and video files.
5. Video and music downloader.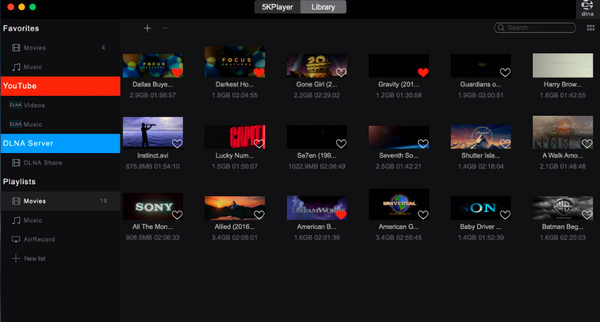 Part 2. Top 5 5KPlayer Alternatives
Features
5KPlayer
Blu-ray Player
VLC Media Player
GOM Player
SMPlayer
JW Player
Platform
Windows and Mac.
Windows and Mac.
Windows, Linux, Mac.
Windows and Mac.
Windows and Linux.
Windows, Linux, and Mac.
Price
Free
-Free Trial.
-The 1 monthly license is $24.96.
-Lifetime license is $45.96.
Free
$15 for a lifetime license.
Free
-Free Trial.
-$10 per month.
Recommended For
Intermediate.
Beginners.
Intermediate.
Intermediate.
Intermediate.
Intermediate.
Pros
1. With multiple features.
2. It is unlimitedly free.
3. It supports high-quality videos.
4. It lets you download media files online.
1. With great features.
2. It supports regular and all Blu-ray videos.
3. Complete playback control.
4. It has a snapshot feature.
4. With the smoothest playback ever.
1. It is a cross-platform software.
2. It comes with extra functions.
3. complete playback control.
4. It is free software forever.
1. It supports 360-degree kinds of videos.
2. It can play up to 4K videos.
1. It is 100% free to use.
2. It loads media content smoothly and fast.
3. It can stream online videos.
1. Full of features.
2. It offers an online media broadcast.
3. Support high-quality videos.
Cons
1. Not beginner friendly.
2. The Mac version has many playback shutters.
1. It is not entirely free.
2. It is more of a media player than a media editor.
1. The extra features are difficult to navigate.
2. It is more of a media player than a video editor.
1. It has a bit of a messy interface.
2. You need to scan it first before you can install it securely.
1. It cannot support 4K and Blu-ray videos.
2. It has an outdated-look interface.
3. It works on Windows and Linux only.
1. Some features are confusing.
2. It requires a high system.
3. It needs a fast internet connection.
Supported Video Formats
MP4, AVI, M2TS, FLV, MKV, WMV, and MTS.
All popular Blu-ray and regular videos like AVI, MOV, WMV, MP4, MKLV, MTS, and M2TS.
All popular video formats include MP4, WMV, AVI, MOV, AND MKV.
AVI, MKV, MP4, WMV, MOV, MPG, 3GP, and more.
Almost all video formats, including MPEG, MP4, AVI, MKV, and DivX.
All popular video formats, including HTML5.
Top 1. Blu-ray Player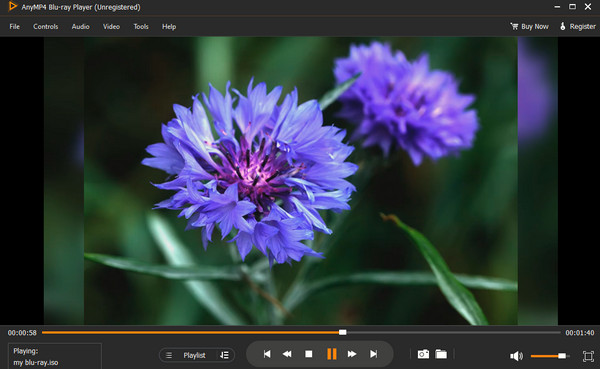 Blu-ray Player is one of the best choices for Blu-ray Master. Why is it the best 5KPlayer alternative? Blu-ray Player has all the great attributes that a media player must have. It provides a very simple yet intuitive interface that comes with many selections and options that will enable you with the best watching experience. Furthermore, it offers an excellent screenshot feature that lets you capture the most awaited part of your video in a high to even lossless image display quality of output. Moreover, it supplies various tools like deinterlacing, aspect ratio adjusting, effects, and cropping that you can find on other media players.
On top of that, this Blu-ray Player gives you an economical price worth its attributes as a whole. And those who will try it for the first time can enjoy its free trial with the same full functions. Additionally, if your existing 5KPlayer has malware suspicions, we bet you won't experience it with this amazing alternative since it has technology making it safe to use.
Top 2. VLC Media Player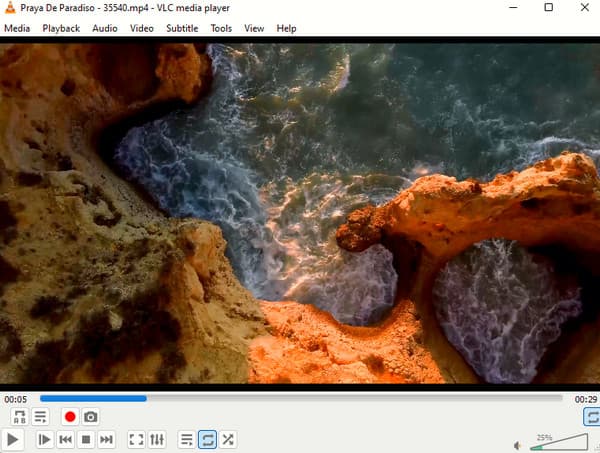 VLC is another one-of-a-kind media player you can acquire anytime on your computer. It is something you cannot miss since it is popular. Even though beginners cannot appreciate it that much, intermediate and professionals can agree that its additional features are great. Such features like a video converter effects adjustments and its ability to multicast in IPv4 or IPv6 systems. Thus, if you want these attributes, then VLC is a good choice. You also can use VLC to crop videos.
Top 3. GOM Player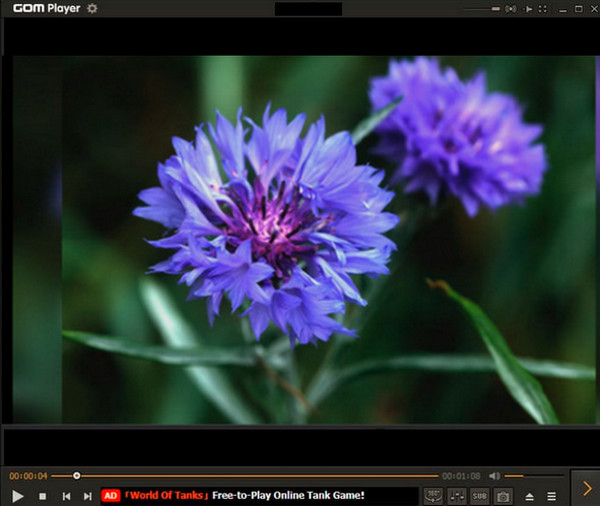 If you want an alternative to the 5KPlayer for Windows that can play a damaged media file, then this GOM Player is the one for you. Yes, you read it right. This media player is capable of finding a codec to play your files that are damaged. However, it can only be done on its Windows version. Another thing that can pull you to like it is its support for VR videos and videos with 360 degrees.
Top 4. SMPlayer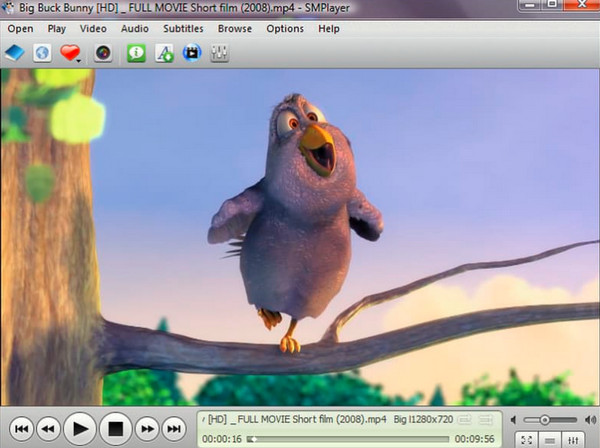 Next on the list is this SMPlayer, a media player that caters to videos, movies, and audio files. Even though its interface says otherwise, one factor that makes it special is its ability to play online videos smoothly. Furthermore, it offers updated features such as a playback speed changer, subtitle adjuster, video and audio filters, and a video equalizer. Unfortunately, you cannot count on this 5KPlayer alternative if you want to play Blu-rays and 4K videos.
Top 5. JW Player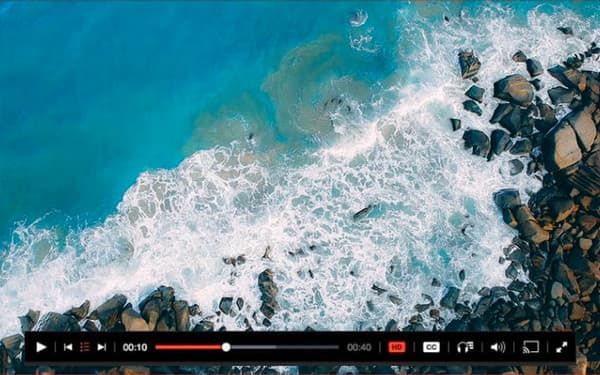 Lastly, we have this JW Player, another media player that supports HTML5 videos. Furthermore, it is believed to support high-quality videos on different platforms that it supports. In addition, it lets you cast your video file on a bigger screen like TVs. However, many who tried it have been disappointed to know that the tool's free trial is hiding, for many have been tired of looking for it. Nevertheless, it is still a media player that is accessible and supports a wide range of file formats.
Part 3. FAQs about 5KPlayer and Its Alternatives
Are all these 5KPlayer malware free?
Yes. However, you cannot avoid that sometimes, for some reason, tools are being attacked by malware, making them like a part of the software itself. Hence, if you want the safest media player among the alternatives, then go for Blu-ray Player.
Does 5KPlayer have ads?
No. 5KPlayer is free from ads and bugs.
Is VLC better than 5KPlayer?
VLC and 5KPlayer have the same level when it comes to media playing. However, 5KPlayer has the upper hand concerning downloading songs.
Conclusion
To sum up, 5KPlayer is a good player to acquire. However, we cannot deny its limited capacity. Hence, if you don't consider installing it on your computer, then feel free to replace it using the top five alternatives. And for a better and smoother playback experience, use Blu-ray Player.