GOM Media Player: Learn Something About it and Its 5 Best Alternatives
Do you consider acquiring the GOM media player for your pc but are still hesitant due to the drawbacks that you discover? Then, this is the perfect time to meet the five best alternatives that you may consider getting instead. This article outlines not just the description of each player in the alternative list but also their advantages, drawbacks, supported formats, and others that will add to your way of decision. The compilation of the media players results from the votes and reviews of the unanimous users who had hands-on experience with all the tools. Thus, you can assure the reliability of the information based on the factual statements below.
Part 1. What is GOM Player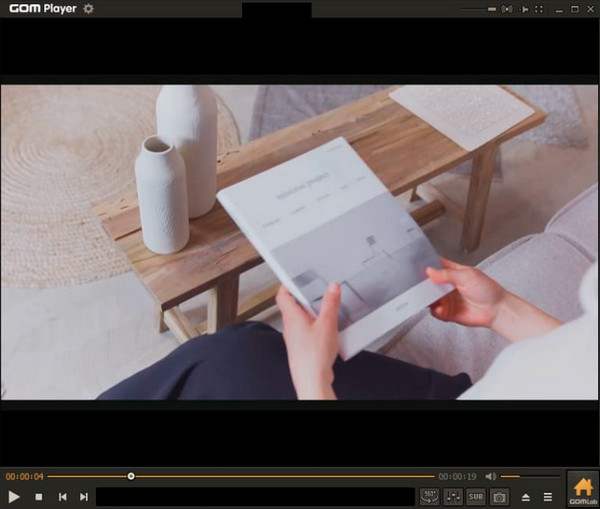 The GOM Player for PC has been a globally popular free video player for years. This player can install all needed codecs for smooth playback of your chosen media. Furthermore, one of the amazing features everyone loves is its ability to support videos with 360 degrees and VRs. Aside from that, it also gives you a seamless playback function on 4K and 1080p videos. We cannot see how good it is for its free service. Despite being a free tool, we may expect it to have advertisements all over its interface, but it is the other way around because this free media player is free from ads. However, we can only expect its free version to be free for a while since it has limitations you can easily reach when dealing with large files. Hence, you can subscribe with its lifetime license for 10 dollars to have unlimited service.
Part 2. Top 5 Alternatives of GOM Player
You will need the alternatives to GOM Player if you cannot stand its downsides. Good thing this article only gathered what we and many users labeled as best with the similar positive traits of the subject media player.
Features
GOM Player
Blu-ray Player
PotPlayer
5K Player
Cisdem Video Player
VLC Media Player
Platform
Windows and Mac.
Windows and Mac.
Windows.
Windows and Mac.
Windows and Mac.
Windows, Mac, Android, and iOS.
Price
Free, and $15 for the unlimited license.
Free and $45.96 for the lifetime license.
Free
Free
Free and $9.99 for a lifetime license.
Free
Recommended For
Playing 360 degrees videos.
Playing any type of Blu-rays and UHD videos.
Playing 3D and 360-degree videos.
Playing 8K videos.
Playing 5K videos.
Playing 4K videos.
Supported Video Formats
MP4, AVI, WMV, MOV, FLV, MKV, and more.
Nearly all regular video formats, such as MP4, MOV, WMV, MTS, M2TS, VLC, MKV, WebM, etc.
And Blu-ray disc, ISO, and DVD folder.
All popular video formats include MP4, WMV, AVI, MOV, AND MKV.
MP4, M2TS, AVI, WMV, FLV, MKV, and MTS.
MP4, AVI, MOV, WMV, MPG, FLV, MKV, and more.
Almost all video formats, including WMV, MP4 AVI, MKV, AND MOV.
Boons
1. It supports VR and 360 degrees videos.
2. With tools to search codecs.
3. It comes with a subtitle finder.
1. It supports cinematic Blu-ray and DVd movie playback.
2. It supports subtitles and audio tracks.
3. Rich with advanced technologies.
4. Hardware acceleration.
1. It comes with a wide range of configurations.
2. It can stream on a TV screen.
3. Supports up to 8K videos.
1. It offers various helpful features.
2. It supports up to 8K videos.
3. It enables you to grab online media files.
4. It is entirely free.
1. It offers converter features.
2. You can use it for free.
1. It is flexible with supporting OS.
2. Many great features are available.
3. It is totally free.
Banes
1. It has potential malware.
2. The interface is a bit messy.
3. It doesn't support Blu-rays and DVDs.
1. It is a bit pricier than GOM Player.
1. It is not available on Mac.
2. t loads the video so slowly.
3. There are confusing settings available.
1. It is not advisable for beginners.
2. The Mac version is not as smooth as the Windows version regarding playback.
4. It comes with pesky ads.
1. It provides a limited video setting.
2. It hardly supports videos with higher than 5K quality.
1. Its extra features are hard to navigate.
Top 1. Blu-ray Player Chosen by Blu-ray Master
Here comes the top alternative to GOM Player in this list, the Blu-ray Player opted by Blu-ray Master. This flexible media player software can play all Blu-ray discs and ISO, IFO, and DVD folders. We must also acknowledge its seamless playback of almost all types of regular videos that you can play smoothly. Furthermore, this remarkable media player has an elegant interface, displaying straightforward and complete playback controls. We should also mention its special feature of a screenshot that captures the best frames of your movie in a high-quality picture display. Overall verdict, this player deserves its rank when it comes to quality, flexibility, and security.
Top 2. PotPlayer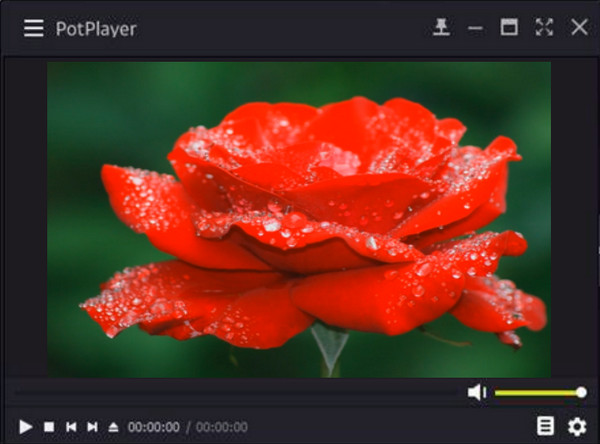 Next on the remarkable alternatives of GOM Player for PC is PotPlayer. It is a Windows-based media player that offers multiple features that will benefit you and your media playback task. You will enjoy its smooth playback without worrying a penny about paying since it offers a free service. Furthermore, if you love watching VR and 3D videos, this PotPlayer is the one to seek.
Top 3. 5K Player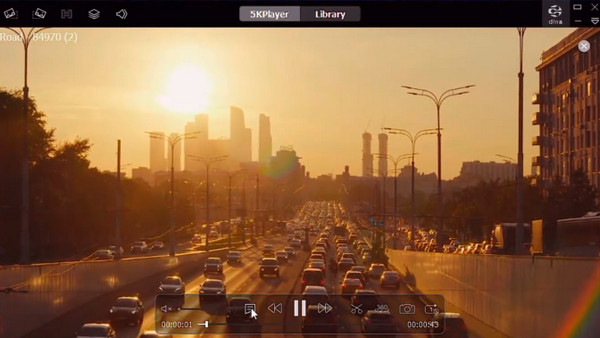 If you are looking for a free cross-platform design media player, then you can consider this 5KPlayer. This media player offers interesting functions to edit a video and organize your media library. Furthermore, it also supports various video formats, allowing you to play any video you have on your device. However, since it is free to use, you can never avoid the pesky ads all over its interface.
Top 4. Cisdem Video Player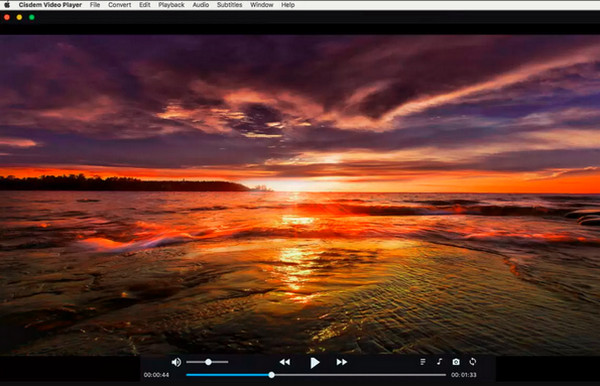 Even though it supports only 5K videos, you still need to consider the ability of this GOM media player alternative, Cisdem Video Player. This tool loves to showcase high-quality video playback while giving a lightweight interface. Furthermore, it also offers a snapshot function that will enable you to capture your favorite movie or video scene in a seamless image display. And then, share the shots with your friends.
Top 5. VLC
VLC has always been on the list of the best alternatives to a media player. Why not? Many love how it works for free while providing high-quality video and movie displays. In addition, it is also one of the most flexible media player software that you can acquire on both computers and mobile devices. Despite that, it also provides a plug-and-play ability for media playing. However, it is the other way around regarding its other functions.
Part 3. FAQs about GOM and Alternative Players
Can I play Blu-rays using GOM Player?
No. Unfortunately, GOM cannot support Blu-rays unless you have the right codec for Blu-ray movies.
Why does my GOM Player have no audio?
GOM Player sometimes stops playing sound due some software glitches, which is what it needs to fix in the future.
Is it worth purchasing the premium version of GOM Player?
It depends. This is because although it offers the software's full features that you cannot find in the free version. As a matter of fact, many of the Pro version users come with a common denominator of how satisfied they are with the ease of use, and features. However, as its main cons, it sometimes lags when playing large files.
Conclusion
After reading this article, you may or may not proceed to hit the GOM Player download button. Still, you need to consider grabbing the other alternatives presented in this article, for they consist of beautiful features, especially the Blu-ray Player.