AVCHD Media Player – 4 Best Programs to Play AVCHD MTS Videos on Windows and Mac
"I can't play the video recorded with Panasonic SD60 with Windows Media player on Windows 10. The video quality is not good enough and I cannot get sound on the AVCHD video."
What are the best AVCHD media players for Windows and Mac? If you simply import the AVCHD MTS videos to Windows Media Player or QuickTime, the default video players might not playback the videos. Is there a free AVCHD video player to watch MTS/M2TS videos with high quality? Just learn more about the 4 most efficient tools from the article.

Part 1: Free AVCHD Media Player for MTS/M2TS Videos
Free Blu-ray Player is a free and versatile AVCHD media player that supports MTS, M2TS, MP4, AVI, FLV, and more others. Moreover, it also enables you to enjoy movies with 720P, 1080P, and even 4K files. There are multiple screen modes to watch AVCHD MTS movies.
1. Compatible with AVCHD MTS/M2TS, MP4, AVI, and more other formats.
2. Play MTS and M2TS videos with 720P, 1080P, and 4K with original quality.
3. Support multiple screen modes, such as full, half, normal, double, etc.
4. Capture your favorite snapshot during the AVCHD video playback process.
Step 1
Download and install Free Blu-ray Player on your computer. Launch the program and click the Open File button to import the AVCHD MTS videos from the Panasonic camcorder.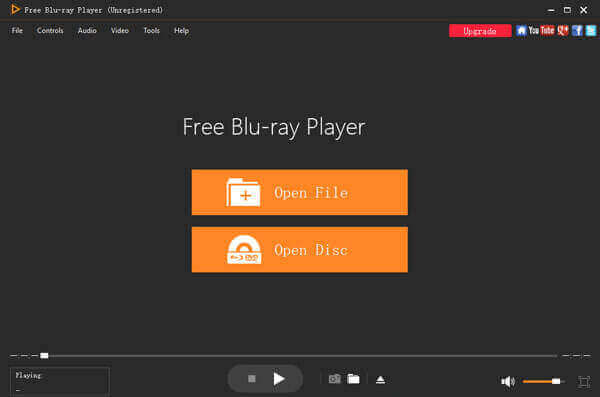 Step 2
To play AVCHD videos with the original quality, you can click the Video menu to adjust the video track and screen size, or the Audio menu to select the desired audio track.
Step 3
When you playback the AVCHD MTS videos, you can also use the Snapshot function to capture your favorite images in JPEG or other photo formats on your computer.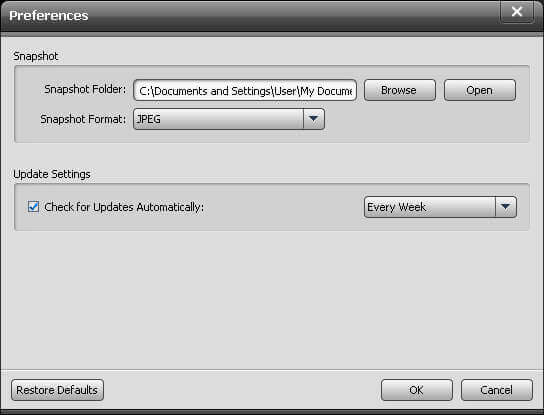 Part 2: 3 Best AVCD Video Players for Windows and Mac
Way 1: VLC Media Player – AVCHD Media Player for Different Platforms
To play the AVCHD MTS videos on Windows, Mac, Android, and iOS devices, VLC Media Player is a cross-platform AVCHD media player with both FFmpeg decoder and libdvdcss library that supports most of the video codec. It also enables you to edit and convert the MTS/M2TS videos with a series of video editing tools.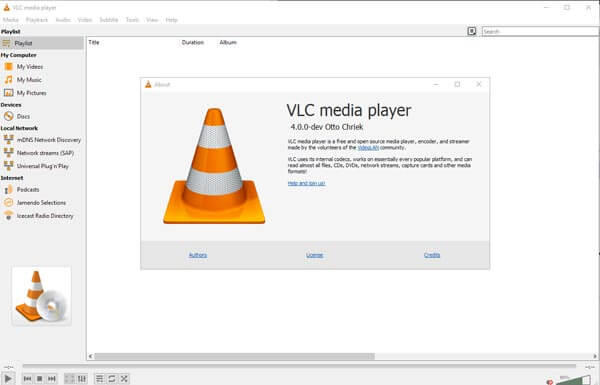 Way 2: 5K Player – All-rounded AVCHD Video Player
5K Player is another all-rounded AVCHD video player for high definition videos. It supports AVCHD MTS/M2TS in 1080P, Ultra HD, 4K, 5K, and 8K. It is excellent in delivering an accurate solution to play AVCHD video for free. Moreover, it enables you to transfer and interpret 1080I AVCHD video from interlacing to progressive scanning.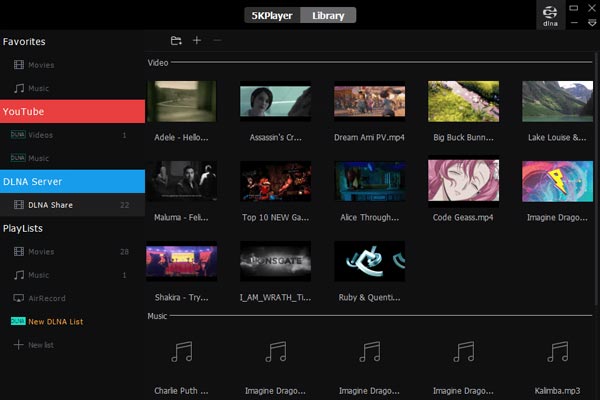 Way 3: BS Player – Low-cost CPU Processing AVCHD Player
When you want to watch a large AVCHD movie with fewer resources, BS Player is the desired AVCHD media player. It enables you to search and download the subtitles during the AVCHD playback process. There is an excellent subtitle correction feature to set the speed of subtitles. Besides, it also supports MTS and M2TS videos with Divx, subtitles, and AC3 audio.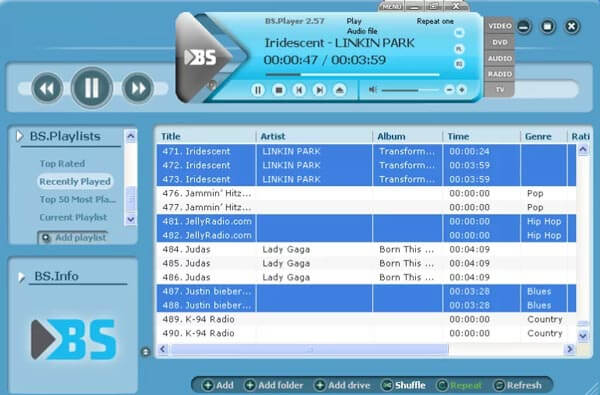 Part 3: FAQs about AVCHD Media Player
1. Is It Possible to Play AVCHD Videos on an Android Phone?
Yes. When you install some AVCHD media player apps on your Android phone, such as VLC Media Player, you can playback the MTS or M2TS videos on a Samsung Android phone. But when the AVCHD videos are large, you should convert the optimal video resolution.
2. What are The System Requirements for Playing AVCHD?
To enjoy a smooth AVCHD video playback, here are the minimum system requirements. Intel Core 2 Duo 2.4 GHz or higher required for 1440x1080 resolution or Intel Core 2 Quad 2.66 GHz Quad-Core for 1920x1080 resolution. Of course, you can use the similar Graphic card for Intel and AMD instead.
3. Why the AVCHD Audio Files are Missing?
Because some AVCHD uses the AC3, which is not available for most the media player, you should use some professional and free AVCHD media player, such as Free Blu-ray Player to enjoy the high-quality AVCHD video with the original audio file.
Conclusion
When you want to play AVCHD videos with the original quality, here are the 4 most frequently used free AVCHD media players to play the MTS/M2TS videos from your camcorder. Just learn more about the excellent features of these programs and choose the desired one accordingly.