Discovering MX Player for PC While Meeting Top 5 MX Player Alternatives for Computers
For those who still don't know, MX Player is a dominant free video player of J2 Interactive, its developer. It comes with advanced hardware acceleration and support for subtitles making it more dominant to others. As a matter of fact, this media player app has come up with a claim as the top most app that supports multi-core tests and decoding with a 70 percent performance that works much even better than single-core devices. For this reason, many users have wanted this MX Player on PC since they want to extend their experience from a mobile to the next level of media playing and editing. Thus, let us all learn how this wanting can turn into reality by reading the solutional content below.

Part 1. Is MX Player Available for PC
Before we even answer if MX Player is available on a computer, let's have an expounded knowledge about this app first. And yes, it is basically a mobile app that you can obtain on both Android and iOS. Furthermore, there is also this Windows and Mac MX Player, which is dominating the online world not as a single media player and editor app but as a streaming site for movies and TV shows. It originated in India, with more or less 175 million monthly users who can use it for free.
That said, it basically answers that this player is available for computers. However, technically speaking, MX Player's website is only available online, which gives us the confidence to tell you that it is not really available to acquire on a computer.
Part 2. Top 5 MX Player Alternatives for Windows and Mac
Many MX Player users have been very vigilant in looking for an app the same as this app to acquire on their computers. Similar to its streaming site, there is also no way to download MX Player for PC not unless you use a mobile emulator, which is such a hassle. The good thing for you is about the top 5 alternatives you can straightly download on your Windows and Mac. Here is a comprehensive review to assess.
Top 1. Blu-ray Player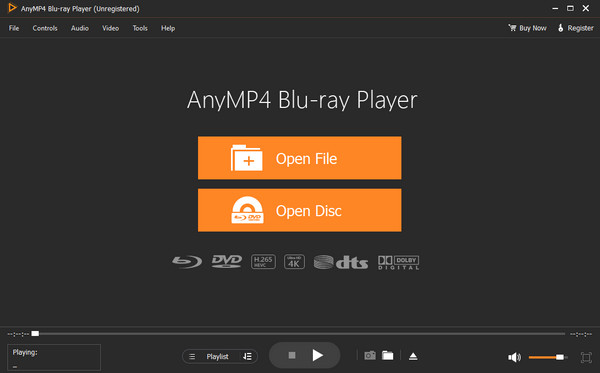 There are several reasons why this Blu-ray Player picked by Blu-ray Master has made it to the top one. It is a cross-platform media player that offers a wide range of support for any video file formats you know, like MP4, MOV, MKV, AVI, WMV, FLV, and many more. Furthermore, we cannot disregard its excellent capability to play any type of Blu-rays of ISO, IFO, and folders alike. Moreover, this alternative of MX Player for Mac and Windows is free to download, so there is no way for you not to acquire it. Similar to the app you want, this Blu-ray also allows you to edit your video' brightness, gamma, contrast, and saturation while enabling you to crop and deinterlace it. Want a dominant media player with support for subtitles and audio tracks like MX Player? Well, this Blu-ray Player is waving at you.
Pros:
● It supports a wider range of videos and movie types.
● You can enjoy taking screenshots of your video frames with its snapshot tool.
● With a neat and straightforward interface.
● It requires a small amount of system.
● It works with hardware acceleration technology.
Cons:
● You will need to purchase a license to continue after the free trial.
Platform Windows and Mac.
Price Free Trial; $24.96 - one month license; and $45.96 - lifetime license.
Top 2. VLC Media Player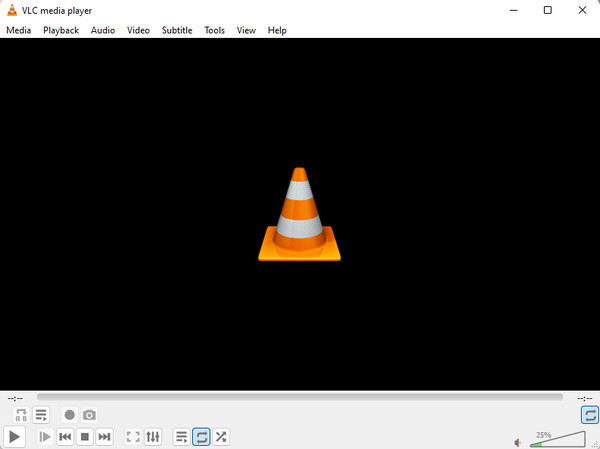 Who wouldn't know a media player like VLC? It is the alternative to MX Player, ready to download for PC Windows 10/11, later and before, Mac, Linux, Android, and iOS for free. This media player is a free and open-source media player that you can use unlimitedly. Furthermore, we cannot deny its other functions that allow you to convert, crop, and trim video files without spending a dime!
Pros:
● It is free to use.
● It is a flexible media player.
● It smoothly plays any type of video.
Cons:
● It has an outdated style interface.
● It is not the best for beginners
Platform Available on Mac, Windows, Linux, Android, and iOS.
Price Free
Top 3. KMPlayer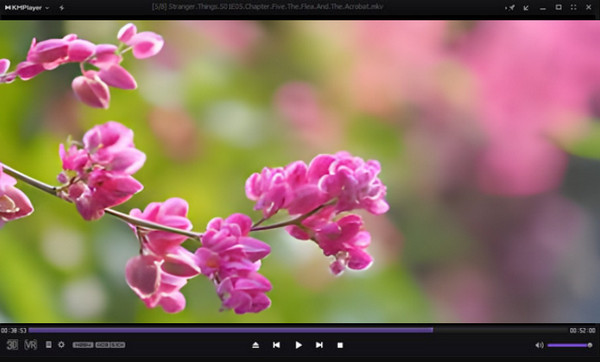 KM Player is the best if you want a free and lightweight alternative to MX Player for MacBook. It is compatible with many file formats, just like others. But one thing that makes it advanced, compared to others, is its support for playing VR videos. Some of the features it has are audio-syncing and section repletion.
Pros:
● It supports VR content playback.
● You can use it to capture audio and video.
● Free to use.
Cons:
● It doesn't have an English manual.
● It is not the best for beginners.
● It contains ads.
Platform Windows and Mac
Price Free
Top 4. DivX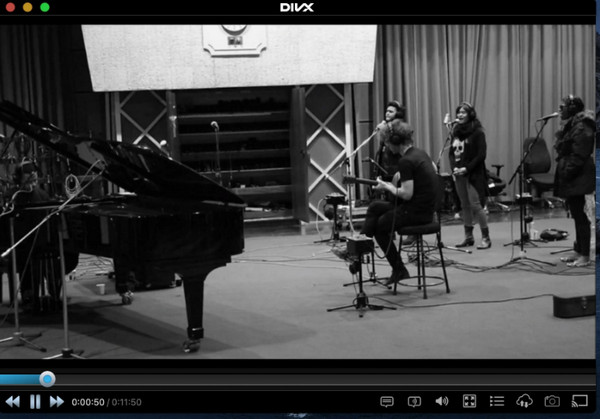 Next on the list is DivX. Just like others, this alternative to MX player for PC offers free usability that exceeds the support for 4K videos. In addition, it comes with an extra tool aside from media playing, such as a video converter. However, this converter only converts videos into compatible formats, like DivX, AVI, MP4, HEVC, and MKV.
Pros:
● It plays 4K videos.
● It comes with a file converter.
● The free version already has many features.
Cons:
● The interface is not the latest type.
● The free version comes with many ads.
PlatformWindows and Mac
PriceFree and $15 for the Plus version.
Top 5. Wondershare Filmora 11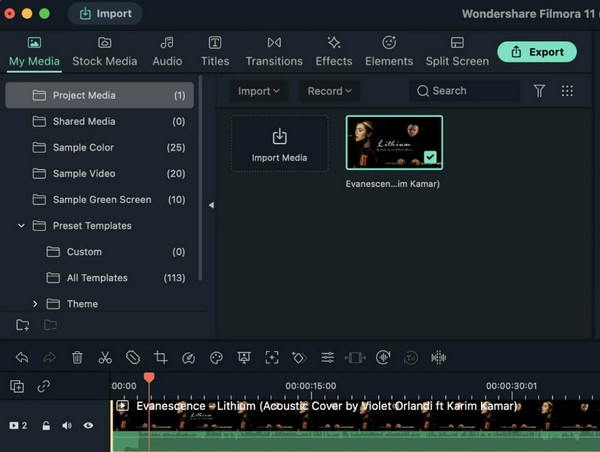 Finally, we have this Wondershare Filmora 11, a video player that is only combined with its video editing tools. Yes, it is a dedicated video editing software that has a media player on the side. Its extra features include transitions, audio sync, audio separation, stock footage, and many more.
Pros:
● It offers cinematic video playback.
● With an easy-to-understand interface.
● With plenty of video editing tools.
Cons:
● It works more powerfully as an editing tool than a media player.
● With high system requirements.
● It is only available on Mac.
Platform Windows
Price Free and $19.99 monthly plan.
Part 3. FAQs about MX Player
Is the MX player safe for Mac to access?
No. Since there is no official MX Player software available on Mac yet. It is safe to say that it is not safe to acquire using an emulator.
Can I access the MX Player here in the USA?
No. Unfortunately, MX Player is only available in India for its streaming site. For this reason, accessing it outside India will require you to do some settings.
Does MX Player have a premium version?
No. MX Player is entirely free.
Conclusion
This article contains information about the MX Player for PC and its alternative. We discovered that there is no PC version yet, which led us to acquire an alternative. Please choose which one among the reviewed tools is good for you. As for us and the others who have experienced the rest of the tools, the Blu-ray Player stands out, which is why it is put on the top.