For Windows 7 Vista:
Download the 7.7.9 version of QuickTime for Windows using the link below.
https://support.apple.com/kb/DL837?locale=en_US
For Windows ME/98//XP/2000:
Download the QuickTime 6.4 version on Windows by clicking the link below.
https://support.apple.com/kb/DL1207?viewlocale=en_US&locale=en_US
Part 2. 5 Best Alternatives of QuickTime Player for Windows
Unfortunately, those who are using the latest versions of Windows have been kicked out of the current download links of the existing QuickTime download links. However, this is not something to fret about since we have gathered the 5 best alternatives to QuickTime Player to download on Windows as listed below.
1. Blu-ray Player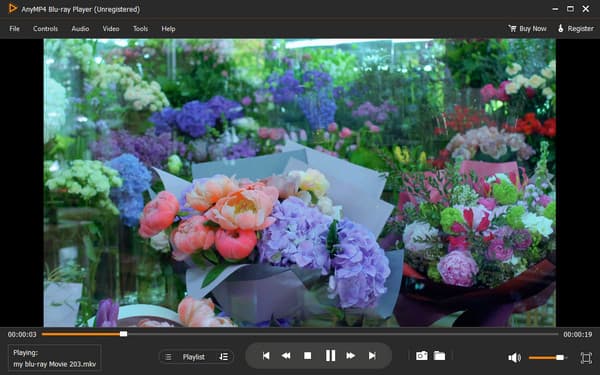 Our first, and actually considered the best is this Blu-ray Player, the choice of Blu-ray Master. You will also love this if you are looking for a media player that provides a cinematic vibe of watching. Why? Because this Blu-ray Player for Windows and Mac is infused with advanced technology that supports high-quality display and audio. Imagine a simple yet elegant software that comes with the UHD/4K, DTS, Dolby Digital, and hardware acceleration technologies in one tool! Furthermore, you will not need to be an experienced user to easily install and navigate this player since it is so simple and doesn't require a high system for a computer device. And yes, you can download it for free while enjoying its full-featured free trial version.
Therefore, do not be sad to discover that there is no QuickTime for Windows 11 because this Blu-ray Player has got you covered! Meanwhile, the tool's playback control panel will surely catch your attention as it offers extensive options, even with a snapshot tool within its attractive interface. Thus, you can easily play, stop, preview, backward, forward, skip, volume up and down, and create a playlist anytime you want!
Pros
● The playback control panel is extensive and orderly.
● The snapshot feature is a big help in capturing remarkable video frames.
● It lets you edit your video's effects and parameters.
● Various videos and Blu-rays are supported.
Cons
● It doesn't have a screen recorder, unlike QuickTime.
Best for: Beginners
Bonus: How to Play QuickTime Movie on Windows Using Blu-ray Player
Step 1
Launch Blu-ray Player on your desktop after installing it.
Step 2
Click the Open File button on its main interface to upload the QuickTime movie.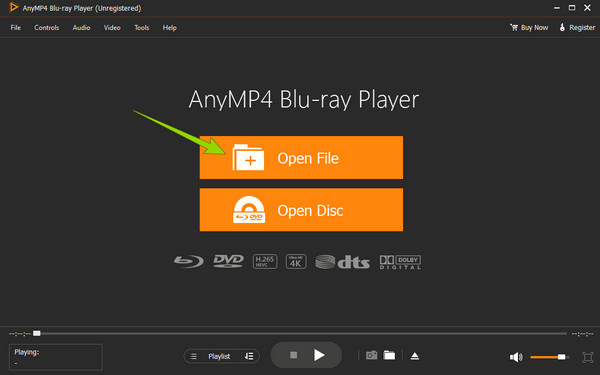 Step 3
Once the movie is loaded, it will automatically play. Feel free to navigate the control panel accordingly.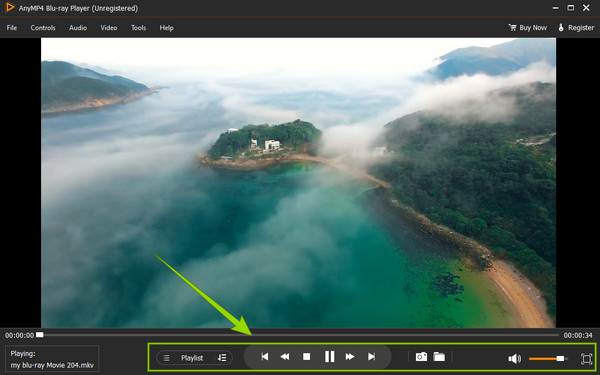 2. VLC Media Player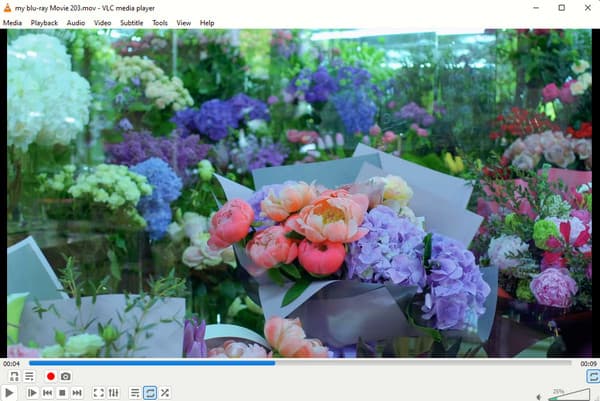 VLC is an all-out media player popular not just for Windows but also for Mac and Linux computers. It is one of the practical choices for media playing since it offers a free and open-source service. Furthermore, you must recognize the extra tools that it possesses for conversion, effects, filters, and subtitles. VLC is, without a doubt, a good media player of all time, but not for all types of users, especially on its extra functions. If you think that VLC can't meet your needs, you can get VLC Media Player alternatives.
Pros
● You can use it unlimitedly for free.
● It has many extra features.
● It comes with a snapshot and recording tools.
Cons
● The interface could be more pleasing.
● The extra features take time to find.
● It occasionally crashes.
Best for: Intermediate
3. Free Media Player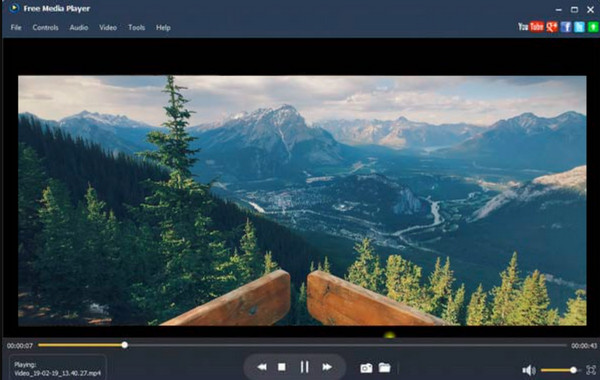 As its name suggests, this Free Media Player is another player you can install a QuickTime alternative on Windows 10/11. In addition, it is a dedicated media player that provides many options, such as display size, subtitle, audio volume, and more. With this media player, you can play any media files that you wish to play since it supports various kinds of videos and audio files.
Pros
● It comes with an easy-to-use interface.
● It supports all popular file formats.
● It offers extensive playback control.
Cons
● It lacks editing tools.
● Cannot play DVDs and Blu-rays.
Best for: Beginners
4. RealPlayer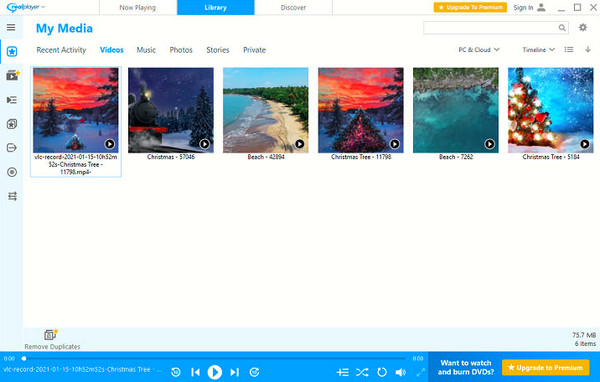 If you want software that has an online version, you must see this RealPlayer. It doesn't only cater to your media playing needs but also to your downloading and editing ones. Furthermore, it works to convert incompatible files to help you fit them into your computer device. As flexible as it is, you can access its online version with Firefox, Chrome, and IE browsers. Its ability to share your media files with your best friends in real-time makes it special.
Pros
● It supports online videos.
● With a real-time file-sharing feature.
● Flexible.
Cons
● It occasionally glitches.
● It is not entirely free.
● It is not entirely free.
Best for: Intermediate
5. 5K Player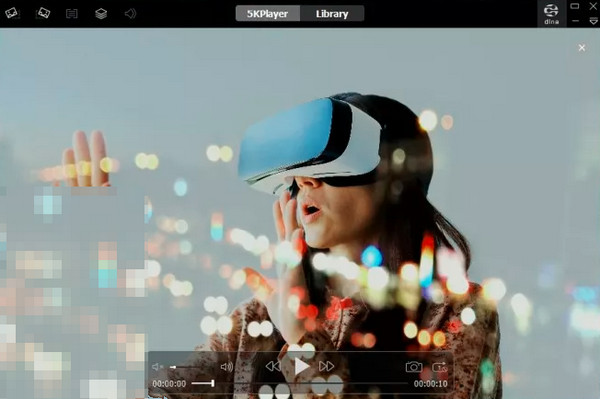 Our final stop is this 5K Player. It is a free music and video player like Apple's QuickTime for Windows XP. Similar to the previous one, this player also supports online videos for playback while offering an extensive library for management. Good thing it can focus on audio playback alone, allowing you to listen to its list of radio stations. Hence, if you want a media player that allows you to play even your favorite radio station, then 5K Player is a good choice.
Pros
● You can acquire it for free.
● It has a wireless video and audio stream.
● With a built-in radio player.
Cons
● The system requirement is high.
● The downloading process takes time.
Part 3. FAQs about the QuickTime for Windows
Does QuickTime for Windows require massive space?
No. The available Windows version of QuickTime only has an 11 MB size.
Can I install QuickTime on Windows 10?
No. Since Apple had stopped supporting the Windows version of QuickTime Player, all the successors of Windows 7 could not have the player anymore.
What are the latest versions of QuickTime Player on Mac and Windows?
The latest version of QuickTime for macOS is 10.5, while it is still the 7.7.9 version on Windows.
Conclusion
There you have it, the download links of QuickTime for Windows. You see, only a few Windows desktops can legitimately acquire QuickTime. Hence, the call for its alternatives is crucial. Therefore, take time to assess whichever is among the list that captured your attention, and use it for trial. However, if you are still doubtful about choosing the one, we recommend you go for Blu-ray Player. This will surely give you the confidence to acquire more than the great features of QuickTime.