A Detailed Manual Where and How to Watch CODA without Apple TV+
The CODA movie is one of the best movies released in 2021. It indeed captured people's hearts, souls, and minds. Thus, people can't stop rewatching this Oscar-winning show. CODA was released through the Apple TV+ streaming service after months of its world premiere. Now, some people plan to watch it on other platforms aside from Apple TV+. That's why, in this post, we have listed the best places where to watch CODA.

Part 1. What is CODA?
CODA is a 2021 American coming-of-age drama film directed by Sian Heder. The film launched at the 2021 Sundance Film Festival, where it won several awards. Apple TV+ later released it. The movie explores elements of identity, family, and pursuing one's dreams. At the same time, shedding light on the deaf community and their unique experiences. The title CODA stands for "Child of Deaf Adults." The film revolves around the story of Ruby Rossi, played by Emilia Jones. She is the only hearing member in her deaf family. Ruby has a passion for singing and dreams of pursuing a career in music. However, her responsibilities to her family create conflicts and challenges in her life.
Now, in the next section, learn how to watch coda with Apple TV+.
Part 2. How to Watch CODA with Apple TV+
Apple TV+ is a streaming service launched by Apple in November 2019. It offers a vast library of ad-free original content produced and curated by Apple. Also, it is accessible on a variety of devices. If you're one of the subscribers, you can download content for offline viewing. The CODA is also accessible for streaming to all Apple TV+ subscribers. If you haven't subscribed yet, you can use the seven-day trial offered by Apple TV+ to get started. To learn how you can watch CODA here, follow the guide below.
Step 1
Subscribe to Apple TV+ (if you're not already a subscriber)
If you haven't subscribed to Apple TV+ yet, you'll need to do so. You can subscribe directly through the Apple TV app on your Apple device or through the Apple TV+ website.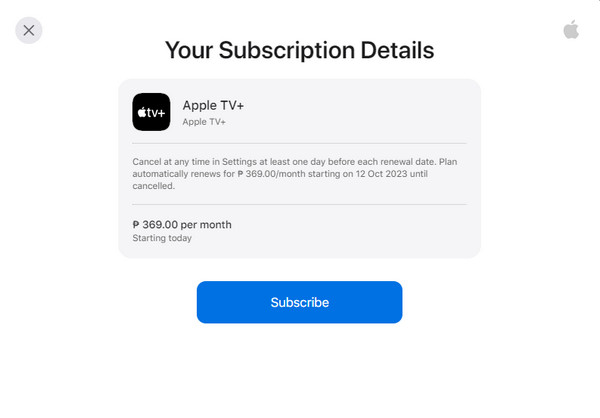 Step 2
Open and Log in to the Apple TV App
If you have an Apple device, you might also have the Apple TV app installed. If not, you can download it from the App Store and launch it. Then, log in with your Apple ID and ensure that it's associated with your subscription.
Step 3
Search and Select CODA
Use the Search feature within your Apple TV and find CODA. When you see the movie, click or tap on it to access its details.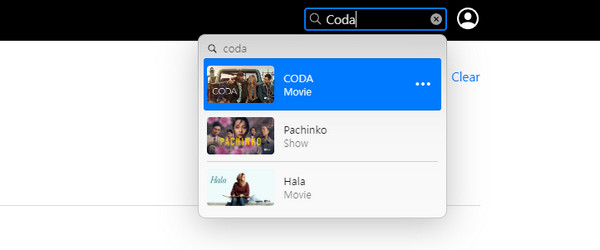 Step 4
Watch the Movie
Finally, tap the Watch Now button to start watching the movie. You can utilize the playback controls to pause, rewind, or adjust the volume as needed.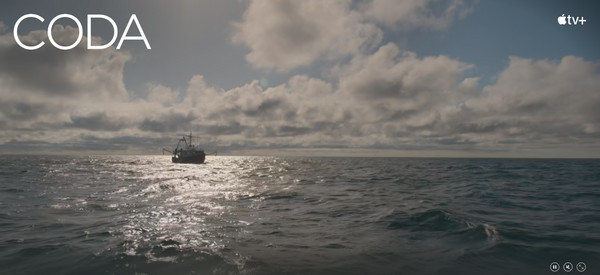 Part 3. How to watch CODA Without Apple TV+
Where to watch a CODA movie without Apple TV+? In this part, check out the three options we've listed below:
Method 1. Watch the CODA with a Blu-ray Player
Do you own or desire to buy the Blu-ray disc version of CODA for collection purposes? Yet, to play it, you need a dependable player. And so we suggest you use a Blu-ray Player. It is a leading Blu-ray player that lets you enjoy your films on a bigger screen. Using it, you don't need to have a portable player to watch your Blu-ray disc. You can simply and freely download it on your computer and watch any films you want. In addition to its Blu-ray playback capabilities, this player enables you to enjoy DVDs, folders, or ISO files. At the same time, it keeps their original audio and video quality intact. To learn how to use it, follow the guide below.
Step 1
To start with, insert the CODA Blu-ray disc into your computer's disc drive. Download and install Blu-ray Player on your Windows or Mac OS PC.
Step 2
Then, launch the tool and hit the Open Disc option you see in the main interface. Then, on the window prompts, select the disc and hit the OK button.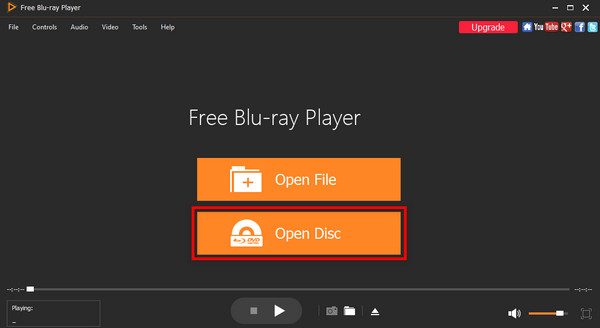 Step 3
After successfully opening it, the tool will immediately play it for you. Optionally, use the playback controls to pause, stop, rewind, or seek within the movie as you'd like. And that's it!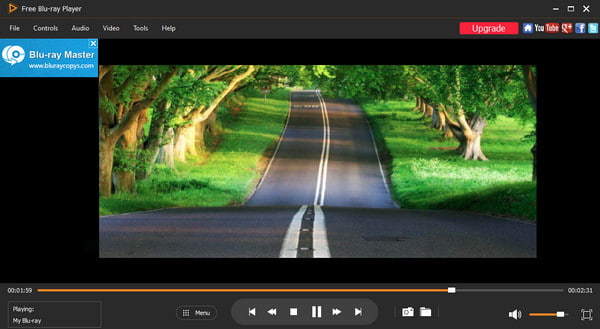 Method 2. Watch CODA with Online Websites
Another way to watch CODA without an Apple TV+ is using online platforms. Tons of online streaming websites offer the Coida movie for rent or purchase. These sites include Vudu, Roku, Google TV, and YouTube. These online websites follow the same procedure on how to watch movies or shows. To know how you can watch it, see the steps below:
Step 1
Open your favorite browser and search for your chosen online website. In this tutorial, we used the Google TV website. Ensure that you've signed in to your Google account.
Step 2
Next, go to the Movies & TV. Then, click the Search button and find the CODA movie.
Step 3
Once you've seen it, click it. Then, you'll have the option to rent or buy it. Choose the options that suit your preferences and follow the payment instructions.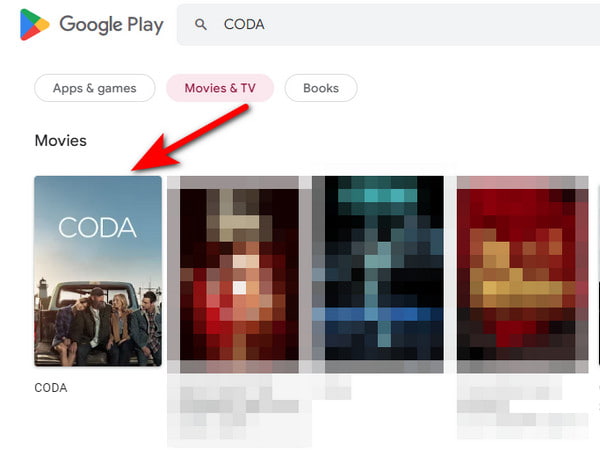 Step 4
Finally, begin streaming CODA using the website's player. And that's it!
Method 3. Watch CODA using a Mobile App
You've probably thought of a mobile phone where to watch a CODA movie. If so, you can watch the movie without the need to subscribe on an Apple TV+. Many of the same streaming platforms mentioned in Method 2 also offer mobile apps for on-the-go viewing. Here's how to use them on your device as a mobile application:
Step 1
First, download the streaming application. In this tutorial, we'll also use Google TV, but this time, the app version.
Step 2
Next, open the app and Sign in to your Google account. Once done, tap the Search button at the upper-left corner of your screen.
Step 3
Now, search for the CODA. When you see the movie, tap it. Then, you'll see the option to buy or rent it. Choose what you prefer and follow the payment process. Finally, start streaming the movie.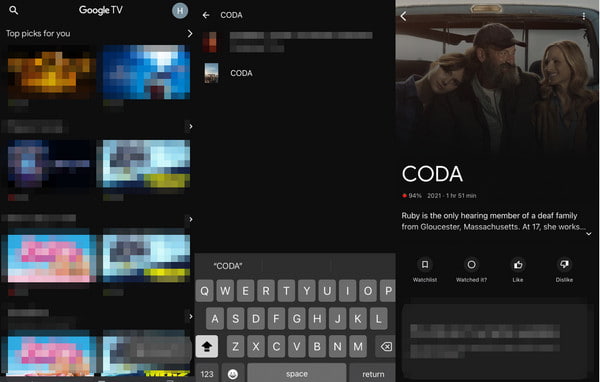 Further Reading
Where & How to Watch The Grinch: What You Need to Know
Where to Watch 50 Shades of Grey: List of 10 Best Places
Part 4. FAQs About Where to Watch CODA
Is CODA on Netflix or Amazon Prime?
The CODA movie is only on Korean and Thailand Netflix, meaning it is region-based. As for Amazon Prime, you can stream by renting or buying CODA on it.
Is CODA playing on Netflix?
Unfortunately, no. The CODA movie is not available and is not playing on Netflix worldwide except for Korea and Thailand.
Where can I stream CODA?
There are many places where you can stream CODA. It includes Amazon Prime Video, Apple TV+, Google TV, Vudu, and many more.
Is CODA on Netflix or HBO?
CODA is not on Netflix but is available on HBO Max. Note that it can only be accessed once you have subscribed to their plans. So, to ensure you can watch the movie, choose the plan you need.
Conclusion
There you have it! Everything you need to know about how to and where to watch CODA without Apple TV+ is discussed in this post. The decision is yours to make on what platform you should use for streaming. Hence, for your Blu-ray disc, we highly suggest you use Blu-ray Player. Among other players, it offers the most straightforward interface and personalized options.