[Solved] How to Compress WMV Files Quickly with High Quality
Question: Does anyone know to compress a WMV video? Up to now, I have used OBS for video recording and I need a good video compressor to shrink the screen recording sizes. I'm apprehensive to use any websites that offer to compress my WMV files since I've had bad experiences with websites before... Any recommendations on some good software I can buy or download safely for free? Does anyone here have any tips? - Post from a Reddit User
Answer: Sorry to hear about your bad experience with an online video compressor. They could be handy for entry-level users. But in your particular case, you should have switched to a more heavy-lifting professional software on your PC/Mac to complete your task.
In the following passage, we will explore the popular tools to compress your WMV files with either professional software to compress WMV videos or a verified and trusted online video compressor. We would examine the advantages and disadvantages of each method, serve your decision-making with concrete and verified information.
Part 1. How to Compress WMV with the Best Quality
Choose a stand-alone, professional software to complete your video compressing task that would provide you with great stability and produce better output results. Blu-ray Master Video Converter Ultimate stands out as one of the best products for its established name recognition as a proven consumer-level video solution provider. You could easily change the video resolution/ratio for a specific targeted device, choose a different video compressing codec or format, and preview the final result before saving your video. Besides compress WMV files, Blu-ray Master Video Converter also features:
1. Compress and convert to MP4, MKV, AVI, WebM, and other popular formats
2. Build-in HD/4K video support. No quality loss in any shape or form
3. Make quick video editing. Rotate/Crop/Clip video with ease
4. Edit ID3 tags and make playful split-screen MV videos
5. Excellent Cross-platform support for Mac and PC users
Step 1
Add Your Videos to the Compressor
Download and open your choice of video compressor program. Click on the Toolbox tab on the main screen of the software, and choose the Video Compressor option at the top left side of the options. In the next window, simply click on the plus button at the center of the screen. You would be able to import all your WMV videos for compressing.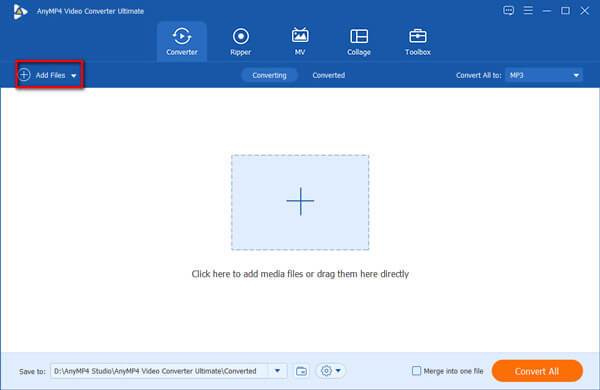 Step 2
Set Up Video Compression Parameters
Before exporting the final results, you would be able to make several tweaks to your video. Locate the Size slider on the screen, here, you would be able to determine the compression rate of your file. On the other hand, choose the Format option so that you could select an alternative video format to export.
Step 3
Compress Video
Finally, click on the Compress button to save the video. Depends on your computer specs, the actual compression time varies. After the compression is completed, you would be notified with a dialog and the file will be automatically saved to the path you selected in the Save to folder option.
Part 2. How to Compress WMV for Free
Using an online video compressor isn't suitable if you are going to compress your screen recordings from OBS. However, there would be cases that you want to use a free online video compressor instead. What if you just want to shrink the size of your video clip before emailing your friend, or posting on your social media account?
Blu-ray Master Free Online Video Compressor comes into the spotlight. It guarantees the best video quality with the most compression rate at zero cost. You could easily reduce the size of videos in many popular formats within several clicks. Here are the steps how to use a free online video compressor for WMV files:
Step 1
Install Launcher
On the main Free Online Video Compressor homepage, click on the Add Files to Compress button to install a launcher plugin.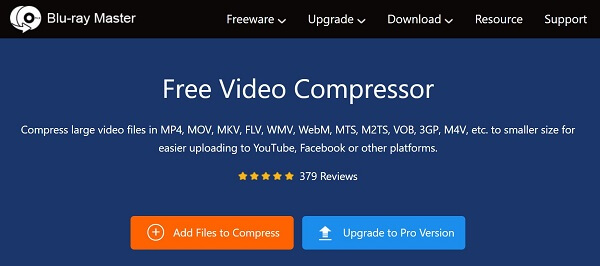 Step 2
Upload Video and Configure Parameters
After installing the launcher, upload the video you wish to compress to the website. You could also change the output video size, format, resolution as well as video bitrates.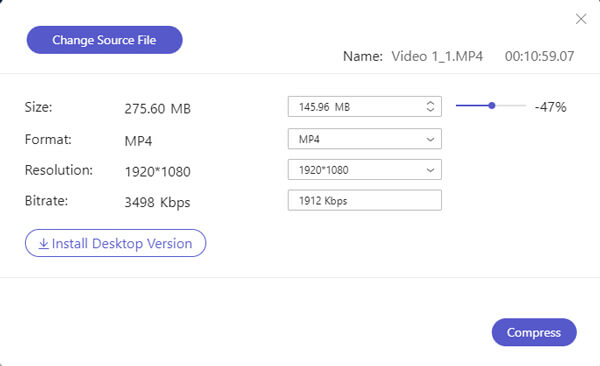 Step 3
Compress Video
Now, click on the Compress button and get a cup of coffee. Your compressed video would soon be ready to download.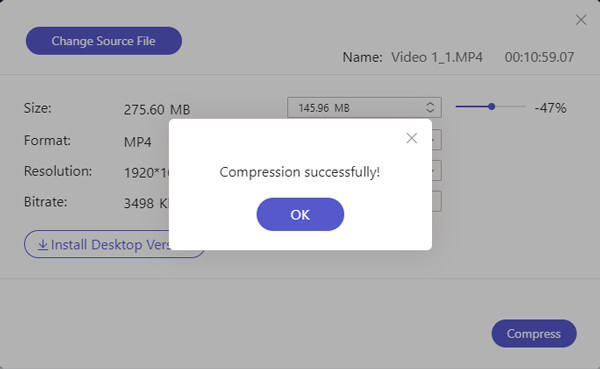 Part 3. FAQs about Compressing WMV
1. How do I compress a WMV file to MP4?
Technically speaking, you can't directly compress a WMV file to MP4. You have to convert your video file to MP4 format first, then compress the video in the second step. Use popular video player VLC or Video Converter Ultimate to convert a WMV file to MP4.
2. Can you compress videos with WinRAR?
File Compression algorithms operates differently from video compressors. Due to the nature of video files, a video compressor has a much higher compression rate than normal file compressors such as WinRAR.
3. How can I compress a 1GB WMV video file?
A lot of the videos produced by iPhone and iPad cameras are larger than 1GB, thus not suitable for file sharing. To reduce the file size, turn the compression rate in your WMV video compressor to the maximum available amount.
Conclusion
Comparing the differences between online and professional video compressor software, we would be able to see why a desktop-level video fits most of your use-cases as a WMV compressor, while a free online video compressor could also be useful in some cases. Thus, choose the correct product accordingly to enhance your digital experience.