5 Best Flipping Video Apps and Software Worth You to Use
Video capturing has become extremely easy nowadays due to the advanced lenses on smartphones. Each person holds a mobile device, which can make high-quality videos anywhere. Moreover, there are oceans of applications and social media where you can publish your videos and even get followers. Video flipping is one of the easiest effects. This article lists the top 5 video flipping apps and software to get the effect on mobile and computer easily.
Part 1: Top 4 Flip Video Apps
Top 1: RFV
RFV is a flip video app available to iPhone and Android devices. It allows you to capture a video or import a video from Camera Roll, and then flip it horizontally or vertically. If you are using both systems, it is the best choice.
Pros
1. Easy to use.
2. Include a camera feature.
3. Flip and rotate a video.
4. Free to download.
Cons
1. It does not provide any other features.
2. It is only available in English.
Top 2: Video Rotate + Flip
If you intend to flip a video on iPhone running iOS 11 or later, Video Rotate + Flip is the right tool. Since there are no extra features, beginners won't get lost in this app. Plus, all features are free to use.
Pros
1. Flip a video on iPhone.
2. Support nine languages.
3. Free and no watermark.
4. Edit large videos fast.
Cons
1. There are a lot of ads.
2. The only way to remove ads is by purchasing in-app.
Top 3: Mirrorart - Flip Photo & Video
Mirrorart is far more a simple app to flip a video or Live Photos on iPhone and iPad. It provides over 30 filters and effects to retouch your videos on iOS devices. It offers a lot of templates to edit your videos like professionals.
Pros
1. Mirror a video or Live Photos.
2. Create video collages.
3. Include stunning filters.
4. Share flipping videos directly.
Cons
1. The full features require a subscription.
Top 4: Flip Video FX
Flip Video FX is a simple app to flip a video horizontally on Android 4.1 and above. Moreover, the lightweight design makes this app work smoothly on old devices. It is a good choice for beginners and average people.
Pros
1. Flip a video easily.
2. Exchange features by viewing ads.
3. Shorten videos on the timeline.
4. Keep video quality.
Cons
1. It cannot flip a video vertically.
Part 2: Best Software to Flip Video on PC
The best flip video software for computers is Blu-ray Master Video Converter Ultimate. That is because that it equips pro-level features in a way that everyone can learn in seconds. The bonus features enable you to create the desired effects easily.
Main Features of the Best Flip Video Software
1. Flip a video horizontally or vertically.
2. Optimize and enhance video quality while editing.
3. Offer a wide range of bonus tools.
4. Support almost all video formats, like MP4, AVI, MOV, etc.
How to Flip a Video on PC
Step 1Import a video
Launch the best flip video software after installing it on a PC. There is another version for Mac. Click the Add Files menu at the top left corner, and choose Add Files or Add Folder to open the target video.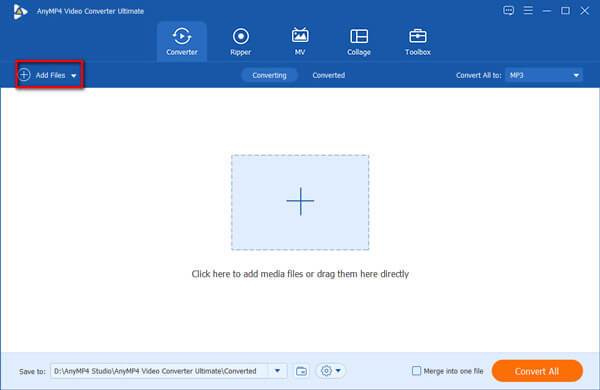 Step 2Flip the video
Click the Edit button under the title to open the video in the editor window. Switch to the Rotate & Crop tab from the top ribbon and you will see four icons in the Rotation section. The third one is Horizontal Flip and the fourth one is Vertical Flip. You can click the icon to get the desired effect. Preview the video in the Output panel and click OK if you are satisfied.
Step 3Export video
Back to the home interface, and click the Folder button to select a specific location. At last, click on the Convert All button to save the result.
Don't Miss:
Part 3: FAQs about Flip Video App
Can iPhone flip a video?
Since iOS 13, you can find a video editor in your Photos app. After capturing a video, go to the Photos app, and open the video. Then you can tap the Flip icon to horizontally mirror the video.
How to flip a video in iMovie on iPhone?
Although the iOS version of iMovie is a video editor, it can only rotate your videos but not flip.
What happens after flipping a video?
Flipping a video means creating a reflection. It can correct the upside-down videos.
Conclusion
Now, you should learn at least the top 5 flip video apps and software for your mobile devices and computers. Some of them are free to use by viewing ads. Others require a subscription or a license. Blu-ray Master Video Converter Ultimate is the best way to flip a video on computers. More questions? Please leave a message below.