In order to provide an excellent audio-visual experience, HD videos are more and more popular. So, how to enjoy HD videos with the original quality?
When you need to play 1080p HD videos with high quality, you only need to choose a great HD video player. In this article, we will show you 9 HD movie players and steps to use them to play 1080p videos smoothly.

Part 1: Best Ways to Play 1080p HD Videos
1. Free Blu-ray Player
Whether you need to play 1080p videos, Blu-ray movies, or other media files, Free Blu-ray Player is the best HD video player to help you enjoy the movies with the original quality. With this player, you are able to play the videos with different screen modes. The operations are quite easy. And it even offers a Screenshot feature for you to capture fun scenes instantly.
1. Play HD videos up to 1080p, or even 4K smoothly.
2. Advanced hardware acceleration to enjoy HD videos without lag.
3. Support Blu-ray playback, including Blu-ray disc, folder, and ISO file.
4. Multiple screen modes, such as full, half, normal, double and more.
5. Capture the favorite snapshots during the playback process.
Step 1
Launch the best HD media player
Download and install the free HD video player, launch the program on your computer. If you need to play 1080P videos from Blu-ray disc, insert the disc into Blu-ray drive beforehand.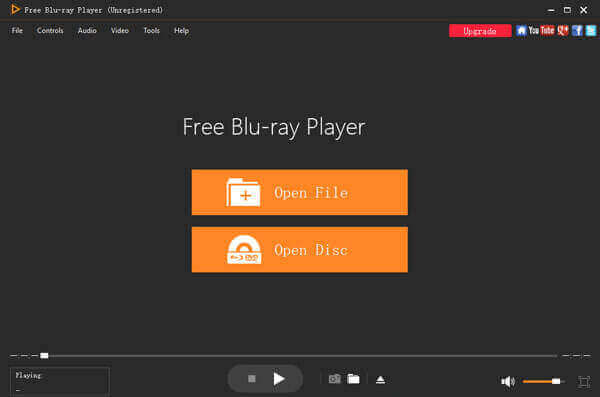 Step 2
Import HD video or Blu-ray movies
Click the "Open File" button to import the HD videos from your computer, or "Open Disc" button to load the 1080P Blu-ray movies from the Blu-ray disc into the program.
Step 3
Playback the HD movies on computer
After that you can select the favorite audio track and subtitle. Go to "Audio" and "Video" settings to set up the best quality. Then control the playback with icons on the bottom.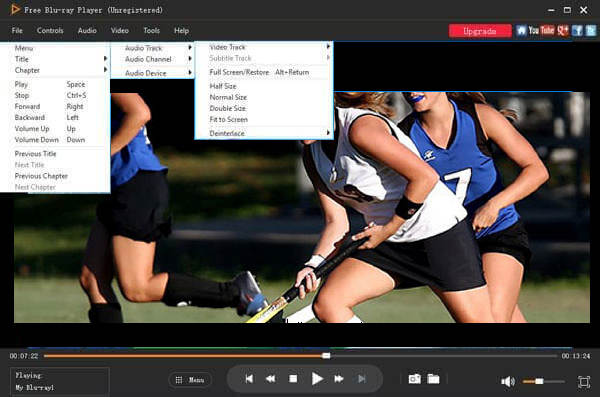 2. 5KPlayer
5KPlayer is a versatile HD movie player to watch HD movies from computer, online streaming sites, DLNA & AirPlay compatible devices and receive satellite radio.
1. Compatible with 5K, 4K, 1080P, 360 HD videos, DVDs and radio.
2. Support a wide range of formats like AVI, FLV, MKV, MP4, WebM, etc.
3. Equipped with a media library to manage local media files with ease.
4. Download and stream videos from YouTube, Vimeo, and more.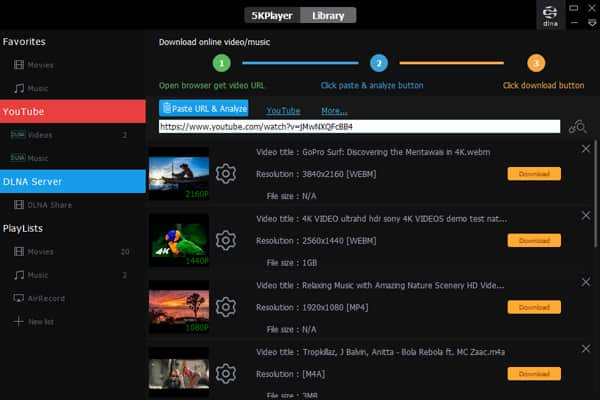 Step 1
You need to download the program on your computer. And open it after installing. Make sure you are under the "5KPlayer" tab.
Step 2
Click on the "Video" button and open the HD file that you want to play. Then the video should be played directly. While playing, you can pause, stop, volume up/down, and choose a different audio/subtitle track as you like.
3. QuickTime
QuickTime is the pre-installed free HD video player on Mac. Not only to play the high quality movies, you can also download trailer, make or edit movies or convert videos to QuickTime.
1. Play HD MOV and MP4 videos up to 1080P or 4K resolutions.
2. Lightweight and play HD videos without lagging or losing quality.
3. Compatible with full screen mode and multiple monitor setups.
4. Capture online videos and iPhone activities with screen recorder.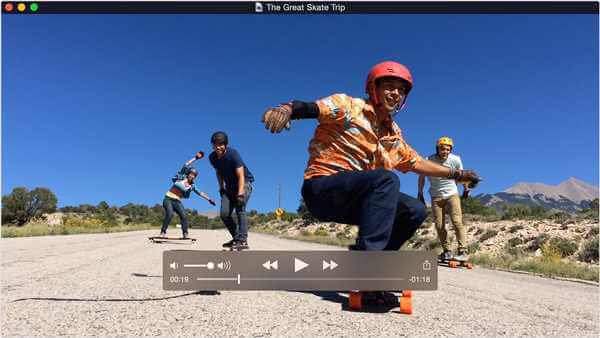 Step 1
As the default player on Mac, you can master this tool in seconds since it's really to use. Launch the QuickTime Player app on your Mac. Then open the 1080p video that you want to watch.
Step 2
You can move the pointer to wake the control bar. Besides basic playback tools, you can also airplay the video to other device or enable the picture-in-picture playback mode.
4. SMPlayer
SMPlayer is another free HD media player for Windows 10 and earlier. It has an in-built codec for video playback on PCs, so you do not have to look for extra codec for the loaded video file.
1. Support HD videos in MP4, AVI, MKV, FLV, MOV and more others.
2. Search and download subtitle for the HD videos automatically.
3. Adjust and sync audio tracks and subtitles to remove any delay.
4. Play HD videos from YouTube with built-in YouTube live streams.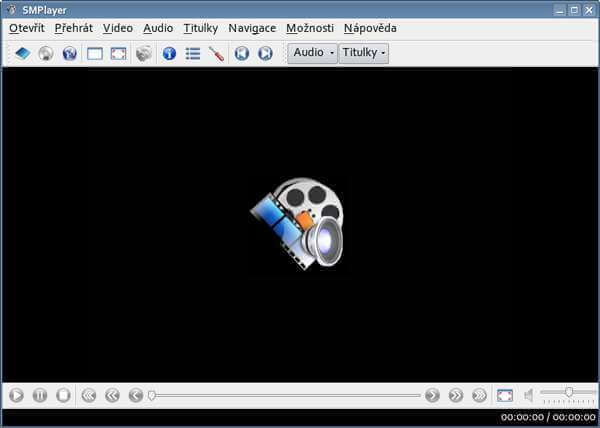 Step 1
Double-click the program icon to open it on your computer. Then click the book icon below the "File" menu. You can then select the video to play.
Step 2
It allows you to check the detailed file properties when playing. You can create thumbnails in seconds if needed.
5. Plex
Plex is not only a HD media player, but also a video streaming service. It brings together all the media files with a growing catalog of great web shows, news and podcasts.
1. Play HD videos, photos, music, and other media content with ease.
2. Construct playlists to manage your media files and enjoy them later.
3. Stream high quality videos from Apple, Android, Roku, Xbox, etc.
4. Compatible with the latest visual technology, including VR videos.
6. VLC Media Player
VLC Media Player is a versatile HD movie player available for Windows, Mac, Linux and mobile devices, which you can stream video, convert movies, edit files and more.
1. Integrate a wide array of video codecs including Blu-ray movies.
2. Play HD video and audio files from online videos to optical discs.
3. Convert some HD video and audio files to other file formats.
4. Offer extensive tools, such as DVD ripping, video conversion, etc.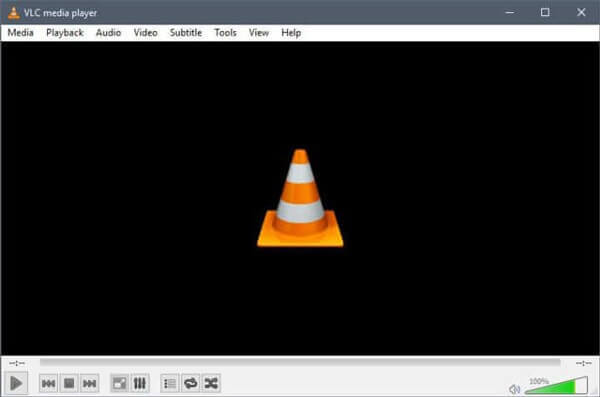 Step 1
Download the appropriate app version based on your operating system. Open VLC when you'd like to enjoy an HD movie. Click on the "Media" menu > Select "Open File…" Then you can pick the video file.
Step 2
You can even play a folder of video files according to the order you wish.
7. PotPlayer
PotPlayer is more than a free multimedia HD video player for computer. It also supports Digital TV devices, Webcams, Analogs, DXVA, live broadcasts, etc.
1. Built-in video codecs for playing all HD videos and Blu-ray movies.
2. Advanced hardware acceleration like CUDA, QuickSync and DXVA.
3. Maximize the performance with advanced setting.
4. Contain a variety of tools, such as bookmark your favorite scenes.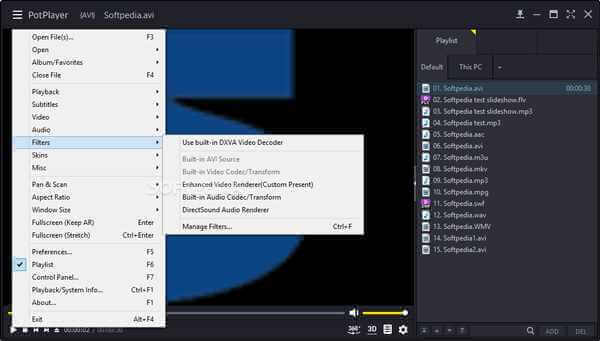 Step 1
Open the program once you finish the installment. Then click on the menu icon from the top left corner. You will see the "Open File(s)..." option in the dropdown list.
Step 2
Choose a 1080p video and then you can enjoy watching the film on your computer.
8. UMPlayer
Just double click any video file for all platforms, UMPlayer includes a long array of more than 270 codec to play audio, video, DVD discs, video files from the web address.
1. HD video player for media files, DVD discs and Blu-ray movies.
2. Automatically search and download subtitles from opensubtitles.org.
3. Repair and playback some decode damaged AVI video files.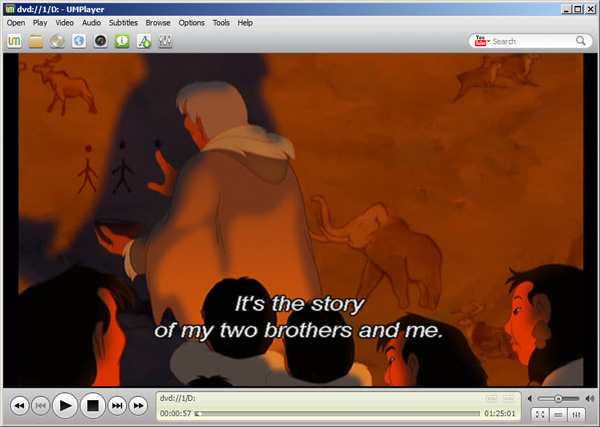 Step 1
With UMPlayer, you can easily open the video or audio file. Just simply click on "Open", then you can choose what you are trying to view.
Step 2
During the playback, you can fast-forward, fast-rewind, pause, stop the video as you like.
9. MPC-HC
MPC-HC is the best DVB player and HD media player for non-tech savvy. It supports all common video and audio formats available for playback without advertisements or toolbars.
1. Play common and HD videos and movies with the original quality.
2. Lightweight and very simple to use on Windows 10 or earlier.
3. Custom toolbar to fit almost any need to play HD videos on PC.
4. It can also be used as DVB player or DVD players.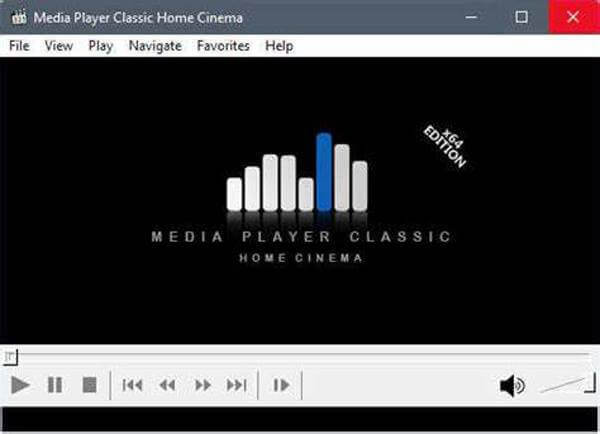 Part 2: FAQs of Playing 1080p HD Videos
1. Which is the best media player for 1080p movies?
From the above 1080p HD player list, Free Blu-ray Player is the best media player for free, because it supports the common 1080p HD videos and audio, but also plays the 1080p Blu-ray files for free.
Its Pro version lets you play 4K UHD movies smoothly on your computer.
2. How to play 1080p videos smoothly on VLC?
Though 1080p HD videos are not played properly on computer in VLC, this problem can be fixed by changing the settings on computer.
➤ Change the power settings
Press "Windows + X" to find Control Panel. Click the "Hardware and Sound" category and then select "Power Options". Finally select the checkbox of "High performance".
"High Performance" will drain your battery fast, but it plays 1080p HD videos in VLC smoothly.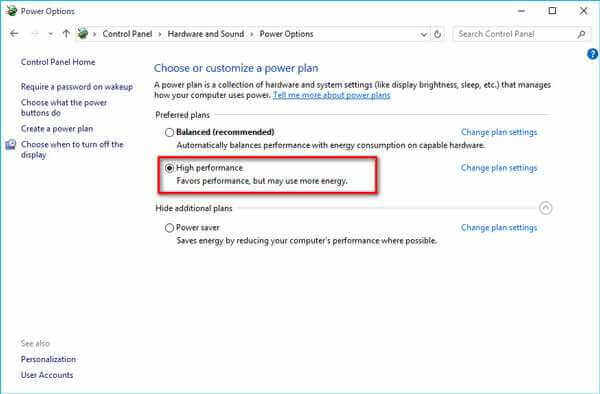 ➤ Toggle hardware acceleration on VLC
Play the video in VLC, right-click to select "Tools" and find "Preferences". Go to the "Input / Codecs" tab to click the "Hardware-accelerated decoding". Select another option or Disable it entirely.
Then you can see the lagging 1080p HD videos playback will be smooth.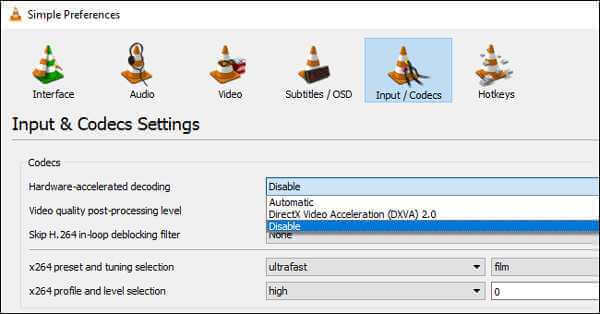 3. Can you play 4k video on 1080p monitor?
Yes, you can.
But there is no visual difference, because the monitor only shows the 1080p. What's worse, the 4K video playback may be a lot slower on a 1080p HD display.
So for playing the 4K videos, you should get the 4K monitor and the 4K player.
4. Can iPhone XR play 1080p videos?
Yes.
The video playback is up to 1080p high resolution on iPhone XR. It can record 1 4K UHD video at 24/30/60 fps or 1080p HD at 30/60 fps.
Conclusion
The article shares the top 9 best HD video players available for Windows, MacOS and Linux. If you are looking for the best solution to enjoy HD videos and Blu-ray movies, Free Blu-ray Player should always be the first choice.