Free WMV Player – Best Programs for Windows 10 and Mac You Should Know
What should be the best WMV Player for Mac and Windows 10? WMV is the native video format for Windows, which is originally designed for the Internet streaming. It is targeted towards high-definition video content at resolution such as 720P and 1080P.
You can use any Windows media player to play the WMV files, since the Windows Media Player is not the pre-installed media player, what should be the alternatives? How about the WMV player for Mac? Just find the best answer from the article now.
Part 1: Top 5 Free WMV Players for Windows 10
Top 1: Free Blu-ray Player
Free Blu-ray Player is a versatile free WMV player for Windows 10, which is able to play most of the video formats and even Blu-ray movies with the original quality. Even if you have MMV with 1080P, 4K or even with Dolby 5.1 audio files, you can enjoy the high quality video and audio without problem.
1. Play most of the video formats, including the 1080P and 4K MWV files.
2. Advanced hardware acceleration to play WMV with the original quality.
3. Support multiple screen modes, such as full, half, normal, double, etc.
4. Capture the desired snapshot during play the WMV files on PC.
How to Play HD WMV Videos on Windows 10
Step 1
Import a WMV video
Once you install the free WMV player, you can launch the program on your computer. Click the "Open File" button to import the HD WMV files from Windows 10. You can also click the "Open Disc" to load the Blu-ray movies.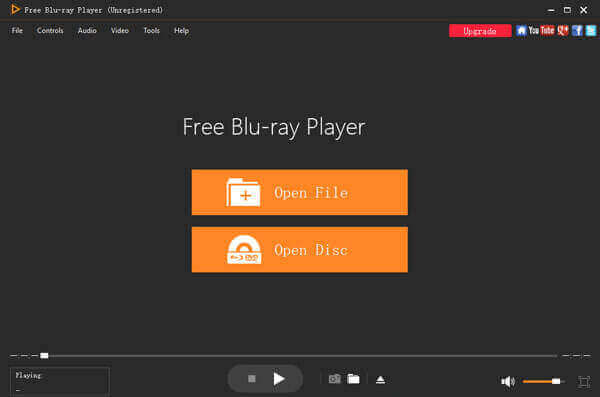 Step 2
Play WMV files with best effect
In order to enjoy the best effect for the WMV files, you can click the "Video" in the menu bar to adjust the video track and screen size, the "Audio" menu to tweak the desired audio track and channel for playback the WMV files.
Step 3
Take snapshots of the WMV video
Moreover, you can also take snapshots for the favorite parts with the free WMV player. When watching the WMV video, you can use the "Snapshot" function to capture your favorite image in JPEG or other photo formats.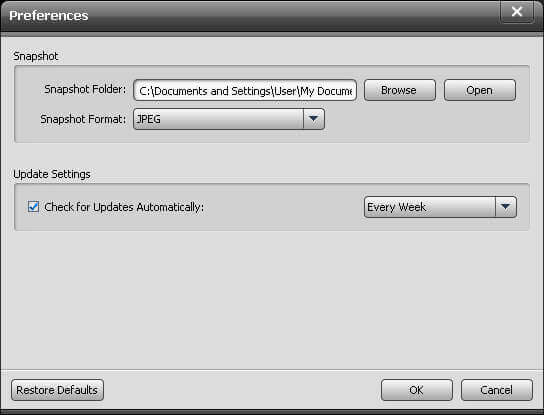 Top 2: GOM Media Player
GOM Media Player is a free WMV player that supports high quality video and audio. Moreover, there is a GOM remote that enables you to link smartphone to GOM player, which you can control the playback via your smartphone.
Pros
1. Support various video codecs, including 360 degree and VR videos.
2. Search and download subtitles from the Internet for the video file.
Cons
1. It bundles with some extra programs that you might not want.
2. Difficult to master all the features for the program as a beginner.
Top 3: MPC-HC
As a popular free WMV player for Windows 10, MPC-HC is able to handle music files and videos with the original quality. It has additional video decoders for most of the codecs and in particular H.264 and VC-1 with DXVA support.
Pros
1. Stream WMV videos to TV, smartphone device and more other devices.
2. Customize the background, colors, and toolbars according to your taste.
Cons
1. Lack of the advanced custom options for the Windows 10 WMV player.
2. It cannot upscale video quality for some downloaded WMV files.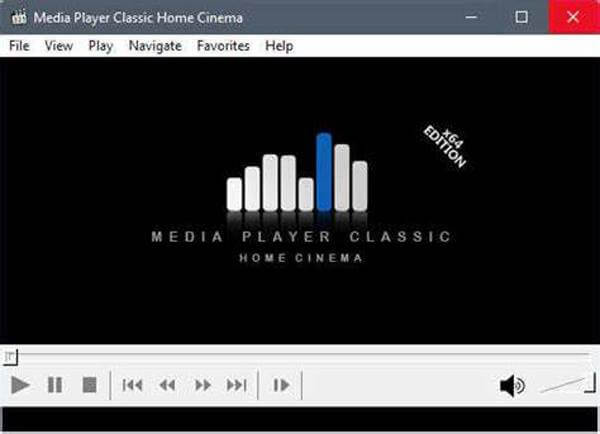 Top 4: PotPlayer
PotPlayer is a free WMV player for Windows 10 with built-in codec, which enables you to play any video format. Moreover, you can also play the videos on hard drive, Digital TV devices, Webcams, Analogs, DXVA, live broadcasts and more.
Pros
1. Playback optimization video editing tools for 3D and 360 degree videos.
2. Advanced algorithm to handle some large WMV files without lagging.
Cons
1. The default automatic video converter does not provide the best result.
2. Complicated settings for the output videos without help files.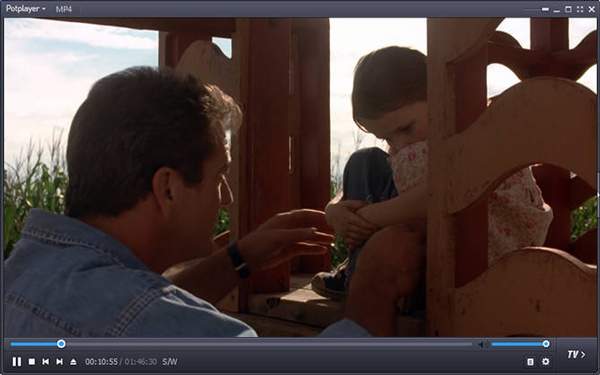 Top 5: ACG Player
When you need to playback the WMV files on Windows tablets, ACG Player is an efficient WMV player for Windows 10. The program also integrates video effects, music visualizer and more tools with respect to audio and visual playback.
Pros
1. Playback the WMV movies as the background of computer or tablets.
2. The touch-screen and gesture-based interface works well on tablets.
Cons
1. Lack some important features, such as playlist to play videos automatically.
2. The free WMV player includes extra software you might not need.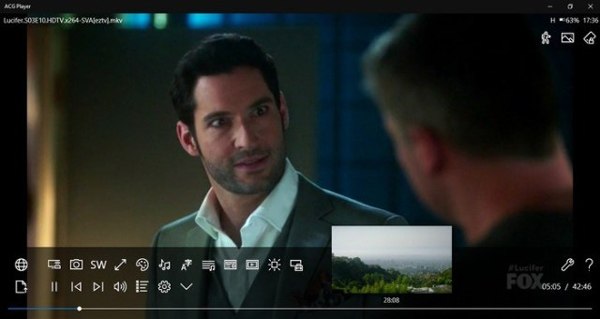 Part 2: Top 5 Free WMV Players for Mac
Top 1: VLC Media Player for Mac
VLC Media Player is a versatile free WMV player for Mac, Windows, iPhone and Android phone. Besides, most of the video formats, you can also playback and stream online video from YouTube and broadcast from different channels.
Pros
1. Convert any videos to WMV video format or even audio formats.
2. Rip DVD videos to WMV videos that you can playback anywhere.
Cons
1. Lack of some essential features, such as the media library.
2. Edit metadata is not as straightforward as the other WMV players.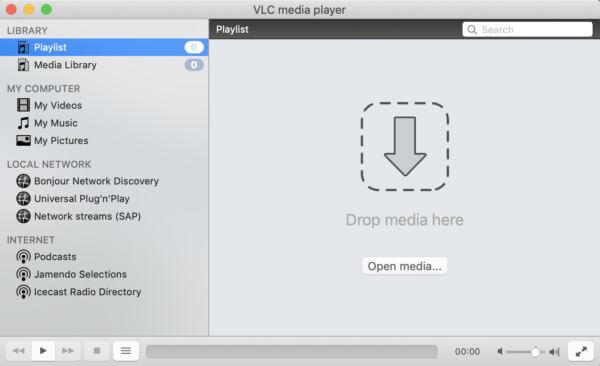 Top 2: Kodi for Mac
Kodi for Mac is another free WMV player for Mac, which delivers the best multimedia experience. You can manage the video files within the collections with ease, such as WMV, MP4, AVI, MP3, FLAC and more other files.
Pros
1. Steam WMV and other video files to TV and other devices from Mac.
2. Additional add-ons for MacOS, such as Tubi Tv, WNBC, Crackle, etc.
Cons
1. Complex and difficult process to install the program on your Mac.
2. It is a large WMV player that takes up too much space.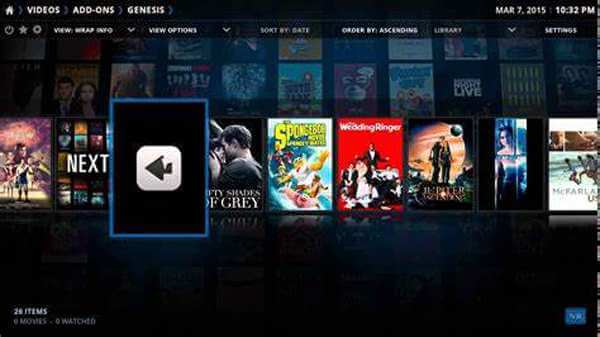 Top 3: MPlayerX for Mac
MPlayerX for Mac is the WMV player for Mac that handles any media format without extra codecs. Moreover, it supports for multi touch, multi threaded FFMPEG for Macs with multiple cores and multi screen full screen support.
Pros
1. Detect the videos and convert subtitles for the file automatically.
2. Play videos from YouTube, Vimeo and more other online streaming sites.
Cons
1. It takes too much of the CPU usage for playing high quality WMV files.
2. There is no playlist feature that automatic play next video.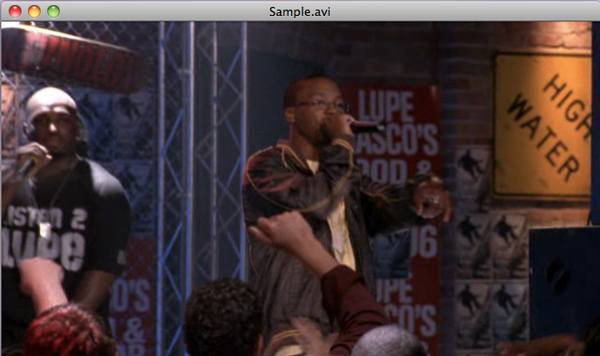 Top 4: KM Player for Mac
Just similar to the other WMV players for Mac, KMPlayer for Mac is the media player that supports a wide range of codecs and media formats. You can also customizable the language and user interface for the program.
Pros
1. Repair and play damaged AVI files you downloaded online.
2. Capable to play back the videos of live URL broadcasting.
Cons
1. Contains Opencandy and more other files when installing the program.
2. The WMV player for Mac lacks a web representation.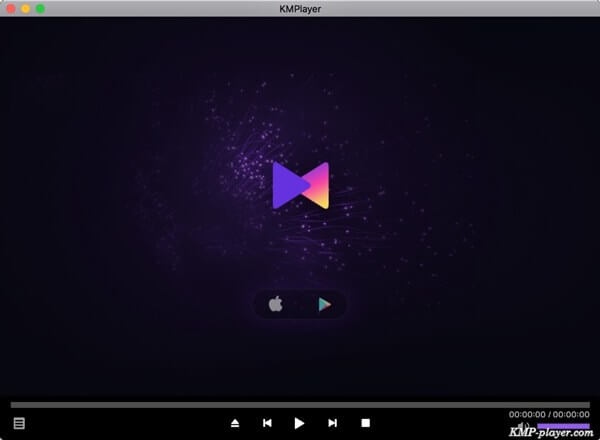 Top 5: Elmedia Player for Mac
Elmedia Player for Mac should be another popular WMV player for Mac that support most of the video formats. It offers a native browser support, which can be used to directly browse and watch online videos with full control.
Pros
1. Stream YouTube content and other online videos within the program.
2. Advanced video playback to tweak speed, loop, manage bookmarks, etc.
Cons
1. Some advanced features are only available to paid Pro version.
2. It has a lot of options that might be confused for the beginners.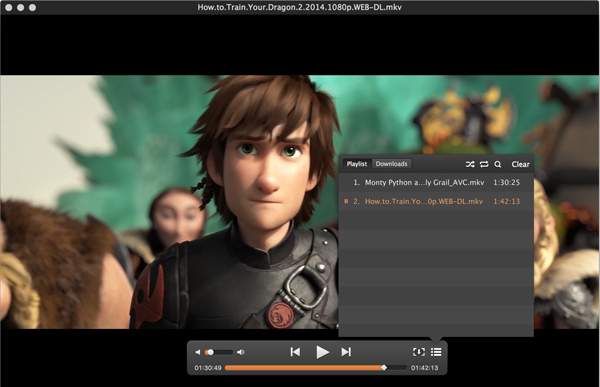 Part 3. FAQs of Playing WMV Video on Computer
1. What is WMV format?
WMV is the abbreviation of Windows Media Video. WMV is a series of video codec and its corresponding video coding formats developed by Microsoft. It consists three distinct codec, WMV, WMV Screen and WMV Image.
2. Can Windows Media Player play WMV?
Not all WMV files can be played on Windows Media Player. In order to play WMV file with the right codec, you need to convert the file to Windows Media Player supported formats like .wma, .wmv, .asf file types.
3. Does VLC play WMV files?
VLC Media Player is a free WMV player for Windows, Mac, iPhone and Android phone. When you want to play WMV video file, you can open VLC and it plays. Sometimes, you can't play WMV file with VLC Media Player. So, you may need to convert the WMV video to the video file with right video codec.
4. Can WMV play on TV?
There are several methods for you to play WMV files on TV. One is to stream WMV video to TV with free WMV player like MPC-HC or PotPlayer. Another method is to copy the WMV file to a DVD with a DVD Creator. Or you can copy WMV file to a USB and play it on Xbox 360 Dashboard.
Conclusion
The article just shares the best WMV players for Mac and Windows 10. What you need to do is to select your favorite one and start enjoying your movies with the best quality.