How to Record DVD Video and Audio to USB Flash Drive on Your Computer
Every time you want to enjoy DVD movies, you need to take out the DVD disc and insert it into an internal or external DVD drive. It is inconvenient to do so, especially when you have a large collection of DVD discs. Furthermore, your DVD disc will be not playable in a short time due to glitches and other physical damages. To bring DVD movies everywhere and bypass the DVD playing limit, you can record DVD to USB. It is much easier to play a movie stored on a USB flash drive instead of a DVD disc.

To successfully record movie from a DVD to a USB flash drive, you need to prepare a Windows or Mac computer. If there is no internal DVD drive, you need to use an external DVD drive, and then connect it to your computer. Later, you can play and record DVD movie to USB flash drive on Windows or Mac.
Part 1: How to Record DVD Movies to USB Losslessly
The most recommended video recording software is Blu-ray Master Screen Recorder. You can record original DVD video and audio without delay or slowing down your computer. All videos can be captured and save into MP4, AVI, MOV and other popular formats. Thus, you can capture DVD movie to USB format directly. What's more, you can take a fast screenshot in full screen or freehand rectangular. Just set the inserted USB drive as the destination folder. Later, all your video recording files and screenshots will be saved into USB by default.
Actually, it is a better choice than copy DVD to USB flash drive on Mac or PC. You can get high-quality DVD video and audio content without too much effort. The copy protection can be bypassed. Moreover, the DVD to USB recorder can record DVD video with audio losslessly.
1. Record protected and unprotected DVD to USB flash drive with the original quality.
2. Screen capture videos with audio at the same time.
3. Adjust the output video quality, frame rate and other preferences.
4. Enable schedule tasks to start DVD to USB auto-recording.
5. Trim the DVD recording video to remove unwanted clips.
Step 1
Insert a DVD into the DVD drive. Find and open the DVD video you want to record. You can pause at the start point. Then plug a USB drive into your computer's USB port.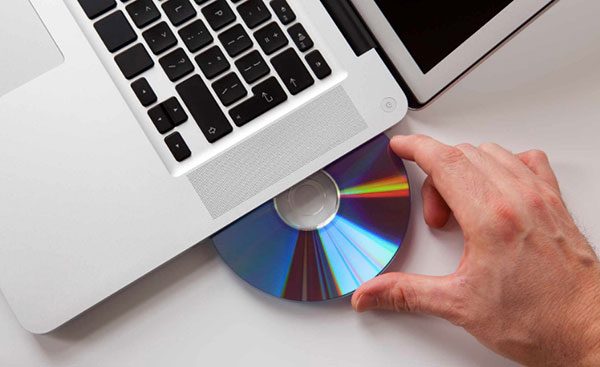 Step 2
Free download, install and launch Blu-ray Master Screen Recorder. ChooseVideo Recorderto start the process.
Step 3
Choose the DVD window as the screen capture area. To copy DVD file to USB drive, turn on System Sound to record DVD video with audio.
Step 4
Click Settings to locate the Preferences window. Choose Output in the left panel. Set your USB drive as the output folder. Later, click OK to confirm.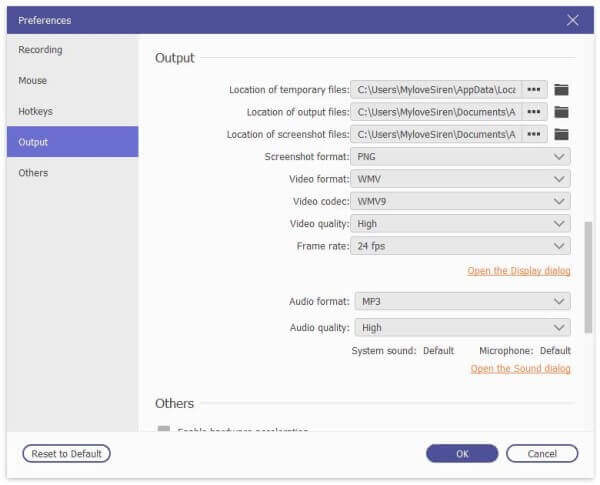 Step 5
Play your DVD movie. Click REC to start recording from DVD. When you stop recording, you will be in the Preview window by default. Click Save on the lower right corner to put DVD video into a USB thumb drive. You can manage and share DVD recording files in the Recording History window.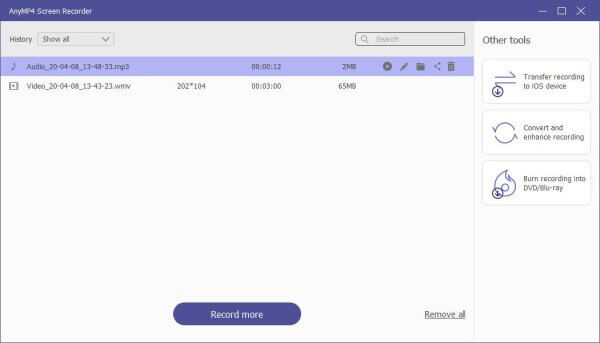 Part 2: How to Record DVD to USB on Windows for Free
If you don't mind recording and saving DVD movie into WMV format, you can use Blu-ray Master Free Online Screen Recorder as an alternative. It is a free online screen recorder. You can use it as your free DVD downloader as well. Compared with its full version, you cannot get advanced screen recording features. The maximum video recording frame rate ups to 24 fps. If it's okay, then you can follow the steps below.
Step 1
Click Launch Free Recorder and download its launcher quickly.

Step 2
Select the DVD playing window with the popping-up screen recorder online. Turn on System Sound to record DVD audio along with video at the same time.

Step 3
Click REC to start recording DVD video for free. You can click the Stop icon to end up screen recording whenever you want. The WMV video will be saved into your desktop by default. Or you can find it in the Recording history drop-down list.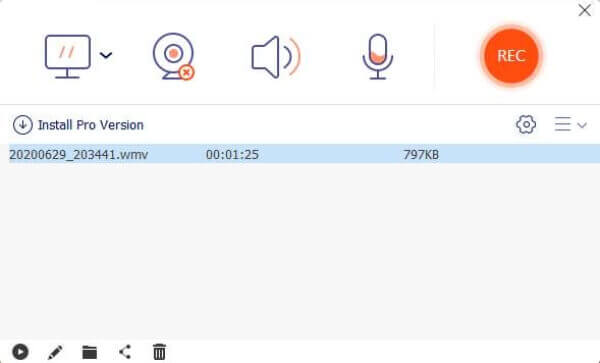 Step 4
Connect your USB drive into the computer. After it is recognized, drag and drop the recorded DVD video into this USB drive.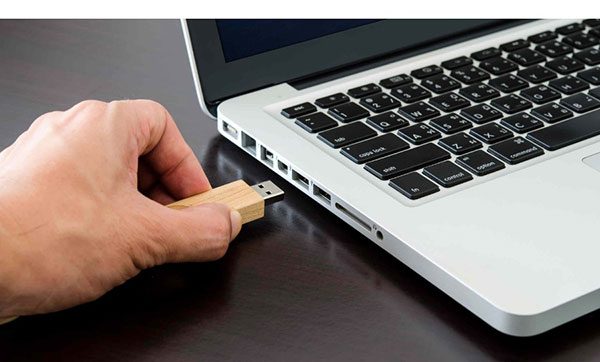 Check how to convert DVD to QuickTime MOV
Part 3: FAQs of Recording DVD to USB
Can you copy DVD content to a USB drive directly?
No. You will find that the copied DVD file is unplayable. You need to use professional DVD copy software instead. Or you can run Blu-ray Master Screen Recorder to record DVD movies as well.
Which format is the best for saving DVD into USB?
There is no fixed output video format. If you really want to choose one, you can record DVD and save as the MP4 format. MP4 allows users to save video in good quality and small file size. Moreover, you can play MP4 videos with most video players and editors.
Can you share the recorded DVD video with others?
No. You had better not to do so. It is illegal to share or sell commercial DVD contents in many countries. Well, it's okay if you record DVD to USB for personal use only.
That's all to record DVD to USB on your computer. You can record and copy video from any copyright protected DVD into your USB drive. The DVD video file size is 8.5 GB or so. You need to free up enough storage space on your USB flash drive in advance.