9 Best Blu-ray Players of 2023 That Are Worth Trying
Having the best 4K Blu-ray player will help you have a better viewing experience at home. Whether you want to watch on your big screen or your computer screen, you will surely get a good match for your newly popped popcorn. So, while you are still thinking of searching for a good one, we have already done it for you. This article has the list of the top players that bring the best quality for Blu-ray playback, so you don't need to spend much time finding the right one for you. Thus, without further adieu, let's start this bona fide review and sip on the useful information given below.

Part 1. How to Choose a Blu-ray Player
It would be best if you considered some factors in choosing the best-suited Blue-ray player for you, and some of our best knowledge are listed below.
1. Compatibility
The first thing to consider is compatibility with playing various types of discs like Blu-ray, DVD, and CD and if it is compatible with playing high-quality Blu-rays.
2. Connectivity
Next is the connectivity option available on the player. Many players, especially the hardware ones, have an HDMI output, which is important for connecting to your home theater system. Hence, consider choosing a player with additional connectivity ports like USB and Ethernet ports.
3. Built-in Wi-Fi
If you want a Blu-ray player with smart or advanced features, check if it has built-in Wi-Fi with added smart features. This attribute will enable you to access popular streaming services, giving you an enhanced experience with additional content options.
4. Region Compatibility
Usually, Blu-rays are coded with a region, which means they are made to play only on players with the same specific region. If you plan to buy Blu-ray discs from various regions, consider purchasing a region-free Blu-ray player to ensure region compatibility.
5. Price
To consider the price is only wise. Blu-ray and other media players vary in price due to their features and capabilities. Therefore, only consider the features that you think are essential and then find a player that offers such features within your budget scope.
Part 2. Top 5 Blu-ray Players [Software]
This part of the review post is for you if you want a Blu-ray player for a PC since it focuses on the top 5 best player programs that many users patronize.
Top 1. Blu-ray Player by Blu-ray Master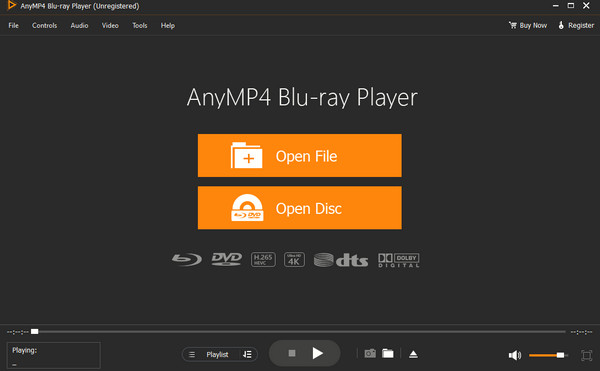 Let's start with this program by Blu-ray Master, the Blu-ray Player. It is a player that has everything that it takes to be the best and most affordable player you are looking for. It has an array of amazing features that make it the best, such as an adjustable playback progress that enables you to pause, stop, forward, backward, move a chapter, and select the title in just one click. Aside from that, it is also your one-stop-shop Blu-ray player programthat you can acquire on any computer with Windows and Mac operating systems. Furthermore, this player allows you to manage your own playlist, as it is freely given on its interface, and tag along with an awesome high-quality producer screenshot tool. Not to mention the cinematic vibe it provides you while watching your favorite Blu-ray movie since it displays up to 4K videos from discs, ISO, and folders.
Key Features
• Support for 4K UHD multi-region Blu-rays.
• Easy navigation process best for beginners.
• Neat and elegant-looking interface with a powerful playback process.
• Video effects editor.
• Screenshot for capturing scenes.
• A 3D Blu-ray player.
How to play Blu-ray on Windows 10
Supported Disc Types: Blu-ray, CD, and DVD.
Supported Video Formats: MP4, M4V, MOV, MPEG2, MPEG4, AVI, FLV, MOD, TOD, RM, RMVB, WMV, 3GP, 3G2, ASF, MKV, SWF, F4V, VOB, DAT, DV, DIF, WebM, FLAC, WAV, WMA, AC3, AIFF, MP3, MP2, AAC, APE, CAF, MPC, QCP, OGG, M4A, M4B, RAM, AU, AIF, and more.
Pros
• It is easy to install and use.
• It comes with a free trial version.
• Watch your Blu-ray movies or videos from disc, ISO, and folder.
• It is a cross-platform player.
Cons
• The free trial has limitations on file size to watch.
Top 2. Leawo Blu-ray Player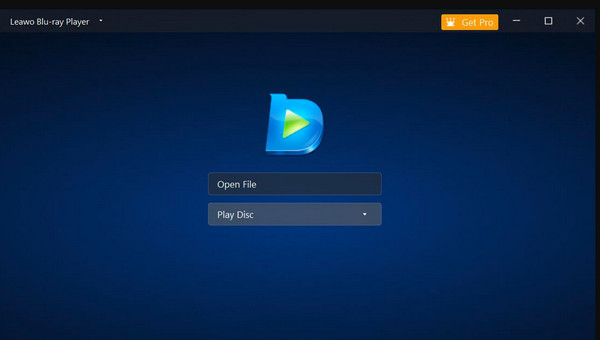 Leawo Blu-ray Player is a versatile player software specifically developed to play Blu-ray on Windows and Mac. Apart from the Blu-ray playback, Leawo's player also supports DVDs and HD videos playback. This software offers many functionalities and features that will help you enhance your playback experience. Furthermore, one of the primary highlights of this player is its support for commercial Blu-ray discs and homemade discs smoothly due to its user-friendly interface, which is best for users of all expertise levels. Additionally, it comes with standard options such as play, pause, fast forward, rewind, stop, and chapter setting.
Supported Disc Types: Blu-ray, CD, and DVD.
Supported Video Formats: AVI, MPEG, MP4, FLV, MKV, WMV, MOV and more.
Pros
• It comes with a user-friendly interface.
• This Blu-ray disc player supports various digital formats.
• Infused with advanced playback features and video setting options.
Cons
• The customization is limited in this Blu-ray watching software.
• The free version comes with a watermark.
Top 3. 5KPlayer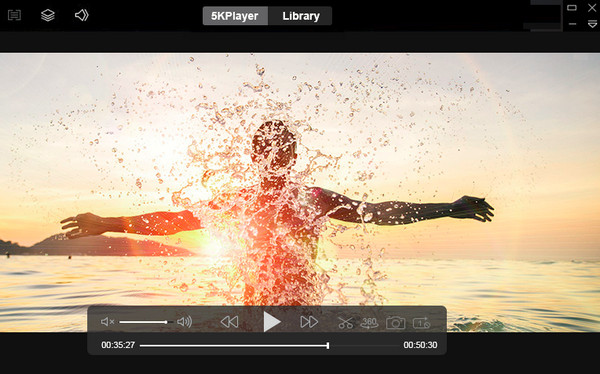 Altough the 5KPlayer has a 5K in its name, 5K is not the only quality it supports. As a matter of fact, you can use it as a 8K Blu-ray player and it also support playing 4K and 1080P HD videos, giving you ultra-high-definition content with exceptional image detail. One of the aces of this player is its ability to get online videos from popular video-sharing sites via download and watch them offline. Furthermore, it is also infused with a built-in radio player allowing you to tune in to online radio stations worldwide.
Supported Disc Types:Blu-ray and DVD.
Supported Video Formats:FLV, MKV, AVI, MPEG, MP4, WMV, MOV and more.
Pros
• Ultra-high playback quality.
• It comes with AirPlay for wireless streaming.
• It offers radio playback, video downloading, and video-to-audio conversion.
Cons
• It requires a high-end system.
• The advanced features are only available in the paid version.
Top 4. KMPlayer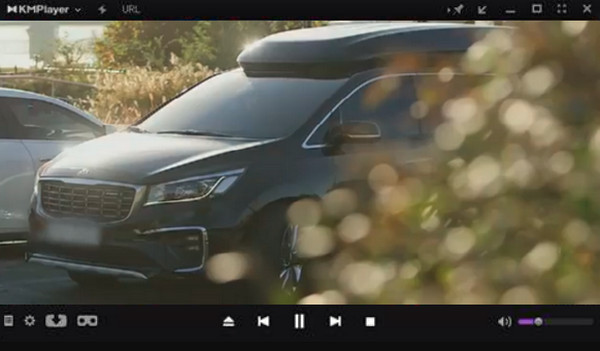 KMPlayer is another best program to watch Blu-ray on PC, which also allows you to play media files at the same time. Furthermore, it provides you with built-in codecs giving you a needless additional codec pack installation process. In addition, it offers customization options that allow you to adjust the filter, effect, and subtitle of your video on the play.
Supported Disc Types: Blu-ray, CD, and DVD.
Supported Video Formats: AVI, MPEG, WMV, MKV, MP4, FLV, MOV, 3GP, VOB, WEBM.
Pros
• It is lightweight and fast.
• It has a customizable interface.
• Great video playback setting options.
Cons
•It has limited smart features, unlike others.
Top 5. GOM Player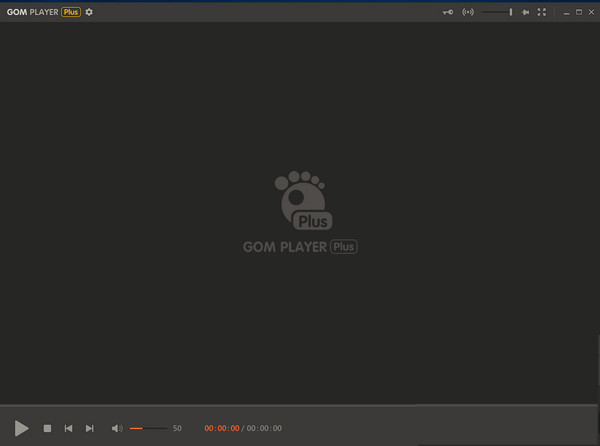 Lastly, this Blu-ray player for Windows 10/11 is developed by Gretech Corporation and calledGOM Player. It is a player that supports Blu-ray and other types of media files, even if they are incomplete or damaged. This is due to a patented technology it uses which is called"GOM Player's Codec Finder Service," it works to automatically search and download the needed codecs that are missing to play the file still. This unique feature is useful when you encounter partially damaged video files due to a download error.
Supported Disc Types:Blu-ray, CD, and DVD.
Supported Video Formats:AVI, MP4, WMV, XviD, ASF, DAT MOV, MKV, FLV and more.
Pros
• Wide range of support for file formats and customization options.
• It supports 360-degree VR videos.
• It provides advanced features such as screen capture and speed control.
Cons
• The user interface is not that neat.
• You need to be careful with malicious malware when installing it.
Further Reading
Top 5 Best Alternatives to GOM Player You Must Know
Part 3. Top 4 Blu-ray Players [Hardware]
If you are done with the best software to watch Blu-ray on PC, then let's proceed to the hardware edition.
Top 1. Sony UPB-X700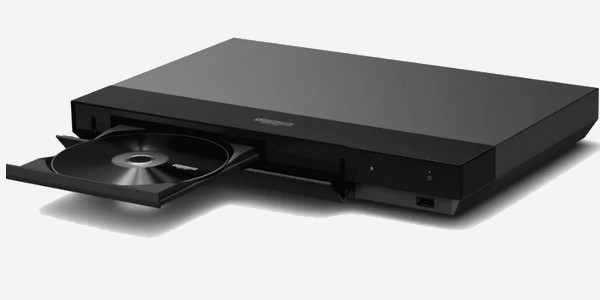 If you are looking for an affordable hardware player that will cater to your 4K Blu-rays, this Sony UBP-X700 could be the perfect one. This player comes with full Sony authorization, which includes Sony USA protection. Furthermore, it allows you to play nearly all types of disc and file formats while giving you a stunning picture display. In addition, it also comes with 4K upscaling, dual HDMI outputs, and a music player with clearer sound effects.
Supported Disc Types: Blu-ray disc.
Supported Video Formats: HDMI and RCA.
Price: $179.99.
Top 2. Panasonic DP-UB820EB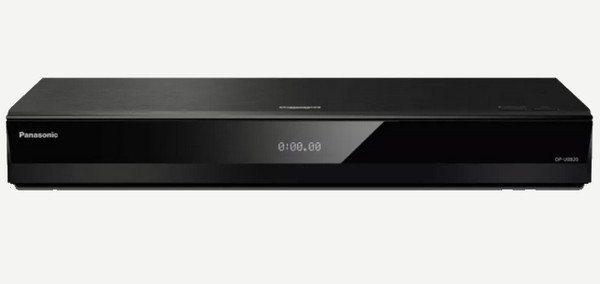 Panasonic DP-UB820EB is a premium 4K UHD Blu-ray player to meet a spectacular cinema experience at home. This player comes with streaming and smart features that include Google Voice command assistance. Hence, you can still access your desired Blu-ray movie even if you watch without a remote. However, with the advanced features it offers, we are not surprised at its higher price.
Supported Disc Types: Blu-ray disc.
Supported Video Formats: HDMI.
Price: $421.63.
Top 3. LG BP175

How about having a cheap but branded Blu-ray player? Then, you must take a look at this LG BP175. Its low price is due to its age, but this player is still reliable to do everything you need to do for Blu-ray playback. Although it cannot play your 4K videos, it still has excellent playback support for videos with 1080p resolution. Aside from that, it comes with streaming apps that you can install to enable you to stream your favorite drama from your favorite site.
Supported Disc Types: CD, DVD, and Blu-ray discs.
Supported Video Formats: HDMI.
Price: $74.99.
Top 4. Didar Ultra Mini Blu-ray Player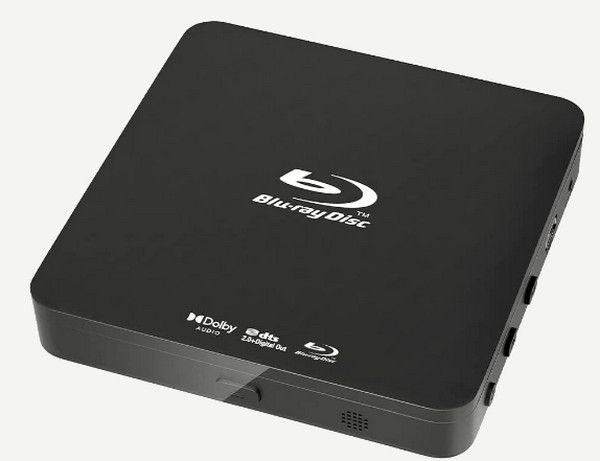 Another cheap yet good Blu-ray player you need to know is this one from Didar. With this hardware, you can fully enjoy 1080p movies in a supreme in-depth image display of Blu-ray compared with DVDs. You cannot disregard its high audio reproduction due to Dolby DTS audio technology infused with it.
Supported Disc Types: CD, DVD, VCD, and Blu-ray discs.
Supported Video Formats: HDMI.
Price: $84.99
Part 4.FAQs Regarding Blu-ray Players
Can I use my Blu-ray player with 8K videos?
Nope. You cannot use a regular Blu-ray player to play 8K videos since it is only designed for up to 4K Blu-rays.
Is VLC a Blu-ray player?
Yes, with the latest version of the VLC tag, along with the additional codecs and libraries to install, it allows you to play Blu-rays.
Is QuickTime a Mac Blu-ray player?
No, it is not. QuickTime doesn't have the built-in codecs and function to cater to Blu-ray encryption.
Conclusion
With this comprehensive review of the software and hardware, 1080p and 4K Blu-ray players. In addition, the factors that will help you choose the right player are also included. This way, picking will not be challenging. On the other hand, if you are torn in choosing one among the software players, then take it from the expert and also choose the Blu-ray Player.