Review of DVDFab Player 6: Best 4K UHD Media Player [2023]
Now DVDFab has released DVDFab Player 6 which is said to be the best 4K UHD media player in the world. And it offers users 3 available editions, free, standard, ultra, to choose from. But here comes the question: How is DVDFab Player behaving? You may also wonder if it is necessary to upgrade the current version to DVDFab Player 6 Standard/Ultra.
Don't worry. In the following introduction, you will know this media player better. Besides, you will learn about differences among 3 versions of DVDFab Player 6.

Part 1. A Quick Overview of DVDFab Player 6
DVDFab, with no doubt, an expert at solving DVD/Blu-ray/video issues, such as video conversion, DVD/Blu-ray creation, media playback, and file transfer. DVDFab Player 6 is one of their best products. It is an all-in-one media player that is capable of playing almost all media files and making your media library management much easier.
Here are the features you may be interested in.
Features
As a powerful player, DVDFab Player can play DVD discs, DVD ISO files and folders, even if they are encrypted. You can enjoy smooth and stable playback while playing Blu-ray movies as well. It is compatible with popular video and audio formats, including MP4, MKV, M2TS, MOV, MP3, WAV, M4A, and FLAC.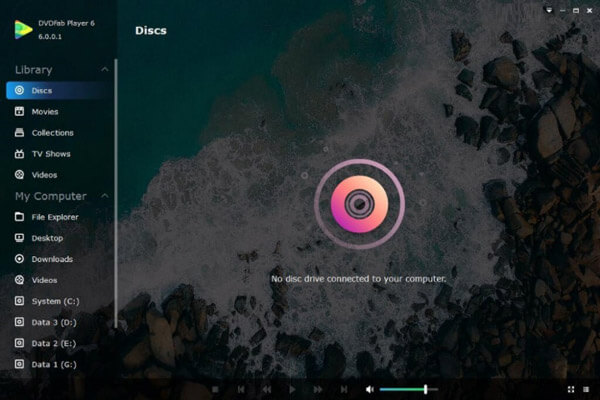 Besides playing normal media files, this player also supports 4K UHD and 1080p HD video. It even makes it possible for you to enjoy 3D TV at home. With a pair of 3D glasses, you can create your own home theater.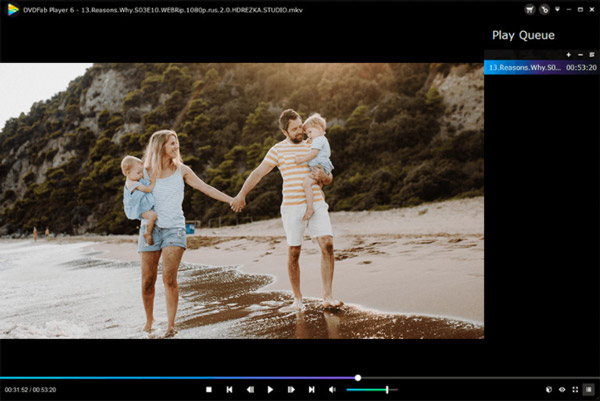 The new and improved player allows you to organize and manage movies, TV Shows, videos, and even music on your computer without any hassle. It can even download the posters for all your media files from the Internet and form a wonderful Poster Wall. As for your music, this player will help you organize your local music library in the way you want.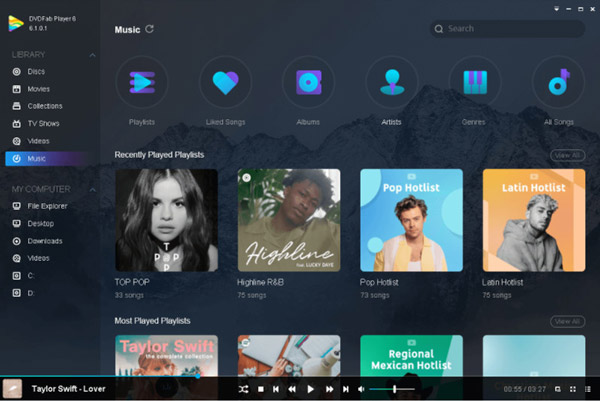 Another outstanding feature of DVDFab Player 6 is that it provides you with 2 playback modes for different situations – PC Mode and TV Mode. The former one is designed for better playback on computer screens. And TV Mode can bring you stunning audio and visual experience, just like you are watching movies in a cinema.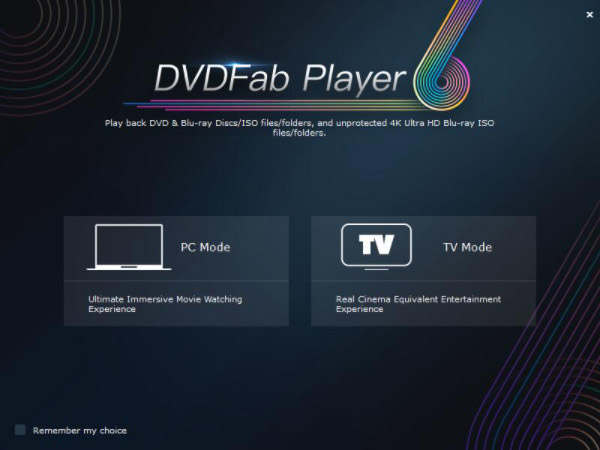 Differences Among DVDFab Player 6 Free, Standard and Ultra
To cater to the needs of different users, DVDFab presents two paid versions: Standard and Ultra. Normally, the Standard edition can meet most users' demands, which includes DVDs, Blu-rays, and videos playback. While the Ultra edition supports 4K Ultra HD, HDR10 mode, and many other fancy features.
| | Free | Standard | Ultra |
| --- | --- | --- | --- |
| Pricing | -- | $59.99 | $99.99 |
| 4K Ultra HD | -- | -- | -- |
| 3D Playback | -- | -- | ✓ |
| DVDs | -- | ✓ | ✓ |
| Blu-rays | -- | No Menu | Support Menu |
| Local Library | -- | ✓ | ✓ |
| Popular Video Formats | ✓ | ✓ | ✓ |
| Dolby | ✓ | ✓ | ✓ |
| PC/TV Mode | ✓ | ✓ | ✓ |
| Customize Playlist | ✓ | ✓ | ✓ |
| GIF Maker | ✓ | ✓ | ✓ |
Part 2. Pros & Cons of DVDFab Player 6
Pros
1. Easy to use.
2. Support Menu playback.
3. Compatible with 4K UHD and 3D playback.
4. Support HDR10 and HD audio output.
5. Import DVDs/Blu-rays to the local library.
6. Collect movie info from the Internet.
Cons
1. The free version of DVDFab Player 6 is limited.
2. Prices for the Standard/Ultra edition are high.
3. The program sometimes crashes under Windows 7.
4. It doesn't support Dolby Vision HDR layer.
Part 3. Best Free Alternative to DVDFab Player 6
Even though DVDFab Player 6 is a great option when you want to watch a movie, but as you can see, you cannot enjoy features like Blu-ray/DVD playback if you don't pay for the upgraded edition.
If you don't want to spend that much, we highly recommend you try Blu-ray Master Free Blu-ray Player which is completely free to use. With this player, you can enjoy Blu-ray/DVD movies or play 1080p HD videos, even 4K videos, at ease.
1. Play 4K UHD & 1080p HD videos and Blu-ray/DVD movies for free.
2. Support advanced hardware acceleration, Dolby 5.1, and DTS.
3. Compatible with MP4, AVI, WMV, MTS, TS, FLV, MTS, M2TS, WKV, etc.
4. Play the video in full, half, normal, double, and other screen modes.
5. Take snapshots of your favorite scene while playing the movie.
Step 1
Click the button above to download DVDFab Player alternative. Then install the program and open it on your computer.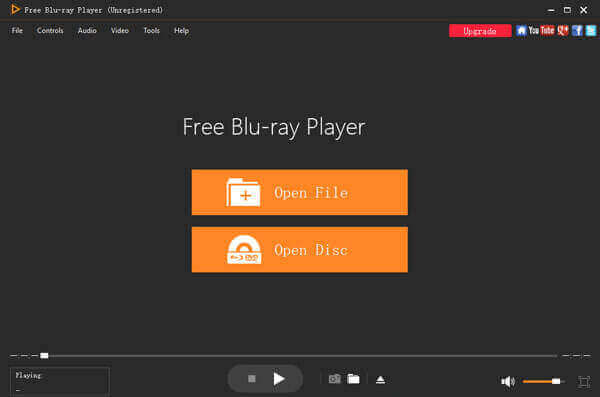 Step 2
Select the video file you want to play. While playing, you can pause, stop, rewind, and forward the video as you like. You can also adjust the video effect by clicking Tools on the top. Find Effects and modify the hue, brightness, contrast, and more based on your needs.
Part 4. FAQs of DVDFab Player 6
1. Is DVDFab legal to use?
Using DVDFab Player to watch movies is legal. But if you are talking about ripping the content from a movie, you'd better check the local law first. Because in some counties and regions, the original purchaser is allowed to make a backup/copy of the movie for personal use. But according to the laws in some other countries, it might be illegal to make a copy or backup to the purchased movie or disc without permission.
2. Can I use DVDFab to play YouTube videos?
If you have downloaded the video, then you can absolutely play it with your player, such as DVDFab, Blu-ray Master Free Blu-ray Player, and VLC Media Player, as long as the format is supported.
3. Is DVDFab player 5 free?
DVDFab Player 5 does offer a free trial software application, just like DVDFab Player 6. But you need to pay for the upgraded edition to enjoy the full features.
Conclusion
After reading the DVDFab Player review, hope you have known this media player better. In short, it is a powerful Blu-ray/DVD/video player. But If you are looking for a free Blu-ray/DVD player, just give Blu-ray Master Free Blu-ray PLayer a try. If you find it useful, don't hesitate to tell us your comment.