Review of the Best 7 Split Screen Video Editor: Windows, Mac, & Online Usage
Many media enthusiasts are expected to work multiple footage side by side. Sometimes, we may find it challenging to switch from one Window to the other, right? It is one of the everyday struggles we can experience. In that case, you need a split-screen video editor to help you work conveniently.
A split screen video editor enables you to work with more than one video at the same time, and it also helps create engaging videos using the split screen effect for your YouTube channel or other platforms. In addition, using a split-screen online video editor is quite simple. However, choosing the right one might get confounding, especially for novice users. But, we have put together a list of the best split-screen video editors for Windows, Mac, and online usages so that your process of choosing will become easy. Kindly see this review.

Part 1: 3 Best Split Screen Video Editors on Computer
Video Converter Ultimate
The first one on the list of the best tools Video Converter Ultimate picked by Blu-ray Master, which can mix multiple movies and images simultaneously. Make your split-screen video by choosing a design and inserting video clips or photographs into the frame. Each screen is also customizable instantly. As a result, here we are to inform you of the steps required to make it a reality. Indeed, it is a fantastic tool for creating split-screen videos for computer presentations, especially when using the Windows operating system. In that vein, let us see how much performance it can provide for all of us. And let us discover why it is the best split screen video editor for Windows.
Step 1
Install Bluraycopys' excellent Video Converter Ultimate on your computer.
Step 2
You can then access the tool's Collage feature menu from the interface to start.
Step 3
Please click the Start button in the new tab. Then, from the available templates, select the Two Cell or other template or another. It depends on the requirements of your clips. You may also choose three to four cells.
Step 4
Now, to create the split screen vision, click the Add button. Choose two media files and decide which should go on the right and the left.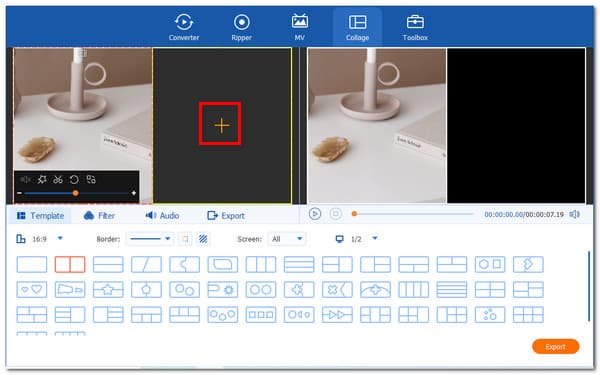 Step 5
After placing each file in its respective place, select Export to save your work. After that, we must allow the tools to begin creating the split-screen video and exporting it.
Wondershare DemoCreator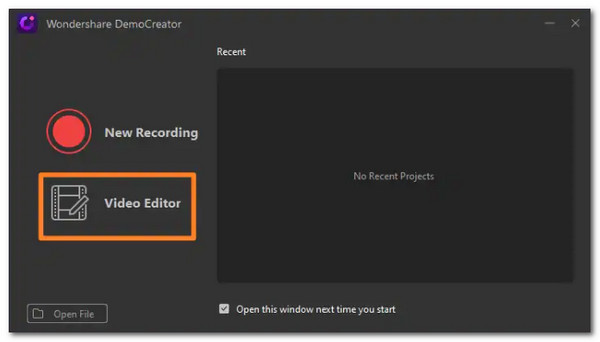 As we all know, many different video editors are available for Windows and Mac. However, Wondershare DemoCreator is what you need if you want a tool that gives you everything you need to create a stunning video. It has tremendous features that let you create various videos, such as vlogs, gaming videos, tutorials, and more, all while using multiple effects and transitions. The split screen effect is a popular feature that distinguishes it from the competition.
Pros:
1. The recording modes are available.
2. It supports a wide range of video export formats
3. Numerous templates and effects are offered.
4. The Green screen and AI facial recognition are extra features.
Cons:
Watermarks appear on exported videos in the trial version.
Adobe Premiere PRO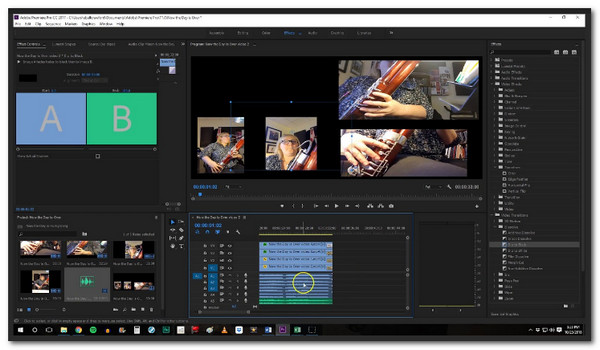 Adobe Premiere PRO is another ideal tool for creating high-quality professional-level videos. Its drag-and-drop functionality makes video editing quick and straightforward. So, instead of selecting options to add to the video, drag, and drop, and you are done. The great part is that you do not have to be a video editing expert to use it. This information means that after watching a few basic tutorials, even a novice can instaly use the tool to edit and create an outstanding video. For that, having a high-quality and professional split-screen video is possible as long as we have Adobe Premier PRO on our computer. As we all know, Adobe corporation never fails in providing services.
Pros:
1. It has a great software integration.
2. The interface is intuitive.
3. Its editing tools are synchronized.
Cons:
1. The subscription is expensive.
2. It is not for new users.
3. The complete specifications are too high.
Part 2: 2 Best Side by Side Video Apps on Phone
Filmora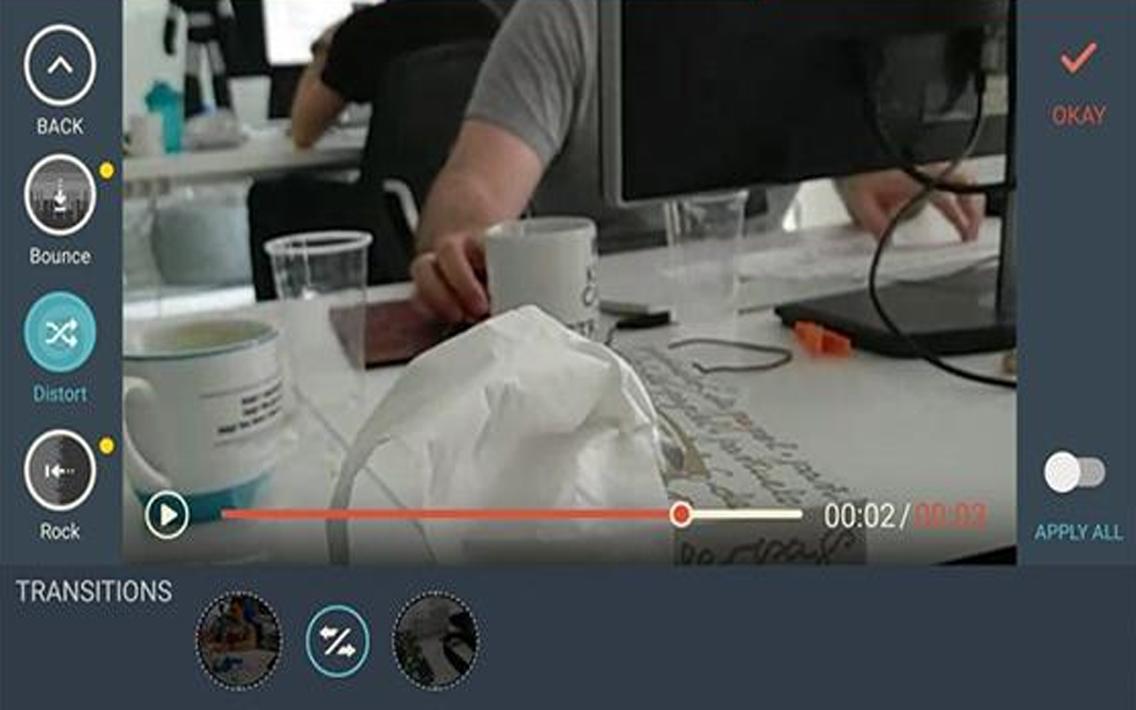 Filmora is a Wondershare split screen video editor comparable to Adobe Premiere PRO and other top video editors. It is a great choice for creating aesthetic videos with a few features because of its appealing interface and abundance of effects and overlays—a few of the features that we can also use in our Transitions. Filmora offers 100 different transitions divided into two categories: primary and fancy. Also, the Filter Effects. There are numerous filter effects available for dramatic results. They include widespread water ripple effects, mirror effects, and film-style overlays. This feature can make your videos visually appealing. It is an excellent choice for Android users as well as Windows users too.
Pros:
1. It has a straightforward interface.
2. Simple to Use
3. Excellent Basic And Intermediate Functions
4. A Reasonable Lifetime Cost
Cons:
1. Advanced Features are not available.
2. The free version includes watermarks.
3. It only works on Windows and Mac.
iMovie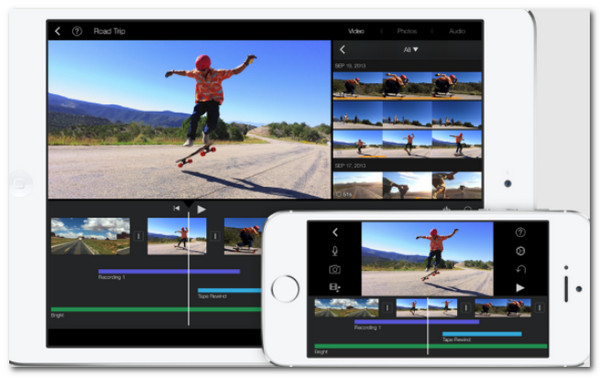 iMovie is another popular video editor that can help you turn your videos into impressive split-screen productions. Apple's entry-level video editor for iPhone. It includes excellent features for organizing media, color grading, speed adjustment, green-screen effects, narration, and soundtrack creation to create stunning videos. Despite the lack of 360-degree video support, it still has impressive features required by both novice and experienced video editors. Indeed, a great tool with great features for providing incredible split-screen video output using iOS. Aside from the iPhone, it is also an infamous split-screen video editor for Mac.
Pros:
1. An easy-to-use interface
2. Easily create your elements
3. There are effects and enhancements available.
Cons:
1. There are issues with importing formats.
2. It is not possible to upload to YouTube.
3. Only Mac and iOS are supported.
4. It does not include all of the capabilities of a full-fledged video editor.
Part 3: 2 Best Split Screen Video Editors Online
Fastreel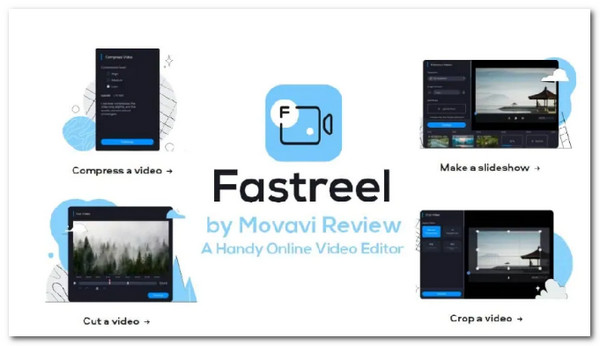 Fastreel is a web-based video editing tool that allows you to create and edit videos without having to download any software or apps. It provides a variety of online tools and templates for your videos clips . You can also include music or text to your videos before exporting them to your device or directly uploading them to Facebook or YouTube. These features can bring an easy process of splitting our video clips.
Pros:
1. There are numerous templates to choose from.
2. There is a preview option.
3. The website is simple to use.
Cons:
1. The free version has fewer features.
2. There is no way to change templates in the middle of a project.
Pixiko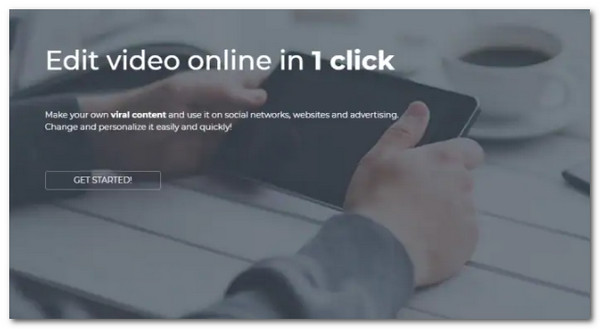 Pixiko is another online video editor that allows users to quickly, easily, and conveniently create and edit videos. Navigate to the website, upload your video, and begin editing. Business owners should post their content on social media to attract an audience. This tool allows you to add text, music, a neon effect, and even crop and split the video. For that, this tool is a great help in creating split-screen videos that we can use for different purposes.
Pros:
1. Technical customer service is readily available.
2. At a low cost, it offers all basic editing options.
3. Beginners and professionals alike will find it simple to use.
Cons:
It does not include sophisticated editing tools.
Part 4: FAQs about Best Split Screen Video Editor
Is there a best split screen video editor for iPad?
There is a lot of software that we can use to split screens oniPad. Two of these tools are the iMovie and KineMaster. iMovie is an infamous editing tool for Apple products such as iPhone, iPad, and Mac. On the other hand, KineMaster possesses a great tool that can be compatible with iPad devices.
How to edit a video with four cell clips on Windows?
You can use the Bluraycopys Video Editor Ultimate. It is an excellent Windows video editor split screen. We only need to see the Collage icon and select the Four Cells features. From there, add the video clips you want to edit. For more details about spliting screen on Windows, check the details here.
What is the best alternative to Adobe Premiere PRO in splitting video?
Adobe Spark is an excellent tool. It includes many design elements, including fonts, a media library, and themes. Select the desired template, make changes to the text and images as needed, and you're ready to go. The great thing about this tool, you can use it online with ease.
Conclusion
With these tremndous split screen video editors available for Windows, Mac, and browsers, creating a fantastic video is relatively simple nowadays. However, not all video editors are free or have all of the features you need. This is why Bluraycopys' Video Editor Ultimate is our top recommendation for a split screen video editor. This desktop-based tool provides a wide range of features at a low cost and can quickly create professional-level videos. You can get it now.