Download and Install Free Blu-ray Copy
Download the installation package of Free Blu-ray Copy from the official page. Then install it on your PC.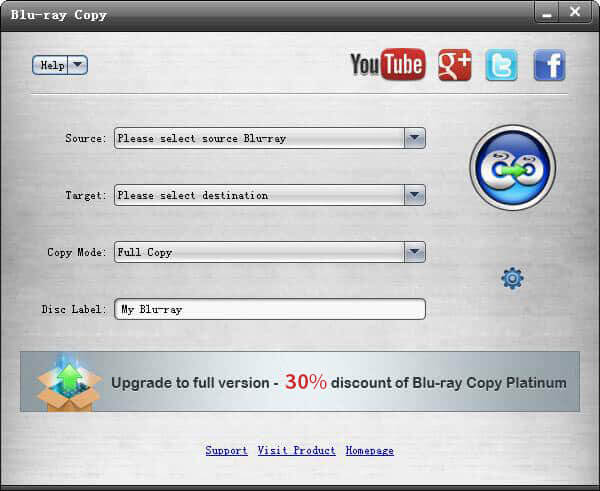 Load Blu-ray Disc
After downloading and installing Free Blu-ray Copy, input the Blu-ray disc to the PC. The software would detect the disc in few seconds.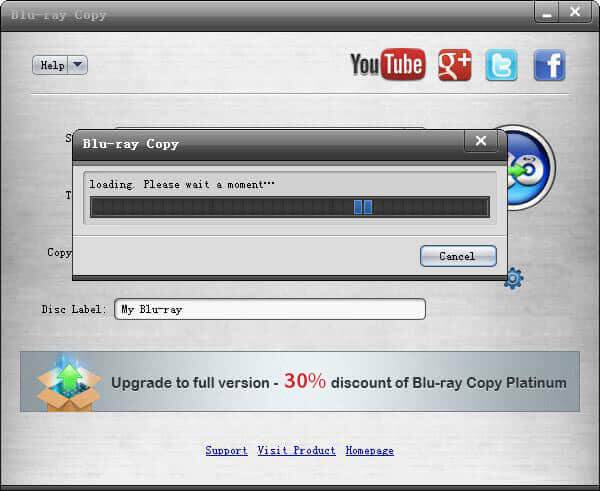 And you can select the disc in the pull-down list.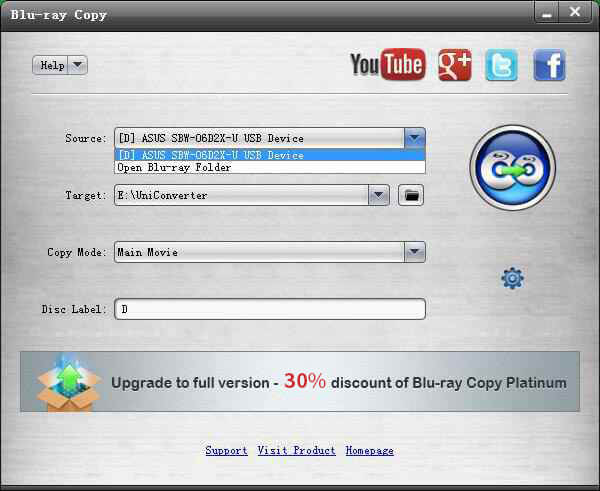 Set the Preferences
To make the copying process easier, here are preferences for users to set according to their personal needs.
Click the Gear icon on the right.
Then it will pop up the Preferences window for you. In this interface, you can set the loading mode, the Destinations of Temp and Log and the language of software.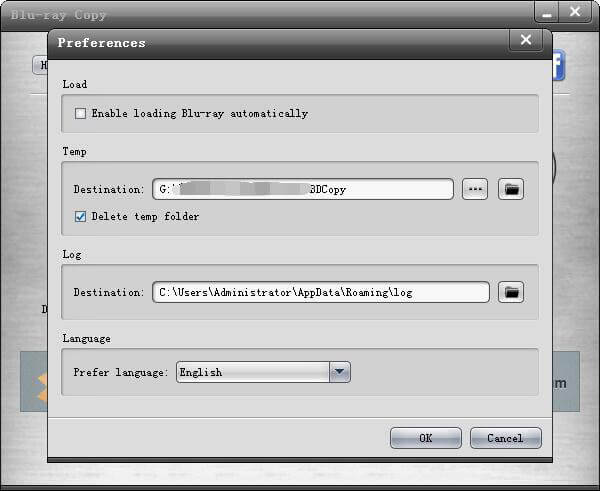 Select the Type of Target Files
Just on the next line, you can see the Target option. By clicking it, you can select the type of target files you want. Blu-ray Folder or ISO.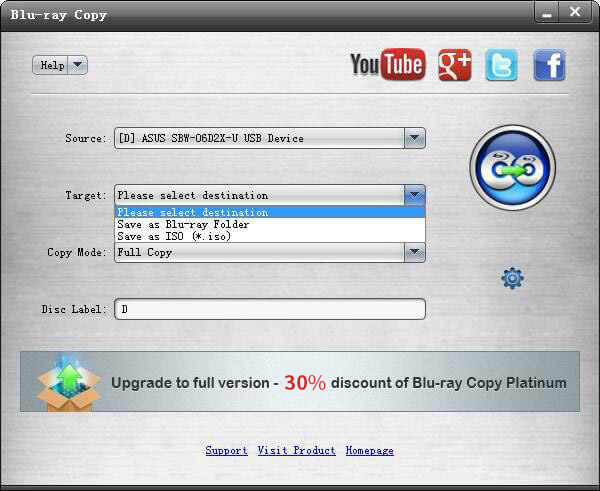 No matter what you choose, it will pop up the folder for you to set the destination of target files.
Choose the Copy Mode
For different needs, it enables users to copy full movies and main movie. Here are Full Copy and Main Movie. Choose the one you need.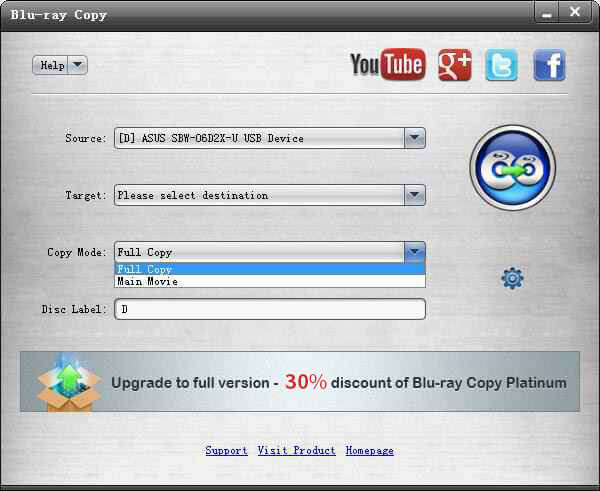 Start Burning
After making the settings, click the Disc icon on the right to start the burning process.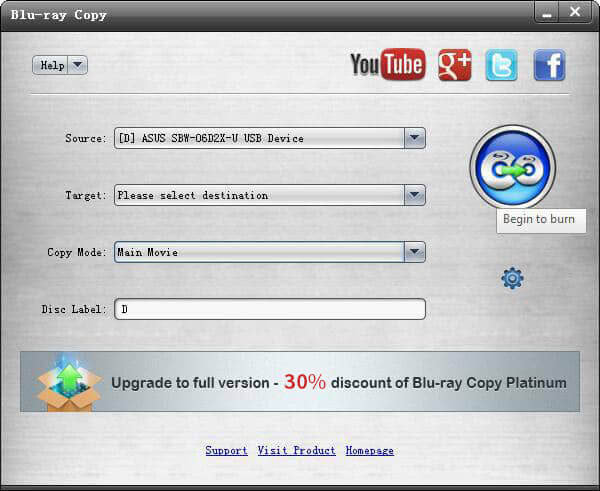 Then it will pop up a window showing you all the settings you made. If OK, click OK to start burning.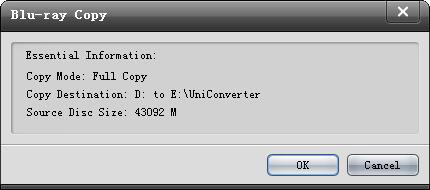 After a few seconds, you can get the files you want.
END