Top 5 Free/Paid Alternatives to Bandicam Screen Recorder for Windows and Mac
You may have used Bandicam screen recorder on your Windows PC for capturing PC screen, games, videos, and more. However, there's no denying that Bandicam has limited functionality and there is no Mac Version to use. So this post is intended to make your recording easier on both Windows and Mac by comparing different screen recording software solutions on the market, and exploring how each stands out as an alternative to Bandicam screen recorder.
Part 1. Best Alternative to Bandicam Screen Recorder
Blu-ray Master Screen Recorder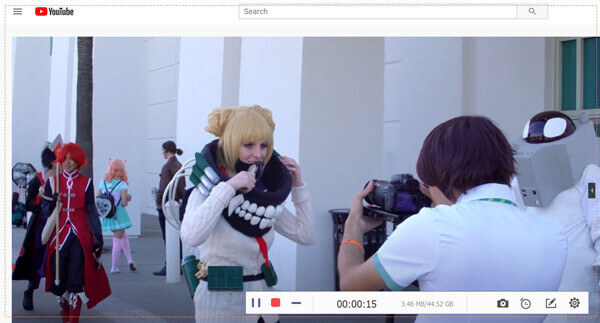 Blu-ray Master Screen Recorder is regarded as the best Bandicam alternative. It not only works well in screen capturing, but also comes with powerful editing features. You can easily record any area on your Windows PC or Mac screen, or capture your webcam and computer screen at the same time. While recording, you are able to edit your recording video. You can add texts, annotations, callouts, highlights and more.
Apart from recording the screen on your computer, you can also use it to record online videos. to enjoy HD quality movies or TV shows offline on any device. It also supports recording the audio from your computer system sound, as well as the sound from your microphone. You are able to grab audio, radio, voice notes, VoIP phone calls without any hassle. When you finish recording, you can export it to any popular formats including MP4, MOV, AVI, etc.
Part 2. Another 4 Helpful Alternatives to Bandicam Screen Recorder
OBS Studio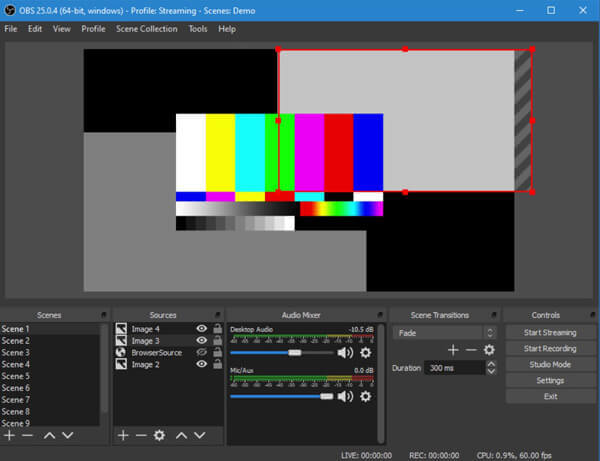 Open Broadcaster Software (more commonly known as OBS) Studio is a free and open-source program for recording your gameplay, creating screencasts, and editing your videos. It is available on both Windows and Mac. OBS offers the best solution for live streaming to help you produce a great broadcast.
Using OBS studio, you can not only record a window or a portion of the screen on your computer, but also capture directly from your webcam and microphone. While recording the screen, you can incorporate footage from games, insert existing videos or still images, and much more. OBS endows various features and advanced settings that provide all the live streaming essentials you need to broadcast your games to sites such as YouTube and Twitch. However, it can be difficult to configure the settings, especially for beginners.
Here you may like: How to Fix OBS Game Capture Black Screen While Recording
Free Online Screen Recorder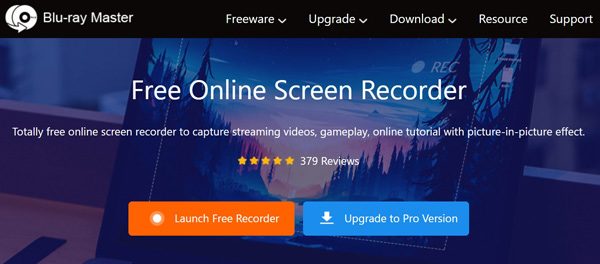 Blu-ray Master Free Online Screen Recorder is considered as an excellent and intuitive screen recording program in your browser. This means that you don't need to download any software on your computer. You can simply capture the screen activities, webcam, as well as the audio from various sources including system sound, microphone, or both.
The free online screen recording tool enables you to record videos/music, gameplays, online meetings, tutorials, and much more without much effort. It has a clear interface and is a good start for a beginner, so you can create a recording easily without paying any fee.
QuickTime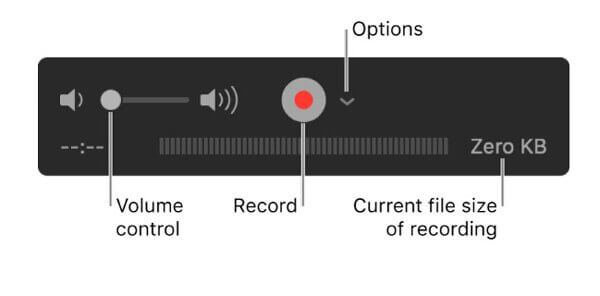 QuickTime Player is one of the popular video players. Apart from playing videos, QuickTime Player also doubles as a screen recorder program. Whether you want to save a video playing on your screen, create a video tutorial, or record the games on your Mac, QuickTime can come in handy. As a built-in feature of Mac, you can easily capture part or all of your display, and grab the sound from the microphone for free.
Unluckily, it is not able to capture the audio from the system sound. In addition, there are some other limitations such as no editing features while recording and fewer output formats available. If you need more advanced editing and recording features, you can try Blu-ray Master or the following one Camtasia.
Here you may like: Can't Stop QuickTime Screen Recording? How to Fix
Camtasia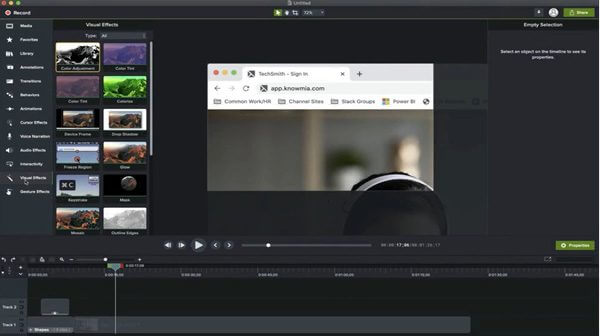 Camtasia is an all-in-one screen recording & video editing software that lets you capture screen activities, create video tutorials and produce screencasts easily. Basically, it supports recording everything that happens on your computer, from applications, videos, and gameplays, even online meetings.
This screen recorder also offers a lot of features allowing you to add annotations, apply transitions, adjust titles, and much more without installing additional video editor. It can be used on Windows PC and Mac. Now it is available at $249, but you can test it out for 30 days for free. For something cheaper and simpler, try Blu-ray Master Screen Recorder or Free Online Screen Recorder mentioned above.
Part 3. FAQs of Bandicam Screen Recorder
Is there a Mac version of Bandicam?
No. Currently, there is no Mac version of Bandicam. If you need to record the screen on your Mac, you can try Bandicam alternatives such as OBS, Blu-ray Master Screen Recorder, etc.
Is there any program better than Bandicam?
Blu-ray Master Screen Recorder is an excellent tool for screen recording. It is not just a screen recorder, but also comes with an audio recorder. It also provides solutions to edit the recorded videos.
Conclusion
Bandicam is a great program for advanced users. But it is not available for Mac users. After reviewing its alternatives, you can make a decision on the solution that is right for you and have a try.