6 Best 3GP to DVD Converters: Functions and Features Compared
Perhaps, there is an enormous number of videos saved on your 3GP phone. Looking back, a 3GP file container was used to solve the bandwidth problems when streaming videos online and, of course, for people to save as many files they want without running out of storage. However, you do not want to let those files get dusty-rusty but rather preserve and watch them on a bigger screen.
In this article, we have arrived with the superb 3GP to DVD converter for desktop and web. We guarantee you the details you need to know about them and even teach you how to convert.
Learn more here as we tackle the best converters you can try after to change a GIF to WebM.
Part 1. AnyMP4 DVD Creator
AnyMP4 DVD Creator is the hailed best 3GP to DVD Converters. This offline tool has gained credibility for the fast conversion speed and the lossless quality output. Another thing, it lets you perform multiple file conversions, so you will not have to dread the long hours of transforming your files individually.
As for the features, AnyMP4 DVD creator contains a built-in editor. Even a non-techy person can easily maneuver this program and create a masterpiece. Moreover, it has a loopback mode and a DVD menu maker. You can make your 3GP videos one of a kind when played on a DVD player.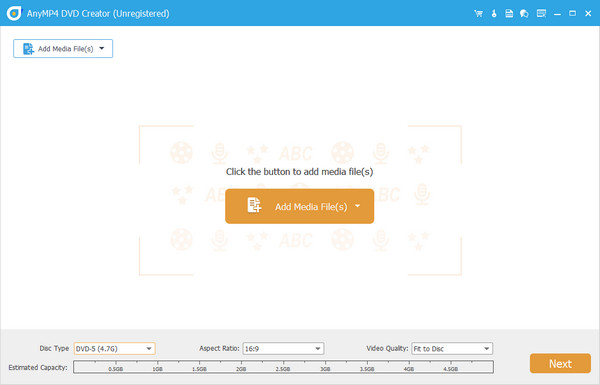 Platform: Windows and Mac
Price: Free and Paid
Overall Rating: 5
Pros:
1. The tool has multiple or batch conversion features
2. 30-day money-back guarantee
3. It contains a built-in video editor
4. Numerous static menu templates are available
Cons:
The free trial has limited features
Vidmore Video Converter
Next on our list is the Vidmore Video Converter. This program has a blue and black color interface, pleasing to the naked eye. Compared to AnyMP4 DVD Creator, it has no DVD menu maker. Still, it gains its power for containing a torrent of tools such as the GIF maker, collage maker, video merger, and compressor.
This program supports more than 200 hundred input and output file formats, including 3GP and DVD. One more thing, you should not worry about losing the quality of your 4k and 1080p videos. Why? Because Vidmore video converter can compress and transcode them without a noticeable change in your visuals.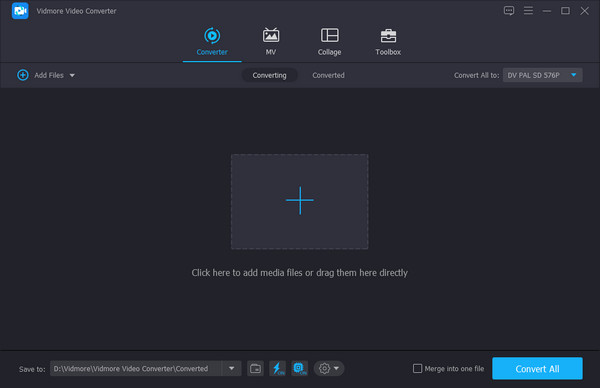 Platform: Windows and Mac
Price: Free and Paid
Overall Rating: 5
Pros:
1. Supports batch and fast conversion
2. It offers tons of useable tools
3. Provides a movie maker
Cons:
1. Has no DVD menu customization
2. Limited features on the free trial version
Any Video Converter Ultimate
Any Video Converter Ultimate or short for AVC, is a versatile desktop program. Not only in converting DVD, audio, and videos, but it can also function as a screen recorder.
After setting your audios output format, you may stick to the default or modify the quality. You can adjust the bitrate, audio codec, and resolution using this program. The program's free trial allows you to enjoy all its functions and distinct features.
Platform: Windows
Price: Free and Paid
Overall Rating: 5
Pros:
1. It can serve as a screen activity recorder
2. No annoying ads
Cons:
The free trial only allows no longer than a 3minute video duration
Part 2. 3GP to DVD Converters Online
Office Converter
Office Converter is one of the best 3GGP to DVD converters online. No wonder this tool has gained an excellent impression as the paid version of it can hold a file up to a maximum size of 1GB.
In addition, this tool works as a desktop program because you can convert various file formats such as PDF, images, and audio. More than that, you can also modify the quality of your output before converting them.
Pros:
1. Can hold a 1GB file (paid version)
2. Allows file conversion from cloud storage
Cons:
1. Internet is needed for the success of the conversion
2. The free version only caters file with a maximum of 3MB
Filesconversion
The next 3GP to DVD converter online is the Filesconversion. No wonder this tool has gained an excellent impression as it can set the quality of your output file from low to very high. More than that, you can also modify the size of your output up to 1920x1080 before converting them.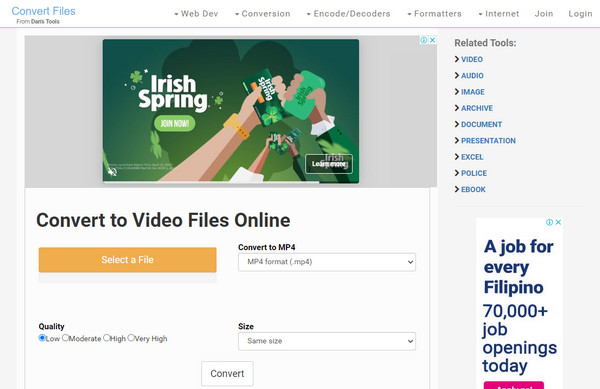 Pros:
Cons:
1. Failed conversion may be affected by poor internet.
2. Contains ads
Zamzar
Perhaps Zamzar is the name you probably heard a gazillion times. This online program has a wizard-type interface that makes your conversion activity easy and doable without the help of somebody. Zamzar is a comprehensive tool that transforms not only 3GP into DVD files but also other file types like documents, e-books, pdf, and audios.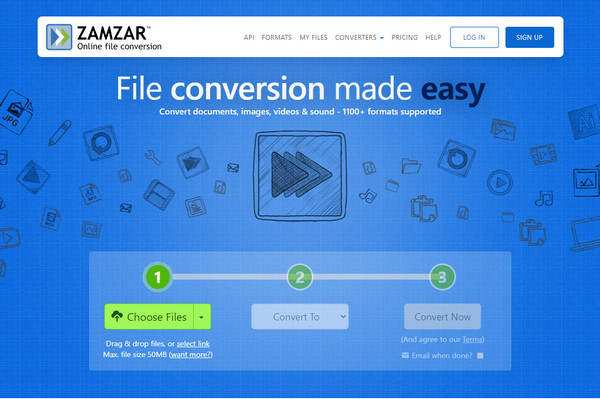 Pros:
1. Great user interface
2. Supports multiple file types
Cons:
1. It depends on the internet stability
2. Only a maximum 50GB 3GP file is allowed
Bonus: How to Burn 3GP to DVD
There you have the superb 3GP to DVD converter for desktop and web. Both these programs possess their unique features. For this part, take a look at how to burn 3GP to DVD using an offline tool.
Step 1
Download AnyMP4 DVD Creator
Begin by clicking the appropriate Free Download button for your device below. After that, run the program and follow the installation process. When the program opens, hit the DVD Disc option.
Step 2
Import the file
Now, hit the Add Media File/s button and select the 3GP video file on your computer folder. At the bottom of the program's interface, modify your Disc Type, Aspect Ratio, and Video Quality. When done, proceed to Next.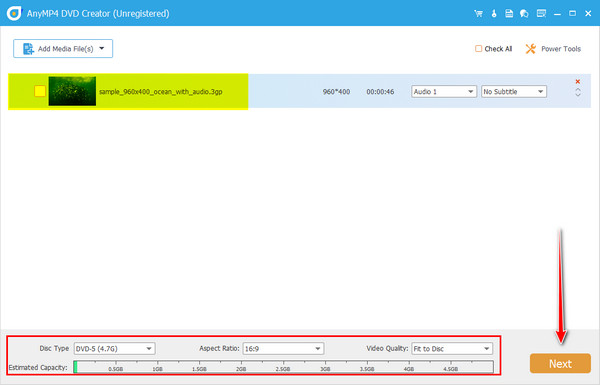 Step 3
Create a DVD menu
The next part is optional. If you want to customize a DVD menu for your DVD, select a template from the options. Locate the buttons and add a name for your disc. If you want a personalized background, upload your photo. Select the Preview button if you want to check on your menu or proceed to the last part by hitting the Burn button.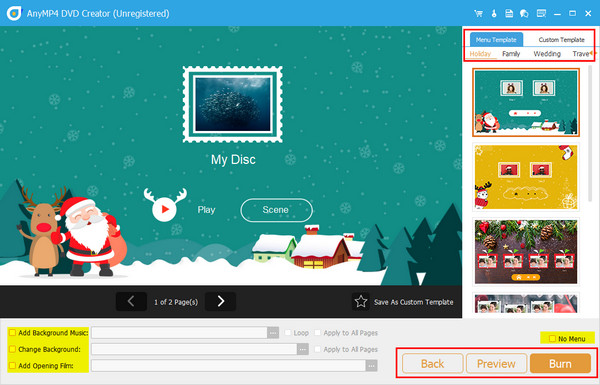 Step 4
Hit burn to start
Place your physical disc on your DVD tray for the program to detect it. Next, choose your Burn Engine, Volume Label, and TV Standard. When everything is ready, hit Start, and the program will begin to author your 3GP files into DVD.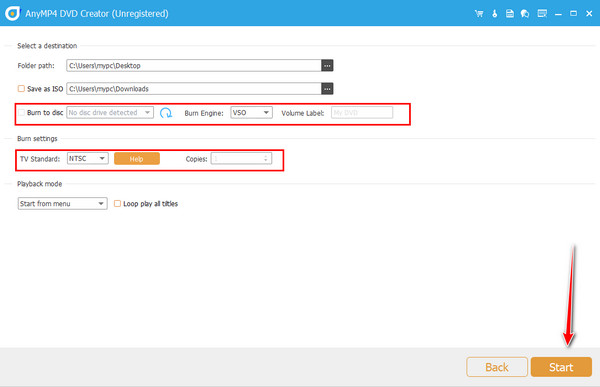 Part 4. FAQs about 3GP to DVD Conversion
Can I directly play a 3GP video on a DVD player?
In most cases, 3GP videos are not playable on portable DVDs. If you do not have a disc, convert the files to MPEG-2.
Can I play 3GP on Android?
Definitely, yes! Although 3GP mobile devices are almost phased out, the videos with a .3gp file extension are still playable on Android.
Is there a file size limit using an offline converter?
There is no file size limit when using offline converters. Usually, you will encounter restrictions on a free trial version of the program.
Conclusion
Now that you have the best options among 3GP to DVD burners, you should understand that online programs have limitations. First, they depend on internet connection and have a restriction on the file size. On the other side, you cannot set the TV standard or other types of DVD options. Lastly, it cannot burn and create a DVD menu. Hence, a desktop program like AnyMP4 DVD Creator can overcome the said barriers.