8 Best Laptops With DVD Players to Play DVD Movies Anytime
If you are about to buy a new laptop for whichever reason you will use it, wouldn't you grab the one that can support DVDs? A DVD drive has been one of the demands that have never been replaced. This is because many people still need it, which laptop manufacturers consider. But the question is, which manufacturers or brands produce laptops with built-in DVD players to meet the demand for high-end hardware?
We gathered the people's best choices below to help you decide which one you must acquire. See them for yourself, and grab the one you think may fit your needs.

Part 1. Do Laptops Have a DVD Player
Yes. There are still laptops that come with DVD Players. This is because, over the years, CD drives have been growing to become obsolete in the computer world. However, video and movie entertainment has increased its accessibility by letting people grab the movies online or via signing into popular movie streaming sites. This phenomenon has lessened DVD usability, but it doesn't mean that a laptop with a built-in DVD player has lessened usability as well. As a matter of fact, many laptop users still make the DVD player on their feature list. Because of this, many laptop manufacturers are still game to provide what the users demand.
Blu-ray Player - Best Software to Play Your DVD and Blu-rays
If you want an all-out DVD player for your laptop, then this Blu-ray Player is something you shouldn't miss. It is a magical software player that supports various Blu-ray types and all DVD formats, such as DVD-+R, DVD-+RW, folder, ISO, and IFO files. Furthermore, the configuration options for the movie display and audio effects will surely be your companion in making your movie on a smaller screen cinematic. And if you want your DVDs to be organized, this player enables you to create a playlist and customize it anytime. Therefore, if you cannot have a 17-inch laptop with a DVD player, then have this amazing Blu-ray Player that displays high-end and even up to 4K videos on your screen.
Part 2. Top 8 Laptops With a Built-in DVD Player
Top 1. HP Durable Laptop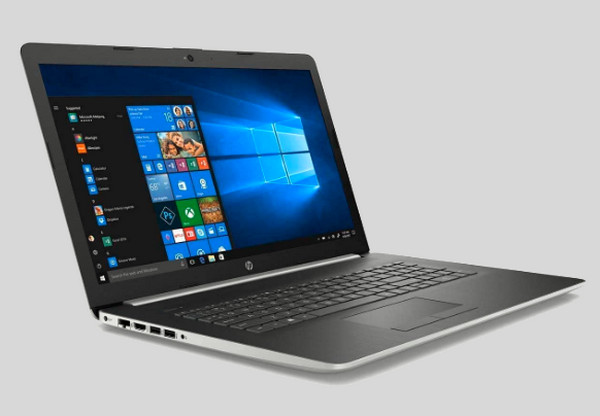 One of the latest 17-inch laptops with a DVD player, this HP durable has made it to the top. It has a 10th Gen Intel Core i5 with a 1035G 1.0 GHz processor. Furthermore, it has a 17.3-inch 1920x1080 screen display that is WLED-backlit FHD. Regarding its RAM, this HP laptop has a 12GB DDR4-2666MHz SDRAM while it has a 1TB 5400RPM SATA for the hard drive that includes the DVD drive.
Pros
● It comes in various variants.
● The screen is large and shows an amazing picture display.
● With a backlit keyboard and screen.
Cons
● It is lightly weighty.
● It is not a touch-screen device.
Top 2. HP 17 Premium Anti-Glare
Another best-to-buy laptop with a DVD player from HP is this HP 17 Premium Anti-Glare laptop. Why should you buy this? Because of its upgraded storage with 16GB SDRAM memory, a 1TB hard disk, and a solid-state drive. Like the first one, this laptop has a 10th Gen Intel Dual core and an i3 processor. Also, it has a 17-inch 1600x900 screen but with anti-glare 220 nits.
Pros
● Large 17.3-inch screen display.
● With an anti-glare coating on-screen display.
● Huge memory storage.
Cons
● The display has a lower resolution.
● It has limited capabilities for graphics.
Top 3. Acer Aspire 3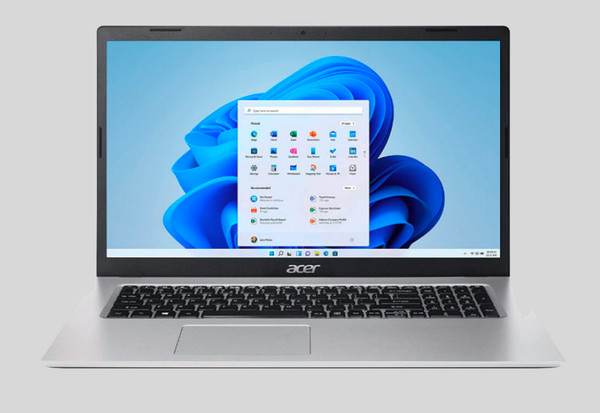 The best choice on this list is one of Walmart's laptops with a DVD player, the Acer Aspire 3. This is a laptop that offers a good value considering its price, for it is packed with 8GB RAM, with its Intel Core i5-1035G1 GPU. In addition, it has a screen that displays 1920 × 1080 pixels in Intel UHD graphics. Everything can be acquired with its 398-dollar price.
Pros
● Big screen with a high-quality display.
● It comes with various helpful ports.
● With a smooth processor.
Cons
Top 4. Dell Inspiron 15 5000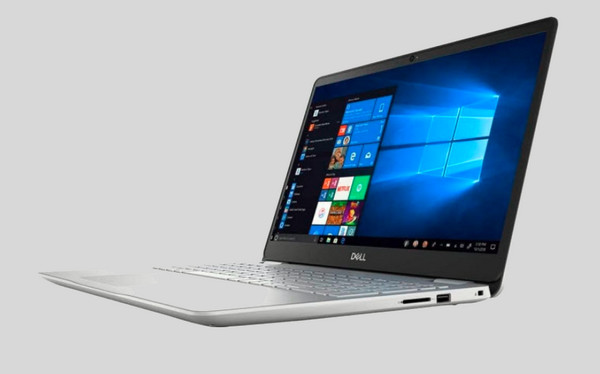 If you want a laptop with a smaller screen display while playing your DVD movie, then you might want to use this Dell Inspiron 15 5000. It is a personal computer that comes with a SuperMulti DVD drive, allowing you to play and burn DVDs and Blu-rays as well. Furthermore, this mid-range laptop also offers a variety of options and configurations that fit your budget and demands. However, it is not a cheap laptop with a DVD player that amounts to $1088.
Pros
● It has a 256GB Solid State Drive.
● With a pretty lightweight.
● It supports an SD memory reader and an HDMI port.
Cons
● It doesn't have a long battery life span.
● It is quite expensive for its specs.
Top 5. Dell Inspiron 17 3793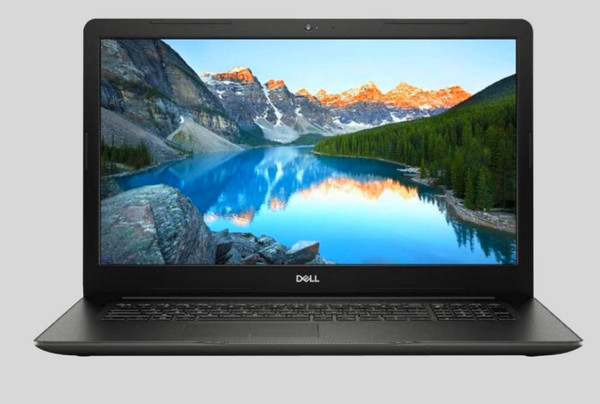 If you like the Dell but with a larger screen, try this Dell Inspiron 17 3793. It has a 17-inch screen size, and with a processor of Intel Core i5, you can explore or browse anything smoothly. Part of the attributes why people choose it is its DVD drive that lets them play open DVD movies anytime. However, there are these claims that even though this laptop can still play 4K video content, it cannot display external TV videos in 4K.
Pros
● With a clear and large screen size.
● It is a laptop with a DVD player with 512GB of storage.
● It is infused with an Intel Core i5-1035G1 processor.
Cons
● It cannot play 4K external TV videos.
● With a short battery life span.
Top 6. Lenovo ThinkPad T540P
Let us now move on to this Lenovo laptop with a DVD player, the ThinkPad T540P. It has been one of the epic laptops ever since due to its durability tested by the users. Furthermore, the specifications that it is infused with add to the desire of users to get it. One of its boons is the DVD drive, making it usable for DVD movie enthusiasts. Enjoy its 15.6 inches screen size along with its 16GB RAM and 500 GB hard disc storage.
Pros
● It is a cheap laptop with a DVD player.
● It is durable and smooth to navigate.
● It uses an Intel processor.
Cons
● It is outdated.
● It is not a touch-screen computer.
Top 7. Asus 15.6-inch HD Touchscreen
The next on the list is this small but incredible touch-screen laptop, the Asus HD Touchscreen. As its name suggests, you can make your navigation easier by just tapping and sliding its screen. It has an internal DVD drive and HDMI and USB-type C ports. Pairing with these are the storage of 8GB RAM and 1TB size for the hard disc. In addition, it is infused with an Intel Celeron N3450 processor at a 2.2 GHz turbo mode speed.
Pros
● It is a mini laptop with a DVD player.
● With a turbo mode processor.
● It has touch-screen navigation.
Cons
● Its durability is still in doubt.
● The battery life span is short.
Top 8. HP AMD Business Flagship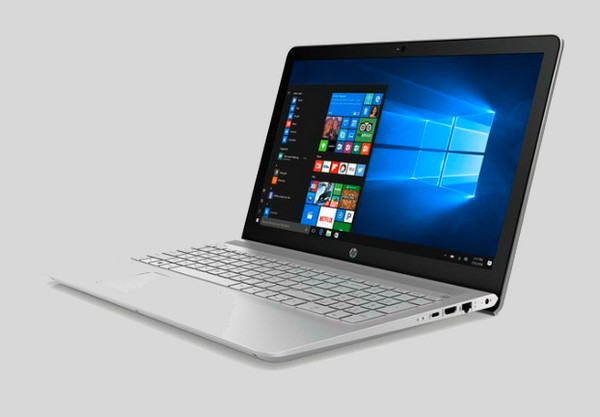 This HP AMD Business Flagship may be in the last, but it doesn't mean it is the least. It is a quite stylish laptop that has a 15.6-inch screen with a more robust AMD Ryzen 5 Pro with a 3500U quad-core processor. In addition, it is equipped with a dual-channel 8GB RAM and a 256/512GB PCIe SSD. Most importantly, as we gather here, this HP AMD Business Flagship has a DVD internal drive, making you easily load your DVD disc and play it.
Pros
● It is an HP 15.6 laptop with Windows 10/11 DVD player and writer.
● Its scalability is pretty good.
● It supports a dual memory slot.
Cons
● It is a bit heavy.
● It has a thick bezel.
● The keyboard is not backlit.
Part 3. How to Watch DVDs on Laptop Without a DVD Player
If buying a new laptop is not your priority at the moment, but you would still want to watch your DVD movies, then we have the best solution here. Why not rip to watch your DVD files into a video format that your laptop supports? How? Use the Video Converter Ultimate. This software lets you convert your DVD disc and movies of up to 8K quality into over 500 media formats. It comes with a DVD ripper that works with ultrafast GPU acceleration making you rip at a 70 times faster speed!
Key Features
● Support all kinds of DVDs such as disc, IFO, ISO, and folder.
● A multi-functional software for ultimate conversion.
● More than 500 various media files to produce.
● Powerful video-enhancing tools are evident.
Step 1
Install it on your desktop or laptop and launch it. Then, start inserting your DVD disc into your disc drive. You can connect an external optical drive if your computer doesn't have it. Click the Plus icon at the center under the Ripper menu to import your DVD.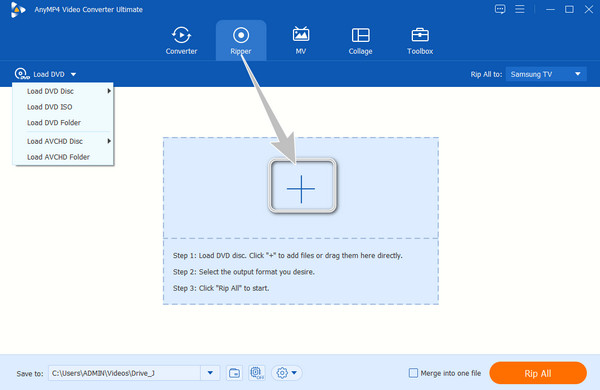 Step 2
After that, go to the Rip All To section and click the arrow button. Choose a video format when you reach the new window.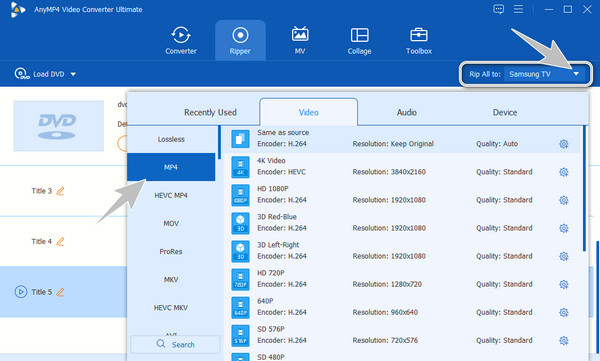 Step 3
As soon as that, you can now hit the Rip All button to start the ripping process.
Part 4. FAQs about DVD Players on Laptops
Are the Laptop's DVD drives fixed separately?
No. DVD drives are part of the original design of the laptops.
Can I play DVD games inserted in my laptop's DVD drive?
It depends on the kind of laptop you use. You may check if it supports the DVD disc for your game.
Does a laptop come with a warranty internationally?
Not all. Most of the manufacturers apply the warranty based on what country you bought the laptop.
Conclusion
Above are the best laptops with DVD players, and you cannot go wrong when you pick them. However, if you cannot yet afford one, you can always use a ripping tool like the Video Converter Ultimate to still turn your desire to watch your favorite DVD on your computer.