How to Play Blu-ray Movie with PlayStation
Can Sony PS3 play Blu-ray? The answer is yes. Sony is keen to push the fact that the PlayStation 3 can play Blu-ray discs. As a HDMI 1.3 equipped device, PS3 is more than a game console, which is also a Blu-ray movie player to enjoy the videos with a high quality.
How to play the Blu-ray disc with PS3? When you insert the Blu-ray disc, it will play nothing at all. It might relate to the protection, region locked and Wi-Fi connection and more other issues. What are the best methods to play the Blu-ray movies on PS3? Just learn more about the solutions from the article now.
Part 1: How to Play Blu-ray Discs with PS3 Directly
Just as mentioned above, PS3 does play Blu-ray discs without problem. You only have to make sure that the region code of the Blu-ray disc matches to your PS3. Follow the steps to playback the Blu-ray movies.
Step 1: In order to play Blu ray disc on PS3, you have to update to system 1.50. Make sure that your game console is online. Go to "Settings" > "System Software Update", then you can update the system software. Alternatively, you can update software via a disc or USB drive.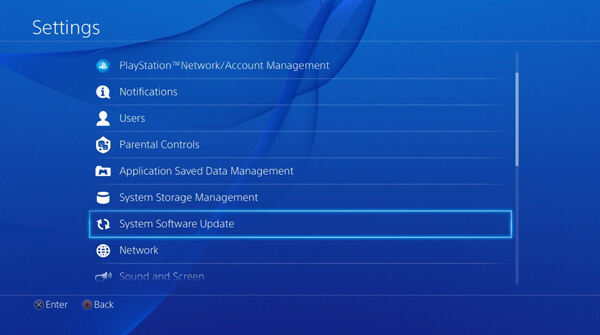 Step 2: There is a popup disc tray on your PS3 when you insert your Blu-ray disc into the Blu-ray drive. Then you can play the movies on PS3 exactly the same as play a game with the game console.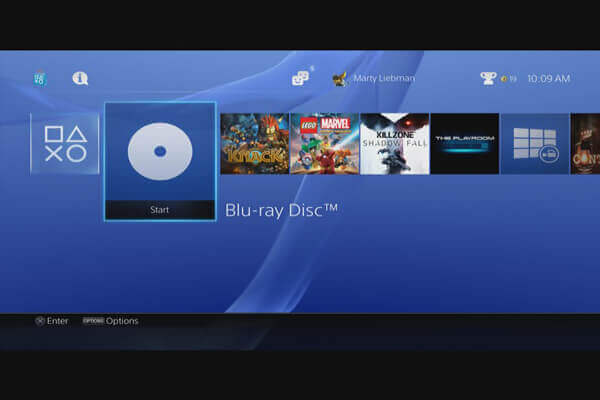 Step 3: Head to the Video tab from PS3's home interface rather than the Game tab. Highlight the Blu-Ray and hit X button to start Blu-ray playback. For the first time to play Blu-ray on PS3, you should make sure you have permitted the Internet access. After this step, you can play Bluray discs on PS3 without converting Blu-ray discs.
Step 4: PS3 will play Blu-ray movies as traditional DVD movies. You can control the playback with your controller:
Hit triangle button to go to the submenu and modify subtitle, volume, audio channel and more.
The arrow button will take you to the main menu.
The start button is used to pause the Blu-ray playback.
The select button will display additional information.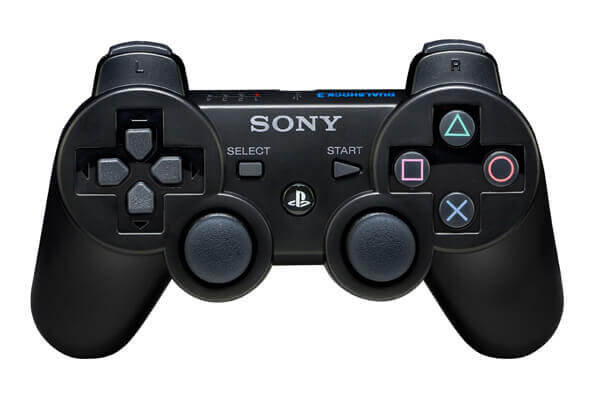 Why Blu-ray Disc Does not Play on PS3
When you insert the Blu-ray disc, it still does not response. What should be the problem? Here are several reasons that PS3 does not play Blu-ray disc directly you should check beforehand.
1. Blu-ray discs are protected by region code does not response.
2. The older AV receiver does not compatible with multichannel analog output.
3. The old system software on PS3 does not support Blu-ray playback.
4. Require updating the encryption key to play encrypted Blu-ray discs on PS3.
Part 2: How to Rip and Play Blu-ray Discs for PS3
Does it mean you cannot play Blu-ray movies on PS3 because of the above problems? In order to playback the Blu-ray movies with a high quality, Free Blu-ray Ripper is the alternative method to rip the Blu-ray discs to movies compatible to PS3 with a high quality. Besides the basic video formats and presets, you can also convert 3D or 4K Blu-ray discs.
1. Rip Blu-ray disc to PS3, 3D videos, HD videos and more other video files.
2. Tweak and customize the videos with encoder, frame rate, resolution, etc.
3. Keep the original video and audio quality during video conversion.
4. Advanced hardware acceleration to enhance conversion speed.
How to Rip Blu-ray Disc for PS3
Step 1
Launch Free Blu-ray Ripper
Download and install the Free Blu-ray Ripper on your computer and then launch the program. Click the "Add Disc" button to load the Blu-ray disc into the program.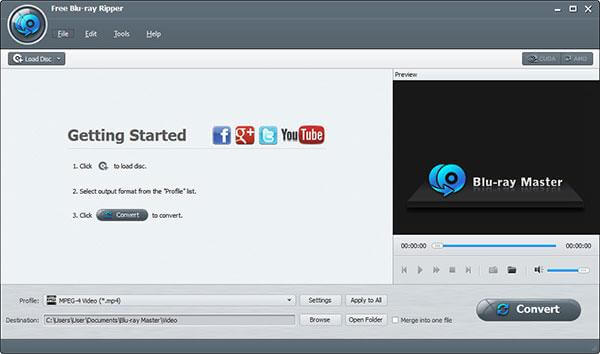 Step 2
Choose Output Preference
Once you load the Blu-ray disc into the program, you can choose the optimal video format for PS3. Click the "Profile" button to choose the PS3 presets to rip the Blu-ray disc.
Note: Compatible video and audio formats for PS3
Audio Format: MP3, WMA, MPEG-4 Part 3 and AAC / AAC Low Complexity
Video Format: MPEG-1, MPEG-2, MPEG-TS, WMV, MTS/M2TS, AVI (DivX, Xvid), VOD, Motion JPEG (Linear PCM), MP4 Video, MP4 via DivX AVI, MP4 SP, MP4 AVC / MP4 H.264.
Step 3
Free rip Blu-ray file for PS3
You can adjust the video format to make sure the preview effect for playing Blu-ray movies on PS3. Then click the "Convert" button at the bottom right corner to start ripping Blu-ray for PS3.
In short, it is more complicated to make sure the Sony PS3 play Blu-ray 3D. In order to make sure that you can enjoy the Blu-ray movie with PS3, you can use Free Blu-ray Ripper together with PS3.
Actually, you can free rip the 3D Blu-ray disc as well as other Blu-ray to play on PS3.
How to Transfer Ripped Blu-ray to PS3
Step 1: PS3 is able to play converted Blu-ray movies from a USB drive. Turn on your PS3 and connect it to your HDTV.
Step 2: Copy the Blu-ray movies to a USB drive from your computer, and then connect it to your PS3.
Step 3: Go to the Video tab on PS3 main menu, press X and find USB Device. Press X and select a Blu-ray movie on the USB drive to start playing Blu-ray movies on PS3.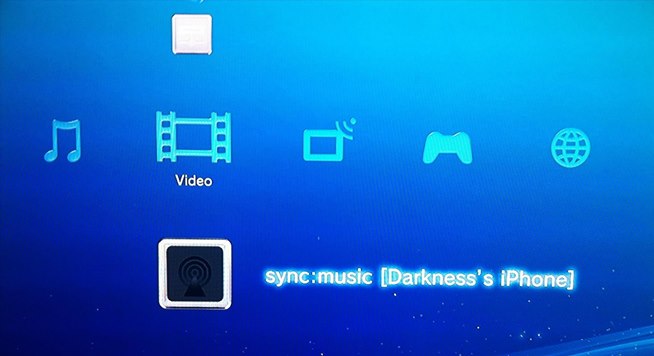 Part 3: How to Optimize PS3 for the Best Blu-ray Experience
PS3 was developed primarily as a game console, so you need to reset it if you want to get the best experiences of Blu-ray playback on PS3.
Step 1: Head to the "Settings" menu on PS3 and select the "Video Settings" option.
Step 2: Choose the "BD/DVD – Cinema Conversion' and select "Automatic" to optimize your Blu-ray disc.
Step 3: Then set Automatic for the BD 1080P 24 Hz Output (HDMI) option.
Step 4: Next, turn off BD/DVD Dynamic Range Control, and go to BD/DVD Audio Output Format (HDMI) and select Linear PCM for standard PS3 or Bitstream for slim model.
Further Reading:
Can PS4 Play Blu-ray Disc and DVD Including 4K (Ultimate Guide)
How to Play Blu-ray Disc on Xbox One and Xbox 360/One/S/X for Free
Part 4: FAQs of Playing Blu-ray Discs on PS3
1. Is PS3 a Blu-ray player?
Sony Play Station 3, known as PS3, is the third home video game console produced by Sony Computer Entertainment. The PS3 is not just a gaming console. However, you can also use it to play other forms of digital content such as Blu-ray. In some ways, it can be regarded as a Blu-ray player.
2. Can the PS3 play any region of Blu-ray movies?
No, it can't. It can play any Blu-ray from its designated region (US PS3 plays Region A, EU PS3 plays Region B, etc.). It's the same as with DVDs. It's just that most Blu-ray have become region neutral, unlike DVDs which were almost always region coded. Make sure to properly research before you buy a Blu-ray movie.
3. Can PS3 Super Slim play Blu-ray?
Yes, the Blu-ray format was created by Sony and released with the PS3, so there is no doubt that PS3 Super Slim can play Blu-ray movies.
4. How do I fix my PS3 not reading discs?
Check both sides of your disc to make sure that it is not scratched or damaged. Then, clean your disc carefully using a microfiber cloth. Once done, reinsert your disc into the console and attempt to launch it again.
Conclusion
The article shares about how to use PS3 play Blu-ray. PS3 is an attractive game console, now the Blu-ray drive is another bonus. It makes Blu-ray playback easier on PS3. If you cannot play the Blu-ray discs on PS3, BD Master Free Blu-ray Ripper is an alternative way to watch Blu-ray movies on PS3 with ease.