How to Free Copy or Rip the Complete Series of Breaking Bad Blu-ray
How to Free Copy or Rip the Complete Series of Breaking Bad Blu-ray
Breaking Bad is about the incredible saga of a high school chemistry teacher turn to be a meth kingpin. It is so popular TV show that you might wanna watch the whole Breaking Bad series all over again. It is highly recommended that you can use Free Blu-ray Player to transcode Breaking Bad Blu-ray to video format for your iPad or other devices.
Breaking Bad Blu-ray Review
As a famous TV Show, you can find the Breaking Bad episodes from Internet. But it might be difficult to download the uncut and uncensored Breaking Bad Collection.
1. YouTube should always be the resource that you can find the complete series of Breaking Bad movies. Under the help of YouTube Downloader, you can free download the complete series of Breaking Bad movies.
2. Torrents sites or blogs is another resource that you can free download Breaking Bad. You can download the movies from the one you similar or with trusted reviews.
Free Rip the whole seasons of Breaking Bad Blu-ray
In order to have all five seasons 62 Breaking Bad episodes collection in perfect Blu-ray HD resolution without any cut or censored, you should rip Breaking Bad: The complete series Box Set to video formats with Free Blu-ray Ripper.
Free Blu-ray Ripper is able to provide the over 55 hours of special features, special bonus feature that available to the Breaking Bad Blu-ray only. The high quality output Breaking Bad files can be used for any devices.
Free Breaking Bad Blu-ray Ripper can free transcode the complete series of Breaking Bad episodes into different video format. And then you can watch all the Breading Bad show again with any device again.
How to free rip the Breaking Bad Blu-ray
Step 1
Launch the free Breaking Bad Ripper
Download and install the Free Blu-ray Ripper, and then launch the program as the screenshot.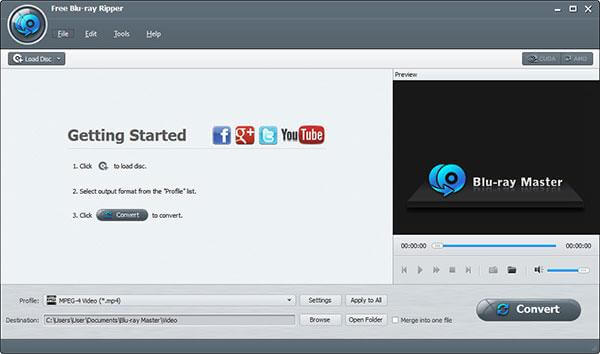 Step 2
Import the discs for all season of Breaking Bad Blu-ray
After you launch the program, you can add the Blu-ray disc to rip the Blu-ray disc.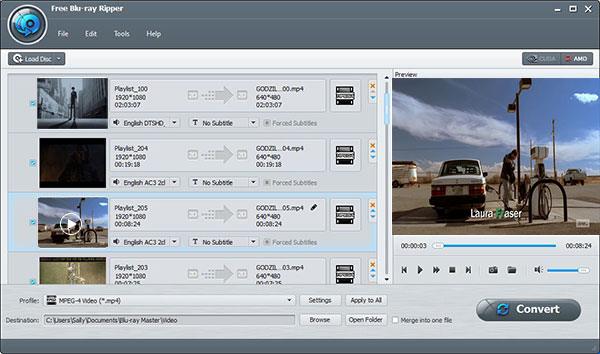 Step 3
Choose Output Preference for your device type
Choose the video format for your device type or directly select the video players for Blu-ray video.