Verified Review of Apple QuickTime Media Player for Windows 10/8/7
It is well-known that QuickTime Player is the built-in media player for Mac computers. Apple had released a version for PCs. As a simple media player, millions of PCs and laptops have installed QuickTime Player. However, Apple has stopped developing and supporting the Windows version years ago. Therefore, many users wonder whether QuickTime Player is worth to download for Windows. This article will share an unbiased review, so that you can make the best decision.

Part 1: Unbiased Review of QuickTime Player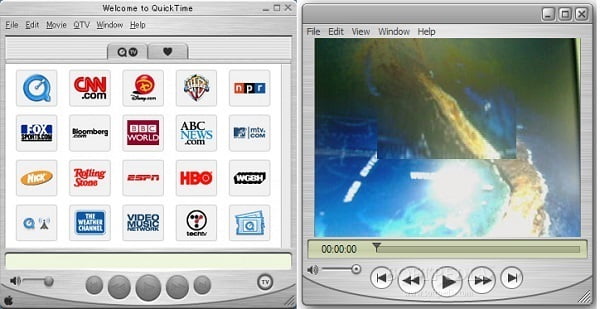 According to Apple, QuickTime 7 for Windows is no longer supported. Therefore, the latest free version downloadable for Windows users is QuickTime Player 7.7.9. The Pro version available to Windows is QuickTime Pro 6, which costs $29.99.
Main Features of QuickTime Player for Windows
1. Support for key media formats, like MOV, MPEG, MP3, H.264, 3GPP, AAC, etc.
2. Offer the QuickTime web plug-in along with player.
3. Provide basic playback controls, such as play and pause.
4. Play online stream contents vial URL.
5. Edit your video files, such as trim and split.
6. Control subtitles, languages and more options.
7. Include a picture viewer for JPEG, BMP, and PNG.
Note: QuickTime Player 7 is for Windows Vista and Windows 7. If you install it on Windows 10, you cannot get the full features. Moreover, QuickTime Pro users should not update to QuickTime 7; otherwise, the pro-functionalities will be disabled.
Brief Review of QuickTime Player for Windows
Pros
1. QuickTime Player for Windows is able to work with iTunes files.
2. The interface is easy to use and find what you want quickly.
3. It supports the popular video, audio and picture formats without codecs.
4. The subtitle controls are robust.
5. It has integrated the hardware acceleration for fluid playback, even for 8K videos.
Cons
1. Apple had stopped the support for Windows version.
2. You cannot get the advanced features in the free version.
3. It lacks screen recording or other tools in Mac version.
4. The Blu-ray playback is barebones at best.
Since Apple stopped supporting QuickTime on Windows, many experts suggest users to uninstall it, partly because the security issue. The bugs in QuickTime for Windows will never be fixed and could be exploited by hackers.
Part 2: Best Alternative to QuickTime Player
Many people download QuickTime Player for Windows for free to play MOV and other video files that Windows Media Player cannot open. Apparently, QuickTime is not the best option to do so now. In fact, there are a lot of free media players available to PC that are better than QuickTime. Blu-ray Master Free Blu-ray Player, for example, is a smart choice. It is compatible with Windows 10/8/7/Vista/XP. Though it packs a lot of useful features, it is lightweight and works smoothly even on old machines.
Key Features of the Best Alternative to QuickTime for Windows
1. Include a large codec pack covering almost all media formats.
2. Offer both quick playback controls and advanced options.
3. Take snapshots while playing your favorite movies.
Briefly speaking, it is the best alternative solution for QuickTime to Windows 10 or earlier.
How to Play Video in Alternative to QuickTime for Windows
Step 1
Open a video
Launch the best alternative to QuickTime for Windows after you installed it on your computer. It is free to download on Windows 10/8/7/Vista/XP. Then you have three ways to open a video. To import a video file on hard drive, click the Open File button. If you want to play Blu-ray disc or DVD, click on the Open Disc button instead. Alternatively, you can open a video from the File menu too.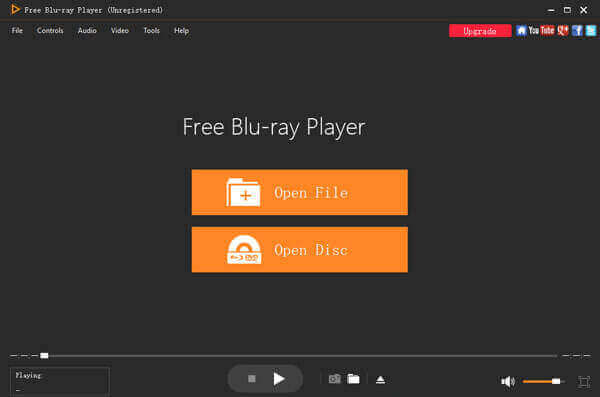 Step 2
Control playback
After loading, the video will begin playing in the media player window. Now, you can control the playback with the icons at the bottom, such as fast forward, rewind, pause, play, stop and more. The Camera icon is used to take snapshots at your favorite frames.
Step 3
Get advanced options
In addition to the basic controls, you can find more advanced options from the top menu bar. The Controls menu, for instance, let you control the title, chapter, volume, screen size and more. Plus, you are allowed to apply video effects to your movies by the Effects option in Tools menu. Other advanced options are waiting for you to explore.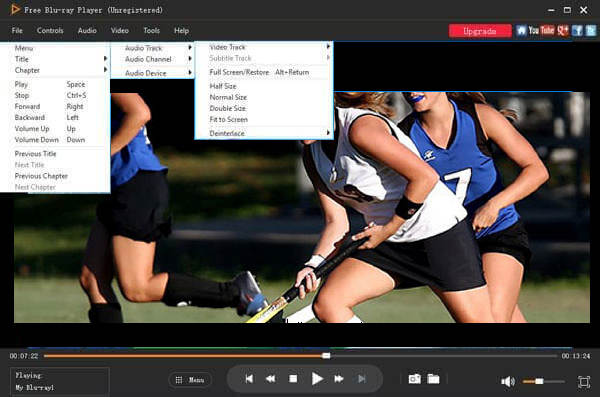 Read more: 10 Best Blu-ray Players for Windows 10 PC
Part 3: FAQs about QuickTime Player
Is QuickTime for Windows safe?
As far as the application, QuickTime for Windows is safe if you download it from Apple website. There is no spyware, virus or malicious software. However, Apple had discontinued QuickTime for Windows since 2016. Therefore, it has unpatched vulnerabilities and is considered no longer safe to use now.
Is there difference between QuickTime and QuickTime Pro?
Apple released two versions of QuickTime, the free version and the pro subscription. The former is totally free to use and pre-installed on Mac. The latter need a subscription with $29.99. On Windows, the pro version offers the video editing and advanced playback controls. For Mac, you have to upgrade to pro version if you want to export video as MP4 in QuickTime Player.
How to uninstall QuickTime from Windows?
Step 1: Go to the Start menu and open Control Panel window.
Step 2: Make sure the View by option in the upper right corner is set to Category, and head to Programs and select Uninstall a program.
Step 3: Now, find QuickTime on the program list, select it and click the Uninstall button. Then follow the onscreen instructions to finish it.
Conclusion
This guide has told you what QuickTime for Windows can do and whether it is proper to you. Now, you should understand that Apple did release a QuickTime Player for PC users, but it was stopped now. Considering the security issue, you'd better use another media player instead of QuickTime on Windows. Blu-ray Master Free Blu-ray Player is a good choice if you want to play a variety of video and audio formats. More importantly, it can play DVD and Blu-ray movies on your computer. More problems? Welcome to leave your message below.